2014
01.01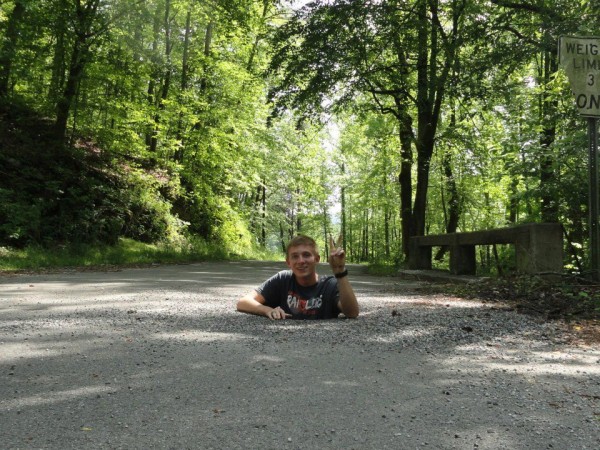 As we step into 2014, here's a look back at the most interesting, controversial, or discussed news stories from The LaFayette Underground during 2013:
COACH FISHER AT LHS
In January, LaFayette High School appointed Chad Fisher to lead its football program. Fisher, replacing coach Tab Gable who left abruptly the previous year, came from Gordon Central down in Calhoun. His Ramblers started the season rough, losing their first seven games, but won two of the last three – including the team's first win over Ridgeland in a decade.
NORM HODGE ARRESTED FOR SEX WITH STUDENT
Norm Hodge, former LaFayette councilman and LHS golf coach/social studies teacher, was arrested in February for having sex with a 17-year-old student. The girl was not underage, but state law prohibits physical relations between authority figures and those under their control, including teachers and students.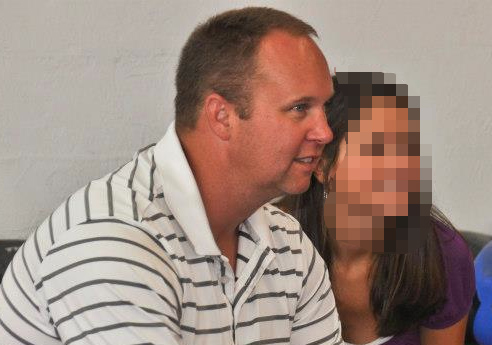 Nine months later Hodge pled guilty to having sex with the girl on at least two occasions during 2012. The ex-educator could have faced 25 years in prison and a $100,000 fine, but was sentenced to only five years probation and $2,850 in fines and court fees.
He also ended his career as a teacher, his reputation, and his marriage – but his behavior indicates none of those was much of a priority in the first place.
CITY GOVERNMENT IN FLUX
Frank Etheridge, LaFayette City Manager for less than eighteen months, was abruptly fired by the City Council in late March. Specific reasons for his forced resignation were never provided, with his management style and financial mismanagement whispered as the primary causes.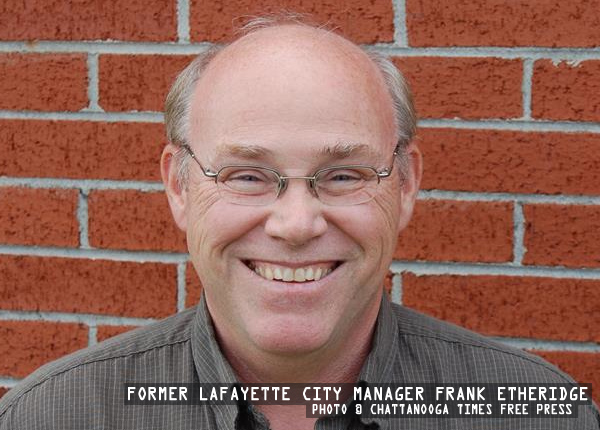 Former council member Max Morrison was named Interim City Manager during a meeting in May. Morrison agreed to serve in the role temporarily, without pay, until a permanent replacement is found. As of New Years Morrison still holds the job, trying to balance city duties with a full-time job at Flex-A-Bed.
Around the same time as Morrison's appointment, long-term mayor Neal Florence announced plans to retire after 23 years in office. His decision to vacate the mayor's chair led to a heated November election in which councilman Andy Arnold was chosen as the next mayor over businessman Mike Lovelady.
Ben Bradford was easily reelected to the council, while a three-way race between Robert Wardlaw, Beacher Garmany, and Glenn Gunnels resulted in a December runoff vote. Garmany was the eventual victor for that election. Garmany, Arnold, and Bradford will be sworn in Thursday January 2nd.
LHS STUDENTS TASED
On May 23rd, two fighting students at LaFayette High School were tasered by resource officer Billy Mullis. According to Mullis, he chose to use his taser because he was afraid the girls would be injured by hitting their heads on concrete. LPD investigated the incident and said his use of force "was justified" in the situation.
Harder to justify was the response to this video from school authorities. The original clip (shared exclusively with LU) was pulled from YouTube due to complaints, and the student suspected of creating it was suspended from school even though principal Culberson said it was "helpful" in determining what happened.
ELLISON'S CAVE RESCUE
Ellison's Cave, one of the world's deepest and most dangerous caverns, tried to claim another victim in late May.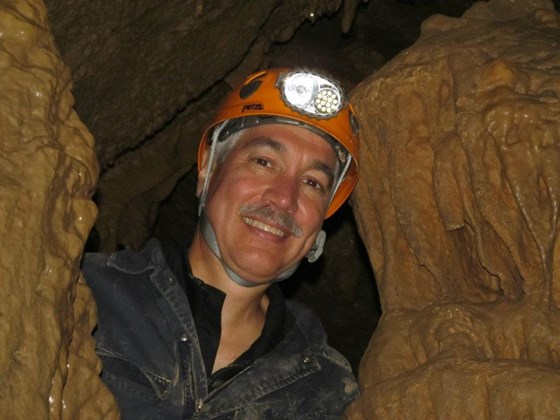 54-year-old Dwight Kempf of Pennsylvania fell 30 or 40 feet inside the cave and was separated from the rest of his group. After a seven hour rescue involving over 100 people, Kempf was pulled out alive with broken bones and a fractured skull. He was able to return home in early July.
COUNTY FINANCES & EMPLOYEE FURLOUGHS
In June, Walker Commissioner Bebe Heiskell took out a $3 million loan to help the county stay afloat through the end of September. A $2 million loan was taken for the same purpose the previous August, indicating a deterioration of county finances.
She also hinted at the time that county employees would be required to take furlough days in order to save money. That plan was implemented in July, with every employee losing several hours of pay each check through the end of December.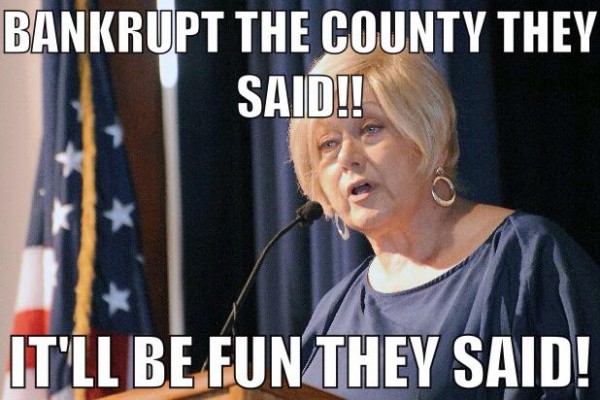 Heiskell blamed the county's money trouble on the state, out of county shoppers, seniors, the price of asphalt, and ex State Court Judge Bruce Roberts, who refused to charge the illegal fines and fees of his predecessors. She did not, however, blame problems on the county's lack of budget – which was entirely her fault.
The fiscal year runs from October 1 to September 30. Commissioner Heiskell finally got around to setting a 2013 budget in August, less than two months before the budget ran out. Her 2013 budget was a copy of the 2012 budget, only with every category reduced by the same percentage point. That's not a budget, it's a bandaid – and one applied after the patient bled to death.
A budget for fiscal 2014, which started in October, has not yet been set or discussed.
ROPER EXPANSION & GOVERNOR VISIT
In January, Roper announced an $88 million expansion for its LaFayette stove plant. The addition of more space and new stamping equipment allows for more products to be made at Roper, and also brought some production processes home from overseas – netting 90 new jobs.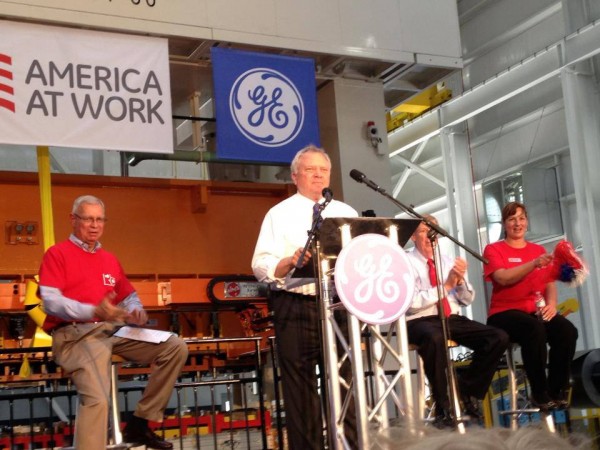 A ribbon cutting ceremony for the expansion brought Governor Nathan Deal to LaFayette for a few hours in early August. Deal referred to the plant and its local employees as a "bright spot" in the state's economy.
WALKER TRANSIT CLOSED, OPENED, CUT
Walker County's elderly, poor, and disabled who don't have vehicles or cannot drive depend on Walker Transit busses to get to the doctor, to shop, and for social activities. That hardly matters to Commissioner Heiskell, who tried to unplug the service in late June by deliberately not renewing a contract funding the service.
Outraged citizens who read of Heiskell's decision on LU Facebook called the Commissioner directly and protested online and to local media. She quickly backtracked, saying she was debating what to do and would extend the service through July.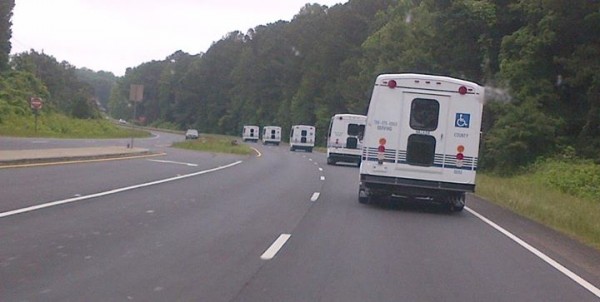 In July Heiskell signed the delayed contract to keep busses on the road for another year, but the continued transit program cut back routes, restricted riders to certain days of the week, and limited Chattanooga shopping trips. Long-time Transit director Wendy Pritchard was then fired after talking to media about the potential closure.
Heiskell initially said increasing fees for bus riders wouldn't help the program. But in December, Transit announced plans to double rider fees from $2 to $4 per trip ($4 to $8 for round-trips) beginning January 1 of this year.
SADDLE RIDGE SCHOOL OPENS
Some Walker County students returning to class this fall found themselves at Saddle Ridge School, the county's first all-new school in a generation. Walker County has regularly gotten new school buildings over the years, but Saddle Ridge is the first new school created from scratch (without a merger or closure) since at least the 1970's.

Saddle Ridge is also the first Walker County school to house grades K through 8 on the same campus under the same administrators and the first to employ new technology and software systems that may soon be introduced at other county schools. Unfortunately, due to teacher cuts, classroom size at Saddle Ridge and other schools contributing students to the new institution are as high, or higher, than ever.
Opening Saddle Ridge meant moving some students out of LaFayette Middle School, making room in that building for 6th graders who were attending class at Sixth Grade Academy inside the old high school building on Cherokee Street. That facility has sat empty since last May with no clear plans for future use.
LIBRARY RENOVATIONS STOPPED
Another construction project with a focus on education, renovations at LaFayette library, ground to a halt over the summer when funds ran out. Remodeling work was over 90% done in mid-July, but the library continues to occupy a closed grocery store as its building sits empty and boarded up waiting on more money to come in.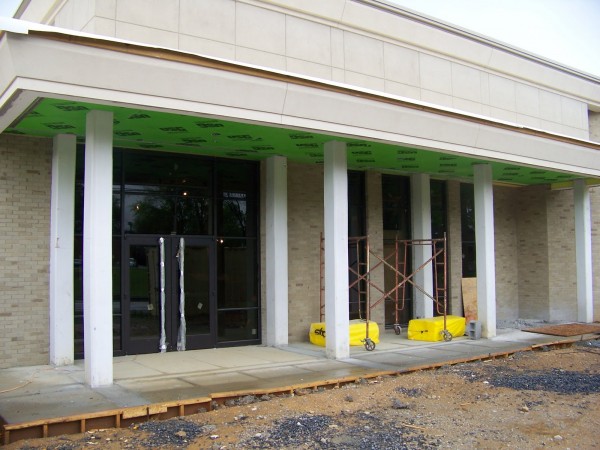 Funding problems became known back in January when Commissioner Heiskell changed her promise of $1.5 million in SPLOST funds for the library to $1 million plus thousands of dollars of in-kind work done by county employees. Then she came up $300,000 short on the $1 million, asked LaFayette to give the library a loan which she would repay later on (the city rightly rejected that suspicious plan), and then promised to finish the project with SPLOST funds only if voters renewed the tax for another six years.
Heiskell said once SPLOST passed, library work could resume within a month. Voters stupidly accepted that promise and reapproved the tax on November 5th, but nearly two months later there seem to be no changes at the site.
MONEY COVE FARMS
Despite the county's continual cash flow problem, money was no problem at county-owned Mountain Cove Farms. During 2013 the Commissioner's pet project was transformed from a family farm to a wedding resort, complete with conference barn, cabins, store, office space, and a bar/restaurant.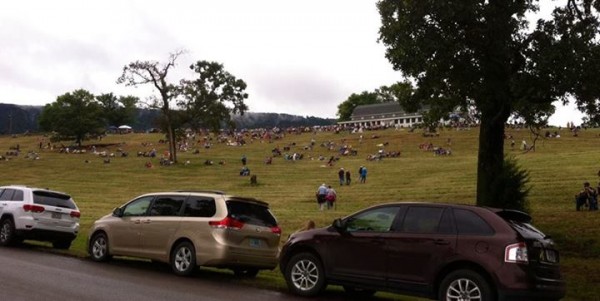 Primary focus during the year was preparation for a Civil War reenactment to be held on the site, with the Commissioner initially projecting attendance of 100,000 people – twice the population of Walker County. Less than 10% of that number showed up, but by that point official estimates had been reduced to about 10,000 guests so the target could be conveniently met.
Rushing to complete the site's RV park, county employees "forgot" to file paperwork and earned a huge fine from Georgia EPD. That work, along with increased traffic and trash left by guests and reenactors, did significant damage to a site originally purchased by the county for purposes of "preservation."
The reenactment came and went with little impact on anything except the environment, but the Commissioner's Office continued to push work at the site and planned additional activities like a poorly-attended Christmas festival and a BYOB New Years party guaranteed not to have police sobriety checks.
MCKEEHAN SHOOTING
A Catlett domestic conflict in early October led to murder, a multi-state chase, and a suicide.
During a heated argument with his girlfriend's father Leonard McKeehan, Chad Marks pulled out a gun and shot the 63-year-old man dead. He then took the girlfriend on a ride, which turned into a slow-speed chase through Chattooga County and into north Alabama. After hitting police spike strips, Marks wrecked into a ditch and then took his own life.
The manhunt and resulting chase were covered as they occurred on social media.
SPLOST TAX VOTE
The most heated political issue of 2013 was renewal of the SPLOST sales tax.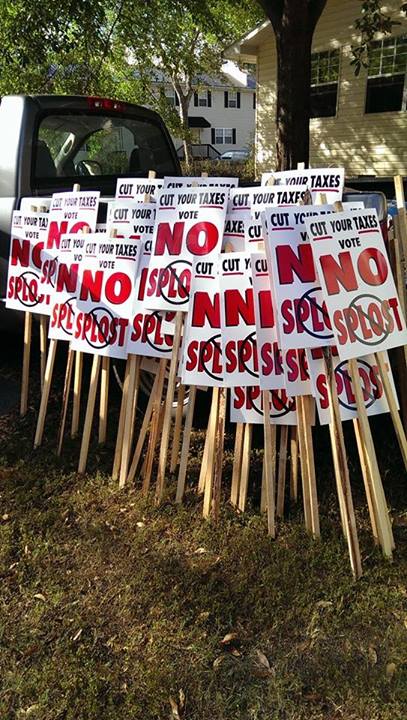 Supporters of the tax, led by Commissioner Heiskell, said the 1% charge on every purchase is hardly noticed by residents (despite removing millions from their pockets each year), keeps property taxes from rising, and is necessary to fund projects like roads, libraries, and .. look over there, kitties!
Opponents of the tax cited the Commissioner's backwards spending priorities, wasteful projects like Mountain Cove Farms, and a lack of transparency in how funds have been spent in the past.
An anti-SPLOST group produced signs and fought a good fight against the tax, but made little dent against tax supporters who took advantage of county resources and even campaigned illegally inside local schools. SPLOST was renewed by 68% of the voters who bothered showing up on November 5th.
MCCONATHY & WESTBROOK SHOOTINGS
In November and December Walker and Catoosa were shaken by two self-defense shootings, both of which led to deaths and controversy.
17-year-old Dalton McConathy of Flintstone was shot and killed in a Catoosa County yard on Veterans Day as he and a friend attempted to steal scrap metal from a 69-year-old man. Relatives of McConathy alternated between painting the shooter as a trigger-happy nut and defending Dalton's questionable character, but authorities in Catoosa County and the District Attorney's office seem pretty set that no charges will be filed.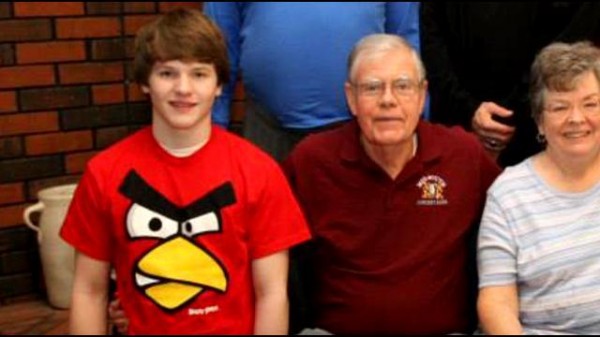 A sadder shooting in Chickamauga further ignited debate over self defense laws.
72-year-old Ronald Westbrook, retired LaFayette airport manager, was killed during Thanksgiving week after he was mistaken for a burglar. Westbrook, who suffered from Alzheimer's Disease, was wandering a neighborhood where he had lived years earlier and tried the knob at a house he had never been inside.
The homeowner (or boyfriend of the homeowner) went outside to challenge Westbrook, gun in hand. The elderly man, whose dementia made communication difficult, did not respond to questions or commands and apparently tried to approach the armed shooter. He was taken down with four shots.
BRANDON LOWE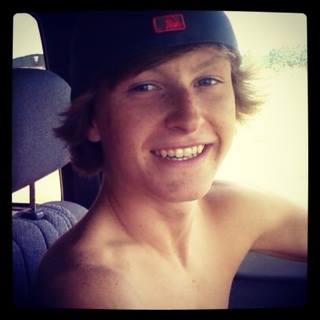 After a long battle with cancer, 19-year-old Brandon Lowe passed away on November 15th shortly before lunchtime. The community had rallied around Lowe during the year before his passing, raising money for his care and bringing attention to the cancer battle.
Earlier in the year LaFayette also lost 17-year-old Josh Jackson in a tragic accident on Chamberlain Rd.
HILLBILLY MATING RITUALS
A November hunting accident became Walker County's highest profile news story of the year.
On November 21, 24-year-old Audry Mayo decided to follow her friend, 23-year-old Matthew Webb, into the woods as he hunted. Mayo, who was under the influence of at least one illegal substance, mistook Mayo's rustling for a deer and fired a blind shot at her. Fortunately for Mayo the shot only hit her in the leg, but the leg injury was severe and could have potentially been fatal if not for a quick response from local emergency officials.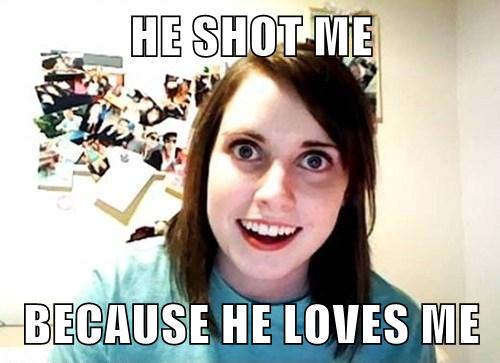 The story turned bizarre a short time later when Mayo and Webb told a Chattanooga reporter the shooting had brought them closer together; they declared themselves a couple and moved in together. A family member explained the situation thusly: "It's like a modern version of how a caveman used to bash a woman over the head with a club. .. These days, they just shoot her in the leg."
That relationship twist propelled the accident into national news as it was picked up by Gawker and mentioned during the December 14th episode of Saturday Night Live. LaFayette, as usual, in the news for all the wrong reasons.
JUDICIAL CORRUPTION SURFACES
Investigative reporters for Chattanooga Times-Free Press uncovered hundreds of illegal "court fees" charged to defendants in Chattooga County. People accused of crimes (yet never tried) paid tens of thousands of dollars of these fees in the last six-plus years.
Once the practice became headline news, Chattooga County offered to refund some $55,000 in illegal fees and said they probably won't file charges against those people whose cases were dropped – if they can find them.
This story got even closer to home when the same illegal fines were found in Walker County courts, charged under the watchful eye of State Court Judge Billy Mullinax.
Judge Mullinax (and Judge Peppers before him) both broke the law with these fines, which go to pad the county's budget. Mullinax is a sitting judge and a former practicing attorney, so it's hard to argue he doesn't know the law. Which is why he should be removed from his position or resign with his tail between his legs.
Unfortunately he's not likely to even get a reprimand: ethical complaints against the Chattooga judge were dismissed as a panel of judges declared his actions an "oversight" instead of corruption. Mullinax will likely be given the same pass, if he's investigated at all.
HUTCHESON SLOWLY CIRCLES DRAIN
Troubles at Hutcheson hospital were the most discussed news of 2013, probably because that drama had as many episodes as Gunsmoke.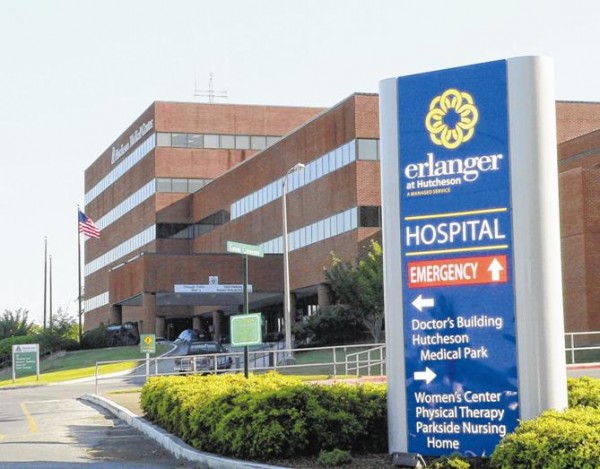 HMC leaders started 2013 by announcing they had exhausted a $20 million loan from Erlanger, owed Medicare $12 million for fraudulent charges from last years, and needed $25 million more from Walker and Catoosa to keep the doors open.
By May, Hutcheson was $70 million in debt and still seeking more funds from its county owners, while still trying to work out a lease or purchase deal with Erlanger. As Hutcheson struggled to make its payroll, Walker and Catoosa agreed to float several smaller loans but neither county would agree to cover the whole of HMC's massive, growing debt.
Negotiations between Hutcheson and Erlanger lasted for months, made more complex when HMC employees were pushed by an unidentified body (likely HMC's management) to pressure county leaders away from any deal that would have given the hospital a real chance.
Tentative arrangements for Erlanger to take over HMC in a ten-year lease was finally reached in late June. Unfortunately, the proposed marriage wasn't consummated by the August 9th deadline and the wedding was canceled.
Further proposals from Erlanger were rejected, other partner hospitals were sought (only Erlanger and one other made offers), and then HMC's primary board demanded an end to the existing management contract with Erlanger because the hospital wasn't turning around fast enough. That resulted in another CEO resignation and more uncertainty, which killed much of the progress made during the previous two years. (It also required another loan from the counties.)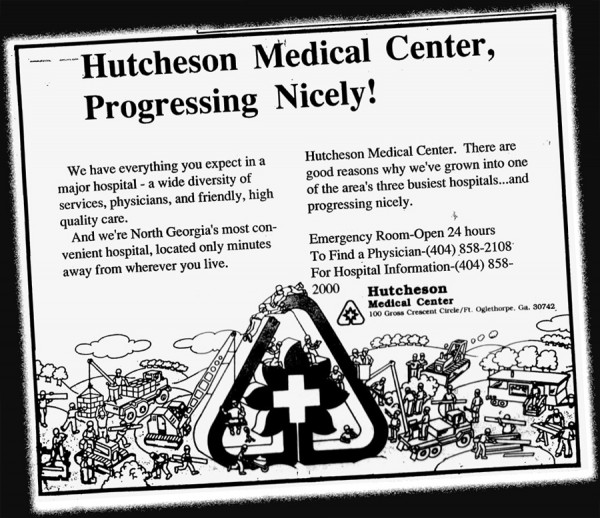 By December Hutcheson was again not making its payroll and Catoosa County (referring to Hutcheson in past tense) refused to issue the hospital more funds. Walker Commissioner Heiskell agreed to back the hospital without outside support, and said a new plan to fix HMC (which still hasn't been publicly announced) would work.
Two weeks before the year ended, Hutcheson leaders began notifying employees of the well-regarded Women's Center that their jobs (and the OBGYN unit) would be closed down by December 31st. They defended the decision to close HMC's only respected department by saying it cost $2 million a year to operate – facts which still haven't been verified since Hutcheson doesn't release detailed financial reports.
True to their word, Hutcheson Women's Center shut down on December 31st at noon, and 30 of the department's 37 employees found themselves without jobs. At this rate, the same thing will be said about the entire hospital and its remaining employees during the 2014 Year in Review.
HOUSE DISTRICT 2 ELECTION
Shortly before the November election, State Representative Jay Neal announced he was resigning from the Georgia House to take a state job overseeing inmates transitioning back into society. His resignation leaves House District 2 without a representative at the beginning of the new year, making a special election necessary to fill the spot.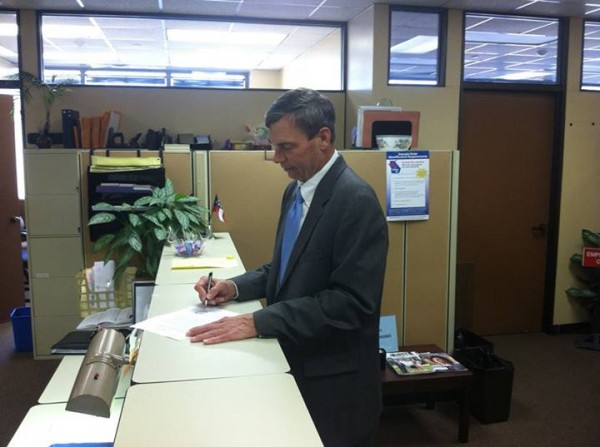 Outgoing LaFayette mayor Neal Florence immediately jumped into the race, joined afterwards by Ringgold attorney Doug Woodruff and Chickamauga politician/business owner Steve Tarvin. So far the race between them has been congenial, with candidates focusing on issues or their own backgrounds more than on their opponents perceived flaws.
Early voting in the special election goes through this Friday with the final vote held next Tuesday, January 7th. The winner of that election will be sworn in the next day, but a three way race may require a runoff vote which would be held on February 4th.