2013
06.05
Have you visited LaFayette swimming pool this year?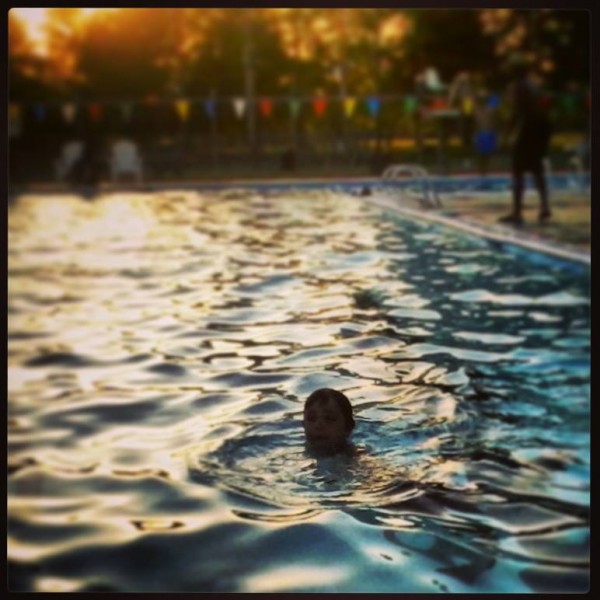 Walker County Emergency Services released a statement about Sunday's accident involving the $600,000+ "quad" fire truck. The comment, signed by Fire Chief Randy Camp, is lengthy. For purposes of brevity, here's an excerpt of what Camp had to say:
"..The initial investigation shows that no one had malicious intent to damage the fire truck. However, that doesn't excuse what has happened. The person driving has been re-assigned while the department fully investigates this incident. ..even if this unit is currently out of service, the area it serves is not without coverage. We do have reserve apparatus .. and the crews are operating normally.
"..Our personnel work 24-hour shifts and by law the department is required to give them time to eat. Because they do run calls during the typical meal times, this can sometime be a tough thing to do. Yes, we could have a policy that the crew load up in a smaller vehicle if they have to leave the station to eat. However, if they catch a call while out in the smaller vehicle, they would have to return to the station to switch into the larger apparatus before heading out on the call. Because of the delay this would cause, we allow our personnel to drive their assigned apparatus at all times. ..Most shifts bring in food for their meals and cook at the station. ..our policy is in place because we feel it is in the best interest of the citizens for our personnel to be ready to respond from anywhere, at any time.
"..we take our role as fiscal conservators of your tax money VERY seriously. Because we are all tax payers ourselves, we look for the best and most economic ways possible to run this organization. We appreciate the concern our citizens have shown and value the trust you place in us each and every day."
The clarification and transparency on this is appreciated – definitely not the standard attitude we see from Walker County government. (Randy Camp is a good guy. He deserves a better boss.)

Unfortunately this explanation probably wouldn't have been seen without the fire truck accident being discussed on LU Facebook and here on the blog. LU has been slammed for questioning the accident, but asking questions about what happened is the only way to make local officials admit what went on.
The attention brought to that incident here has been picked up by local media, with reports on Channel 9 and Channel 3 in Chattanooga. Another report, from Walker Co Messenger, is forthcoming.

Video from Channel 3 showed a portion of the Chickamauga PD accident report, which says three people were inside the vehicle. The driver apparently did not see the pole, which was one of only two in the entire Fred's parking lot.
In the "mainstream" reports about this accident, Emergency Services Coordinator David Ashburn admitted the truck was damaged on a breakfast run to Chickamauga Sonic, and repairs to the new $600,000 vehicle might not be fully covered by insurance. The county will have to pay at least $1,000 for the insurance deductible, and it could take a month for the truck to be back in service.



Monday former LaFayette youth pastor Ronald Howard pled guilty to a single count of child molestation against a 15-year-old he essentially stalked through several church groups and activities. He gets a sentence of five years in jail, fifteen years probation, and registration as a sex offender for the remainder of his life.


What do you think about government getting into the beer business? Is it OK for tax-funded agencies to sell alcohol like a convenience store or restaurant does?
It's one thing to have laws allowing private business like convenience stores or grocery outlets to sell beer and wine, but is it crossing a moral line when government itself is selling spirits?
What about the free market and competition? If you've got a convenience store or a package store, is it fair to have a tax-funded entity with relatively infinite resources competing with you?
Those questions aren't just theoretical. Here's Walker County's retail beer and wine license, issued on May 1st for Mountain Cove Farms: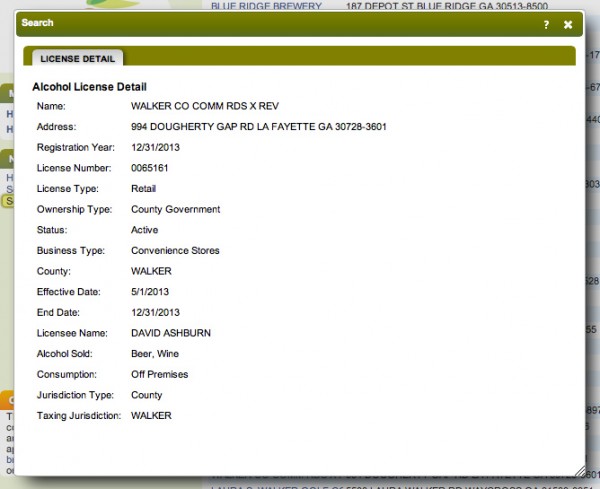 This is for retail alcohol sales, not a pouring license. This is likely why Walker County will have opportunity to vote for liquor sales this November – because selling hard liquor will benefit activities at Bebe's Resort.



Last week the Hospital Authority said Walker, Dade, and Catoosa will back bonds to cover the debt at Hutcheson but only if Erlanger would agree to lease the facility by Tuesday the 4th. If Erlanger didn't reach an agreement yesterday, some other group will have opportunity to take over the struggling Fort Oglethorpe hospital. So far, as this is being written, no announcements of a deal have been made.


Two companies have proposed building a 120-acre solar farm in Trion near Hwy. 27, but the $40+ million project won't happen unless Georgia Power agrees to buy the electricity generated. The energy giant is expected to pick one of the two competing solar companies in June.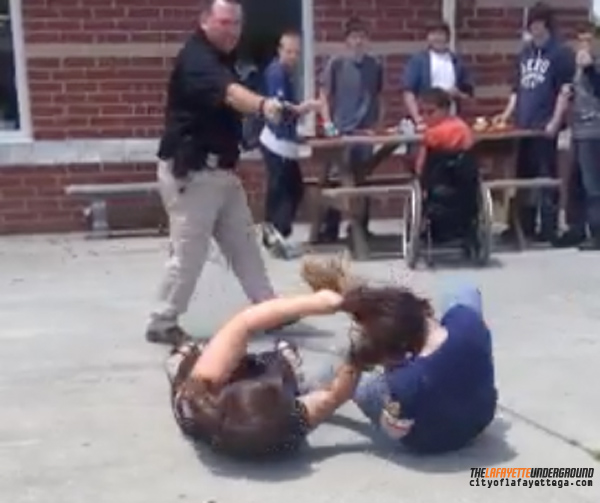 Another local look at the LHS tasing incident from two weeks ago. Provides more detail about the decision to tase vs. break up the fight with pepper spray or physical force and details some of the online reaction to the video.
School Superintendent Raines says the video was helpful to verify what happened, but the student who made it was still identified and punished. Without their contribution, the public would have been kept in the dark about this incident.


Stacy Croy, wanted registered sex offender who was suspected to be in Chattooga County a week or so ago, turned himself in to authorities in Cherokee County last Friday. He was mentioned on LU as a warning in case he wandered up this way.


Job recruitment will be held tomorrow from 1 to 3:30 at the Housing Authority office on Oak Street. Staffing company Express Employment Professionals will be hiring for manufacturing jobs in Dade, Walker, and Catoosa.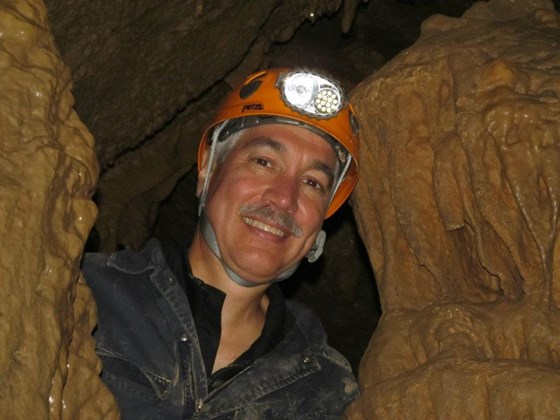 More details on the caving accident that nearly killed Dwight Kempf last week, and some background on his life.
Kempf's family set up a page collecting donations to support cave rescue. They asked for contributions for this instead of flowers.
At last update Kempf was still hospitalized at Erlanger. The family now asks for privacy, so there might not be another update on how he's doing for a while, if ever.


Cash lost at the Summerville McDonald's a month ago has finally been claimed. The total amount, previously described by Chattooga's Sheriff as a significant sum, was $260. The owner left some as a reward for the person who turned it in.


GA's peanut industry benefitted from high demand for the product in China, but tariffs recently imposed by the Chinese government have resulted in ships full of unsellable nuts rotting at the dock.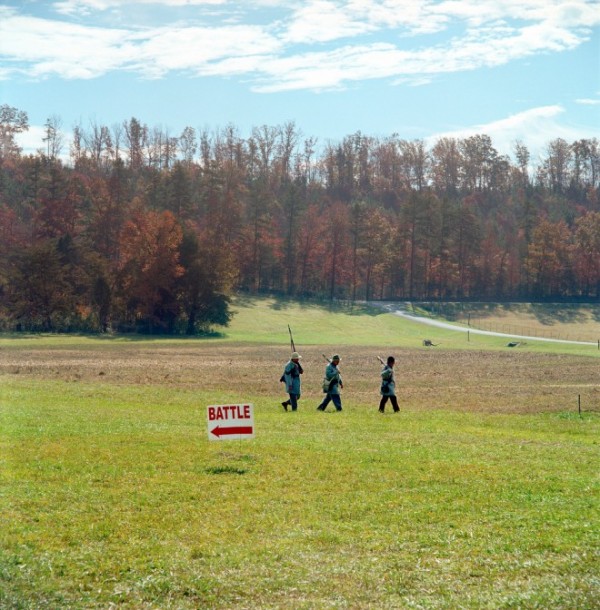 New book by photographer Anderson Scott "Whistling Dixie" takes a somewhat sarcastic look at Civil War Reenactments.

The book is selling for $41.34 on Amazon.com.

In a new study, Georgia ranks 43rd of 50 in senior health. Tennessee is 41st. Best in the nation? Minnesota.


For today's links and any breaking news, follow the Underground on Facebook or Twitter.