2017
04.09
Zaris Neal of LaFayette has been indicted for an alleged shooting in Lyerly.
WQCH Radio, 04/04/17:

"A LAFAYETTE MAN WAS INDICTED BY THE CHATTOOGA COUNTY GRAND JURY MONDAY, FOR A SHOOTING THAT TOOK PLACE IN LYERLY.
"22 YEAR OLD ZARIS KANTRAIL NEAL AND ANOTHER SUSPECT ARE CHARGED WITH THE SHOOTING OF JUSTIN CLAY CARROLL IN JANUARY. CARROLL WAS TREATED FOR A GUNSHOT WOUND TO THE SHOULDER.
"NEAL IS CHARGED WITH AGGRAVATED ASSAULT AND GANG-RELATED OFFENSES. AFTER ELUDING POLICE FOR WEEKS, HE WAS PICKED UP BY THE WALKER COUNTY SHERIFF'S DEPARTMENT.
"INVESTIGATORS SAY THE SHOOTING INVOLVED ACTIVITY BETWEEN RIVAL GANGS."
Mr. Neal famously insulted various news outlets (including LU) on social media while hiding from the cops in January, and then snagged a selfie of himself in the back of a patrol car thanks to sloppy Walker County deputies.

(Who's "F&##"ed NOW, buddy?)


The ridiculous 55MPH school zone speed limit in front of Saddle Ridge school will soon be a thing of the past.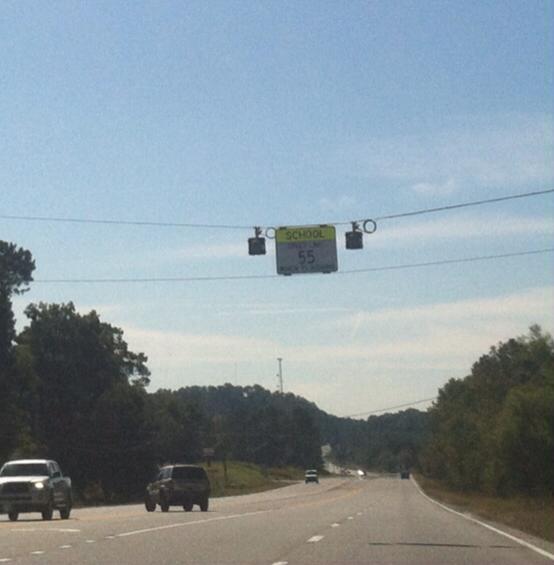 After some fourteen? wrecks in three years, GDOT, Walker County Schools, and the Commissioner's Office have finally moved to lower the speed on that stretch of Highway 27 to 45 during school rush hours.
Not the red light many have asked for, and 45 is still pretty fast – but it's something. (When the change is made later this year will the Sheriff's Office actually enforce it?)


Jeff Long, who left his position as Walker County roads supervisor Wednesday, won't publicly comment about his decision to leave.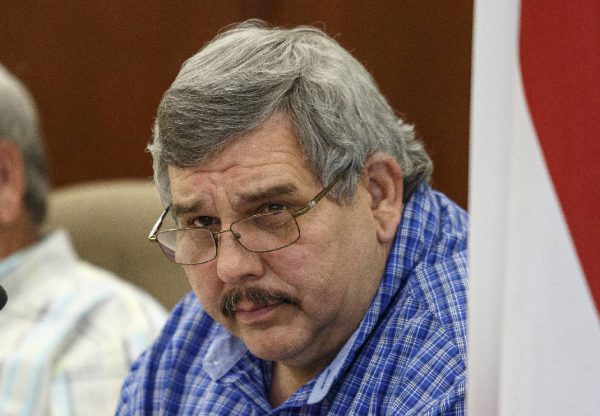 Commissioner Whitfield says he didn't push Long out and had no issue with the man; meanwhile a Fort O. councilor suggests Long is coming back to be that community's recreation and roads supervisor, a job he held for two decades before Bebe Heiskell hired him in 2015.
Long remains a Catoosa County Commissioner.
The county has posted his former job.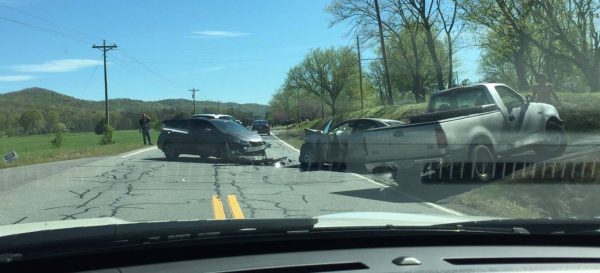 Two vehicles were involved in a "head on collision" on Hwy 151 at Jones Road in the Wood Station area, around 4 PM Saturday.
LifeForce was called in for occupants of one vehicle involved. Facebook commenters said children were inside at least one of the vehicles, and the accident may have been caused by someone standing in the road.


After years of neglect and dodging questions about the property, Walker County School Board announces future plans for the old high school campus in the heart of LaFayette.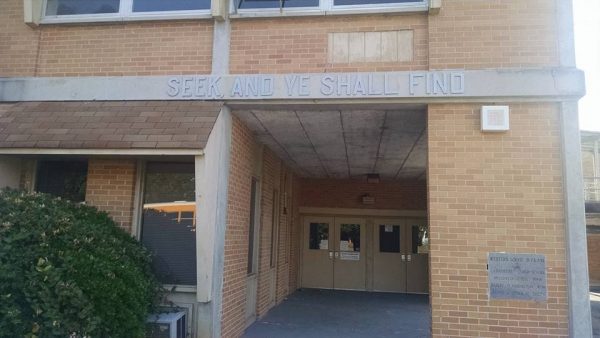 The facility, most of which dates back to the 60's, will become office space for the schools' central office. The Board will eventually relocate there from its current long-time home on Duke Street.
WQCH Radio, 03/31/17:

"THE WALKER COUNTY SCHOOL SYSTEM IS ADVANCING WITH A PLAN TO RELOCATE THE CENTRAL OFFICE AND BUS BARN, ACCORDING TO A RECENT REPORT TO THE BOARD BY SUPERINTENDENT DAMON RAINES.
"PRELIMINARY WORK AND PLANNING HAVE STARTED TO MOVE THE SCHOOL SYSTEM'S CENTRAL OFFICE TO THE OLD LAFAYETTE HIGH SCHOOL ON NORTH CHEROKEE STREET, WHILE THE BUS BARN WILL BE LOCATED AT THE ADVANCING EDUCATION CENTER – THE OLD ORBURN SCHOOL AT CHICKAMAUGA.
"ARCHITECTS AND ENGINEERS HAVE BEEN ON-SITE TO GATHER INFORMATION AND ANALYZE THE BUILDINGS, ACCORDING TO THE SUPERINTENDENT.
"NO WORD YET ON WHAT THE SCHOOL SYSTEM HAS PLANNED FOR THE CURRENT CENTRAL OFFICE BUILDING, LOCATED NEXT TO THE COURTHOUSE IN DOWNTOWN LAFAYETTE."
LaFayette High opened on that hill in the 20's and was over the years expanded multiple times. All of the original buildings were torn down after expansion in the 60's, but some of what's there is older than the front buildings built in that era.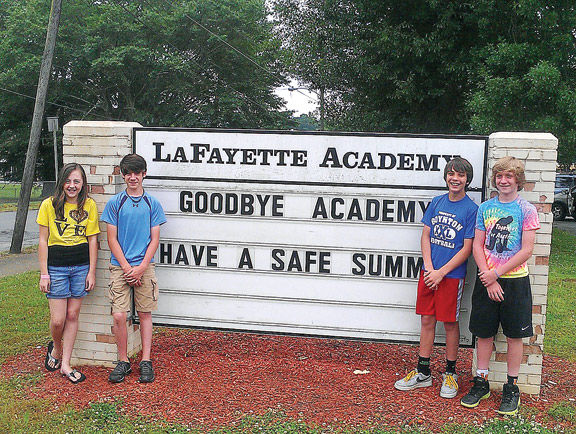 LHS moved to a new campus on Round Pond during Christmas 1997 where it is today. Since the high school moved, the former high school has been used as a temporary building for North LaFayette (around 2000) while that school was being rebuilt and then served for years as the "6th grade academy" for overcrowded LaFayette Middle. After LMS was expanded and Saddle Ridge opened, the school was closed again and has mostly sat empty.
Portions of the campus not used for those schools have been allowed to deteriorate considerably, and one of the buildings was badly damaged by fire. The long building next to Food City was used a few years ago for police training and was damaged quite a bit inside by those activities.
Some of what still stands will likely be torn down due to damage/decay and because the board doesn't need that much space. They're probably looking to use the main front building visible from Cherokee Street.
The school system maintenance/purchasing office has used the old vocational building since LHS closed and probably will remain there.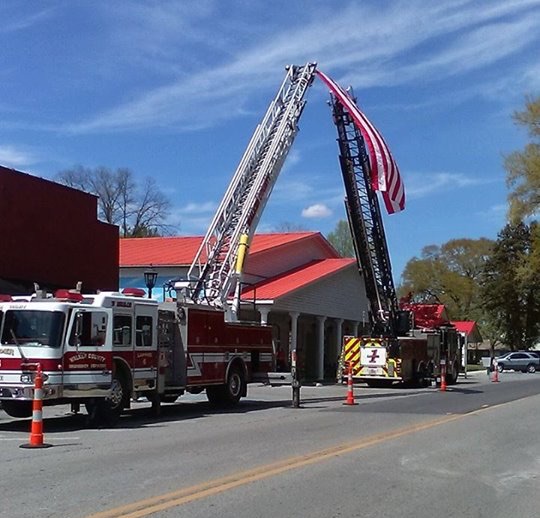 Tuesday evening Walker County Emergency Services said goodbye to long-time CERT director Mary Perry.


Monday evening deputies were called out to a home on Circle T Farm Road in Kensington to investigate a death. The Sheriff's Office called in the county fire marshal and later a team from the GBI to assist, as the community wondered what was happening.
A day later the death was declared a suicide. The decedent, name not released, was a 72-year-old man.




A motorcycle accident on Hwy 95. late Tuesday sent a man to the hospital via LifeForce.
The victim in this accident was never identified to media.


Bat attack in the West LaFayette projects – perpetrated by a woman from Summerville.
WQCH Radio, 04/04/17:

"A CHATTOOGA COUNTY WOMAN WAS ARRESTED ON A 'BATTERY' CHARGE AFTER STRIKING A LAFAYETTE RESIDENT WITH A BASEBALL BAT, [last] FRIDAY. IT HAPPENED AT A HOME ON HALE STREET, WHERE A COUPLE WERE 'KEEPING CHILDREN' FOR THE WOMAN'S DAUGHTER.
"JENNIFER DIANE WOOTEN OF SUMMERVILLE CAME KNOCKING ON THE DOOR WITH TWO BALL BATS IN HAND, ACCORDING TO THE REPORT. SHE DIDN'T BELIEVE THE WOMAN WHEN SHE SAID HER DAUGHTER WAS NOT AT HOME. THE VICTIM – THE MALE FIANCE' – TRIED TO SEPARATE THE TWO WOMEN AND WAS STRUCK IN THE ARM WITH A BAT.
"A CHATTOOGA DEPUTY LATER BROUGHT MS. WOOTEN TO THE COUNTY LINE, WHERE SHE WAS TAKEN TO THE LAFAYETTE POLICE DEPARTMENT FOR QUESTIONING. SHE REPORTEDLY ADMITTED STRIKING THE MAN WITH A BAT, AND WAS CHARGED WITH BATTERY AND CRIMINAL ATTEMPT TO COMMIT A FELONY."
She didn't just show up with a ball bat, she brought two. That's job commitment.
Plus: Walker County arrests, March 27-April 2.



Easter is a week away, but many community Easter activities began yesterday.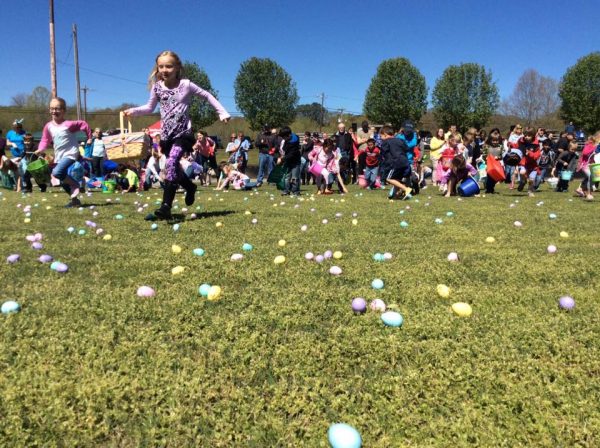 Did your family participate in the (DDA-sponsored) city Easter Egg Hunt on Saturday?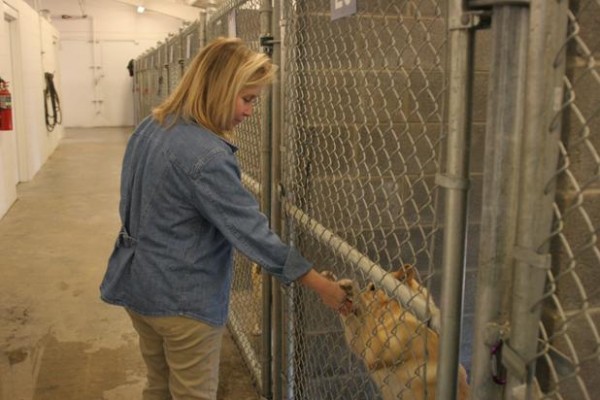 Walker County Animal Shelter announces its animals will now come pre-fixed and pre-vaccinated, with a $65 adoption fee.
Animal adopters were previously required to pay for spay/neuter and shots on their own afterwards, which can often cost a lot more AND is an inconvenience.
The adoption fee before was something like $40 so getting all the vet work done ahead of adoption for another $25 or so is a deal.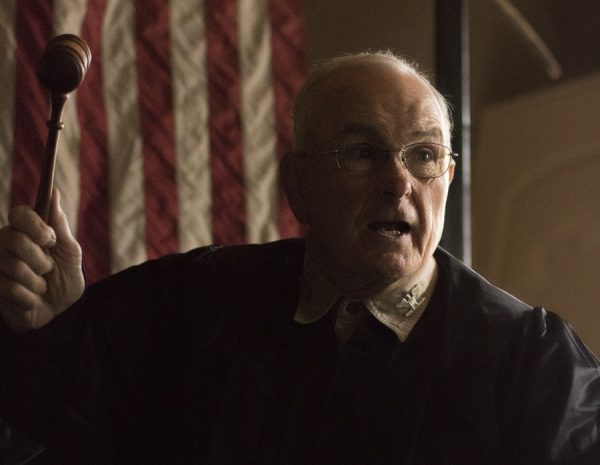 "A Few Good Men" – now playing at the Mars Theater.


If you're looking to spend a little money on this pretty weekend, Summerville's Tractor Supply Store is now open.
The store is on 27 right before the Save-A-Lot grocery shopping center.


"What are YOU in jail for, boy?"
"Stealing Pokemons!"
WQCH Radio, 04/06/17:

"PILFERING POKEMON AT WALMART: POLICE ARRESTED TWO TEENS WITH POKEMON CARDS CONCEALED IN THEIR PANTS AND IN THE STORE'S RESTROOM, TUESDAY. TOTAL VALUE OF THE SHOPLIFTED CARDS WAS $70, ACCORDING TO THE STORE.
"18 YEAR OLD EASTON LANE GUINN OF ROCK SPRING AND 19 YEAR OLD DAVID ALAN WATSON OF LAFAYETTE WERE TAKING [sic] TO JAIL ON THE SHOPLIFTING CHARGES."

Waycross man's lottery-funded dream job ends with a 21-year prison sentence.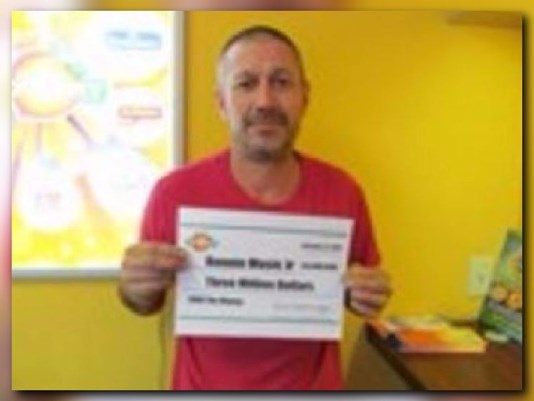 In February 2015, Ronnie Music won $3 million from a scratchoff lotto ticket. He used a portion of those winnings to set up a small business.
That business was, regrettably, a crystal meth distributor – and now he's been sent to state prison for two decades.
He could have invested that $3 million into a dividend-heavy investment fund and lived off the annual payments the rest of his life and had the whole thing left to leave to his children…


For today's links and any breaking news, follow the Underground on Facebook or Twitter.