2010
10.02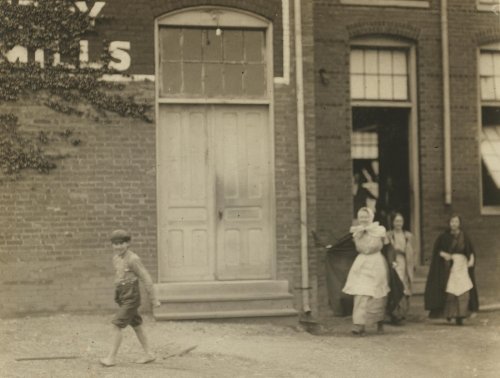 The LaFayette Underground is a small group of local residents who want to create positive change in LaFayette and Walker County by providing information beyond what's covered in the "mainstream" media. Through careful research and analysis the Underground goes beneath and behind the headlines to put things into perspective and get local people asking questions about what's happening around them.
In 2007 we noticed the city hadn't registered the .com version of its cityoflafayettega.org domain, so we paid the obligatory $12 and bought ourselves a web site. That site didn't actually launch until July '08, and that original site only had four posts within a 15-month period. Finally in October 2009 we relaunched and began taking this seriously, putting up several posts a month as time (and current news) allowed.
The original entry, from July 1 2008, can be read here. From that article you can navigate ahead to newer posts using the "Next Post >>" link at the bottom of each page. Articles can also be found by month, by category, or by using the search box at the top of each page.
Contacting & Commenting
You can contact The LaFayette Underground directly via e-mail at lu@cityoflafayettega.com.
Daily news coverage and discussion is conducted through The LaFayette Underground Facebook page at www.facebook.com/lafayettelu. The LU Facebook is used more for breaking stories and immediate discussion, while this site tends to be more about lengthy explanations, back story for major issues, and things we expect to reference often. For your convenience, LU Facebook status updates and links are mirrored on the LaFayette Underground Twitter.
Readers may comment on any LU site post without registering. Use of pseudonyms is allowed and we don't generally verify the identity of any user or the claimed identity of that user. However, those who falsely pretend to be multiple people or public figures along with those who use excessive profanity or spam the site, will be subject to censorship or banishment. We don't censor for point of view, only for spam, abuse, or fake names.
The LaFayette Underground does not share or reveal personally identifying information from anyone who contacts us without obtaining their specific permission to do so. All contact is kept confidential. However, that said, any information you provide us (minus that personally identifiable info) may be used to further the goals of The Underground. All comments are the responsibility of their authors, but we reserve the right to reuse or quote anything we like.
Why Remain Anonymous?
In order to fairly and accurately say what must be said, to present the News Behind the News without fear of retaliation or personal loss, many individuals involved in the production of this Web site have chosen not to make their names known. This limits our ability to sell much advertising but also frees us up from having to hold back in what's reported. (Advertising that is sold is only to help with expenses.) The point of this site isn't who, but what.
Anonymous publishing is regarded poorly by some, but there's a long tradition of publishing under pseudonyms going back to the Federalist Papers (written by America's Founding Fathers) in the 1780's. There's also a long tradition of using unnamed sources in mainstream journalism; For one example, the world would likely never have known details of the Watergate scandal without "Deep Throat" providing information to reporters without fear of retribution.
This site isn't about personal gain for its operators; this is purely done as a service to the community, to our children, parents, siblings, neighbors, and friends who live in the City of LaFayette and surrounding areas. None of the site operators, researchers, writers, or editors have plans to run for public office – and if any of us did, we'd be honest enough to admit (and surrender) our involvement in the LU site. Our purpose is to inspire YOU to make the change, not to empower ourselves.
Legal Notices
All content belongs to its creators, please do not reproduce original content without giving credit to The LU. Site content licensed under the terms of Creative Commons ShareAlike 3.0.
Per section 230 of the Communications Decency Act of 1996, "No provider or user of an interactive computer service shall be treated as the publisher or speaker of any information provided by another information content provider." In other words, neither The LaFayette Underground nor its contributor/editors are responsible for user comments.
The LaFayette Underground will not be held responsible for any errors, omissions, or other information deemed to be "incorrect" by various detractors. Inclusion on the LU Calendar does not necessitate endorsement by the Underground. By visiting this Web site you agree to abide by site rules and policies as stated on this page. Use this site at your own risk.