2017
03.07
Colin Shropshire, missing since Friday, has been found deceased.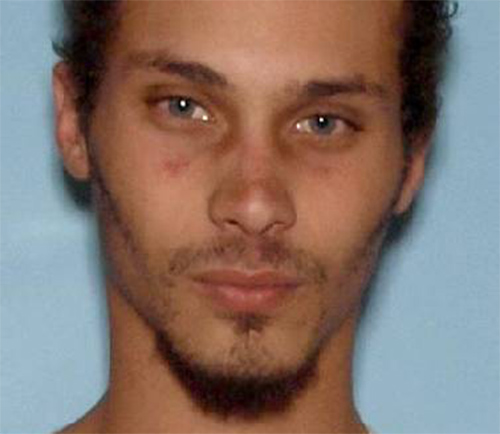 The 26-year-old LaFayette man's remains were located Sunday near the Home Depot on Shugart Rd. in Dalton. His body was partially in a creek running adjacent to the shopping center.
He was last seen walking away from an apartment complex on the same road early Friday morning and was reported missing Friday night.
Dalton PD seeks information about the case. Investigators expect to find out how (and hopefully why) Shropshire died with an autopsy.


Rome teens who murdered a convenience store clerk last year for a handful of cash, snacks, and smokes will likely spend the rest of their lives behind bars.
Zaykives Banard McCray and Dylon Dave Allen shot Chiragkumar Patel in the abdomen last January during a convenience store robbery. He survived nearly two months before dying of his injuries.
Last week they were found guilty on twelve charges each, including murder. Monday both were sentenced to life plus 35 years in prison.


Saturday night Charles Garrett was killed in a tree cutting accident.
Garrett and two friends were cutting trees on Foster Mill Drive inside the city when one fell on him. He died en route to the hospital.
Services for Mr. Garrett are being held today at Wallis-Wilbanks.


Friday was "crossover day" in the state capitol, the deadline for bills to be approved by at least one chamber of the legislature in order to become law this year.
Here's a look at some of the higher profile proposals that passed and a few that did not.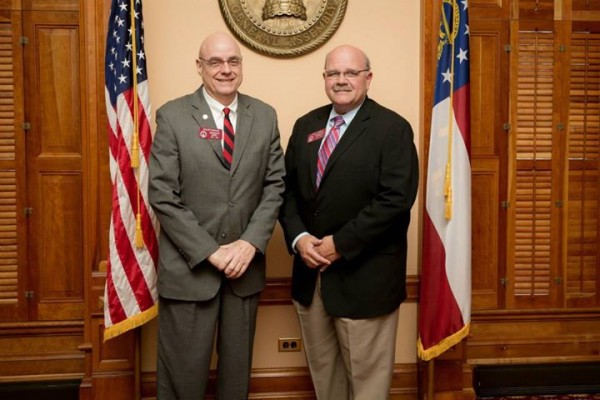 What have Walker County's three legislators been up to during their time in Atlanta?
John Deffenbaugh has done almost nothing, putting his name on six proposals that have little to no impact on his constituents
Jeff Mullis has been busy, endorsing or authoring dozens of bills and resolutions. Many of them are just resolutions to recognize various people by renaming highways or having days in their honor and things of that nature.
He's also been involved in bills that would further remove accountability for police, keep new pain clinics from opening in most of the state, allow driverless cars on Georgia roads, and let counties make certain elected positions non-partisan.
Senator Mullis also voted against measures that would have expanded transparency in state government.
Rep. Steve Tarvin has (as this is written) been involved with eight proposals, about half of them meaningless to his district.
He worked to create an "industrial hemp commission," endorsed a proposal recognizing pornography as a public health issue, pushed to have "non-citizen" printed on drivers licenses and ID cards of immigrants, and co-sponsored a (dead) bill that would end the state income tax.
A highlight of his time in Atlanta this year is HB 505, which would curtail law enforcement civil forfeiture. If it had passed by Friday (which it sadly did not), cops would be prohibited from taking property of a criminal suspect until after they go to trial instead of before.
Lots going on, but little of it meaningful.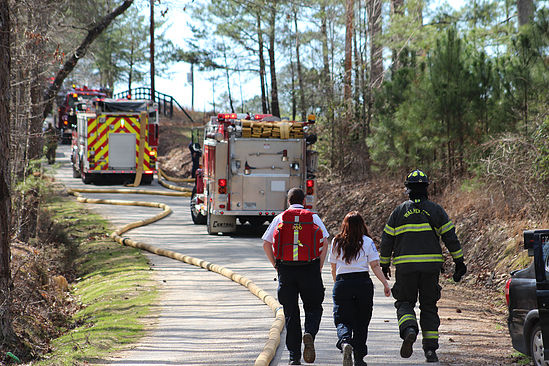 A Villanow family was left homeless Monday after fire consumed their doublewide trailer home.
No injuries reported from the fire at 847 Richardson Rd.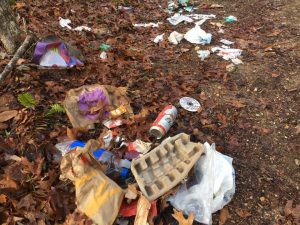 Commissioner Whitfield says he's looking at hiring at least one new worker to help the county pick up trash along 1,600+ miles of roads.
He's also considering creating an "adopt a highway" program to encourage businesses and groups to take responsibility for road cleanup.
(Walker County to this author's knowledge has never had an Adopt a Road type program. Georgia's state highway adoption program is on hold due to attempted road sponsorship by a KKK group.)
A new focus on cleanup comes just in time, as higher fees at the dump mean a lot more garbage will be thrown out into the woods and ditches.


Don't follow so close to the car in front of you, else you both end up in a wreck…
WQCH Radio, 03/06/17:

"LAFAYETTE POLICE CHARGED ONE DRIVER FOLLOWING A GRISLY-LOOKING CRASH IN FRONT OF WENDY'S, LAST WEDNESDAY AROUND 6 PM.
"ONE VEHICLE HAD FLIPPED ON IT'S TOP IN FRONT OF THE NORTH MAIN STREET RESTAURANT, WHILE ANOTHER CAME TO REST NEAR THE BUSINESS SIGN. FORTUNATELY, NO ONE WAS SERIOUSLY HURT.
"BOTH VEHICLES WERE SOUTHBOUND ON MAIN, WHEN THE CAR IN FRONT TURNED IN TO WENDYS. THE CAR BEHIND DID NOT SLOW DOWN AND STRUCK THE FIRST VEHICLE, FLIPPING IT ON IT OVER.
"THE DRIVER OF THE VEHICLE FOLLOWING, SAMUEL DAVID CASTLEBERRY OF LAFAYETTE, WAS CHARGED WITH FOLLOWING TOO CLOSELY, ACCORDING TO THE ACCIDENT REPORT."

Kim White, who robbed two Chattooga County gas stations last year, is getting off with probation and fines.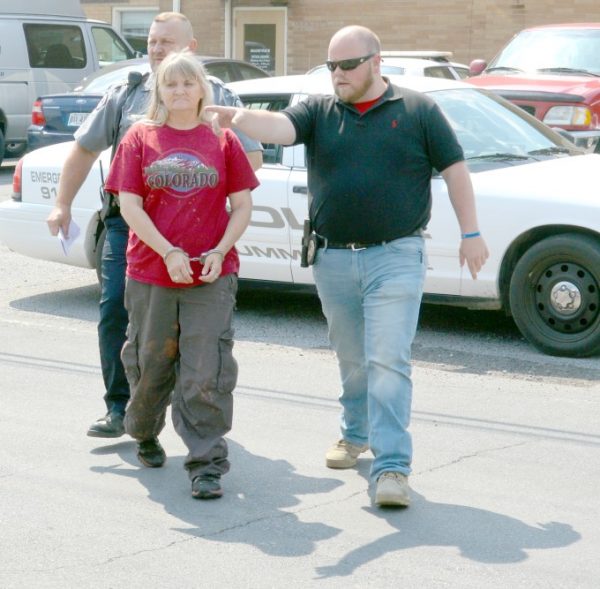 The 54-year-old woman took lottery tickets from one convenience store and cash from another last April. She was ID'd with video from the first robbery, which wasn't reported to police until the second one.
White will spend the next 26 years on probation and has to pay about $3,000 in fines and restitution. She's also banned from the stores she victimized.


Sunday morning the state proved that it can keep its promises – when it comes to blowing things up.
The old State Archives building in Atlanta is no more.
(Actual implosion 7 minutes into the video.)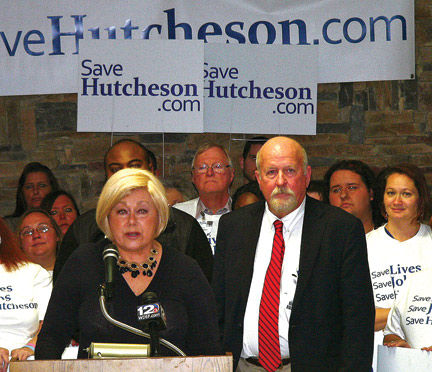 Hutcheson Medical Center has been closed for over a year but quite a few of the ex-hospital's patients are still getting letters and calls about Hutcheson bills – many paid off long ago.
The company's collections, its billing records, were sold to outside companies that saw them as an investment, and now those collection operations are trying to cash in.
Have you gotten any bills or calls like that, and if so how have you handled them?


Hops n Haze, Summerville's "first experience at a downtown nightlife," was punished last week for incidents of underage drinking in mid-February.
The beer and vapor lounge was fined $750 and lost its alcohol license for a week.


Walker County got a visit on Sunday from the Tennessee Valley Railroad Museum's 4501.
Walker County got a visit earlier today from the Tennessee Valley Railroad Museum's 4501.

Nothing else in the world sounds quite like that..

Posted by The LaFayette Underground on Saturday, March 4, 2017
The engine was heading back from Summerville after appearing at a student art show at the depot there. (The train will come through LaFayette again on April 1st.)
Nothing else in the world sounds quite like that…


We're familiar with deputies driving Chargers, Impalas, Crown Vics, and SUV's – but in the late 70's and early 80's Catoosa County's sheriff office was equipped with sporty Pontiac Trans Ams.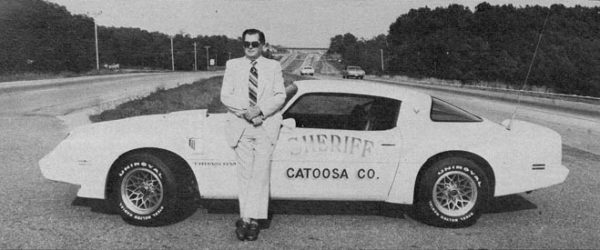 A little look back at the fleet of that era.


For today's links and any breaking news, follow the Underground on Facebook or Twitter.