2017
03.04
Friday night at 6:00, Walker County School Board was scheduled to meet and decide who will finish the uncompleted term of board member Charles Wilson.
Wilson, who was elected in 2014 with no opponent, stepped down in mid-February for health reasons.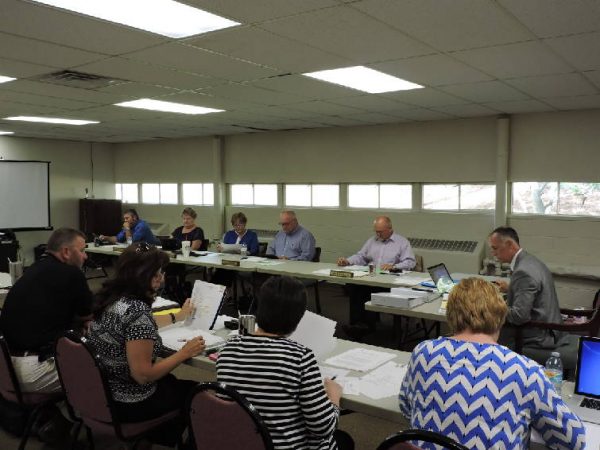 Wilson's replacement will be picked by the other four board members, two of whom are related by marriage. Under current state law, this appointee can run for reelection in 2018 and be marked on the ballot as an incumbent despite never being elected.
As this is published, no announcement for the board member has been made, and it's possible that no decision was reached during the meeting.


Rome teens Zaykives McCray and Dylon Allen have been found guilty of murder.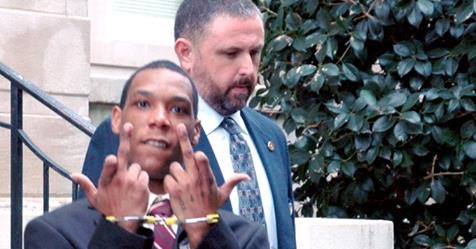 In January of last year, the two 18-year-olds shot Summerville convenience store clerk Chiragkumar Patel in the abdomen during a robbery. Patel initially survived the attack but died after nearly two months in the hospital.
McCray and Allen were eventually handed twelve sets of identical charges, including murder, felony murder (committing murder during another crime), armed robbery, and assault.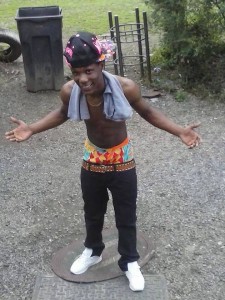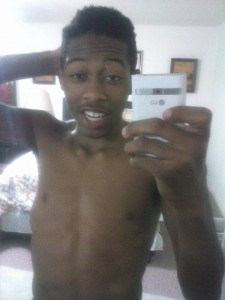 The boys' trial for those crimes began Tuesday, and ended with twelve guilty verdicts for each on Friday.
They'll be sentenced in the same Summerville courtroom next Monday.



In June 2014, Haley Lloyd – then 18 – ran over and killed a 4-year-old child on Orchard Hill Road in Summerville. She did not stop immediately after the accident.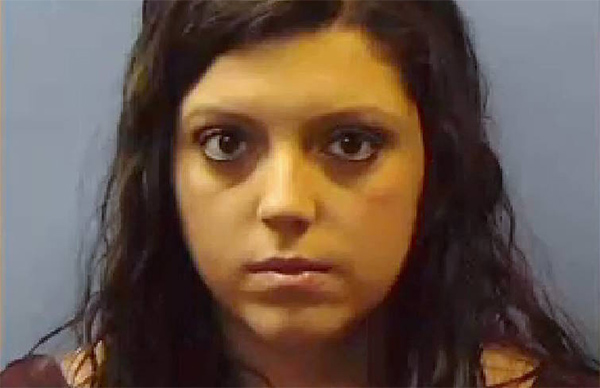 Prosecutors argued that Lloyd was on her phone and distracted when the child ran in front of her, and a witness claimed the child went onto the car's hood and windshield. Lloyd ad her defense team said she thought she hit an animal.
Thursday a jury rejected the district attorney's argument, acquitting the young woman of vehicular homicide and five other charges.


Friday night paramedics were dispatched to the Walker County Jail. They were sent to treat a man rendered unconscious after a fight behind bars.
No word on the inmate's condition today, and no details (or names) about the fight.


Joseph R. McGill has been arrested for reckless conduct and carrying a pistol without a license after accidentally shooting himself inside Pit Stop last Sunday.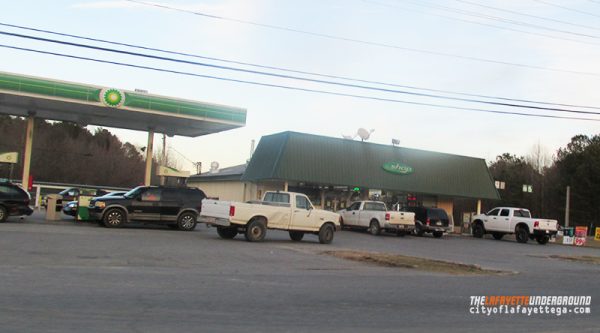 Per police, McGill pulled his .22 out three times while inside the store on East Villanow, finally shooting himself in the leg while a small child stood adjacent. The Trion man then calmly paid for his items and went to the hospital.
He had no permit to carry a concealed weapon, but wouldn't have been caught with it if he had refrained from repeatedly whipping the gun out and fooling with it inside the gas station.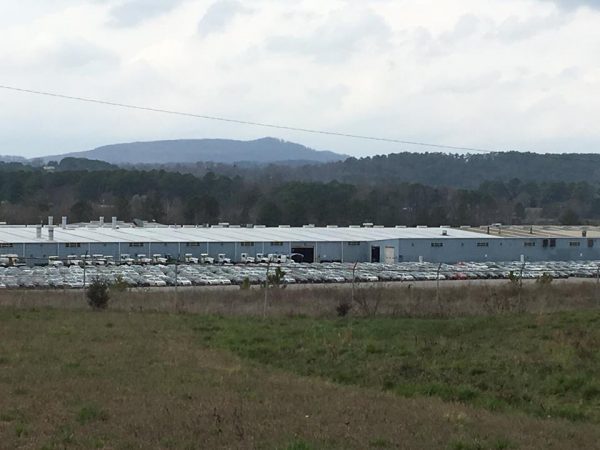 After years of various development boards courting them, Volkswagen is finally conducting business in LaFayette.
But it's only temporary, adds no jobs to the community, and contributes little to the economy and local tax revenues.
"Dieselgate" vehicles VW bought back from owners as part of a court settlement are being stored at the old BlueBird plant until they can be repaired. The deal was worked out by LaBrie of Canada, which currently owns the facility and will be paid for storing the German auto giant's vehicles.


It's one thing when you get high or drunk in your house, but when you get out on the road that way you're putting the lives of others at risk. And how twisted is it to go out DUI with kids in your own vehicle..?
WQCH Radio, 03/02/17:

"A 46 YEAR OLD LAFAYETTE WOMAN WAS CHARGED WITH DRUG POSSESSION AND ENDANGERING HER GRANDCHILDREN BY DRIVING UNDER THE INFLUENCE.
"VERONICA LYNN PICKARD WAS QUESTIONED AT A POLICE ROAD CHECK ON SOUTH CHATTANOOGA STREET, JUST AFTER NOON ON SUNDAY. THE OFFICER'S REPORT STATES SHE APPEARED TO BE UNDER THE INFLUENCE OF A NARCOTIC, DUE TO QUICK, NERVOUS MOVEMENTS AND GLOSSY EYES.
"CHECKS REVEALED HER LICENSE WAS EXPIRED AND THAT SHE WAS ON PROBATION. A SEARCH TURNED UP A SYRINGE OF CLEAR LIQUID, WHICH TESTED POSITIVE FOR METH. A CHECK OF HER PHONE REVEALED INFORMATION THAT SHE HAD PURCHASED ROXICODONE PILLS, AND SHE ADMITTED TO TAKING THEM WITHOUT A PRESCRIPTION. PICKARD SAID THE METH WASN'T HERS.
"SHE WAS ARRESTED AND CHARGED WITH DUI-DRUGS, ENDANGERING CHILDREN BY DRIVING DUI, POSSESSION OF METH, USE OF A COMMUNICATION DEVICE IN THE COMMISSION OF A FELONY AND EXPIRED LICENSE.
"THE ONE AND TWO YEAR OLD CHILDREN WERE RELEASED TO THEIR FATHER."
Ms. Pickard has an extensive prior record.
If you struggle with addiction, fine, it's a struggle. It's a disease, it's a demon, what have you. It's between you, God, and the cops.
But on your way to die from it, have the decency not to kill anybody else.


So you need a new/better job?
In the next three weeks there will be at least six opportunities to put in an application or attend a job fair in LaFayette, Trion, or Summerville:
Happy hunting.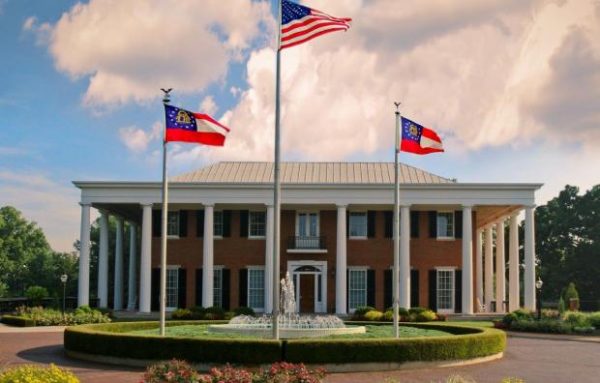 A bill raising the pay for Georgia's future governors by $36k a year has easily passed the GA House.
Some state legislators who objected to the bill weren't concerned about a governor being paid more, but by their own pay not also going up for the four months a year they spend in Atlanta.
(The bill will also re-create a committee to evaluate pay for all levels of state government and recommend increases if warranted for elected leaders.)
The measure got YES votes from both of Walker County's delegates, Steve Tarvin and John Deffenbaugh.


Pro tip: When (allegedly) operating an illegal drug operation inside your home, don't have a wild party that gets the attention of neighbors and police.
WQCH Radio, 03/01/17:

"THE DRUG TASK FORCE CONFISCATED DRUGS PACKAGED FOR RESALE AND GUNS, AFTER INVESTIGATING A 'LOUD PARTY COMPLAINT' ON OLD TRION HIGHWAY AT THE COUNTY LINE.
"THE SUNDAY NIGHT BUST HAPPENED AT 7561 TRION HIGHWAY, THE HOME OF KAREN GAYLE AND BRIAN JAMES KUNZELMAN. MARIJUANA WAS FOUND GROWING INSIDE THE RESIDENCE, ACCORDING TO TASK FORCE COMMANDER PAT DOYLE. THE KUNZELMAN'S ARE ALSO CHARGED WITH POSSESSION OF HASH AND POSSESSION OF MARIJUANA FOR DISTRIBUTION. WEAPONS CHARGES WILL BE FILED LATER, AS EIGHT FIREARMS WERE SEIZED AT THE HOME.
"ALSO CHARGED WITH DRUG OFFENSES AT THE RESIDENCE WERE JUSTICE TAYLOR SCOTT, 19; JACOB LEE HINES, 24; AND BENJAMIN DYLAN MCWHORTER, 20."
Plus: Walker County arrests, Feb 23-Mar 1.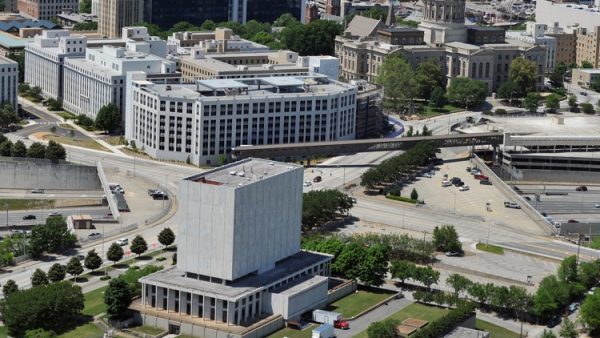 Early Sunday morning Georgia will implode the old state archives building in Atlanta.
The property will be used for a proposed new $105-million building for the State Supreme Court, included in the next year's state budget currently making its way through the legislature.


Judith Moriah Armstrong of Comer GA is accused of ramming her car into a chicken truck – twice – and then fleeing.
The 26-year-old's tag fell off in the incident, and police used it to track her down. When found, Armstrong claimed it was an accident but then admitted she attacked the truck because she's "a vegan."
She may have also been intoxicated.
Number of chickens saved as a result of this incident: 0.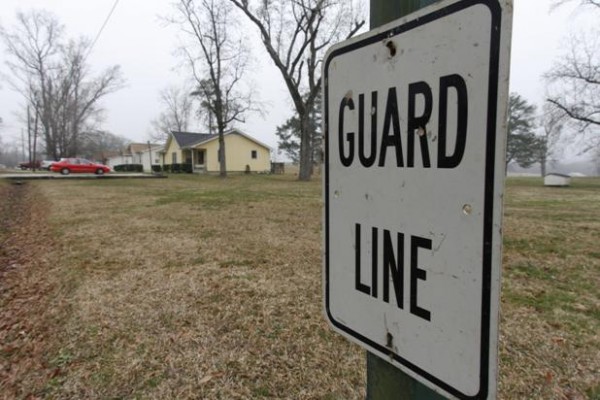 Five inmates at Hays State Prison have earned certification in optics – meaning they can grind lenses for prescription glasses.
They're making glasses for other inmates across the state and some of the state's medicaid patients, and if released have valuable skills that will translate into decent jobs.


For today's links and any breaking news, follow the Underground on Facebook or Twitter.