2017
03.10
Walker County sheriff detectives and GBI agents are investigating a bizarre shooting in Rossville.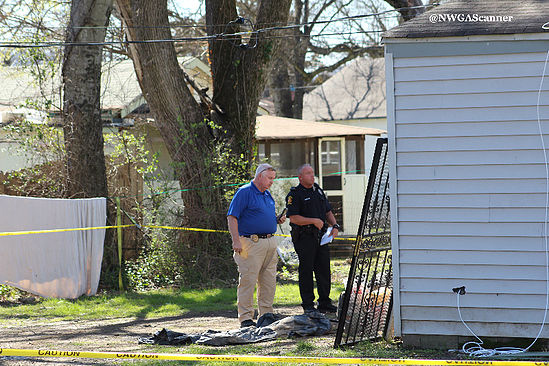 Wednesday afternoon Jeremy Little, 33, was standing in the yard of his State Line Rd home when 44-year-old Robert W. Ellis allegedly shot him in the head. Little was pronounced dead at the hospital.
Ellis turned himself in a few hours later and faces charges of murder, assault, property damage, and gun possession by a felon.
Little and Ellis were friends, and initial reports stated the disagreement leading to the shooting originated with a post or discussion on Facebook. A later article say the murder resulted from mistaken identity involving a woman, escalating to property damage and ending with a man dead.





Last week LPD performed a drug bust… in the cemetery.
WQCH Radio, 03/06/17:

"A NARCOTICS ARREST WAS MADE IN THE CITY CEMETERY WEDNESDAY, ACCORDING TO LAFAYETTE POLICE.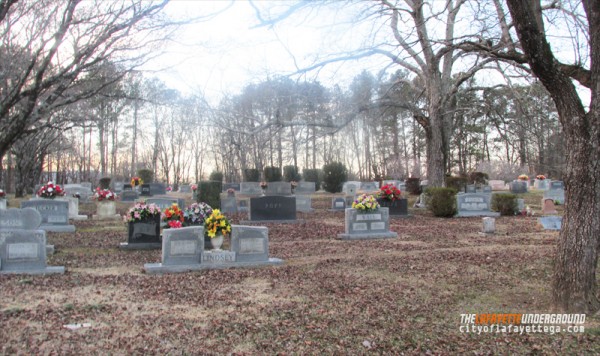 "THEY GOT A 'SUSPICIOUS VEHICLE' CALL AND FOUND 28 YEAR OLD CHRISTOPHER LEE SILVERS NEAR HIS BLACK INFINITI. HE TOLD THEM HE WAS 'LOOKING FOR ARROWHEADS'.
"HIS LICENSE CAME BACK 'SUSPENDED' AND THE CAR HAD NO INSURANCE. A CONSENT SEARCH TURNED UP HYDROCODONE AND ALPRAZOLAM PILLS INSIDE.
"SILVERS WAS CHARGED WITH POSSESSION OF SCHEDULE 2 AND 4 CONTROLLED SUBSTANCES."
Plus: Walker County arrests, February 27-March 5.



A few months before Hutcheson collapsed, it paid Dr. Mike Aiken of Lookout Mountain an $85,000 "consulting fee."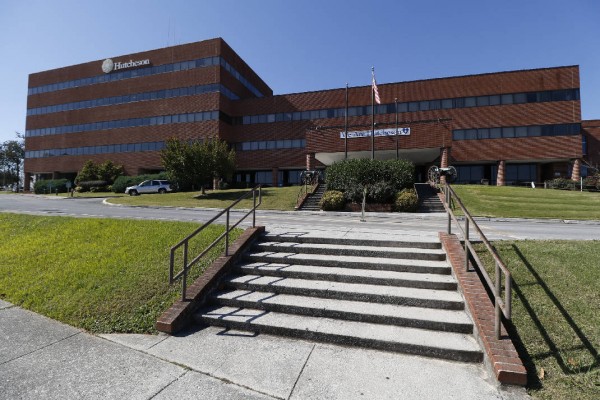 Aiken was a close friend of Bebe Heiskell, Don Oliver, and Hutcheson CEO Farrell Hayes – and his payment was apparently required for Hutcheson to get another $1 million bailout deal from Heiskell and Walker County.
Now Hutcheson's bankruptcy trustee wants that money to come back to pay some of the dead company's debts – but for some reason Dr. Aiken isn't responding to inquiries about it.


Rossvillain Bobby McNabb has been appointed to the Walker County School Board.
WQCH Radio, 03/08/17:

"BOBBY MCNABB OF ROSSVILLE IS WALKER COUNTY'S NEWEST SCHOOL BOARD MEMBER. HE WAS APPOINTED LAST WEEK TO FILL THE UNEXPIRED TERM OF CHARLES WILSON, WHO RESIGNED FOR HEALTH REASONS.
"SCHOOL BOARD CHAIR DALE WILSON SAID MCNABB WILL REPRESENT DISTRICT TWO, THE ROSSVILLE AREA UNTIL THE TERM EXPIRES NEXT YEAR.
"HE CURRENTLY WORKS IN INTERNET TECHNOLOGY FOR THE WALKER COUNTY SHERIFF'S DEPARTMENT, AND FORMERLY HEADED THE ROSSVILLE DOWNTOWN DEVELOPMENT AUTHORITY."
McNabb was named "employee of the year" at the Sheriff's Department in 2016, and worked with county and city governments to put together the county's 2012 "comprehensive plan." He's also been (along with his wife) a school volunteer for years and is a member of the Rossville High School Alumni Association.


Obituary for Colin Shropshire of LaFayette, 26-year-old who died last weekend in Dalton.
Services will be held Sunday at Mt. Zion church.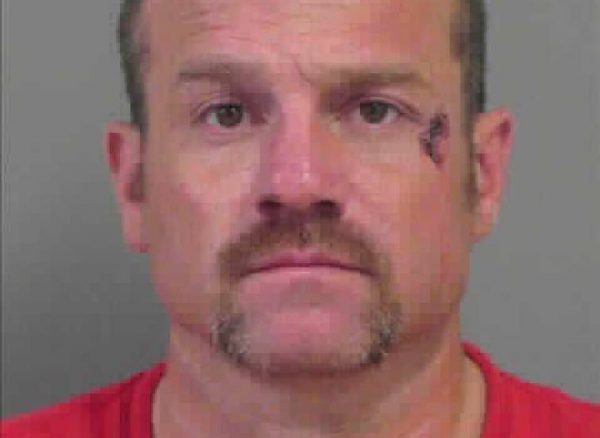 Catoosa County wonder boy Wesley Weldon has been indicted in federal court for drug smuggling.
If convicted, the 41-year-old may have to repay a quarter million dollars in profits he made from selling meth.
Weldon is the brother of ex-legislator Tom Weldon and son of former Hutcheson board chairman Dr. Darrell Weldon.


Turnover in the city economic office.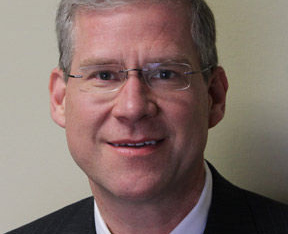 Kevin Dunn, LaFayette's director of Downtown Development and Economic Development, is stepping back from his position soon for family reasons.
Dunn will continue with the city "part time" for now and consult for economic development even after a new director is found.
He's held the position since January 2016, the third person in that job in five years.


Is recess a "right" ?
Last week Georgia's House of Representatives passed a proposal that would make at least half an hour of recess per day mandatory for all public school students up through 5th grade.
The bill, which still has to be approved by the GA Senate and Governor before becoming a law, defines recess as a right that cannot be denied a child even for disciplinary reasons.
HB 273:

"Beginning in the 2017-2018 school year, each elementary school shall schedule recess for all students in kindergarten and grades one through five every school day; provided however, that recess shall not be required on any day on which a student has had physical education or structured activity time. Such recess shall include an average of 30 minutes per day of supervised unstructured activity time, preferably outdoors. Local boards of education shall establish written policies to ensure that recess is a safe experience for students, that recess is scheduled so that it provides a break during academic learning, and that recess is not withheld as a punishment."
Walker County delegates Deffenbaugh and Tarvin both voted yes.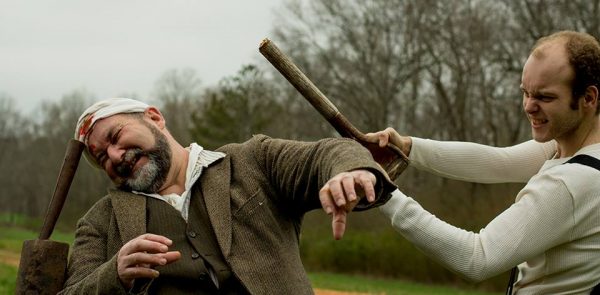 Back Alley Productions' first show of the year – "Irish Courage" will open tomorrow night at the Mars.
Get tickets at BAPshows.com.


Recognize this ride?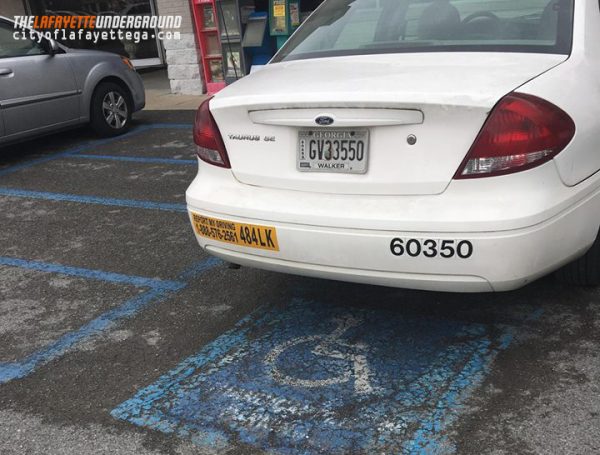 State government vehicle with Walker County-issued tags – but no handicap placard – parked in a handicap spot in Fort O. earlier this week.
Tag says "BOARD" on it, so presumably this is connected to a state-funded board based in Walker. Not likely a county/city/school vehicle because those don't have "How's My Driving" stickers on them.
DFCS? GNTC? LMCS? Some other acronym with a board?


In Georgia, if a dog bites someone the animal's owner is only held liable if it bit someone previously. Until recently.
Now the State Supreme Court has ruled the owner of a dog which previously snapped at someone, an attempted bite with no contact, is legally the same as the owner of a known biter.
Fault in the particular case mentioned in this link will be decided by a jury, but the court decision sets a precedent for future incidents.


The unprofessional appearance and general tackiness of the Lookout Mountain Judicial Circuit web site has finally started getting attention at the state level. In media anyway.
1996 called, they want their vanity site back.


For today's links and any breaking news, follow the Underground on Facebook or Twitter.