2013
01.19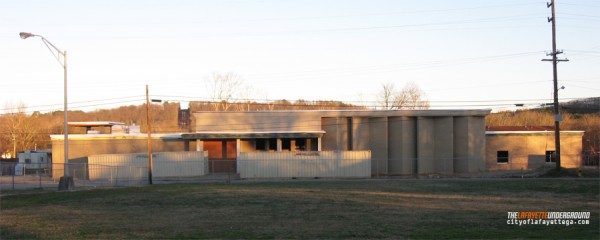 WQCH Radio, 01/14/13: "REGIONAL LIBRARY DIRECTOR LECIA EUBANKS MET WITH WALKER COUNTY COMMISSIONER BEBE HEISKELL LAST WEEK, SEEKING MORE 'SPLOST' MONEY TO FINISH THE LIBRARY CONSTRUCTION PROJECT IN LAFAYETTE.
"EUBANKS SAID THE COUNTY HAD ORIGINALLY COMMITTED 1.5-MILLION DOLLARS FOR THE PROJECT FROM THE SPECIAL PURPOSE LOCAL SALES TAX, THEN CUT THAT FIGURE BY HALF-A-MILLION DOLLARS IN NOVEMBER OF 2010. IN IT'S PLACE, EUBANKS SAID, THE COUNTY OFFERED 'IN-KIND' SERVICES WITH A VALUE OF 300-THOUSAND DOLLARS.
"BUT, SHE SAID THE 'IN-KIND' WORK HAS NEVER REACHED THAT VALUE, AND THE PROJECT IS NEARING COMPLETION. NOW, THE NEW LIBRARY IS OVER-BUDGET EVEN THOUGH THE SYSTEM IS 'PAYING AS THEY GO' AND SAVING MONEY BY USING INMATE LABOR.
"EUBANKS ASKED COMMISSIONER HEISKELL TO 'FIND' ANOTHER 180-THOUSAND DOLLARS IN SPLOST REVENUE, TO HELP FINISH THE PROJECT. SHE SAID SHE'S HOPING THAT LIBRARY SUPPORTERS WILL ADD ANOTHER 20-THOUSAND IN DONATIONS TO THAT AMOUNT AND IN THE MEAN TIME, THEY ARE 'CUTTING BACK' ON SOME CONSTRUCTION FEATURES, TO SAVE MONEY. MS. EUBANKS SAID THE COMMISSIONER MADE NO PROMISES, BUT SAID SHE WOULD 'TAKE A LOOK AT SPLOST REVENUES' TO SEE WHAT CAN BE DONE."
The library was allowed to fall into disrepair. Instead of doing simple upgrades like a new roof and new HVAC, the county proposed a full remodel and expansion using county and city SPLOST funds. The library campaigned for 2008 SPLOST, and once that measure passed the county (meaning the Commissioner) cut a half million out of the project and gave them labor instead.
Now the library has exceeded its remodeling budget and needs more funds, which nobody has (at least not in that amount) since SPLOST is nearly done and most remaining money is committed.
That's why we need percentages or at least fixed amounts for specific projects in the SPLOST ballot measure. If the voters approved something that guaranteed a percentage or set amount of SPLOST revenue to the library then Bebe (or her successors, or city leaders) couldn't do a thing about it. The measure as passed five years ago gave the cities a certain percentage of the money raised but beyond that it was wide open as to what they did with it, as long as it was for acquisition and construction of fixed assets.
The tax was passed with one thing promised, but afterwards it became another thing entirely. Remember that when SPLOST comes up again next year.


Alleged Chattooga County murderer, from the shooting Tuesday night, has been identified as Justin Long of Cedar Bluff, Alabama. He was hiding in Trion to avoid an Alabama warrant. Probably should have just stayed there and took the punishment for theft, now he's facing murder charges.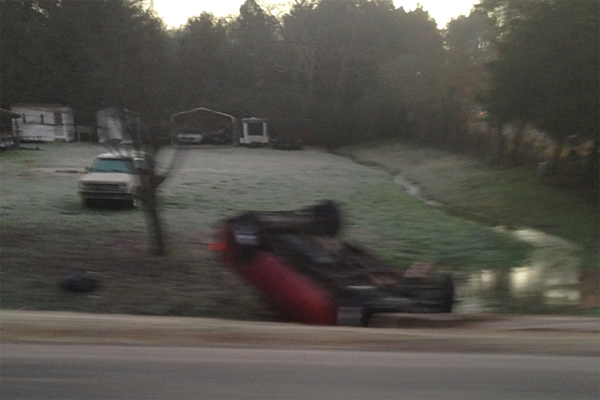 This accident happened around 7:30 Friday morning on Long Hollow Rd. in Rock Spring. There were apparently no major injuries in the ice-related wreck.
Nice to have a much warmer day today, can put some of the last week's crazy weather behind us.


Another Hays inmate was killed yesterday, the third prisoner killed there since Thanksgiving.
The inmate, who still hasn't been named, was involved in a fight, then transferred to a hospital where he died. The hospital also wasn't named but they usually use Redmond in Rome.
S'ville News reports the Hays inmate was stabbed sixteen times.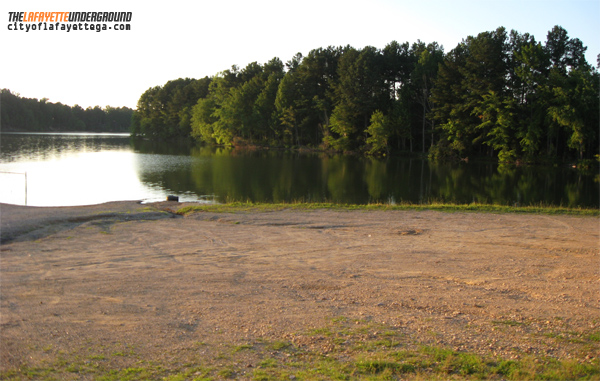 WQCH Radio, 01/16/13: "THE LAFAYETTE CITY COUNCIL TURNED THEIR FOCUS TO PROBLEMS AT QUEEN CITY LAKE, AT MONDAY'S MEETING.
"COUNCILMAN BEN BRADFORD SAID HE'S BEEN HEARING FROM RESIDENTS WHO ARE CONCERNED THAT LAKE LEVELS APPEAR TO HAVE BEEN FLUCTUATING MORE IN THE LAST FIVE YEARS, THAN WHEN THE RESERVOIR WAS FIRST BUILT. HE SAID HE DOESN'T BELIEVE THE PROBLEM IS WEATHER-RELATED, BECAUSE OTHER AREA LAKES APPEAR TO BE STAYING MORE CONSISTENTLY AT FULL-POOL.
"BRADFORD WANTS THE CITY TO INVESTIGATE THE REASONS BEHIND THE BIG SWINGS IN WATER LEVEL. CITY WATER SUPERINTENDENT JIM SPEIR SAID THERE IS A VALVE THAT REGULATES THE RELEASE OF WATER AT THE DAM. HOWEVER, THE VALVE COULD NOT BE SHUT TO THE EXTENT THAT TOWN CREEK, DOWNSTREAM OF THE DAM, WOULD CEASE TO FLOW. IN ADDITION TO OTHER ENVIRONMENTAL CONCERNS, THAT WOULD HALT OPERATIONS AT LAFAYETTE'S WASTE WATER TREATMENT FACILITY."
After the rain this week, water levels at the lake shouldn't be a problem for a week or two.
"ANOTHER PROBLEM ADDRESSED IS THE BOAT LAUNCHING RAMP, LOCATED AT THE PUBLIC ACCESS AREA NEAR THE DAM. THE RAMP HAS BEEN INADEQUATE FOR A NUMBER OF YEARS AND IS IN FACT, HARD TO FIND, DUE TO THE BUILDUP OF SILT IN THE LAKE. THE COUNCIL APPROVED A 4-THOUSAND DOLLAR RE-DESIGN OF THE BOAT RAMP BY AN ENGINEERING FIRM. CITY MANAGER FRANK ETHERIDGE SAID WHEN THEY'RE FINISHED, THOSE PLANS CAN BE SUBMITTED TO EPD FOR PERMITTING, AND THEN THE BOAT RAMP CAN BE REPLACED."
Hopefully the city will also do something to make the lake friendlier for swimming, but the trend in recent years seems to have been discouraging swimming entirely. Some homeowners around the lake (which was built in the 1960's as a reservoir but also boosted real estate values) don't appreciate having strangers playing in what's essentially their back yard.
The biggest improvement made to Queen City Lake in the last decade was setting up garbage bins in 2011. Having somewhere to put trash is a good step to keeping trash off the shore and out of the water. Some people still don't care but at least now they don't have an excuse.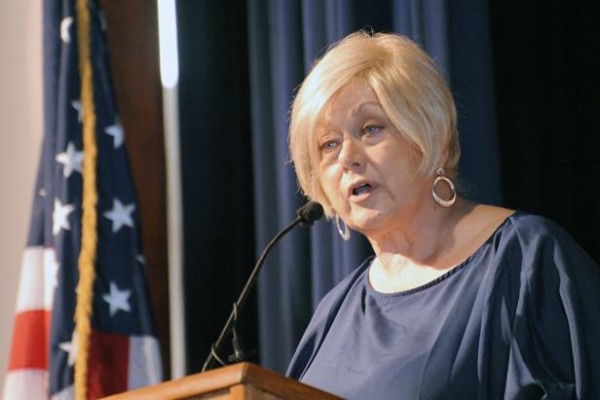 Chattanooga Times Free Press declares Commissioner Heiskell winner of its "Best North Georgian 2013" contest. Heiskell won over Sheriff Wilson, who won the contest before, and Catoosa Schools Superintendent Denia Reese, who led the school system through recovery from the 2011 tornadoes.
This smells funny.. Even people who normally tend to be neutral towards Heiskell have contacted LU suggesting problems in the voting.
How does somebody who won the July election by only 412 votes win over Sheriff Wilson (also a finalist in this pointless contest) who got 72% of the ballots cast in his own race?
This also seems fishy: "The press release claimed that an unnamed official with the newspaper said the 2013 contest received three times as many votes as last year's contest, which was a record setting year for the paper."


On his way out of office, Dade County's former Sheriff Patrick Cannon used county funds to buy himself $3,600 of new suits. Not illegal since he had discretion over his uniform budget, but definitely not ethical.
Cannon also bought a heated dog kennel for GSP, which is probably legitimate, and billed the county for some college classes he took down in South Georgia. (But, he didn't buy himself a shotgun with kids' Christmas money.. Walker County can't really say much about the neighbors being unethical.)
Actions like this are one reason why people don't trust law enforcement: you're enforcing the law, deciding who should be arrested and who to let slip by, but your own hand is in the cookie jar at the same time.
And also why the state constitution should be revised to make sheriffs more accountable. There's almost no oversight other than the ballot box.


Wednesday night on UCTV, Commissioner Heiskell said SunRae Aquaponics would be getting its fish in the next few days. True to her word, on Thursday Walker County fire crews began filling tanks at the old Barwick plant in Kensington with water to hold tilapia. Which is all good and well, except tilapia farming isn't water bottling – and a water bottler is what Heiskell promised SunRae would be back in May.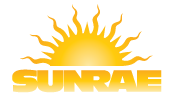 Heiskell also said the county wasn't putting any money into that operation, it would employ fifty, and it would open in July. When LU called Heiskell out on the claims, she went on Channel 3 to say the Underground and commissioner candidate Dr. Paul Shaw were "anti-business."
Not anti-business, just anti-BS – which this now clearly was. Next up: will the county continue filling the SunRae fish tanks on a regular basis, and will the plant process garbage for the fish to eat as predicted?


"LaFayette man charged with hit-and-run, DUI in Walker County"


State ethics reform has, so far, been focused on capping gifts to legislators. Real ethics reform means not just caps, but accountability and enforcement of existing rules. Plus having some state leaders with ethics, which for the most part ain't happening anytime soon.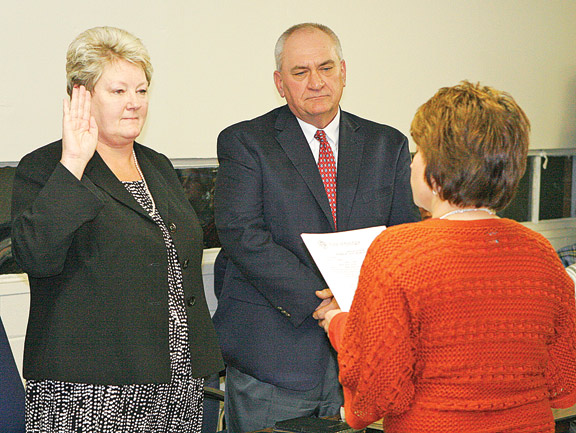 Tuesday evening Karen Stoker and Dale Wilson were sworn in as members of the Walker County School Board.


Apparently LaFayette's new airport terminal is done, or about to be.
New terminal + ?? = profit!
It never did make sense to do this, but the project is declared done (there's still a lot left to do) so lets hope the city will exploit the heck out of it.


Georgia House committee positions have been announced, if you care about state political minutia. (Link is a PDF.)
Rep. Jay Neal has been assigned to the Public Safety, Insurance, Homeland Security, and Juvenile Justice committees and is chair of State Properties. Newly-elected Rep. John Deffenbaugh sits on Defense & Veterans Affairs, Regulated Industries, and Transportation.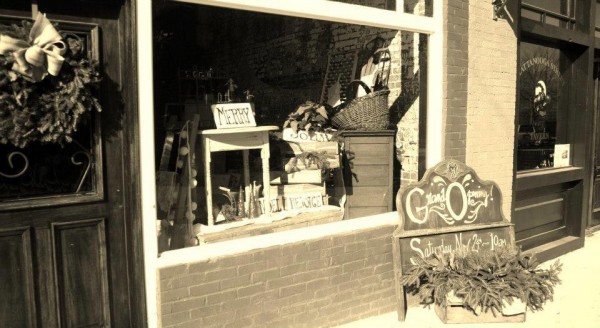 Had a chance yet to check out Heirlooms Vintage Boutique & Rentals on Chattanooga Street?


Corporate lobbyists give tens of thousands of dollars to Georgia politicians each year, but political action committees – associations of like-minded businesses or individuals – were four of the top-five donors during 2011 and 2012.
These PACs and businesses are also the top donors to Senator Mullis. 2010 analysis of his 2008 campaign shows a majority of his campaign funds back then (before he was promoted to his new powerful committee position) came from out of the district he represents. That's only going to increase in the coming years.


Here are the newly appointed (some reappointed) members of the state Charter Schools Commission. The Commission will review rejected local charter school requests and decide if they should be state funded.

For today's links and any breaking news, follow the Underground on Facebook or Twitter.