2013
01.17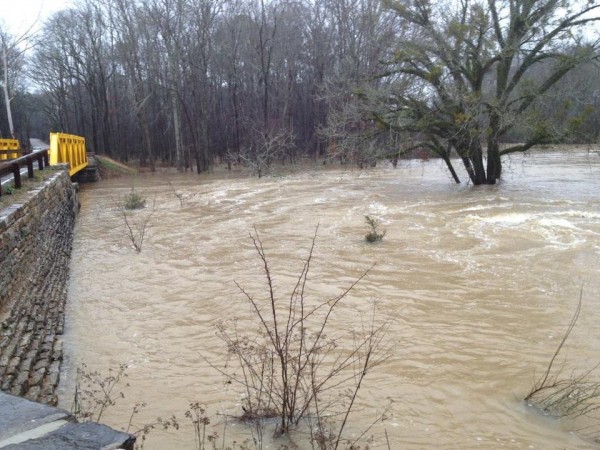 Heavy rainfall and flooding continue to wreak havoc on the area. Schools in Walker County were delayed two hours Tuesday and Wednesday (nothing yet about today) and several roads in Walker, Catoosa, and Chattooga were temporarily closed due to flooding.
Monday night an elderly couple nearly drowned in Lyerly after their car left the road and landed in a flooded creek, but passersby managed to get them to safety.
Today forecasters say rain will change into snow, which is a whole different problem.


Walker Co School Board has decided on a principal for Saddle Ridge, the new K-8 school in Rock Spring. Wendy Ingram, assistant principal at Rossville Middle, will take over Saddle Ridge when construction ends sometime later this year.
Ingram has been a math teacher at LMS and also worked in Whitfield for a while before coming back to Rossville.
It seems that the entire school, Kindergarten through 8th, will be run as a sole unit instead of two schools side-by-side with separate administration. Lots of changes coming soon, school rezoning and staff moves will be decided before long.
Based on construction progress lately, it'll be a real shock if they get the school done by this summer as promised. Looking more like winter at this point.
..Still no word on who's going to be permanent principal at North LaFayette.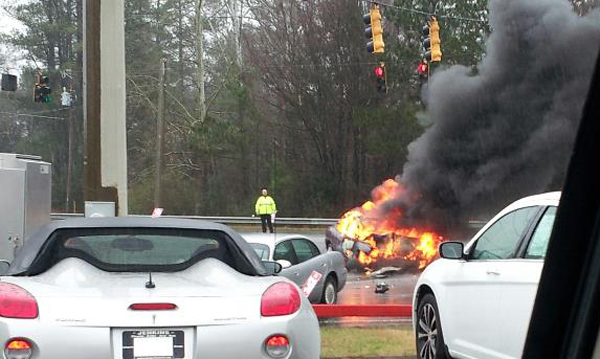 This Dodge Neon burned on North Highway 27 Tuesday afternoon after it was struck by another car leaving the Walmart parking lot. Eyewitnesses say the other vehicle, a silver Buick, ran the red light at Walmart by Jenkins Chrysler. The drivers of both vehicles sustained only minor injuries.


New ethics rules approved Monday by the GA Senate have huge loopholes for travel, food, lodging, and pretty much everything else state legislators get on a regular basis. The measure would also prevent non-senators from filing ethics complaints, seal all ethics complaints from public view, and make it illegal to video or photograph items on a state legislator's desk without permission.
In other words, the State Senate says "F-you, people of Georgia."
Measure passed 42-12.
Rep. David Ralston, speaker of the Georgia House, said the State Senate's loophole-filled $100 gift restriction is "more of a sun visor than a cap" and hinted his chamber of the legislature will ban ALL gifts from lobbyists instead of limiting certain ones.
So he says anyway.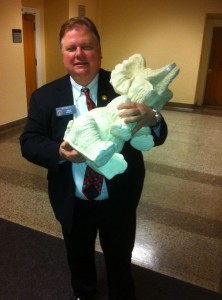 As expected, and announced here several weeks ago, GA Senator Jeff Mullis was named Chair of the Senate Rules Committee on Monday, making him the third most powerful person in state government.
And based on this article he moved to some place called Chickamunga.
Here's a list of all the Senate Committee chair assignments, including Mullis'.


WQCH Radio, 01/15/12: "LOCAL GROWTH LED THE LAFAYETTE CITY COUNCIL TO APPROVE PURCHASE OF 3 LARGE ELECTRIC TRANSFORMERS AT MONDAY'S MEETING. COST OF THE LOW BID WAS OVER 33-THOUSAND DOLLARS. THE EQUIPMENT WILL ALLOW THE CITY TO SUPPLY ELECTRIC POWER FOR AN EXPANSION AT DIXIE DYE LOCATED JUST SOUTH OF TOWN. ELECTRIC SUPERINTENDENT MIKE STEWART SAID THE COMPANY IS ADDING NEW EXTRUDING MACHINES TO MAKE PLASTIC PELLETS.
"THE THIRD TRANSFORMER WILL SUPPLY ELECTRICITY TO THE NEW FIELD HOUSE FOR ATHLETICS, AT LAFAYETTE HIGH SCHOOL. CONSTRUCTION ON THAT PROJECT SHOULD BE COMPLETE BY THIS SUMMER.
"THE COUNCIL APPROVED A 6-THOUSAND DOLLAR STUDY ON NEEDED REPAIRS UNDERNEATH SOUTH CHATTANOOGA STREET. IN THE AREA FROM TRIANGLE PARK TO THE BRONCO ROAD INTERSECTION THERE ARE FOUR CULVERTS AND OTHER CROSS-DRAINS UNDER THE ROAD THAT NEED TO BE REPAIRED OR REPLACED, BEFORE ANY FURTHER IMPROVEMENTS CAN BE MADE. IT WAS NOTED THAT THE ROAD CARRIES HEAVY TRUCK TRAFFIC TO SHAW INDUSTRIES AND ROPER. THE ENGINEERING FIRM OF KECK & WOOD WAS APPROVED TO DO THE STUDY.
"THAT PART OF CHATTANOOGA STREET USED TO BE STATE HIGHWAY 337, BUT THE STATE D.O.T. DIVERTED THE HIGHWAY DOWN SHATTUCK INDUSTRIAL BOULEVARD SEVERAL YEARS AGO SO NOW, THE CITY OF LAFAYETTE IS RESPONSIBLE FOR THE COST OF REPAIRS."
The transformer problem is a good problem to have. Economic growth, businesses that need more power are going to hire more people, and the city makes more money by providing them the electricity.
Preparing to do work on Chattanooga Street is also good. Pretty much all of South Chatt. between West Main and Roper is in bad shape, especially the end being looked at. It needs pavement and (hopefully) a couple new red lights (McLemore intersection is terrible), and maybe even some sidewalk work.. By the time the study is done we'll be close to SPLOST project list time, would be great to see that entire section of road on the city's SPLOST list.


A small earthquake struck northwest of Dalton around 7:30 Tuesday night.


Around 5 Tuesday afternoon a man was shot in Chattooga County on Old Hwy. 27 just north of Trion. He was transported to Rome and passed away around 9. Officials identify him as John England III of Summerville.
The alleged shooter was picked up trying to hitchhike, but so far identifying him has been a problem. GBI has been called in to verify his ID. As of midday Wednesday he had not been formally charged, but authorities were pretty sure about his name.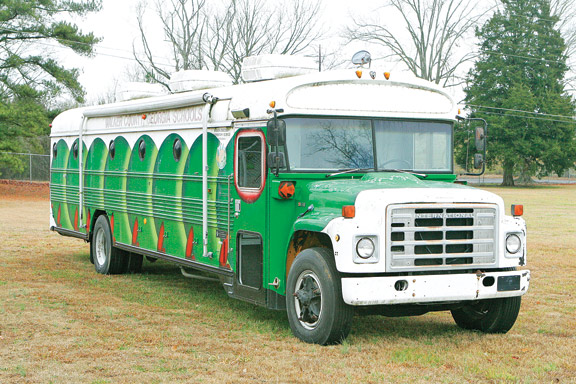 Walker Co Schools has given its Bug Mobile bus to the Creative Discovery Museum of Chattanooga in exchange for "family night" to be held later in the year at each of the district's nine elementary schools.


Next month Walker County Schools will be destroying Special Education records for students born 1985-1988. If you're included in these records and might need them in the future for any reason, contact the school system before they go in the shredder.


A small protest against the proposed $1 billion GA Dome replacement, held during yesterday's Falcons playoff game: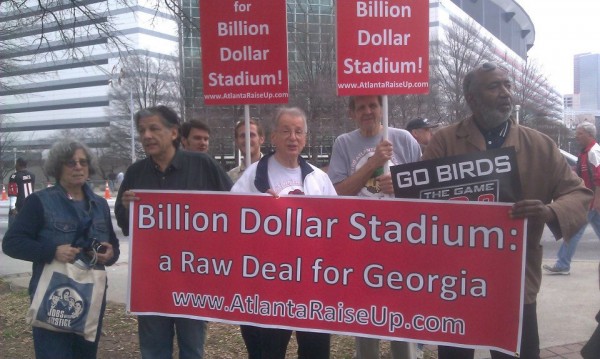 Georgia "Lifeline phone" customers will soon be paying $5 a month to the state for their "free" cell service. This is an attempt to cut back on program abuse, but no word yet on where the monthly fee will actually go.


State Board of Education voted yesterday on nominees for a restarted Charter Schools Commission. The people on that committee will decide which charter schools to allow at the state level.

For today's links and any breaking news, follow the Underground on Facebook or Twitter.