2013
01.14
Georgia General Assembly will begin its 2013 session in Atlanta at 10:00. Hopefully, prayerfully, they'll make wise decisions that better the state. Or, at the least, don't make things much worse.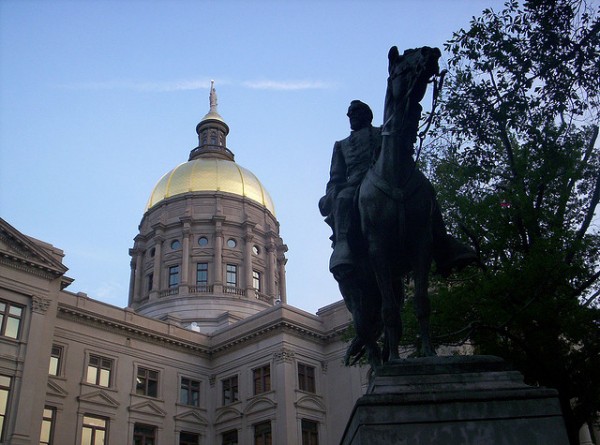 One of the first things that could come up is a rule (procedural rule for the State Senate, not a law) capping legislator gifts at $100 or less per item. The people showed a strong desire for this back in November but GA Senators might not be so willing to let go of their free perks.
Hopefully the rule will be put into place, and won't be the only issue of ethics the legislature fixes before the session ends in April.
The whole legislature is also expected to make changes to sentencing laws revised just last year and address other issues related to criminal justice, criminal records, and corrections.
It's not on their radar (yet) but we'd also like to see some work done to end or add accountability to sole commissioner county government, state-wide. That's something the local delegation should be reminded of and pushed by voters to begin investigating.
Today's also the day Jeff Mullis will formally get his powerful new committee assignment and new office.


Commissioner Heiskell favors changing the Hutcheson board to give Catoosa County an additional member, taking one away from Dade. That would bring the counties back in line with population figures (plus Dade doesn't contribute much to HMC financially). This is one issue where Bebe's right, but so far Dade has refused to cooperate.
Walker and Catoosa continually invest more into the hospital and back it financially, while Dade seems to do less and less each year. They admit most of their residents don't use the hospital, and as noted a few days ago, they only want it to drop off indigent prisoners who get sick in the county jail. Tri-County should become Bi-County and let Catoosa and Walker hash out how to run it in the future.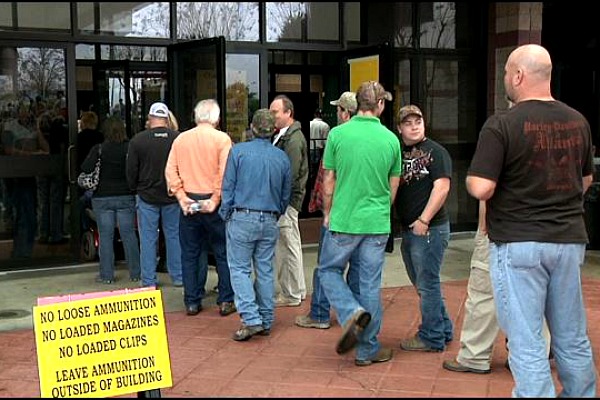 Some attendees at Eastman Gun Show in Dalton waited more than 90 minutes Saturday to get inside NWGA Trade Center where the show was held. The Eastman show is held in this area twice a year, but this year's seemingly record crowds were prompted by fears/expectations of tightened gun control laws at the federal level.
Unlike purchases at a traditional sporting goods store or gun shop, many firearm purchases made at gun shows do not involve a background check.


The Atlanta Falcons won a division playoff against Seattle on Sunday, 28-30, despite their best efforts to lose it. The team will face San Francisco 3 PM next Sunday in Atlanta for NFC Championship game. Best season, so far, since 2004.
Figures the team would do well only a few days before the state legislature votes on the final legal step towards replacing the GA Dome. This will be a topic of conversation today under the Gold Dome and gives proponents of a new stadium a lot of momentum.
One of the arguments for building the current field was they'd never win playing in a converted baseball stadium. Now the argument (in some circles) is they're playing so well they should get a new field.
For now, appreciate the Falcons' achievement and save the stadium debate for tomorrow.


In other sports victory news:
WQCH Radio, 01/12/13: "BOTH LAFAYETTE HIGH BASKETBALL TEAMS SWEPT RIDGELAND ON THE HOME COURT FRIDAY NIGHT. IT WAS THE FIRST REGION VICTORY FOR BOTH THE LHS BOYS AND GIRLS TEAMS.
"IN THE BOYS CONTEST, IT WAS CLOSE, A 57 TO 56 WIN FOR THE RAMBLERS. THEY'RE 8 AND 8 ON THE SEASON. IN THE GIRLS GAME, THE LADY RAMBLERS WON 42 TO 27, PLACING THEM AT 10 AND 8 ON THE SEASON."


Another burglary stopped by a well-armed homeowner (and his father-in-law) – this time in East Ridge TN, just a few minutes past the state line.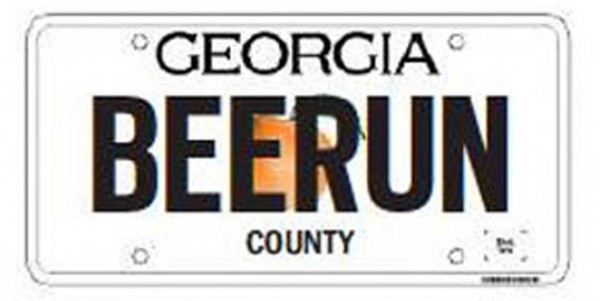 Ever tried to buy a vanity tag in Georgia? Here's a database of 10,000+ rejected GA vanity plate requests. Some don't make sense, some make sense if you read them long enough, and some are immediately obvious why they were rejected.
Site is considered NSFW, have to click a disclaimer to view the list.


Dade County's new sheriff has started having officers patrol sections of I-24 his predecessor ignored; as a result they've already confiscated $30,000 in drug money.


WQCH Radio, 01/11/13: "LAFAYETTE'S CARE MISSION FINISHED ANOTHER SUCCESSFUL YEAR OF SERVING FAMILIES WITH FOOD AND CLOTHING FROM THEIR LOCATION AT 105 NORTH CHATTANOOGA STREET.
"CO-DIRECTORS DION AND KENDRA PHILLIPS SAID THAT THE MISSION ASSISTED 6,200 HOUSEHOLDS, AND THAT EQUATES TO AROUND 16-THOUSAND INDIVIDUALS SERVED DURING 2012. THE TOTAL FOOD DISTRIBUTION AMOUNTS TO AROUND 250-TONS EACH YEAR.
"THE MISSION IS PART OF THE 'FEED ACROSS AMERICA' PROGRAM, AND ACCORDING TO THEM, CARE MISSION DISTRIBUTES MORE FOOD THAN ANY OTHER PROGRAM IN NORTHWEST GEORGIA. BECAUSE OF THAT ARRANGEMENT THE CARE MISSION IS ABLE TO BUY UP TO $10 WORTH OF FOOD FOR EVERY DOLLAR THEY SPEND. DONATIONS ARE ACCEPTED IN THE FORM OF CLOTHING AND HOUSEWARES FOR THE THRIFT STORE, NON-PERISHABLE FOOD, AND CASH CONTRIBUTIONS."
The Care Mission is probably the most worthy charity in Walker County. They help a lot of people both with the food distribution and with low prices on items in the store, and the people running it obviously aren't there to get rich.
As said before, if you appreciate what's done here with LU, you can "pay" Underground contributors back by giving back to the community. The Care Mission is a good place to do that.


A little glimpse of the past. February 1989, when Linwood was still its own city with elected officials and could scrape together enough money to buy a newspaper ad.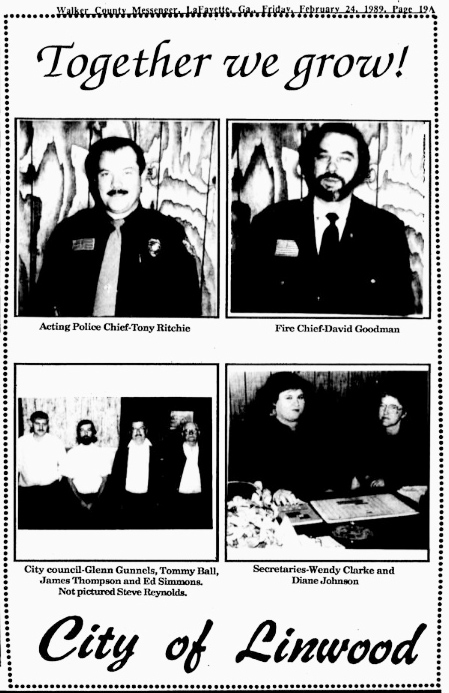 The City of Linwood was finally dissolved by the state in September 1991 and was annexed by LaFayette in 1993.


A GA man formerly associated with Fellowship of Christian Athletes pled guilty in Texas to mail fraud charges associated with an investment scam targeting elderly Christians. He cleared nearly $16 million from his victims.


According to a new study, Georgia's forest-related businesses made $15 billion in 2011 while employing over 46,000 people. Indirect economic impact of the same industry exceeds $25 billion state-wide.
That doesn't include the impact of people visiting woodlands in the state for recreational purposes.
Thanks for the jobs, tree.

For today's links and any breaking news, follow the Underground on Facebook or Twitter.