2013
01.12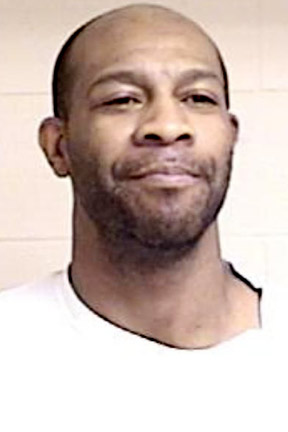 LPD arrested 40-year-old Christopher Thornton, a LaFayette native with a Chattanooga address, after he dragged a state forest ranger across a parking lot with his car.
According to reports, Thornton pulled into the West LaFayette Kangaroo station around 2:30 Thursday afternoon with music blaring. After he began cursing, DNR wildlife officer Tim Gilbreath approached Thornton, asking him to cool the music and language. Thornton challenged Gilbreath's authority, at which point the officer asked Thornton for ID. Thornton then grabbed Gilbreath's arm and started driving away.
After getting free, Gilbreath attempted to follow Thornton in his own vehicle but lost the man on West Main. Thornton was picked up a short time later on Webb Wheeler Rd. and now faces five charges – only one of which stems from the original issue of loud music.



Wednesday morning thieves broke into cars, stole personal property (including guns), and even stole a few vehicles, in the Foster Mill Drive area south of town. Many of the cars were unlocked and the ones stolen had their keys left inside.
WQCH Radio, 01/10/13: "A TRUCK AND A 4-WHEELER WERE STOLEN, AND SEVERAL THEFTS FROM VEHICLES WERE REPORTED IN A LAFAYETTE AREA CRIME-SPREE BETWEEN MIDNIGHT AND 5 AM WEDNESDAY.
"THE TRUCK WAS TAKEN FROM THE RESIDENCE OF RANDALL AND BETH CAGLE ON FOSTER MILL DRIVE, BUT IT WAS RECOVERED, UNDAMAGED ON CHAMBERLAIN ROAD – ACCORDING TO SHERIFF STEVE WILSON. THE CAGLES' USED CAR LOT WAS STRUCK BY CAR THIEVES LAST YEAR BUT THERE APPEARS TO BE NO CONNECTION, WILSON SAID.
"TWO FIRE ARMS AND OTHER VALUABLES WERE TAKEN FROM THE UNLOCKED CARS, ONE AT FIELDSTONE FARMS NORTH OF LAFAYETTE THE OTHER TWO, SOUTH OF TOWN. ALL HAVE BEEN CONNECTED, THE SHERIFF SAID, DUE TO EVIDENCE FOUND. AN OPEN GARAGE WAS ALSO ENTERED AND ITEMS TAKEN AT A FOSTER MILL DRIVE RESIDENCE. THE 4-WHEELER WAS RECOVERED ON BROOMTOWN ROAD.
.. "A REWARD HAS BEEN OFFERED FOR INFORMATION LEADING TO AN ARREST. ANONYMOUS TIPS CAN BE LEFT AT THE WEBSITE "WALKER S O (DOT) COM" OR TO BE ELIGIBLE FOR THE REWARD, TALK TO DETECTIVES AT 706 638 1909."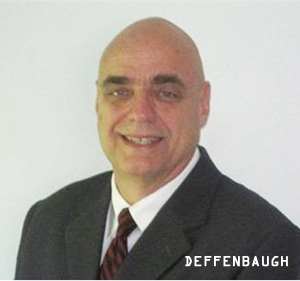 Newly elected State Rep. Jon Deffenbaugh, representing Dade and western Walker, will be sworn in next week when the legislative session begins. He continues not to take real positions on anything substantial, just like he did during the election.
He's pro-jobs and pro-balanced budget and everything else he'll get back to you on.
LU will be keeping a close eye on Deffenbaugh's votes in Atlanta. Twice-weekly legislative updates begin next week.


WQCH Radio, 01/11/13: "DADE COUNTY GOVERNMENT HAS VOTED-DOWN THE LATEST PROPOSAL TO CHANGE THE MAKEUP OF ERLANGER AT HUTCHESON'S BOARD OF DIRECTORS. THAT PROPOSAL WOULD HAVE GIVEN CATOOSA COUNTY ANOTHER BOARD MEMBER, WHILE DADE WOULD HAVE LOST ONE. THE SPLIT PROPOSED WAS 4 MEMBERS FOR WALKER AND 4 FOR CATOOSA WITH JUST ONE MEMBER TO REPRESENT DADE.
"DADE STILL USES HUTCHESON FOR INDIGENT CARE, MOSTLY FOR ITS PRISON POPULATION. BUT BEING SEPARATED FROM THE HOSPITAL BY LOOKOUT MOUNTAIN, MOST OF DADE'S PEOPLE NOW CHOOSE CHATTANOOGA HOSPITALS FOR THEIR CARE.
"WHEN THE MANAGEMENT DEAL WITH ERLANGER WAS APPROVED, BOTH WALKER AND CATOOSA COUNTIES GUARANTEED PORTIONS OF THE HOSPITAL'S DEBT WHILE DADE ELECTED NOT TO DO SO. CATOOSA COUNTY RECENTLY OFFERED ANOTHER 25-MILLION DOLLARS IN LOAN GUARANTEES, BUT THEY WANT THAT ADDITIONAL BOARD MEMBER BEFORE THEY'LL COMMIT."
Translation: Dade doesn't want to contribute more to the hospital, but they want to keep a role in saying how it's run so they can continue dumping prisoners off at the ER when they get sick in custody.


Thursday's 3 PM Walker Commissioner meeting was apparently a short one. Heiskell discussed a proposal to back more Hutcheson debt with a new bond issue but didn't agree to it because Dade County already rejected the deal, as noted above.
She also appointed Bill Rhyne Jr. to temporarily replace Pat Clements as County Solicitor while Clements recovers from surgery, and named Katherine Markham to some kind of planning board.
The machinations of local government continue to be less than exciting, but it is what it is. No word yet on how many actually came to the meeting at 3 instead of 10, but it looks like attendance was down since some of the people who usually come to morning meetings had to work.


State law prevents GA legislators from raising campaign funds while the General Assembly meets. To get in donations before the session starts Monday, many state leaders held last-minute fundraisers this week.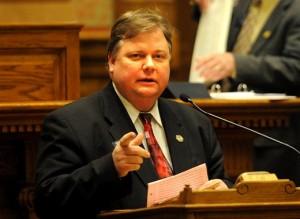 Jeff Mullis and John Deffenbaugh both had fundraiser dinners Thursday night in Atlanta. Next week through mid-April, the people who came to those events last night will be restricted only to "gifts" like dinner, booze, sports tickets, and free trips which have no legal restrictions in the Peach State.
Which would you rather have, a once-per-quarter gift capped at a thousand or so bucks, or someone to buy you a vacation, pay for an apartment where you can stay, buy your groceries, and take you out for steak and liquor four nights a week?
It's no wonder the local delegation doesn't listen to us.


"Clearly, Georgia needs a dumbass tax. But since 'tax' is an unacceptable word, we need a 'educational dumbass user fee,' levied on any idiot who can't get out of high school. .. Pay an educational dumbass user fee for dropping out of high school, and think of it as preparation for all the money you won't earn as an adult."


Rossville business owner Carey Brown, who set up a foundation he claimed would give $1 billion to charity, is being investigated for illegally funneling a million dollars in campaign contributions to a PAC. He's also been investigated in Tennessee for breaking laws about payday lending and title loans.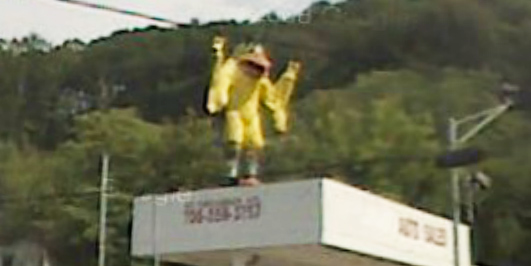 Brown owns the title place next to LaFayette Walmart, is/was on the board of directors at Sage Center, and used to own Happy Motors in Rossville with the scary screaming chicken TV commercials. At one time he owned most of the property behind Walmart on the hill, and still owns lots there and in Noble near Arnold Road.
He charges poor people insanely high interest on payday and title loans, and says it's OK because he gives most of his income to charities and churches. But many of the groups he's associated with are just fronts for other things.
Regardless of his end goal, he still has to follow the law. Mr. Brown seems like a very "ends justify the means" guy – especially when the means benefit him personally.


GM, which closed its Georgia plant in 2008, is coming back to the Peach State with a $26-million research center planned for Roswell. The new facility is expected to hire 1,000 "highly skilled" workers.
Good news for Georgia. Unfortunately Roswell = not Walker County.


GA Rep. Paul Battles of Cartersville proposes state law change to allow school districts to arm certain school personnel. Schools wouldn't be forced to give anyone a gun or even allow guns at school, but districts would be free to make that decision on their own.
No clue how this would work with the state's Gun Free Schools and no-tolerance laws.


New trailer released this week for the Jackie Robinson bio movie "42" shot partially in Chattanooga. Movie will open in April, seems like forever since they shot it.


Last Friday after a burglar broke down multiple doors chasing a Walton County mom and her children, the woman shot him five times in the face and neck. She was on the phone with her husband the entire time, and he was on another line with 911. The man survived (so far), as did the mom and kids.
Why did she shoot him five times? The general rule is if he keeps coming you keep shooting. It's not like she shot him when he rang the doorbell, he had every opportunity to give up and gave her no choice.
The suspect was released from prison back in August.
Channel 2 said Monday he was on a ventilator in a hospital so she didn't just shoot his earlobes off. Report also says he might have tried someone else's home before he settled on the one where he was shot.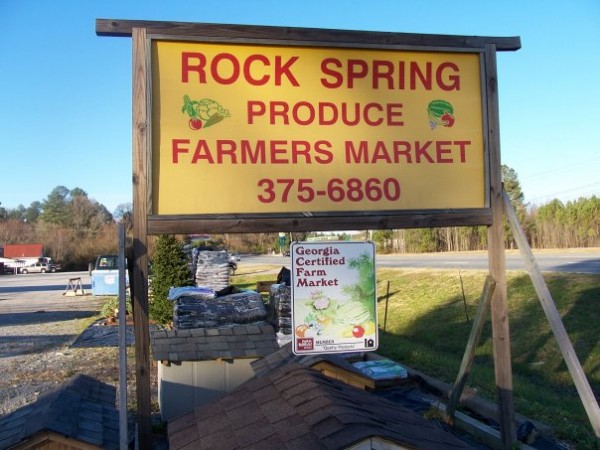 Ever been to Rock Spring Produce?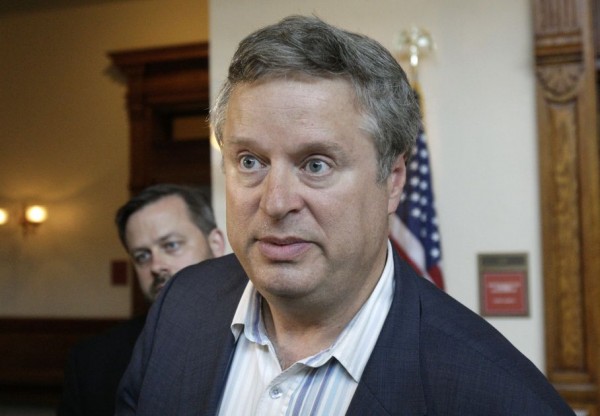 State Senator Don Balfour of Snellville has lawyered up as the GBI finishes probing reimbursement claims he made for expenses he didn't incur. His ethical lapses are one reason why he's losing the position of Senate Rules Committee Chair, the new job being given to "our" Senator Jeff Mullis next week.
Georgia Attorney General Sam Olens has the GBI file and now has to decide if he'll prosecute Balfour or just let the whole thing go.

For today's links and any breaking news, follow the Underground on Facebook or Twitter.