2013
01.10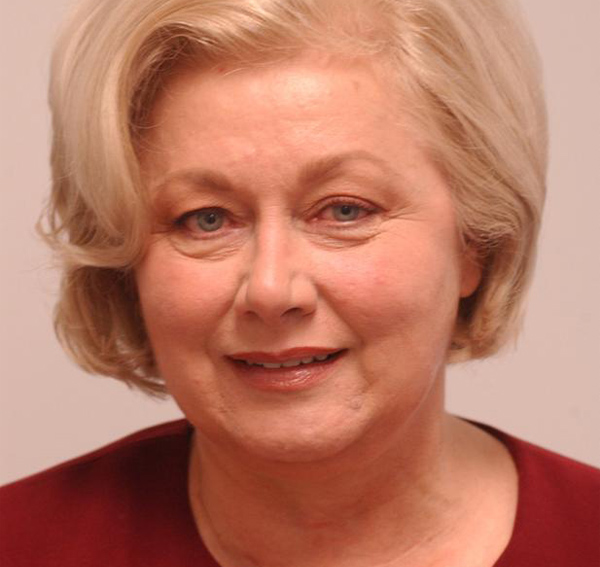 Commissioner Heiskell tells reporters this year's election was her hardest, mostly because of LU, but the election was easier than fixing what's broken at Hutcheson.
"A veteran of politics, Heiskell said that race was waged differently than any she had previously experienced. 'It was an Internet election, something I'd not dealt with,' she said. 'Anonymous online voices making accusations and statements; it was unnerving.'"
In other words, someone actually called her out. That never happened before and she nearly crashed and burned trying to figure out how to stop it.
Walker County has for a generation been a safehaven for ethically challenged politicians and anybody with a crooked business plan, because there's been no public scrutiny. Nobody has ever challenged or questioned these people before in a serious way. Now they don't know what to do when it happens.
"Archer Plant is in the process of plumbing in water and natural gas lines to operate a water bottling plant and aquaponics operation. It could become the largest market for fresh fish and seafood east of the Mississippi' [Heiskell said]."
Remember, when that company (which she didn't name) was first announced in a county-prouced press release, they were just a water bottler and would begin operating in July. Now it's January, they're not operational, and it's a fish business with water bottling on the side.
Someone should ask her if she knows what they're going to feed those fish.


Two survivors of Friday's crash in Noble have been identified as Bob and Peggy Moore of Rome. They've both been at Erlanger since the accident. Bob is listed in "critical condition" in ICU, Peggy moved out of ICU today and is considered "stable."
Previous reports said they received "non-life threatening injuties" but five days in ICU is pretty serious. Hopefully they'll be OK.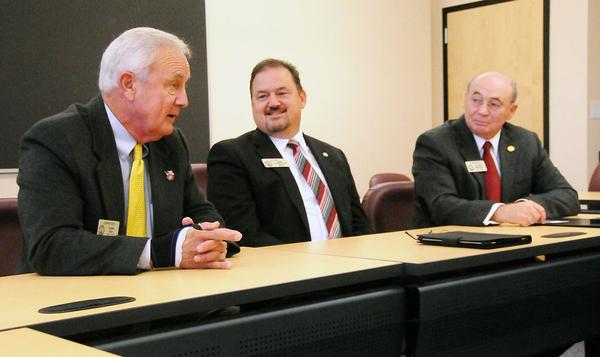 Profile of State Representative Jay Neal. Neal says his focus this year will be on the state budget and criminal justice/juvenile justice reform.
Article finally admits Neal is from Chickamauga even though his campaign uses a LaFayette address (he moved after the 2010 vote), but his Chickamauga address is technically right inside Catoosa County. When the General Assembly meets next week, there will be no Representatives living in Walker County for the first time in county history.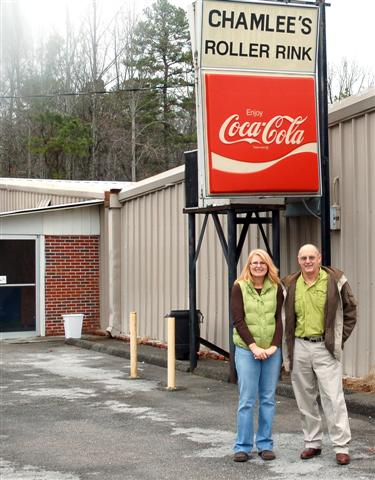 Chamlee's Roller Rink in Trion, which closed last summer after 50+ years in business, has been purchased by a new family that plans to remodel the building and reopen in a few months.
Hopefully when they're done it'll be a lot like Chamlee's used to be, and not very much like Skate n Play.


Police departments around Atlanta are reportedly having trouble obtaining ammo for training and duty. The bullet shortage is apparently due to people buying all they can before rumored new laws ban or limit gun/ammo purchases.


Attempting to save money by cutting administrative costs, the University System of Georgia has formally merged eight state colleges into four – similar to what the Technical College System did with GNTC.
Students have more opportunities within the same school, but most of the merged colleges lose their community names in favor of generic geography monikers.


Tonight at 10, A&E will air an episode of "Beyond Scared Straight" filmed in Floyd County. A second episode shot there will air at a later date.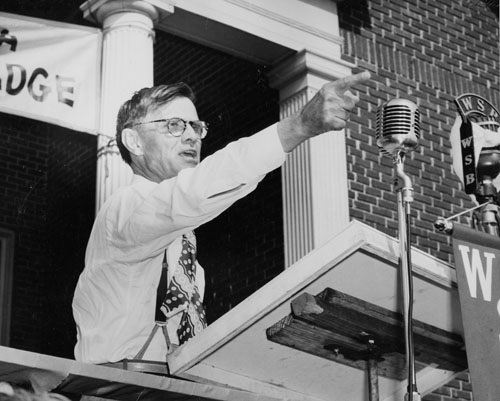 Eighty years ago today, notorious segregationist Eugene Talmadge was first sworn in as Georgia governor. He was eventually elected governor four non-concurrent times (back when GA governor terms were only two years long) but died before the fourth term began.
A highlight of his time in office was getting UGA temporarily decertified as a legitimate university because he refused to integrate the state college system.
Talmadge is most famous for telling voters "Sure I stole, but I stole for you!" – thus setting the example for generations of Georgia politicians who have followed him in the decades since.


One piece of legislation coming before the General Assembly this year would call for Georgia to set up its own currency based on silver. Not gonna happen, but good try anyway..

For today's links and any breaking news, follow the Underground on Facebook or Twitter.