2013
01.21
During last Monday's city council meeting, LaFayette's insurance advisor suggested the city stop providing health insurance to employee spouses who have insurance through their own employers. According to him, 52 insured spouses cost the city more than the employees themselves do.
WQCH Radio, 01/16/13: "[LaFayette City] COUNCIL ALSO GOT AN UPDATE ON THE PERFORMANCE OF THE CITY'S NEW EMPLOYEE HEALTH INSURANCE PROGRAM, FROM MICHAEL JACKSON OF GLEN DAVIS AND ASSOCIATES.
"HE GAVE A GLOWING REPORT ON THE CITY'S HEALTH PROGRAM, BUT ALSO GAVE THE COUNCIL THREE LONG-TERM SUGGESTIONS TO CONSIDER:
"1) DENY FAMILY COVERAGE TO AN EMPLOYEE'S SPOUSE, IF THAT PERSON IS ELIGIBLE FOR HEALTH COVERAGE THROUGH THEIR OWN EMPLOYER. THERE ARE CURRENTLY 52 SPOUSES ON THE CITY'S INSURANCE, AND JACKSON SAID THE SPOUSES ARE COSTING THE PLAN MORE MONEY THAN THE EMPLOYEES.
2) CONSIDER REQUIRING EMPLOYEES TO PAY THE DIFFERENCE IF THEY CHOOSE A NAME-BRAND DRUG, WHEN A GENERIC IS AVAILABLE.
3) HE SUGGESTED THE CITY START A 'WELLNESS PROGRAM' AS AN INCENTIVE TO PROMOTE 'HEALTHY HABITS' AND CUT CLAIMS.
"NO ACTION WAS TAKEN BY THE COUNCIL. JACKSON SUGGESTED THAT HIS PROPOSALS BE CONSIDERED FOR THE INSURANCE PLAN, STARTING NEXT YEAR."
Note that LU was complaining three years ago about city health insurance being extended to councilors who had good jobs with insurance elsewhere. LU also called the city out for requiring employees to only use "non-chain" pharmacies (one of which belongs to the mayor) instead of occasionally cheaper options like Walmart or CVS. Not sure if they changed that or not.
Remember when the mayor threatened to "come after" the Chattanooga Times Free Press when one of their reporters asked him about the local pharmacy requirement brought up here? Fun times in the Queen City.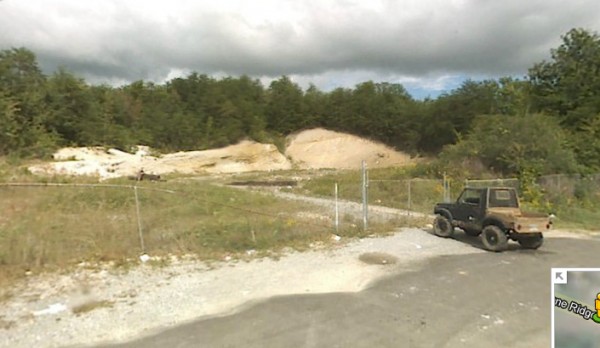 Some folks were disappointed over the weekend when they headed out to the shooting range on Shinbone Ridge Rd only to find a brand new fence and signage warning against trespassers. They've been asking why the city decided to close the site after years and years of it being open to the public.
Turns out it never was city property, this site is private land belonging to the Gi—-t family. A family member says the 70-acre tract of land is in the process of being sold, and new owners fenced off the old churt pit over concerns about legal liability.
Looks like the closest public shooting range is in Villanow at Cherokee National Forest. That one is open six days a week and charge $5 to park unless you have an annual permit.
This closure could be an opportunity for someone else closer to town with some large property to open up a range and charge two or three bucks a head.. Or petition DNR to open one at Crockford-Pigeon Mountain, maybe the old Vulcan mine site..?


Way back in September 2011, Christi Morgan and her husband Roger, pastor of North LaFayette Baptist Church, were charged with embezzling funds from an elderly relative – but the DA's office still hasn't gotten their case to court. A related case in Hamilton County is close to trial.
Thanks DA Franklin!


LaFayette City Council held a special "strategic planning session" Saturday morning at the golf course. Presumably inside the clubhouse, not on the course, but this IS LaFayette so who knows..
People have always said council votes are decided between meetings on the golf course, looks like this time that's actually true.
No word yet on what, if anything, was discussed or decided.


More casualties from last week's flooding:
Photo on the left is a tree down on Park Street. The right-hand photo is a creek off Straight Gut Rd. exceeding its banks. (Click to enlarge.)

After a hard, long five days of being sworn in and picking committee assignments, the state legislature is taking this week off. However, several committees will meet during the week to work on a budget for 2014.


Getting to be that time of year again: City rec. league baseball and softball registration is due in less than a month.
"Register now for baseball or softball for Spring 2013. The deadline is February 16, 2013. You can now register online by clicking on the link below. You must first register an account as the Parent/Guardian and then you will add each child as a participant. After those steps are complete, you will see under each participant the programs and divisions that they are eligible for. An adult can also volunteer to coach a team as a head or assistant coach. You can also choose the payment plan and pay only the deposit amount and have the balance delayed until March 1, 2013. If you have any questions, please call the main office at 706-639-1590."


Congratulations to Los Guerrero's Mexican Restaurant on two years of serving customers in LaFayette.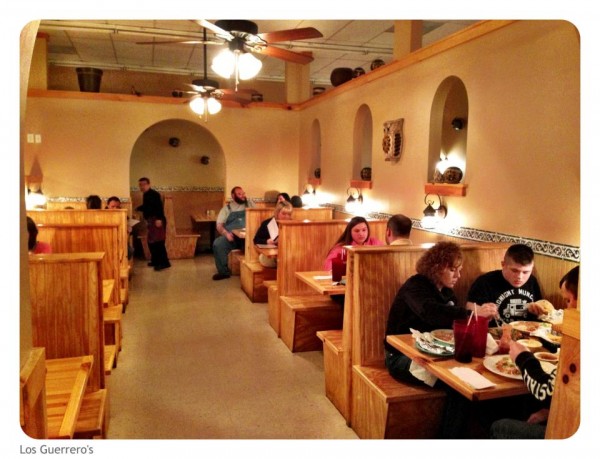 (LU was not paid, pressured, compensated, or even asked to post this. Just a shout out for a deserving local business that takes care of customers AND employees.)


Last week LU linked to a database of rejected vanity license plate requests. The list seemed a bit arbitrary; turns out it pretty much IS arbitrary: "Georgia bans some vanity license plates on a whim"


?152 years ago Saturday, Georgia formally voted to secede from the Union.
Today this event is the foundation of Chickamauga's economy.
Dade County seceded from Georgia and the entire country a year earlier, 1860. It wasn't ever considered legally binding, but they didn't formally rejoin the USA until 1945, 85 years later.


If you've got $1.6 million laying around, here's a pretty sweet lake front house on 266 acres right off Wheeler Rd. in Noble. Seems a little pricey for LaFayette but it certainly looks pretty.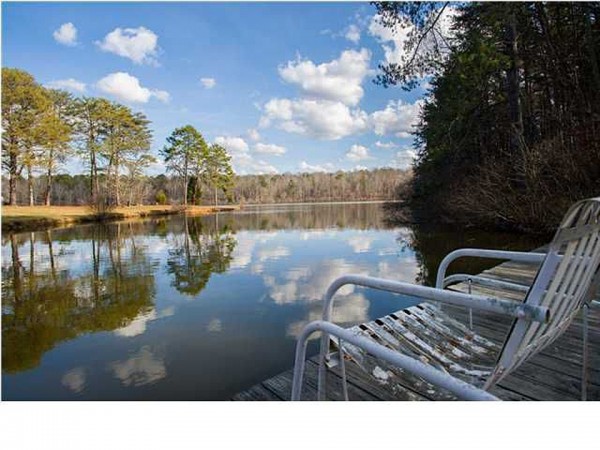 Right now this is the highest priced home for sale in the LaFayette area. What do you think?

For today's links and any breaking news, follow the Underground on Facebook or Twitter.