2013
01.23
Walker Sheriff's Office is asking for help identifying the people in this video. They're depicted stealing a generator from someone's home in the Fort O./Rossville area last Friday afternoon.
Video is nearly 8 minutes long, at least five of those minutes are the truck backing up and pulling forward. The actual theft and near-mooning took less than a minute.
"If you have any information, please contact Det. Sgt. Jeff Herpst at 706-638-1909 ext. 263"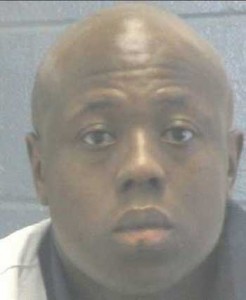 An inmate killed at Hays last Friday has been Id'd as 30-year-old Nathaniel Reynolds. Reynolds was serving a life sentence for killing someone during a Fulton County robbery in 1999.
A source at Hays describes him as a gang member with a habit of attacking officers and fellow inmates inside the prison. Another source said Reynolds had recently stabbed, but not killed, one of the men who killed him last week.
S'Ville news says his killers have also been identified: "Reynolds was attacked by 36-year-old Gonzales Richardo and Leonardo Ramos Rodriques, according to warrants."
Rodriques was doing a ten year sentence for manslaughter in 2008 and is apparently an illegal alien. Gonzales was serving thirty years for cocaine trafficking. The two now also face charges of murder and aggravated assault against the late Mr. Reynolds.


Saturday the LaFayette council held a "strategic planning session" at the golf course from 8:30 to 3:30. Presumably inside the clubhouse, not on the course, but this IS LaFayette so who knows..
People have always said council votes are decided between meetings on the golf course, looks like this time it's true. No word yet on what the meeting was actually about.


More about inappropriate spending by the now-former Sheriff of Dade County. Dade commissioners suspect Sheriff Cannon spent the money in an attempt to screw up his replacement's budget; they lowered card limits to prevent similar abuses in the future.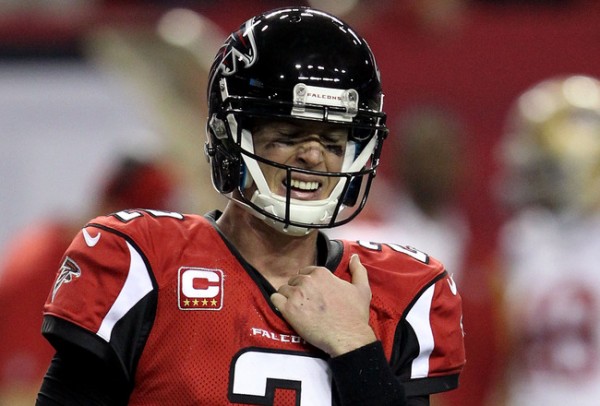 The Falcons' defeat on Sunday is nothing new to Atlanta (and Georgia) sports fans; in the 47 years ATL has had professional sports, only one team has ever captured a single national championship.
"The usual profile of an Atlanta pro-sports team is one good enough to make the playoffs but not to get very far. No wonder the city's fans have the reputation of not turning up for first-round matchups: They have experience being disappointed."


After his first week in Atlanta, new State Rep. John Deffenbaugh reflects on his desire to be a team player, how friendly all the other legislators are to him, and how he's reminding everybody he meets that Dade County was left off the Georgia quarter.
As noted here before the election, if you like things exactly as they are, with no boat rocking or disruption of the status quo, you're gonna love John Deffenbaugh. The man is a blank slate, whatever ends up written on him will be written there by Jeff Mullis and (to a degree) Jay Neal.


WQCH Radio, 01/21/13: "RINGGOLD ATTORNEY MCCRACKEN KEN POSTON HAS BEEN ELECTED TO THE GOVERNING BOARD OF 'COMMON CAUSE GEORGIA' A STATE-WIDE NON-PROFIT, NON-PARTISAN CITIZENS' LOBBY ORGANIZATION.
"POSTON, A FORMER STATE LEGISLATOR, AUTHORED THE 'ETHICS IN GOVERNMENT ACT OF 1992' FOR WHICH COMMON CAUSE GAVE HIM AN AWARD. POSTON SAID 'I AM HONORED TO JOIN THE BOARD OF THIS VERY ACTIVE AND IMPORTANT ORGANIZATION WHICH IS OFTEN THE LONE VOICE CALLING FOR ETHICAL, OPEN AND TRANSPARENT GOVERNMENT'.
"COMMON CAUSE SEEKS TO MAKE PUBLIC OFFICIALS AND INSTITUTIONS ACCOUNTABLE AND RESPONSIVE TO CITIZENS. THE ORGANIZATION HAS MORE THAN 3-THOUSAND MEMBERS IN GEORGIA."
Poston is most famous locally for his role as defense attorney for the Marsh family.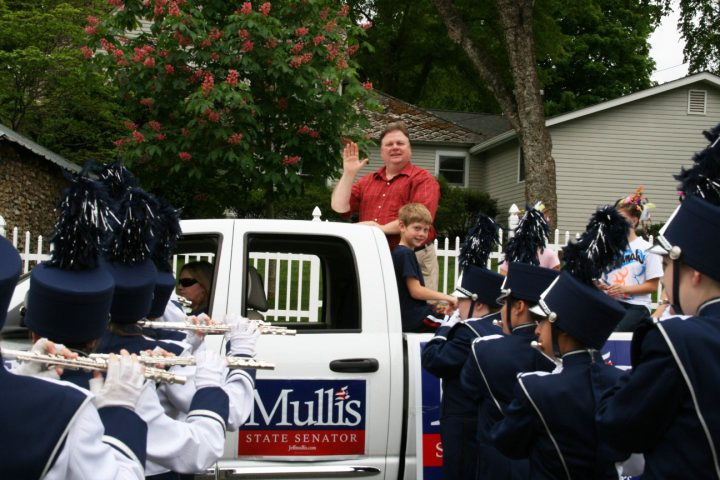 Jeff Mullis, freshly promoted to Senate Rules Committee chair, says the new position will let him help Northwest Georgia more than ever – but how he doesn't say. Bebe Heiskell says his position with NWGAJDA, being paid with local tax revenue to do nothing, won't change a bit.
As one wise commenter said, helping nothing times two is still nothing.


The Falcons' season is over, but the debate over a new stadium in Atlanta continues. Gov. Deal concedes to public pressure (somewhat) by asking the team to contribute more towards the proposed new dome.


Summerville is holding a special election on March 19th to determine if city restaurants can serve mixed drinks. Not beer and wine, but beverages made with hard liquor.
They still won't get a Logan's or an Applebees because they don't have enough traffic or population, but they might get a smaller chain to come in… Even if it doesn't bring in new businesses, people will have an opportunity to enjoy an adult beverage with a meal, which (for some) makes for a better place to live.
Summerville has come a long way.. They elected a black mayor a few years ago (which is good not because he's black, but because he's qualified and they didn't reject him due to him also being black) and now they're looking at allowing hard alcohol in restaurants.
When you hit rock bottom some old things that don't work go away. LaFayette hasn't fallen far enough yet to start tossing out unnecessary traditions and biases as Summerville has begun to do.


During his State of the State speech last week, Governor Deal said ethics reform shouldn't just be for state leaders, but all county and city officials as well. That would be great, since dysfunction at the state level begins with dysfunction at home – but Deal offered no details on what specific reforms he'd like to implement.
He likely has no real intention to do any of this, but the idea is sound.


WQCH Radio, 01/22/13: "ALMOST EVERY KITCHEN GOT AN 'A' IN LAST WEEK'S INSPECTIONS BY WALKER COUNTY ENVIRONMENTAL HEALTH. WEE CARE AT LAFAYETTE FIRST BAPTIST HAD THE HIGH SCORE, A 96. OTHER 'A's' WENT TO KRYSTAL AND SUBWAY AT WALMART AND ROPER, IN LAFAYETTE."
All health inspections for Walker County are available online here.

For today's links and any breaking news, follow the Underground on Facebook or Twitter.