2010
06.24
Nestled in the heart of LaFayette, within a few minutes' drive from every part of the city and no more than thirty minutes away from every Walker County home, lies a recreational facility with vast potential. Vast potential, yet unrealized, completely ignored by those with the power to make that potential into a reality.
That facility isn't the golf course or a softball field, it's a football field. Specifically, Patton Stadium on First St. behind the old LaFayette High School, original home of the Ramblers.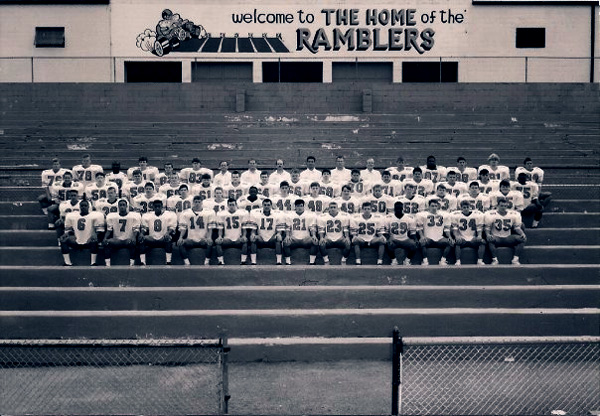 Old LaFayette High School closed in the middle of the 1997-1998 school year. The building later served as a temporary home for North LaFayette Elementary students while their school was being rebuilt, and eventually settled into its current role as LaFayette Middle School's Sixth Grade Academy.
Behind the school, Patton Stadium saw its last Ramblers game played on November 12 1997; a 27-0 loss to the Cedartown Bulldogs. A few months later the field, stadium, band room, and fieldhouse were transferred from Walker County Schools to the City of LaFayette. The two-story cinderblock fieldhouse became an office for the utilities department, while the field and stadium were absorbed into LaFayette Parks & Recreation. Two years later the rec facility was renamed after the late Ross Abney, a prominent business owner and backer of local sports programs during a time when none existed.
Under city control, Ross Abney Complex was used for regularly scheduled step aerobics and line dancing classes, plus the occasional nonprofit benefit or church dinner. The field itself was rarely used for anything at all except a few city-league youth football and soccer games.
Those minor activities were well below what the site would be capable of hosting, but underuse is no crime compared to the outright neglect imposed on the complex by the city. Since LaFayette hung a new "Ross Abney Complex" sign during dedication in 2000, the facility's paint has faded, grass and trees have grown through every crack of brick or pavement, and the concrete risers of the stadium itself have begun to collapse and disintegrate.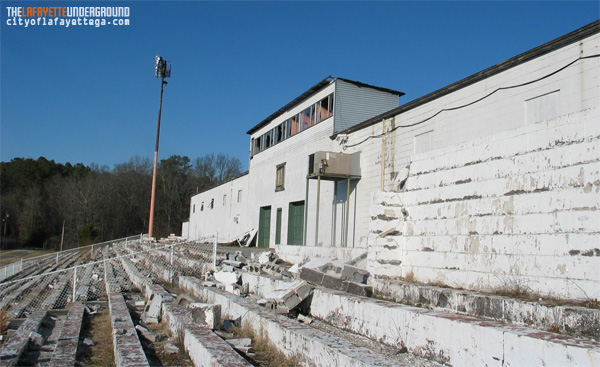 Broken Window Syndrome theorizes that unrepaired damage, litter, and other forms of neglect actually encourage petty crime and vandalism in urban neighborhoods. True to that theory, the city's willful neglect of Ross Abney Complex translated into permission for vandals to make their own mark on the facility. Neglected maintenance was followed by broken windows and graffiti, and in 2008 arsonists destroyed the old fieldhouse. Around that time the rec department invested in security cameras for the complex, but by then there was little left for the cameras to watch over.
In 2003, proponents for the county's SPLOST tax promised $75,000 to renovate the Abney complex and restore its bleachers. Voters passed the tax measure, but those funds never materialized – or at least never produced anything close to a "renovation" for the aging facility. LaFayette's $3.69 million share of SPLOST funds from 2008 also bypassed the football field, instead going to the golf course, redundant new softball fields, tacky Christmas light displays, and other minor projects deemed necessary by the city council.
A very small portion of the money spent constructing new recreational facilities would have brought the Abney complex back to the condition it was in when LaFayette High School moved in 1998, and a hundred thousand more could have made it into a world class facility. Instead of building new facilities that duplicate fields and buildings that already exist, the city should first repair and maintain the facilities it already has.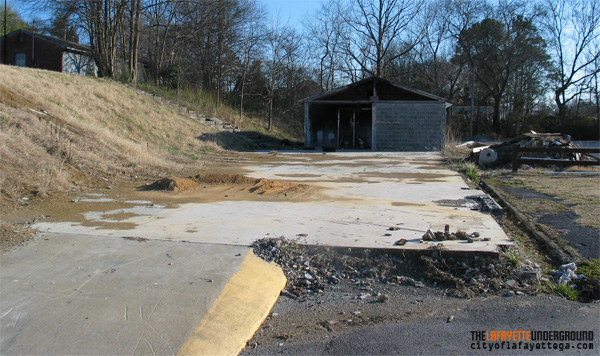 LaFayette Parks & Recreation has put all of its eggs in one basket, maintaining a single playground and open rec center most residents can only drive to. In contrast, modern cities establish many small recreational areas within walking distance of their residents' homes. Ross Abney Complex has the capacity to meet that need for LaFayette, being located a short distance from neighborhoods on Culberson Ave, First Street, Indiana Street, Park Street, and subdivisions that branch off from them. Many residents of those communities already visit the field regularly to use its quarter-mile running track or practice sports with their children; spending a few thousand dollars to clean the facility up and add a few new features there would go a long way to make LaFayette more family friendly.
LaFayette is not and never will be Dalton, but LaFayette could be more creative and copy a few ideas being implemented by Dalton's parks department. Dalton is building playgrounds, water play parks, and other amenities that cost little to set up or maintain but contribute much to the city's livability and workability, appealing to residents and businesses alike. Likewise, LaFayette could build a traditional children's playground where the fieldhouse once stood or across First St. where softball fields have been removed. Given enough motivation, the department might even find room for a water playground or inexpensive skate park within the complex.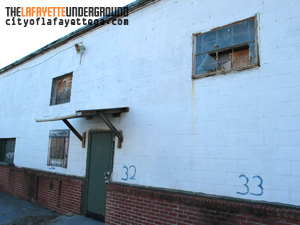 During its time as LHS' football stadium, the field hosted concerts and occasional outdoor performances, but in recent years there have been no events held at the old field. (And considering its current condition why would there be?) Replacing destroyed risers or just removing them to leave a grassy hill would make an inviting space to watch a concert, play, or church activity. Restoring the old press boxes and setting up a booth to control audio and new lighting would also make the field attractive for music acts or other performances, and temporary metal bleachers could always be put back on the visitors side of the field for big events.
Patton Field was good enough for Johnny Cash; his 1970 benefit concert in LaFayette drew in some 12,000 people, paying off the field's construction costs and funding improvements that stand to this day. LaFayette won't see those crowds again, but regular concerts and events with local or regional talent would provide entertainment for residents and guests alike while sending customers to downtown businesses. Reasonably priced tickets for some events and concession sales could also reimburse the city for its costs to maintain the facility.
In its current condition the field isn't an asset, it's a liability – a collapsing, vandal-attracting eyesore, a complete waste of space and of all the potential that lies within. LaFayette's city council needs to get off the fence and make a decision to tear down the Abney complex, or develop a vision and renovate it into a gem that can be enjoyed by both locals and visitors.