2011
10.10
On Monday September 26th, LaFayette's City Council held a special public meeting to handle urgent business. The meeting had originally been scheduled to set a 2012 budget before October, but also turned into a forum to address the "resignation" of City Manager Johnnie Arnold and announce the name of our next city manager – a man whose work history raises some serious concerns.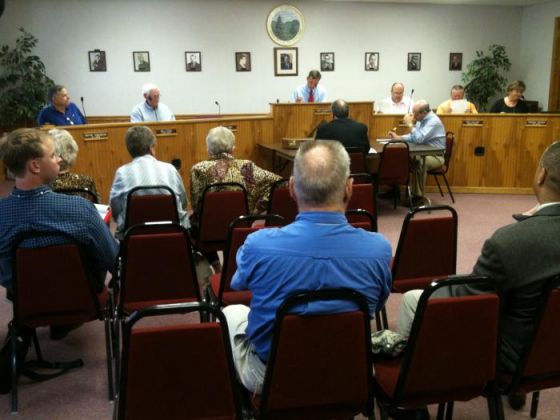 The meeting began with a presentation from Bill Bennett of Worksite RX, the city's health insurance manager. Due to the city's partial usage of a "self insurance" health plan and reliance on the Walker County clinic in Bebe Heiskell's office, overall employee insurance costs dropped 3% during fiscal 2011. Those savings mean the city's insurance budget for 2012 will be the same, a plan the council enthusiastically approved.
We concede that LaFayette has done a good job of keeping employee health insurance costs under control. Employees complain (to us and others) about their share of the payments, but everyone's insurance costs are up in the last few years and the city has managed to keep things fairly stable here. However, the city could save more money on health insurance by allowing plan participants (city employees and their families) to purchase drugs from any pharmacy instead of only the "non-chain" stores it currently limits them to.
While it's good to support local businesses, LaFayette's two "non-chain" pharmacies charge more for medication than their national counterparts and neither is open on weekends or after 6 PM. And one of them is owned by LaFayette's mayor, which might be the real reason for these restrictions. In future years the council should consider opening up employee insurance to any pharmacy within city limits, even hated Walmart and CVS.
With insurance approved for another year, City Council voted to adopt a fiscal 2012 budget of $21,329,000. Mayor Florence noted that the budget would likely have to be amended several times throughout the year as needed, due to the economy. LaFayette's elected leaders do tend to change the budget around throughout the year and actually approved another change to the previous year's expiring budget right before approving the budget for fiscal 2012. A budget that changes every month or two isn't a budget, it's a joke – just the city's way of complying with state law and trying to look like departments stay within their financial goals while doing whatever they want with our money.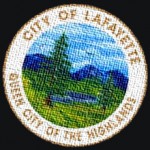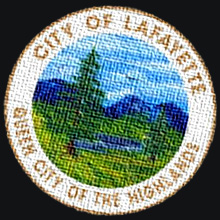 Council then announced the name of their final choice to become LaFayette's next City Manager (we'll get to that in a moment) and read a brief resignation letter from outgoing CM Johnnie Arnold who was scheduled to retire next March until he chose to drink his lunch in public. Council voted to allow the mayor to sign two-party checks with the City Clerk during absences of the City Manager, then went into executive session to discuss a personnel matter.
The executive session – a closed meeting permitted under state Sunshine laws where council and mayor can discuss personnel, litigation, or property – was suggested by outgoing councilman Eric Tallent. Mayor Florence challenged Tallent's request but conceded to the meeting, which lasted nearly forty minutes. After the session Councilman Tallent made a motion for the city to create a new administrative position of IT Manager and give the job to Scott Underwood; the motion passed in a 4-0 vote and the meeting was adjourned.
Carving out a dedicated IT position for Mr. Underwood is a move long overdue. He's been doing the job, maintaining city computers and related tasks, for years, but was being underpaid through the Recreation Department's budget and using an office at Public Safety for a job benefitting all of city government. Johnnie Arnold refused for years to give him a title or paycheck to match the job he was already doing, but with Arnold now effectively out of city government and Underwood threatening to take a higher-paying job with the county, Councilman Tallent gave him what he should have had all along.
Unfortunately Eric Tallent and his peers made the move in a suspicious-looking way. Creating a new position and immediately naming someone to fill it seems a bit odd, and possibly violates labor laws by not publicly posting the job somewhere so outsiders can apply for it. Discussing the creation of a new position (except for who should fill it) also falls outside the Sunshine Laws list of topics that can be discussed during an Executive Session.
The problem lies with city leaders without any training in human resources handling things that an HR director should be assigned to do. The only HR trained person in LaFayette government that we're aware of, past or present, has been the City Manager (Arnold and now the new candidate) but that can pose a conflict of interest in situations where the City Manager has political issues with someone or himself breaks HR policy.
Recent problems we've seen with the age-discrimination lawsuit, mishandled hiring of Richie White, and Johnnie Arnold's own behavior could have all been avoided if the city had a dedicated HR Manager. That's something needed as badly (or worse) than an IT Manager and should definitely be addressed by new members of the City Council.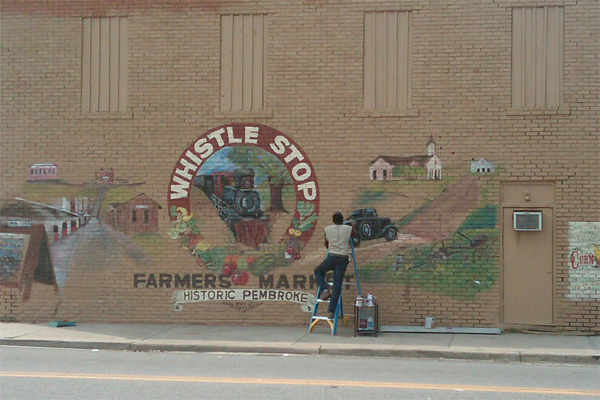 The city council's announced choice to replace Johnnie Arnold is 51-year-old Franklin T. Etheridge, most recently of coastal Pembroke Georgia. The mayor announced his name, declaring they had interviewed Pembroke twice and chose him out of some forty applicants for the position. No details about his background or the reason for choosing him were disclosed during the meeting, but a bio was provided for the media afterwards, and our note taker (after a derisive confrontation with the mayor) got a copy of it.
LINK: Franklin T. Etheridge Résumé/Bio
Etheridge is a retired Air Force Captain, has a Master's Degree in Public Administration, a Bachelor of Arts in Geography, and membership in several planning and management associations. His specific skills mentioned in the application are applying for government grants and handling human resources. Beyond that, his background is unremarkable and shows nothing that would make him stand out for the job. He also has a questionable work history.
Etheridge lists five non-military jobs on his résumé, beginning in 1997 when he was a Planner, Surveyor, and Project Manager for a Florida-based engineering company. He held that job for a year and two months, then moved on to work as Planning and Development Director for Camden County, Georgia. That position lasted exactly three years, followed by a two-year, two-month stint as Building and Planning Director for Habersham County and a three-year, nine-month job doing the same thing in Jackson County. His last job was City Administrator for Pembroke, GA (population under 3,000), another position that lasted only 23 months.
That's the kind of job hopping you expect from a single twenty-something trying to find their place in the world, not a professional married adult with children in college. What grown man, over forty years old, works five jobs in fourteen years?
Perhaps a grown man who gets fired frequently.
According to news reports, Mr. Etheridge was suspended from Camden County (along with his wife who worked for the county in a different role) after "discussing confidential personnel issues" with outsiders. Etheridge claimed it was an excuse to cut expenses and was reinstated, but a month later he was unemployed, having either been fired or quit. He later wrote a letter blaming his departure on "the lack of communication and personal attacks within the county government."
Mr. Ethridge's next job with Habersham County ended when he was asked to resign due to "personality conflicts with new planning commissioners." Less than four years after that, a zoning dispute involving a Methodist church and a car lot led to an internal investigation and Etheridge's termination from a Jackson County planning position.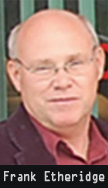 That's when he decided to give up county planning and become a city manager. The city of Pembroke, a small county seat near Savannnah, hired Etheridge in March 2009 as its City Administrator. He told media there he had "been trying to be a manager for several years" and looked forward to working with the council and community. Within two years Pembroke's city attorney told Etheridge, for undisclosed reasons, to resign or be fired. That was March of this year, and tonight he'll likely be voted in as the new LaFayette City Manager.
Almost everyone has been fired or laid off from a job at some time or another (even brilliant Steve Jobs was fired from Apple in 1985), and it's possible that Mr. Etheridge had repeated problems at work because of politics or corruption issues he stood up against. So to give him the benefit of the doubt, we sent him an e-mail last Tuesday asking if he could clarify or explain the job experiences in his own terms:
LaFayette Underground E-Mail, 10/05/2011:
Mr. Etheridge-

Congratulations on being selected for the LaFayette City Manager position. We're looking forward to getting to know you once you get into town.

Several of our readers have been asking, and have been concerned, about your job history and the number of previous jobs that ended with a resignation or termination. We've also heard from city council candidates wondering about your past employment.

Based on our research, you were fired from Camden County (or possibly quit) after coming back from a suspension prompted by an improper conversation, were asked to resign from your position in Habersham County due to "personality conflicts," dismissed from employment in Jackson County following an internal investigation, and were suddenly forced to resign in March from Pembroke for unclear reasons. In the last eleven years you've had four public jobs, held none of them longer than three years, and were pushed out of all of them. Obviously that's going to raise some concerns among a lot of people – especially considering LaFayette's history of having abusive leaders.

However, I'm trying to give you the benefit of the doubt and understand sometimes politics get in the way of doing the job. For the benefit of more than 1,000 readers of the LaFayette Underground blog (which I'm sure you're familiar with since you follow us on Facebook), can you provide explanation for any or all of those situations? We're writing a piece now that mentions your appointment, and these issues will be mentioned – to be fair we'd like to include your side of things.

Hoping to hear back from you soon. The article mentioning you will probably be done by this weekend, with or without your input."
So far we have not received a response, which is troubling. If he ever does reply, we'll share the answers here – but based on past experience with city leaders we're not going to hold our breath.
If Four-Firings-Frank from Pembroke isn't answering these questions, members of the LaFayette City Council who chose him should be. During tonight's council meeting, where Etheridge will be officially confirmed for the job after doing it for a day, the council needs to tell their constituents about their selection process. What happened with the man's four previous jobs? What made him stand out above the other 39 candidates? How much involvement did the council have in choosing him; was he actually selected by the four sitting councilors or primarily by Mayor Florence and the outgoing City Manager? Why did they pick yet another person from South Georgia, especially since we've had no luck with candidates from that region? How was Mr. Etheridge's application for City Manager submitted on July 5th, two weeks before the city announced Johnnie Arnold's retirement?
The agenda for tonight's meeting doesn't actually list a formal vote for the City Manager job, but Etheridge isn't formally our new CM without one because the council didn't publicly take a vote on him during the September 26th meeting. At the time, Mayor Florence said a two-week period would be required between the announcement and official confirmation, which means they have to decide tonight if he's in or not. And before that happens, these questions need to be asked by the citizens of LaFayette.
Once Etheridge is confirmed he'll be difficult to remove. Two of the current councilors have, we recently learned, wanted Johnnie Arnold out for several years but never mentioned their feelings or tried to have him removed because they were outnumbered. That fear of rocking the boat or going against the majority is likely to continue even with a new council in place, so it's better to prevent him from getting the job now than to try and remove him from it later if he does turn out to be the problem his work history suggests.
During the special called meeting two weeks ago, almost all the candidates for City Council were present – but the only questions asked came from elderly ladies. Council candidates have already shown a dangerous tendency to try and get along with the mayor and incumbent councilors, but right now that's the last thing we need – that's how we got into this mess in the first place. Any city council candidates who really want to stand out above the crowd in a tight race should be willing to attend the meeting and say the things that need to be said, to ask these questions that ought to be asked. And if none are, they should all give up now because we'll be no better off once they're elected.
Video of Setember 26th meeting, courtesy UCTV.
Insurance discussion ends at 13:34 if you choose to skip it.
(Bank of LaFayette ad is the most unintentionally funny thing we've ever seen.)
Link: September 26 Meeting Minutes
Link: October 10 Meeting Agenda