2011
09.11
Tuesday August 30th LaFayette's head trash collector resigned from his position with the city. He left not to take a new job or to retire, but to avoid being caught and punished for embezzling tens of thousands of dollars from the city while working in a supervisory role he should never have been given in the first place.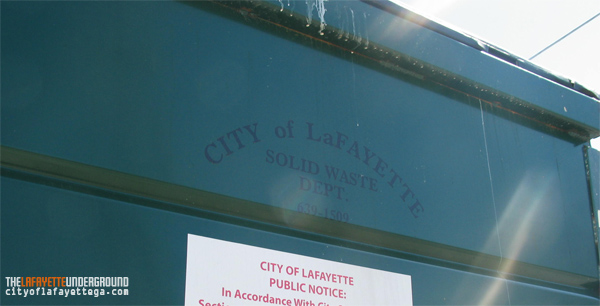 After Public Works Director Richard Moore fired Freddie Mitchell in July 2009, he put Vanessa Gossett in charge of streets and sanitation. After Moore's premature "retirement" later that year Gossett was promoted to Public Works Director and the city began looking for someone to handle day-to-day operations in the Solid Waste Department overseeing garbage collection and disposal.
Ms. Gossett had several candidates, including Freddie Mitchell who had reapplied for a job with the city (he had 39 years experience in Public Works), but was forced by City Manager Johnnie Arnold to put another city employee in the job. That employee was Richard G. "Richie" White, an assistant at the LaFayette Golf Course Pro Shop. White had been hired to work at the golf course on July 17th 2009, the same day Mitchell and three other city employees were terminated due to their ages and/or to make room for friends of city department heads.
White was more qualified to work in Solid Waste than the golf shop; his knowledge of golf was mostly from playing the game, but he'd worked in the garbage business on and off for most of his life. White had also done four years in the Army, worked for the US Postal Service in Chattanooga, and started a cardboard recycling company that went out of business shortly before he started working for the city.
LINK: Richie White's Resumè & Job Applications
Despite his experience, Richie White should have been disqualified from being a city department supervisor because he also had a criminal record; after White's resignation a city employee said his background check showed a conviction for cocaine possession or distribution, and a former friend says he used to brag about smuggling coke through the LaFayette airport. The past is the past, and he would have been fine hanging off the back of a city garbage truck – but someone with a past history of drug abuse shouldn't be put in charge of a city department and allowed to handle money essentially unsupervised after only six months of employment.
Beyond that history, Richie White also should have been disqualified from being in charge of Solid Waste because most of his experience in garbage hauling was gained through working at his family's trash business, White's Sanitation Service – a major contractor with the City of LaFayette. Having a member of the White family (the owner's son) in charge of making unchecked decisions that could benefit White's Sanitation posed a major conflict of interest, but nothing too big for LaFayette's ethically-disabled City Manager and elected leaders to ignore.

White's Sanitation Service is owned by Chattooga County's Steve White, a former member of the Lyerly City Council. Despite never (far as we can find) incorporating as a legal business and having a spotty environmental record, White's location and prices have grown it into a major garbage hauler for businesses and homes in Chattooga and South Walker county.
Catoosa County's landfill closed in late 2004, leaving LaFayette without a place to dump its trash. The only nearby options were the Walker County dump and a transfer station owned by White's Sanitation. Johnnie Arnold said the county dump would cost more and be further away, then announced plans to try White's for a 90-day trial period. Arnold promised to personally document any problems with White's during the trial but felt sure they could handle the city's needs. For the last seven years all garbage collected by LaFayette Solid Waste has been trucked to White's facility on Stoleman Rd. just south of the Walker/Chattooga line.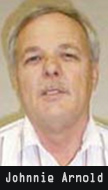 In 2004 City Manager Arnold said the sanitation department had broken even financially for the first time, and said he expected the deal with White's Sanitation to keep LaFayette's trash service running profitably into the future. That didn't quite work out; between fiscal 2006 and fiscal 2010 (the only reports available to us) Solid Waste was profitable only one year, 2009. The other years that department lost between $63-thousand and $144-thousand dollars, mainly due to increasing transfer fees at White's. (The city, to its rare credit, didn't pass those losses on to Solid Waste customers.)
In the last few years White's Sanitation has also made money from LaFayette by doing occasional repairs on the city's garbage trucks. That aspect of their business grew increasingly profitable in 2010 and 2011 when LaFayette's primary garbage hauler, a relatively new truck, spent as much time in the shop as on the street. Soaring maintenance costs at Solid Waste pushed city leaders to vote on purchasing a new truck during the August Council meeting:
From WQCH, 08/11/2011:
"THE CITY IS BUYING A NEW GARBAGE TRUCK. THE COUNCIL APPROVED THE 'LEASE-PURCHASE' OF A NEW PETERBILT TO DO THE JOB. CITY MANAGER JOHNNY [sic] ARNOLD SAID THE OLD TRUCK THEY'RE REPLACING REQUIRED OVER $31,000 IN MAINTENANCE OVER THE LAST YEAR. IT WILL BE KEPT AS A 'BACK-UP' VEHICLE FOR THE SANITATION DEPARTMENT."
$31,000 is a lot of money to spend on parts and maintenance in a single year. That's nearly half of the total $63,000 Solid Waste lost during fiscal 2010, and the Council or City Manager should have stepped in to stop the bleeding about $20,000 ago. If spent properly that same funding, coming from the pockets of city residents and LaFayette utility customers, could have completely refurbished the old garbage truck or made a hefty downpayment for the purchase of a better used one. And those figures don't include what it cost the city to pick up garbage by hand every time the truck was being serviced OR what the city will be paying now for a replacement truck.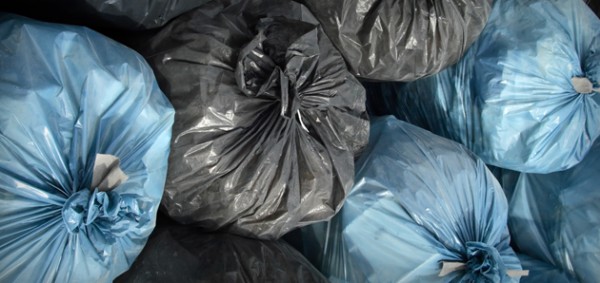 Last week someone in city government received a call from a company supplying parts for the garbage truck. The company was trying to find out why it had never been paid for parts delivered. The city had already paid for the parts, but the supplier hadn't gotten their money. The only intermediary between the city and the parts supplier – the only place where the money could have gone – was Mr. Richie White.
Upon hearing about the call, White resigned from his position with LaFayette City Government, afraid that someone would finally discover the thousands of dollars he's embezzled from the city during his time as Solid Waste Director. Employees in Public Works, some of whom knew what was going on before White walked out, estimate that his direct take ranges anywhere from $10,000 to $30,000 – not to mention any benefit he got from having the truck over-serviced at his father's company.
Further investigation found that Mr. White has also been overweighing the city's garbage, allowing White's Sanitation to charge us for disposing more trash than they actually received. Obviously employees there knew what was going on, but Steve and Richie White kept the scam going as long as they could (to their obvious benefit) without being found out.
Without a call from that third-party equipment vendor, White's deception might have continued for years into the future. And even after the call was made, there's no guarantee he would have actually been caught – much less fired or prosecuted. His own paranoia about being detected led him to resign; fortunately White had more faith in the city's willingness to punish his behavior than we do.
Why were the Whites allowed to steal from citizens of LaFayette for nearly 21 months? Why did Johnnie Arnold push to have Richie White put in charge of Solid Waste to begin with, despite his drug convictions and conflict-of-interest ties to White's Sanitation? Was White hired for the golf course on July 17, 2009 due to a connection to the firing of Freddie Mitchell, or was that just a fishy coincidence? Why was White allowed to handle payments without supervision, and what kind of backwards hillbilly purchasing system is the City of LaFayette using that would allow such embezzlement to go unchecked?
Best case scenario, Johnnie Arnold is guilty of gross negligence and of failing to supervise his employees or check on their actions. Worst case scenario, he's guilty of knowing what was happening and ignoring it anyway due to friendship with the perpetrators or due to some kind of financial benefit for himself. So he's either a moron, a thief, or both. That's strong language but the facts here point to little else.
The city council is responsible for checking into White and Arnold both, responsible for holding those men accountable for their behavior and taking steps to ensure nothing like this happens again. But they won't do the checks or take the steps, because they've left everything up to Johnnie Arnold and don't care. Their lack of concern and lack of oversight in every area has cost the city hundreds of thousands of dollars over the last few years, has done irreparable damage to LaFayette's government, employees, and citizens – and will continue to drag the city down for years to come.