2011
08.29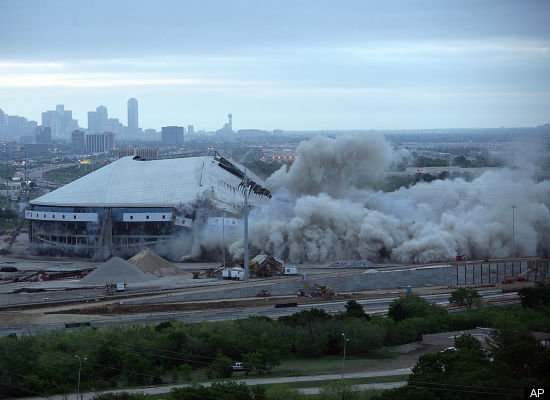 It's no secret that LaFayette's city leaders play favorites with city employees. Workers are hired, promoted, demoted, and even fired based not on their job performance or qualifications but because of their relationships, friendships, or support for the schemes of those in charge.
One example of that is our Public Safety Director, Tommy Freeman. Freeman was chosen to head the combined fire and police department by a three-man committee consisting of Mayor Neal Florence, City Manager Johnnie Arnold, and Walker Sheriff Steve Wilson. Wilson was on the committee to give it legitimacy with law enforcement, but according to the Wilson family Steve provided no input into the process and simply signed off on whatever Florence and Arnold decided. Arnold made the final pick, bypassing qualified local and regional candidates to hire someone from his home town of Griffin, GA.
That would be acceptable if Freeman was more qualified than the other candidates, but he's no more deserving of the job than some who lived closer by. His previous experience in law enforcement was as head detective for the Griffin, GA police department, and he was rumored to have left that community due to his son and daughter-in-law's criminal behavior there. (They followed him here; his daughter-in-law was arrested on Christmas Eve 2009 for shoplifting at Walmart and has since gone back to Griffin.) Freeman's firefighting experience was nil, and even in LaFayette he's refused to get fire certification the city originally required him to obtain.
The police chief's job performance is, at best, poor – but the council and city manager have refused to respond to complaints about him from citizens and officers alike. One officer sent a letter about Freeman's inadequacies to the City Council and mayor; Instead of addressing the officer's concerns they passed the letter on to Freeman, who made every department employee submit a handwriting sample to figure out who penned it.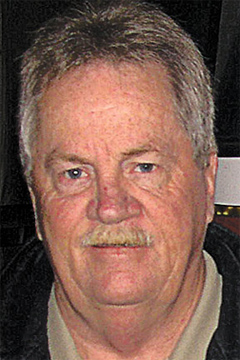 That's not the first time Freeman tried to purge the police department of officers who disagree with him or might be a potential challenger to his job. Shortly after coming into the position, Freeman filed a dubious report to the GBI accusing a senior officer (not the letter writer) of mishandling department property. A state investigation of that officer bore no fruit but established a precedent: anyone in public safety who dares question the chief's abilities or performance will be raked over the coals and have their life examined with a microscope.
Robby Tate joined LPD as a patrol officer in 1985, switched to the Drug Task Force in 1989, rejoined LPD in 1995 and was promoted to investigator in 1997. He eventually became the department's lead detective but after getting no support from the new chief he moved back to the patrol division in May 2010. Tate was vocal about the chief's inabilities and lack of qualification, telling Freeman he "had no confidence" in him. That outspokenness earned him a demotion from Lieutenant to Sergeant last July. After his demotion, Tate (who also didn't write the letter), continued to serve as a patrol officer until December when Chief Freeman fired him for a minor offense that had occurred six years earlier.
Officer Tate appealed his termination to the LaFayette City Council, and was supported by an attorney and a standing-room-only crowd during the December council meeting. After more than an hour of debate and discussion the council voted to overturn his firing, but only three of the five councilmen (Andy Arnold, Craig, and Hodge) sided with the officer. Councilors Swanson and Tallent (himself a law enforcement officer) backed the police chief, and based on body language and comments during the meeting so did Johnnie Arnold and Mayor Florence. But despite the obviously political reasons for Tate's dismissal, none of the councilmen – including the three who voted for reinstatement – publicly disciplined Freeman for his unethical and possibly illegal behavior.
In summer 2009 three city employees with a combined 97 years of service were dismissed from the city due to "economic" reasons. The three of them were all at least 55 years old, making them close to retirement, and their duties were given to younger, less experienced employees. All three are now suing the City of LaFayette for age discrimination, accusing the city manager of firing them to make room for cheaper workers. The jobs of all four have been taken over by others, despite the city manager's insistence that the positions weren't keeping them busy.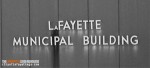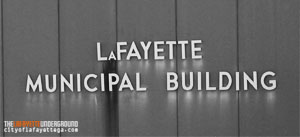 Johnetta McSears was hired by the city in 1980 and worked as Rec. Department building supervisor until July 17, 2009 when she was dismissed for budgetary reasons. Recreation Director Patti Scott fought to keep McSears but was overruled by Johnnie Arnold and the council. Ms. McSears' job is now being done by a younger, less experienced employee.
Richard Brooks was also hired in 1980 for the city's gas department. He later worked for Codes Enforcement and became the city's utility locater, responsible for finding and mapping buried water, sewer, gas, and electric lines. In July 2009 he was told to resign or be fired, and was then informed on July 17th of the same year that his job with the city had been ended. He later applied for other open positions in the city and was not accepted, even as younger employees were given his former duties. The city has had difficulty finding buried water lines since Brooks left.
Eighteen-year-old Freddie Mitchell was hired by the city in September 1970. He started as a laborer and rose through the ranks, becoming Assistant Public Works Supervisor in 1999 in charge of streets, cemetery, and sanitation. In 2000 Mayor Neal Florence recognized Mitchell as LaFayette's employee of the year.
But in 2008 Freddie Mitchell's job changed; responsibility for streets and sanitation was handed over to newly hired (and less experienced) Vanessa (Gilliam) Gossett. Mitchell remained in charge of the cemetery with the same rate of pay until July 2009 when his job was supposedly cut due to the economy. He, like the other two, was formally dismissed on July 17, 2009 and responsibility for the cemetery was handed over to other city employees. After 39 years at the same job he was forced to start over at age 57.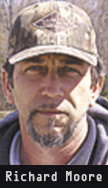 Mitchell was fired by Public Works Supervisor Richard Moore. Despite a questionable resumè, Moore (rumored to be a nephew of City Manager Johnnie Arnold) was hired off the street in 1999 and given responsibility for roads, trash, and graves. He was a poor manager but Mitchell and other experienced employees in the department managed to hold things together adequately despite Moore's unwarranted oversight. Once Mitchell was gone things began to fall apart and Richard Moore's incompetence became obvious.
In October 2009 Moore ordered a cleanup at the LaFayette cemetery. State prisoners were brought in to handle the work and – lacking supervision from Mitchell, Moore, or Gilliam – went too far and threw away everything in the cemetery except tombstones, confederate flags, and tree limbs. Flowers and mementoes all went in the garbage. That led to attention from Chattanooga media and a special council meeting attended by half the city's residents, forcing new cemetery regulations and weak apologies from the mayor. It also prompted Richard Moore to take "early retirement" a few months later. He never spoke in public about the incident, and his job, including the cemetery, was fully turned over to Ms. Gilliam.
Richard Moore should never have been hired by the city, much less put in charge of Public Works, but his apparently connection to Johnnie Arnold fast tracked him to the top. Problems from Moore's tenure, including poor cemetery record keeping, are still surfacing today. Do Johnnie Arnold, the mayor, or the council care? Have they changed their hiring practices? The answer to both questions is still no, as evidenced by Officer Tate and Public Works Employee Andy Fricks.
During a special called City Council meeting about the cemetery problem, Sunda Fricks challenged city leaders about management at the cemetery and demanded that Moore show himself and explain his decisions. She noted at the time that her husband, himself a city employee, might be fired because of her boldness but she stood up and spoke her mind anyway.
A year later Fricks' prediction came true. Her husband Andy, a Public Works employee who worked side by side with Mitchell in the cemetery, was fired for allegedly stealing a saw from the city. He was doing routine cleanup and maintenance at the graveyard and, finding that the cemetery chainsaw wasn't working, borrowed one from Public Works. He left that saw locked up overnight in storage at the cemetery, but was fired the next day for theft.
Fricks, like Officer Tate later, appealed his firing and brought in an attorney. One of Fricks' supporting witnesses, mortician Richard Wilbanks, mentioned other city employees scared of being fired for minor infractions. During their November meeting the council agreed in a 5-0 vote to give Fricks back his job, but made no comment regarding the obviously political motives behind his firing, never named the city official who terminated him, and did nothing to address the growing sense of fear and discouragement among LaFayette city employees.
Within any business or organization the most valuable resources are employees. Regardless of finances, LaFayette city government is only as strong as its people, from elected leaders down to ditch diggers and tree cutters. Without good employees, skilled local workers who care about the city and know how to run its various agencies, the city cannot function – a point we've essentially reached in several departments.
Some have been terminated because of politics, favoritism, or age discrimination. Others have taken early retirement or just walked away due to frustration and discouragement. Some continue to be employed by the city but work every day in fear, wondering if a conversation, association, new favorite cousin of the city manager, or simple old age will result in a lost job. Most city employees today are working with their heads down, doing their 40-hour week, trying not to stand out among anyone else to avoid being spotlighted and fired.
The police department has been absolutely castrated; officers who remain (including Tate) have been silenced through the city's actions towards them, and have put unqualified people in charge of investigating crime in LaFayette. Public Works and the water department have lost many of their best, most experienced employees, leaving rudderless departments without anyone able to read plans or properly engineer projects.
The city is also now facing at least one lawsuit from wrongfully terminated employees. McSears, Brooks, and Mitchell have filed an age discrimination suit against LaFayette, demanding missed pay with interest along with legal fees and reinstatement to their previous positions. Their Roswell GA-based attorney has moved forward a legal claim under the federal Age Discrimination in Employment Act and has begun getting depositions from city employees, beginning today with outgoing City Manager Johnne Arnold.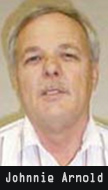 The plaintiffs are demanding a jury trial for the case, which will likely result in a loss for the city. That loss will open the doors to other legal claims from fired employees – the city has already settled claims from a fourth individual terminated in July 2009 for the same dubious reasons. LaFayette could potentially face hundreds of thousands of dollars in additional legal liabilities (either courtroom judgments or forced settlements) stemming from employee mistreatment at the hands of Johnnie Arnold and his friend Tommy Freeman.
Financial costs pale in comparison to what employee mistreatment has done to the city's ability to function. Discouraged employees are afraid to do more than the minimum and incompetent department heads provide little support or guidance for the work being done. The loss of competent leadership and employee motivation is beginning to show all over town; rutted half-repaired streets, poor record keeping, cost overruns, poorly maintained facilities, increasing crime, and a city on the edge of ruin.
Three of LaFayette's current councilmen – Bill Craig, Eric Tallent, and Norm Hodge – will be off the council by year's end. City Manager Arnold has also announced plans to retire next March and will begin training his replacement next month. But even with four of the city's leaders out of the picture, their legacy of incompetence, favoritism, and abuse will live on well into the future.
The next city manager and newly elected council will have their hands full next January, and probably for many years to come, as they battle fourteen-plus years of political shenanigans and mismanagement, lawsuits, loss of employees, and loss of confidence among the city's employees and residents. What we've discussed here is just the tip of an iceberg; much more is buried beneath the surface with God-knows-what to emerge once new people have access to the city's inner works.
Details of Age Discrimination in Employment Act Lawsuit