2009
11.19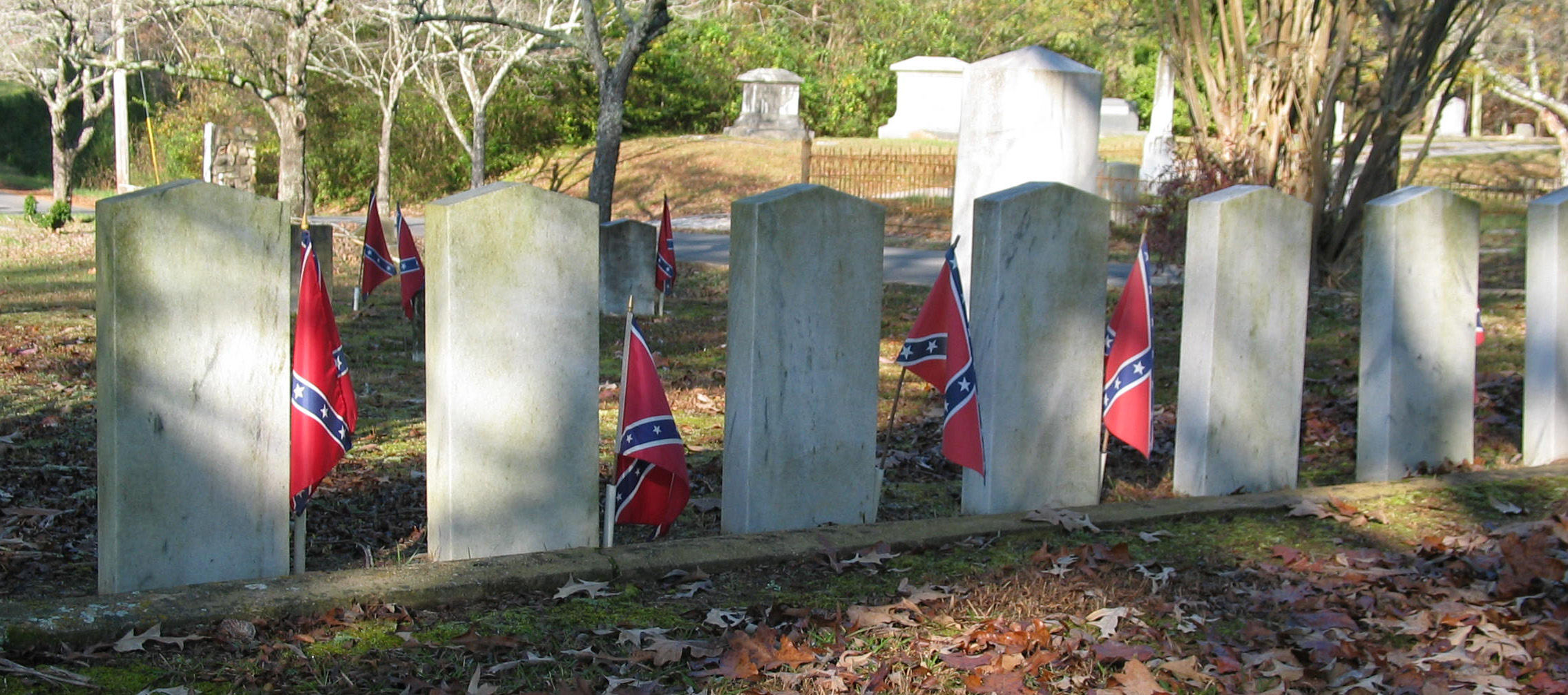 This week's near-desecration of graves in the LaFayette cemetery is just another display of heartlessness and incompetence from the city's leadership.
During the October city council meeting, councilman Wayne Swanson called for a motion to require people to clean up after their pets while visiting the cemetery. Swanson then, according to the council minutes, "also asked Richard Moore to monitor objects and other items being placed on or near graves."
Moore, director of public works, went beyond just "monitoring" the objects and other items, proceeding directly to "removing" them entirely. City employees and state prisoners worked together to collect the flowers, marble benches, troll dolls, and whatnot from each and every grave in the city's burial ground, sweeping it clean of everything except grass, stone and confederate flags. The city had previously announced that those items would be stored off-site, but everything pulled from graves went into the garbage.
Once this error was discovered the mayor and city manager made problems worse by telling residents they could be compensated for the lost items by bringing in receipts and filing claims. This response is almost as insulting as disposing of the objects since nobody is likely to have kept receipts for items left on a grave site. Requiring a receipt is just the city manager's way to avoid paying thousands of dollars in restitution out of the public works budget.
Even more shameful than the disposal of sacred objects from loved-ones' graves is the condition of the cemetery itself. The long-abandoned cemetery office, dilapidated gazebo, dead limbs laying around, uneven ground from sunken graves, and above-ground grave ledgers with gaps and visible space beside and beneath them all add up to a hallowed ground that disrespects everyone lying within it. Instead of focusing so much on flowers and flags (or GPS for garbage trucks) the city should invest in a few truckloads of topsoil to even up the ground and tear down (or at least paint) unsafe and unsightly structures that dot the graveyard landscape.