2013
01.04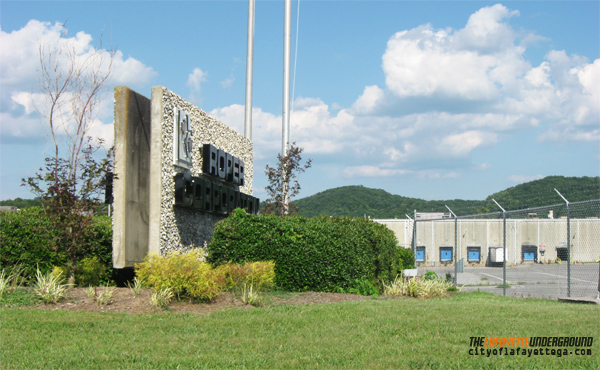 WQCH Radio, 01/03/13: "LAFAYETTE'S ROPER CORPORATION IS BUILDING A MILLION-DOLLAR ADDITION AT THE SOUTH END OF THE PLANT.
"SCOTT REECE SAID THE ADDITION WILL HOUSE A NEW MECHANICAL POWER PRESS, WHICH WILL BE USED TO STAMP PARTS FOR A NEW LINE OF KITCHEN RANGES. REECE SAID 'WE COULD HAVE MADE ROOM FOR THE PRESS IN OUR EXISTING PLANT SPACE – BUT IT WAS EASIER TO BUILD AN ADDITION FOR IT.'
"FURTHER DETAILS ON THE NEW PRODUCT LINE WILL HAVE TO WAIT FOR AN OFFICIAL ANNOUNCEMENT IN ABOUT 3 MONTHS, HE SAID. THE CITY OF LAFAYETTE ISSUED THE BUILDING PERMIT TOTALING 1-MILLION, 598-THOUSAND DOLLARS FOR THE ADDITION."
This is good news for LaFayette and all of Walker County. While the Roper expansion doesn't necessarily mean many more jobs, it does represent a commitment from Roper (and parent GE) to stay here for the foreseeable future. They're not going to spend over $1.5 million on construction and then walk away in a year or two. Maybe in six or eight years, but not in 2013 or 2014.


Walker Co government has declared property extending between W. Reed Rd. and Walmart part of an "enterprise zone" which could double tax credits for industries that set up in the area. But it means nothing unless the state Department of Community Affairs approves the designation. This apparently includes the old Sweetheart Cup/Imperial building but not the Swanson farm in Noble we're paying $10,000 a year not to buy.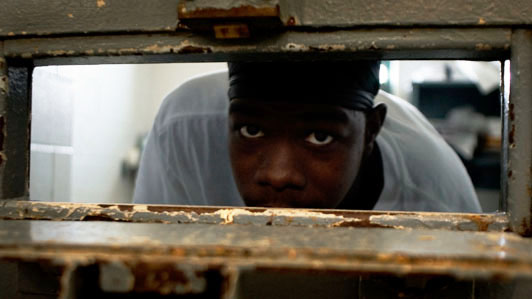 Prison inmates with smuggled cell phones are texting family members of other inmates, threatening to harm or kill other prisoners if families don't send money. Article mentions a case in Rossville involving prisoners at Hays.
As learned before discussing this topic, it's against federal law to block the newer type of mobile phones. Prisons have their hands tied when it comes to cell phone blockers.


Dana Safety Supply, a weapon and public safety store with Georgia, Florida, and Carolina locations, says it will no longer sell semi-automatic rifles to non-law enforcement customers. In response, the sheriff of Oconee County says he and his department will stop doing business with the company.


WQCH Radio, 01/03/13: "LAFAYETTE POLICE HAVE RECOVERED A HIGH-DOLLAR GOLF CART – WHICH WAS REPORTED STOLEN DECEMBER 12th FROM A REEDS ROAD ADDRESS, NORTH OF TOWN.
"CAPTAIN STACEY MEEKS SAID THE UPGRADED GOLF CART, WHICH HAD OVERSIZED TIRES SIMILAR TO A 4-WHEELER, WAS TAKEN FROM THE OWNER'S RESIDENCE AND DRIVEN SOUTH ON THE RAILROAD TRACK. IT WAS ABANDONED INSIDE THE CITY. A LOCAL PASSER-BY NOTICED IT – AND REPORTED IT TO POLICE. THE VEHICLE, REPORTEDLY RECOVERED IN GOOD SHAPE, IS NOW BACK WITH THE OWNER. NO ARRESTS HAVE BEEN MADE IN THE CASE."
There have been several unverified reports of similar thefts in that part of the county. Hopefully the perpetrators will be found soon.



A $50 million computer system used by Georgia DFCS is ineffective for reporting child abuse in a timely manner. Individual laptops available to case workers depend on WiFi connections, which aren't consistently available in most of the state. Oops.
Now the state legislature will be pushed to fund "air cards" and mobile Internet for some 3,500 DFCS computers.


Proposed changes to GA's juvenile justice system (pushed mainly by economic concerns) will focus sentencing for non-violent youth on "community based groups" instead of YDC.
That's fine IF the community groups are actually effective, but this is Georgia so it'll probably just be a system showing kids how little consequence there is for committing petty crimes like shoplifting and vandalism.


LaFayette readers: read WQCH.net or listen to them on your radio (AM 1590). It's a decent station and they do have good local news coverage. LU copies bits of their content because they don't have individual linkable pages for each story. Show them some love by occasionally tuning in.
For today's links and any breaking news, follow the Underground on Facebook or Twitter.