2013
01.03
Did you call or e-mail state leaders to give your thoughts on Senator Mullis being appointed 3rd most powerful in state government? Time's running out to protest this bad decision – contact info is here. Only loud citizens can keep Senator Maglev from reaching a position of power he'll never be dislodged from.

Here's video from last week's Walker Commissioner meeting, the first since mid-October. No word yet if there will be one today, odds aren't very good since there haven't been two consecutive weekly meetings since at least summer.
Part two is here.


Beginning in March, the annual ad valorem tax paid on cars with tag renewals (the "birthday tax") will go away – but the replacement is a tax paid on the whole value of a vehicle when first purchased. And for the first time, used cars will also be taxed at sale.
People who hang onto their vehicle forever will save in the long run, but people who buy or trade on a regular basis will be paying much, much more. Cars purchased before this year will still be subject to the old tax system; owners of cars bought between now and March can decide which option they prefer.
Confusion about the new rules is widespread, but the bottom line is it helps new car dealerships because they don't have to pay sales tax anymore. The new tax falls squarely on the shoulders of buyers and puts a squeeze on people buying used vehicles. Also, this tax will be going up every year for the next half-decade. By 2016 it could top out at 9% of the state-determined value for each vehicle. The old tax was always paid to each county; under this system, it'll be paid to the state and the state *crosses fingers* promises to give the counties back their fair share.
Many details for the new law are still being worked out by county tax offices since the legislature kindly didn't get specific with many aspects of it. GA Department of Revenue has released a 6 94-page guide to understanding the law, which includes set values for vehicles 1999 and newer.



News Publishing Company, owner of the Walker Messenger, Catoosa News, Rome News Tribune, and other regional papers has filed for Chapter 11 bankruptcy. Company is trying to reorganize and shed costs; they've been bleeding money for years and recently had their old building in town foreclosed on.
NPCO can survive by becoming a more responsive Internet-focused organization but they have a lot of equipment and liabilities still tied to print. The biggest problem for the Messenger, in particular, is they edit out anything potentially interesting or ground-breaking because somebody might get pissed and stop buying advertisements. Safe but boring, which doesn't seem to sell very well.


Did you enjoy some college football this week? Georgia legislators LOVE college football – and they get their tickets for free. Proposed new laws capping legislator gifts at $100 could end the ancient practice of giving state leaders free tickets, but some want passes to state college athletic events exempted from caps.
The legislative session doesn't start for more than a week but they're already beginning to chip away at whatever ethics changes are implemented.


Public library late fees rose state-wide on January 1. The decision wasn't up to local library branches; PINES sets the rates state wide. But most libraries in Georgia are hurting now and can use the extra revenues.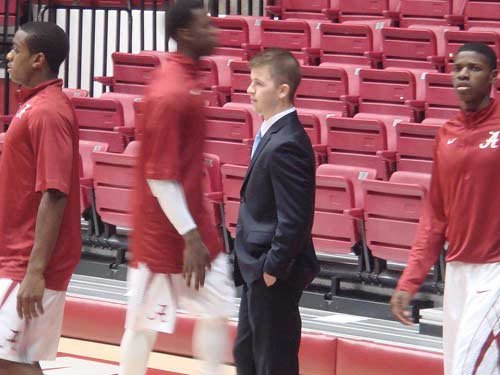 LHS graduate David Brock is now a student at UA, working on the coaching staff for Crimson Tide basketball. He's looking to move up in the organization. Good to see a local doing well for himself.


One newly-elected state representative has pre-filed a bill limiting all GA legislators to four consecutive two-year terms. If the law passes (it won't), they would be required to sit out two years before running for the same office again.
Not sure this helps very much; seems like they should just be limited to four or five terms, period, and then find some other way to contribute and/or enrich themselves.


Common Cause GA is officially against state involvement in a new stadium for the Falcons. Common Cause is a somewhat left-of-center group focused on government transparency, their main reason against the deal is the lack of public input.


Despite facing 32 pending felony charges, most related to his PREVIOUS term, Victor Hill is once again Sheriff of Clayton County. Without intervention from the governor, he'll remain Sheriff until he's convicted or his term ends – even though the criminal charges mean he doesn't have authority to personally make arrests or issue warrants.
First reaction is "the voters of Clayton County are ridiculous" but we can think of at LEAST one other county where the sheriff, thanks to personal popularity, would still get a majority of the vote despite facing criminal charges – or allowing innocents to be killed, or letting friends stack up dead bodies behind their home for years.. *ahem*
"Sheriff Hill is such a good Christian man, how dare you!!@!"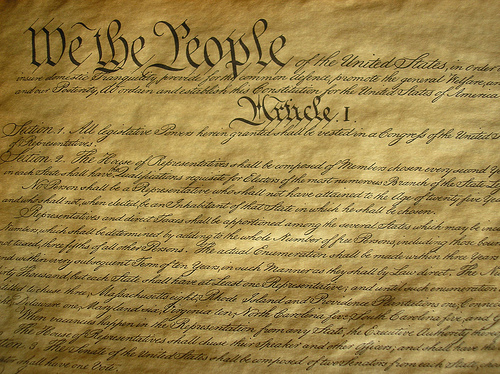 224 years ago yesterday, Georgia became the 4th state (of 13 then existent) to ratify the US Constitution.


Starting this week, GA will give drivers convicted of DUI's provisional licenses so they can go to school and work. Repeat offenders will lose licenses for 120 days, not 12 months.

For today's links and any breaking news, follow the Underground on Facebook or Twitter.