2013
01.01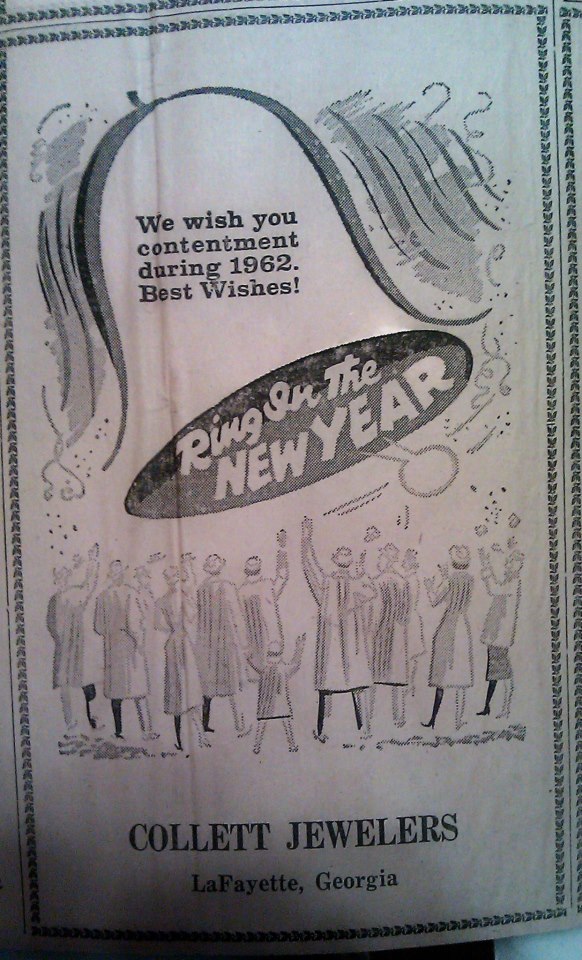 Happy New year to you and yours from The LaFayette Underground! Here's a brief look back at 2012 (at least through the prism of the Underground) as we step off the "fiscal cliff" into 2013.
LU Web Site
In the last twelve months, LU posted 105 Daily Updates and 29 feature posts. 14 of the 29 features were Q&A e-mail interviews with various political candidates. In past years the site has had more full-length features, but 2012's addition of Daily Updates filled in many gaps left in the way things had been done before.
Here are the five most read LU blog posts of 2012, all features:
#5: March 15: Workin' At The Car Wash
Photos of county prisoners being used to wash vehicles belonging to county employees. The van depicted belongs to Betty Keys, a woman paid by the county to campaign for Commissioner Heiskell.
#4: June 19: Exempt
Evidence of three different sopping trips where Commissioner Heiskell used the county tax ID number to make purchases for herself in Tennessee without paying sales tax. She said the purchases were legal, bought for Mountain Cove Farms with funds donated by "an anonymous foundation" – which sounds almost worse than what was said here.
#3: February 8: Legal Deception
Ten years after the discovery of 300+ uncremated bodies in Noble, LU reviews a 2010 book written by a victim family member involved with the recovery and investigation. Another anniversary piece is being written for the 11th anniversary coming up next month.
#2: March 19: "Fire His Ass"
The unjustified firing of two LaFayette Public Safety employees blew open the floodgates on evidence showing why the police chief himself should be fired. Chief Freeman didn't last the month, and one of his two employees was (temporarily) reinstated.
#1: July 30: Stocking Full of Guns
Sheriff Wilson and Deputy Bruce Coker, both of whom were on the July ballot, have misused and outright stolen funds from a charity meant for children. Be sure to check out comments on this post for violent threats Deputy Coker made against people he's associated with LU.
The third most-read post of 2012 actually wasn't a 2012 article, it was February 2010's lengthy piece about Tri-State Crematory and the Theresa Parker murder: Criminal Culture – the most-read LU post of all time. Other notable posts from 2012 are Muddy Water, Part II (July) and A City of Ethics (April).
LU Facebook
LaFayette Underground Facebook nearly doubled in reach during 2012, closing the year with more than 4,300 admitted followers and nearly as many who read without "Liking" the page.
Most Read Posts:
#7: First post about the Austin Whitten accident. June 9
#6: $18,000 collected in Austin Whitten fundraiser. June 13
#5: New wheelchair donated to Kevin Smith. November 12
#4: New package store planned for LaFayette. August 14
#3: Photo update on Austin Whitten. July 3
#2: Announcement of July election results. July 31
#1: Montana Jones surgery announcement and photo. November 28

Here's to a year of no teenagers crippled in pool accidents, no daddies in ICU after car accidents, no people shot in hospitals and schools, and no more bad election results.
Although we did just nose-dive off the fiscal cliff, so.. erm.. Here's to 2013, at least one number better than 2012.