2012
03.19
This blog posts contains quoted strong language and profanity, beyond that indicated by the title. Reader discretion advised.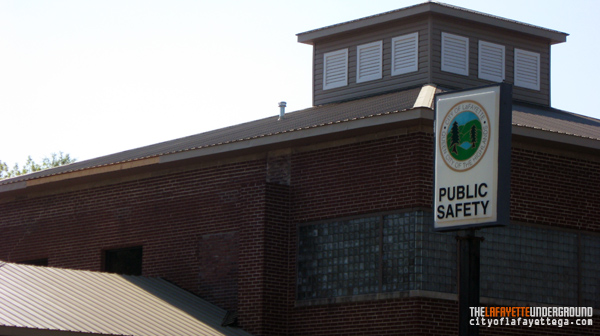 From The Chattanooga Times Free Press, 03/17/2012 :
"A LaFayette, Ga., firefighter who was fired last week for refusing to obey an order while on duty is appealing the decision to the City Council, authorities said.
"LaFayette Public Safety Director Tommy Freeman said he wrote up Johnny Stephens Jr. for insubordination two weeks ago. He said the firefighter refused to install a radio in a pickup truck after being told twice by his supervisors.
"'He was given a lawful, legal order to carry out an assignment, and he refused to do it,' Freeman said."
Johnny Stephens Jr. has been a LaFayette city employee for fourteen years, working as a building inspector, fire marshal, and firefighter. But that career came to an end earlier this month after he refused to install a radio in a pickup truck – something well beyond the normal job of a firefighter. According to unverified reports, the truck needing a radio isn't a city vehicle, but the personal vehicle of newly appointed Public Works Director Mark White. (Why does White need a radio in his personal vehicle, and why was Stephens the one expected to install it?)
"Freeman recommended to LaFayette City Manager Frank Etheridge that Stephens — a four-year [sic] employee — be fired."
According to our sources within LaFayette Public Safety, Stephens actually wasn't fired by Etheridge, but told over the phone by Assistant Chief Bengie Clift that he was being let go. Etheridge may have finalized the decision, but it was initially done by Clift after Freeman came bursting into the detectives' office area and screamed "I want papers drawn up on Jr Stephens. I'm terminating his ass!"
That quote would be hard to believe, except it exactly fits into Freeman's past behavior, his habit of cursing people in public, and his apathy towards experienced employees who fail to fall in line behind his incompetence.
Tommy Freeman was named Public Safety Director in 2007, supervising the city's combined fire and police departments. (Public Safety was created ten years earlier to save money and allow one person to be paid as both police and fire chief.) Freeman, a former detective from Griffin, GA. was hand picked by disgraced former City Manager Johnnie Arnold.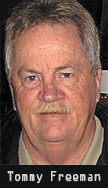 Freeman came in to an agency wrecked by years of neglect and absent leadership, recovering from a high-profile murder committed by a high-ranking officer. (UPDATE: Freeman actually came into the department BEFORE Theresa Parker was killed by her LPD husband.) But instead of reforming the department by instituting new policies of oversight and accountability, Freeman fell into the old patterns of apathy, favoritism, and neglect. He never took the required firefighter training he vowed to get, ignored crime problems that had been plaguing the city for years, and currently alternates between attacking department employees and patrolling the LaFayette Golf Course.
Since day one, Freeman has shown he's not up to the job, but senior officers and firemen aware of that fact have been pressured to keep quiet or leave the department. Some chose to retire, others stayed and kept their mouths shut. Several who challenged Freeman were investigated on trumped-up theft charges the GBI found without merit.
Some officers, like Robby Tate, spoke up and told Freeman to his face that he wasn't qualified to be Police Chief. Tate, we recall, was demoted in May 2010 after telling Freeman he was incompetent, and later fired for something he had done six years earlier with permission from the former chief. Tate's job was restored by the city council in a 3-2 reinstatement vote, but the officer hasn't challenged Freeman since, and his (temporary) firing served as a warning to other city employees who might dare confront the Chief.
Several years after Freeman was appointed, one citizen left an anonymous letter on (now former) councilman Bill Craig's front door. The letter was addressed to Craig but meant for the whole council. We don't have a copy of the original paper, but you can read the letter's text here. The following is an excerpt:
"I am pretty sure you are not aware of the imploding situation you have at the police department here in town. Chief Freeman and the City manager have set about to set up and defame a number of officers in the department. The Chief has worked hard to breed mistrust and confusion in the department, going so far as to threaten people's jobs if they speak badly of either the Chief or his newly appointed unqualified Assistant Chief. Also threatening to fire them if they so much as hear someone else talking bad about the Chief or his Assistant and they do not report the naysayers." …
"All of the officers with any experience in the department have voluntarily gone back to road patrol to get away from the Chiefs screaming, ranting outbursts. He has thrown people out of his office screaming loud enough for everyone to hear because he had told them the police department would provide police escort for a military funeral and then did not. When they came in to ask what happened he threw them out. He dislikes any branch of the military and has on many occasions made disparaging remarks regarding the military and the men and women who currently serve or who have previously served. He has also shown up on the scene of a fire (for which he has absolutely no experience or training) and been ranting and raving to the point where the citizens watching were laughing at him running around and screaming like a chicken with his head cut off. (this particular fire a women died) I believe in a crisis I would expect the Chief to be the calm one, able to take control of the situation. This is not the case with the Chief you currently have. He is trying to hang on for 5 more years so he can collect the retirement of a chief. He has surrounded himself with only young inexperienced officers who are afraid of him, totally marginalizing any officer with any time on the force and experience." …
"I believe he and the city manager need to go as the city manager approves his gorilla antics. The Chief it should also be noted spends most of his time on his office computer playing video poker and video golf. I do believe this is theft as he is accepting city funds for work, not games. Several officers have documented his computer time and are afraid to come forward until he tries to fire them. They are all terrified to say anything to any member of the council as they have been told they will be fired if they do. Several have also resorted to recording any conversations they have with him. All of this is just the tip of the ice-burg and doesn't even begin to address the Chief selection process and how the City Manager intentionally set it up so he could remove qualified individuals from the process so the council would only have who he wanted them to see." …
"Mr. Freeman and the City Manager rule the police and fire departments with fear and intimidation and continuously breeding mistrust and confusion. Which in this economy has worked well for them. .. He is totally irrational especially when he is in a situation he is not qualified to handle. So he just screams and rants until everyone says or does what he wants.
The events with Robby Tate (which happened after this letter was written) and what our source observed the chief saying about Johnny Stephens, Jr. go to show that the original letter was factual, and should have been taken seriously by the council. Unfortunately it was ignored by the council and city manager at the time – in fact, they took no action beyond passing the note (which had some hand-written comments on it) to Freeman. The Chief then forced officers to take handwriting tests to track down who had written it. Despite the time and money wasted investigating, no "culprit" was ever identified and likely never will be.
That wasn't the last letter about Freeman the City Council would receive: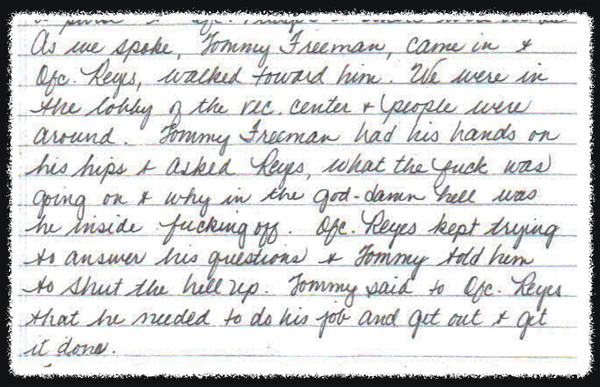 In 2008, Freeman cursed at an LPD officer, Denny Reyes, in the LaFayette Recreation Department in front of several people, including rec. department employees. The officer was sworn at, told to shut up, and (per the letter) nearly driven to tears by the barrage of verbal abuse.
Freeman also made comments about Reyes' race:

The letter writer wasn't sure exactly what racial remarks were said, but we'd guess it was something like "stupid Mexican" (or worse) since Freeman was observed calling Reyes that on more than one occasion, at least once on police radio.

The letter writer asked the officer afterwards why he put up with that kind of abuse, and he replied that it was required to stay employed by the City of LaFayette. In this day and age, grown adults feel as if they have to endure verbal abuse, personal attacks, and racist remarks just to stay employed. That's an absolute embarrassment for LaFayette and should make everyone who lives in the city ashamed of its police leadership and the elected leaders – Mayor and City Council – who ignored this letter after ignoring the last one.

The Chief also threatened Reyes with termination, saying he would "fire his ass." That, again, fits what we've been told about the Stephens firing this month and shows that this letter should have been taken seriously. This happened four years ago, but last week officer Reyes was finally fired, reasons yet unclear. However, in light of the abuse he's endured at LPD since Tommy Freeman took over, it's amazing that he didn't quit long ago and sue the city for discrimination.
(The letter also details Freeman's disgusting behavior during a conference about dealing with rape and sexual abuse. We highly recommend you read the entire thing.)
Not every officer waited to be dismissed. P.D. Vaughn, a department veteran, got fed up and turned in his resignation in October 2010. In a letter to the City Council, he cited the chief's swearing and verbal abuse against both officers and citizens, continual threats to fire people, and general incompetence.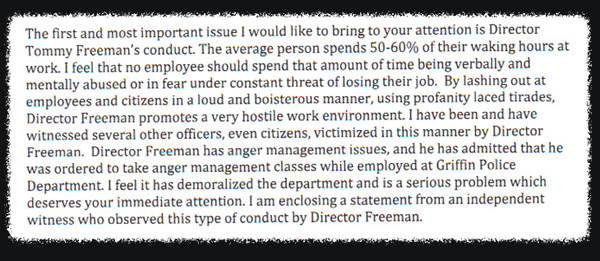 Vaughn also pointed to several instances of criminal behavior among officers (including a relationship with a teenage girl) being covered up and Freeman's attempts to frame officers for his own actions and get employees who question him fired. (Less than a month after the letter was sent, Robby Tate was fired for those very reasons.)

The detective concluded his letter by saying the chief "has no concern or respect for the employees of LaFayette Department of Public Safety or for the citizens of LaFayette" – feelings we share. Underground contributors have directly observed Chief Freeman quietly making fun of citizens who dare stand up and ask questions during council meetings, and he once referred to the older lady we call "Brave Citizen" as "crazy."
We don't know every detail of what happened with Johnny Stephens, Jr. earlier this month, or what official reasons the department had for firing Corporal Denny Reyes a week later. But we do know that no police officer, fire fighter, or human being should have to go to work every day and endure the kinds of abuses and attacks LaFayette Public Safety Director Tommy Freeman has been subjecting his employees to.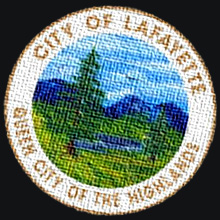 Freeman is a remnant of the disastrous Johnnie Arnold administration, and should be joining Arnold in forced unpaid retirement, because his tenure over Public Safety has been a disaster. But until the LaFayette City Council actually chooses to take these allegations seriously and give them the attention they deserve, the department will continue to be an embarrassing liability where good men are thrown under the bus and incompetents float to the top.
When Freeman was appointed in 2007, LaFayette had the same mayor and three of the same five councilors (Arnold, Swanson, and Meeks) that it has today. Two of those five councilors (Arnold and Swanson) were on that panel when the letters we've cited here were turned in. But none of them have done what we elected them to do – keep the city's residents protected and safe by making sure departments are run efficiently and respectfully.
Tuesday night, March 20th, there will be a reinstatement hearing for Johnny Stephens, Jr. at LaFayette City Hall. (We haven't heard if Reyes will have a reinstatement hearing; considering his work environment the officer probably doesn't want his job back.) Everyone in the city who has any concern for these abuses at the department should attend that meeting, but it shouldn't be just about Stephens and his career as a firefighter – it should be about Tommy Freeman and why elected city leaders continue to tolerate his incompetence and abuse.
Even a good cop, the best police officer in the world, shouldn't be allowed to attack and berate those he's supposed to protect and serve with – and Freeman is hardly a good cop. By most accounts he's not even adequate at his job. The LaFayette council, old and new members, should make it a priority to investigate and replace Freeman instead of waiting on the department to fully collapse. (Councilor Meeks should be recused from any discussion or vote about Public Safety since her son has benefited greatly from Freeman's leadership.)
So far a time for the meeting hasn't been announced. Soon as we hear anything this post will be updated.
03/20/12 UPDATE:
The meeting will be held at 7 PM. LaFayette City Hall on Duke Street.
According to the Walker County Messenger, officer Reyes was fired for "a policy violation" based on "a complaint logged within the last three weeks." We've heard, unofficially, that he arrested an employee of TVA and that arrest wasn't handled properly (or someone at TVA raised a stink), and Freeman decided Reyes was "a liability" to the police department.
03/20/2012 UPDATE:
The council voted 0-4 against reinstating Mr. Stephens. (Councilman Davis did not vote due to a conflict of interest.) Stephens' termination is now official. The cause is stated as insubordination after he refused to install a police radio into a vehicle belonging to a city employee (not Mr. White) after being asked multiple times by Freeman and Bengie Clift. Still no explanation of why Stephens was the one asked to install it.
Stephens did technically refuse an order, which is grounds for termination, but what else can employees of Public Safety do when faced with these abuses? Quietly quit, or stand up and risk being publicly fired in hopes of bringing attention onto the problems at LPD? Based on what we know of Stephens' actions and statements to the council, he was out of line – but even with a justifiable termination, this decision establishes once again that Tommy Freeman's behavior is acceptable, and will likely cause it to escalate. We've been promised time and again that the council will address citizen concerns, but so far they've failed to do so on this issue – and by the time they do, we may well have no good people left to police the city.
03/21/2012 UPDATE:
Excellent coverage from the Times Free Press. Essentially, Stephens was being asked by Freeman and White to do something beyond his job description, refused to carry out the order, and showed his butt because he didn't know how to file a complaint against the abusive police chief. The termination was justified because of how Stephens behaved, but his behavior definitely came out of frustration with the continual abuse going on at LaFayette Public Safety.
And we WERE right about it being related to Mark White..