2010
09.27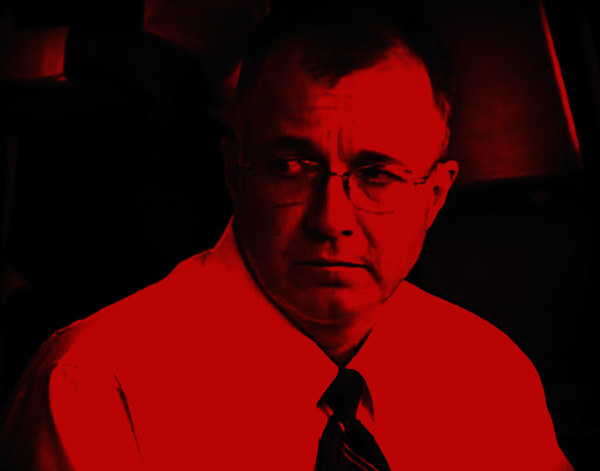 During last year's murder trial, LaFayette Police Sergeant Sam Parker and his attorneys built their defense around the possibility that Theresa Parker was still alive. Shortly after being arrested Parker told GBI officers that Theresa had possibly gone to Florida, to Gatlinburg, or run off across the border with a singer named Elvis, a story that was brought back up during the trial and has been mentioned over and over by the few friends Sgt. Parker had left after his murder conviction.
Turns out Theresa was near the border, but not the one in Mexico. For the last few years she's been near the Alabama-Georgia border where some of her remains were found last week by a Chattooga County farm hand.
Farmer David Ross Ledbetter took a break from loading corn last Monday and stumbled on a human jawbone near the Chattooga River in the Holland/Lyerly community. Chattooga County deputies found additional bones and clothing on Tuesday (but no sign of Elvis) while GBI forensics experts quickly matched the jawbone to Theresa Parker's dental records, confirming what many had feared: Theresa never made it out of Georgia and won't ever be coming home.
Recovered remains may not reveal much about the way Theresa was killed, where the murder happened, or even where her body has been for the last 3-1/2 years, but they do prove that she's dead – blowing away chances for Sam to have a successful appeal. Most locals never had much of a doubt that he did it, but now even those who defended the former police officer (including ex-partner Robert Digges) will have to concede this doesn't look very good for Mr. Parker's supposed innocence.
With the remains identified in record time, the GBI and Walker Sheriff's Office began contacting Theresa's family and other involved law enforcement agencies late Tuesday. The news went public Wednesday afternoon when the Sheriff announced a media event to be held at 5:30, preempting a GBI press conference scheduled for the next day. Between 3 and 5 PM reporters from local, Chattanooga, and Atlanta media outlets gathered outside the Walker County Courthouse to shoot photos and live video during the long-awaited announcement, right on time for the evening news.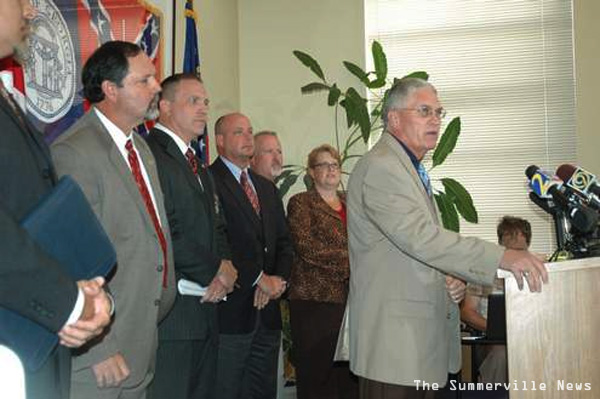 The press conference was held at the Walker County Public Relations Office in the basement of the Commissioner's office. Wilson, looking strong and sharp despite his well-publicized battle against cancer, stood behind the dais in front of a "historical" Georgia flag, joined by Chattooga Sheriff John Everett, prosecutor Leigh Patterson, and Jerry Scott of the GBI – all of whom had more to do with investigating, prosecuting, and finding the body than Wilson himself did.
Despite his lack of involvement, Sheriff Wilson took charge of the press conference, directing the other officers where to stand and when to speak while taking questions from the throng of reporters. Many have commented how calm and professional the sheriff looked during the media event, but looking good on camera and speaking clearly don't necessarily translate into being a good law officer (or president, or doctor, or anything else except perhaps actor). We'd rather hear from someone like Chattooga's John Everett, who despite appearing nervous and sounding a bit like Forest Gump ("that's all we have to say about it at this time"), briefly presented actual facts about the discovery and then moved out of the way without unneeded bragging or speculation.
Wilson, in comparison, had diarrhea of the mouth – loving the cameras almost as much as the cameras loved him. Even with little first-hand information, the Sheriff spoke for almost all of the press conference's 15 minutes, repeated himself several times, and answered several questions that should have been passed along to others.
Part 2 of this video is available here.
The first question asked (at 7:55 into the video above) concerned Theresa's family: "When you spoke to the family, how much did it mean to them? What was their reaction?" Instead of directing that inquiry to the family or answering it briefly, Wilson spoke for nearly two minutes about the trauma of losing a loved one, of how Theresa's mother would miss her for the rest of her life, and on and on – commenting on the woman's spiritual and psychological condition while almost putting words into her mouth. (As one Facebook commentator said, he was "flying by the seat of his britches" with no idea what he was talking about.)
Wilson also claimed his department never stopped actively searching for Parker, even though she disappeared over three years ago and the case against her husband was closed upon his conviction. "We never let up looking for her. As a matter of fact, we were looking for her yesterday in a different location. .. We always continued to look for her."
This claim was echoed by Mr. Scott of the GBI, but so far he's the only other member of law enforcement we've found who's willing to back up the Sheriff's statement – and at least one local cop suggests no such search was being conducted (or was at least put together at the last minute once Wilson suspected Parker's body had been located).
One news report from last year stated no official search for Theresa had been conducted since 2008 – so even if the Sheriff's Office or GBI had done an occasional search, claiming "we always continued to look for her" constitutes a bit of a stretch.
If the department HAD continually looked for Theresa Parker, they never would have found her without searching in the most logical places. Wilson claims to have always felt she was within 30 minutes from home, so searches were restricted to a four county-area – but investigators never ventured into the southern end of Chattooga County where remains were eventually found.
That riverbank site is within the predicted 30-minute range, on a hunting trail Sam Parker would have been quite familiar with, and only 12 to 14 miles from Parker's childhood home where he admitted going with a boat on the night Theresa disappeared. Not looking there, or even in that end of Chattooga County, makes little sense. Considering all the manpower, media attention, and time that law enforcement authorities had at their disposal, there's no reason for Theresa's discovery to be left up to a random farmer looking for sticks.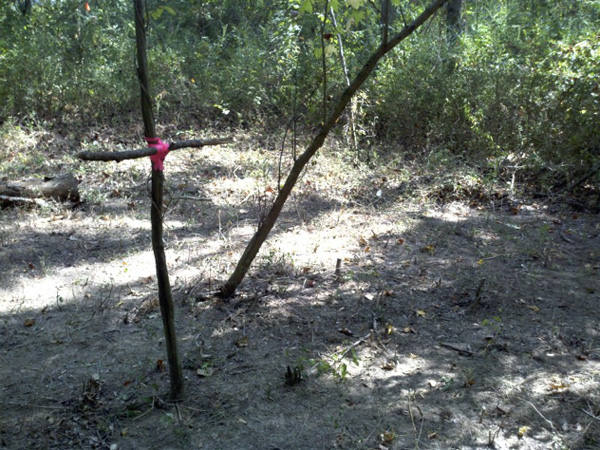 So considering how poorly the Walker County Sheriff's Office conducted its hunt for Theresa Parker, we can definitively say Steve Wilson had nothing to do with finding her body – and in fact had a lot more to do with her murder than with her return. Some responsibility for her death is shared equally by Wilson, his Walker Sheriff's Office, the LaFayette Police Department (which has barely been mentioned in this week's news), and the LaFayette city government because all had ample warning about Sam Parker's dark side and plenty of opportunity to stop him before he committed murder.
In 1989, shortly after Sam began working for the LaFayette PD a second time, his then-wife Keila Beard told friends that the officer had beaten her and threatened to kill her while on duty. One of those friends told her own husband Max Morrison about the abuse and Morrison, then a LaFayette City Councilman, discussed it with Police Chief Dino Richardson and LaFayette City Manager David Aldridge.
"I have a little problem with the city paying Sam Parker to rough up his wife." -Former LaFayette City Councilman Max Morrison in 1989
Morrison testified last year that the chief dismissed the abuse as being a personal matter between a husband and wife, and neither Richardson (who passed away in August 2006) nor Aldridge ever spoke to the officer about his behavior. Morrison also dropped the issue once Beard left Sam and the abuse temporarily stopped. Beard herself spoke with Richardson and Aldridge when officer Parker continued to harass her family while on duty, but again nothing was done.
Steve Wilson worked for the LPD during that period and knew Sam Parker well, but testified that he wasn't aware of Sam's abusive behavior at the time and would have fired the officer if he had known of it. That however was not his last chance to do something about the abuse, and when he became aware of it 17 years later he took no action.
By 2002 Sam Parker had risen to the top of the LaFayette Police Department and joined an elite group of senior officers who could get away with almost anything. But his 9-year marriage to third-wife Theresa was crumbling and he was showing signs of mental instability.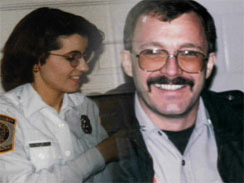 Walker County Sheriff's Deputy Bruce Coker, an old friend of Sam's, was called to the Parkers' home in 2002 on a report of domestic abuse. He found Theresa's clothing thrown in the yard and noticed she had an obvious mark on her face, but she denied being struck by Sgt. Parker. Although Sam could have been arrested on the spot, Coker (in his own testimony) didn't do anything because he didn't want to endanger Sam's career and didn't want to make Theresa a victim.
In April 2006 Theresa met directly with Steve Wilson and Dino Richardson in a final plea for help. During that 45 minute meeting, Ms. Parker told both men about Sam's erratic behavior, an incident in Panama City where he was sent to a mental hospital, his alcohol abuse (by then he was often drinking on duty), his physical abuse, and threats he had made against her. But according to the Sheriff she didn't want him arrested, only out of her home. Again, neither man did anything and only 11 months later Theresa was dead.
According to Georgia Code 17-4-20.1, any law enforcement officer who responds to an obvious case of domestic violence is required to arrest the perpetrator regardless of victim statements. That law had been in place for ten years when these incidents occurred, and all of the officers who knew of Sgt. Parker's behavior (including Coker, Wilson, and Richardson – two of whom were department heads) would have been aware of it. Saying Theresa didn't want Sam to be arrested is no excuse for not doing anything, because that goes against the very law they were supposed to be enforcing.
Sheriff Wilson, Deputy Coker, and Chief Richardson all violated the law and ignored obvious abuse just to protect their old friend Sam, and as a result have a share of Theresa's blood on their hands. Former City Manager Aldridge, who ignored complaints of abuse, and the city government leaders of 2006 who left the Police Department leaderless while Richardson was dying of cancer also bear culpability for the woman's murder.
Sadly, in the media and elsewhere this has been treated like just another gruesome murder committed by someone who happened to be a police officer. It should instead be viewed as a murder committed by a cop who was enabled by powerful law enforcement friends that turned a blind eye to his bad behavior and then let him drift into a position of unchecked power.
The sheriff and the city can't go back and fix this, they can't bring Theresa back to life, but they can step up and accept responsibility for the mistakes, missteps, and poor judgment that led up to Theresa Parker being killed. But up until this point we've seen no admission of responsibility, involvement, or even REGRET from Sheriff Wilson, Deputy Coker, the Walker County Sheriff's Office, the City of LaFayette, or the LaFayette Police Department.
At the very LEAST every officer and organization involved should send written apologies to Theresa's family and publicly honor her memory while admitting mistakes that led up to her murder. And for true justice, those written apologies would be followed by written resignations from several prominent locals and news of massive restructuring at the LaFayette Police Department.
The LaFayette PD and newly-instated chief Tommy Freeman should have cleaned house in 2007 once it became obvious Sgt. Parker had abused and killed his wife. But not even Parker and fellow officer Ben Chaffin (who helped him hide evidence) were fired or reprimanded for what happened to Theresa; they both lost their jobs over other issues. They should have been dismissed for their actions, along with every officer who knew Sam was dangerous but didn't try to do anything about him. Most of the officers who were there in 2006 and 2007 are still there, along with everyone at the Sheriff's Office who had refused to do anything that might impact their friend's career.
The Walker County Sheriff's Office and LaFayette Police Department both need to go beyond the minimum (which is all they've done so far) and take some important steps to reestablish trust between law enforcement agencies and the people who live here. The first step is cleaning out corruption, as mentioned above, and the second step is establishing policies for how to handle any future incidents of officer-involved crime and domestic violence.
Every employee of the police department and Sheriff's Office should be required to have regular sessions with a counselor, at least once a year if not more often. The county should also set up an independent hotline or advocate to handle officer-involved crime since the existing Women's Shelter and law enforcement agencies are too close to law enforcement officers to be effective in situations like the one Theresa Parker found herself in. And if those kinds of incidents do ever happen, nobody should bend over backwards to cover them up or get a pass if caught doing so.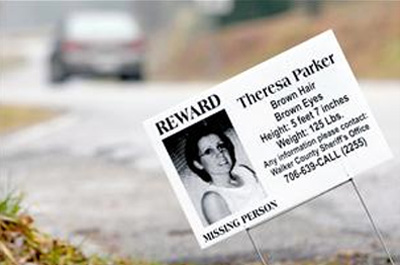 Officer-involved crimes and violence occur all the time all around the world, and it's safe to say Sam Parker isn't the first cop in Walker County to ever smack his wife around. In recent years we've also seen local officers accused of lying and tampering with evidence, of committing theft, of driving drunk, and of flirting with suspects – and don't forget the retired Walker County Sheriff's Office employee who forced an entire neighborhood to be evacuated during an "emotional episode" back in April of this year.
In light of those (and other) incidents, assuming that cops don't (or won't) need regular counseling, anger management training, background checks, and close supervision is naïve. So is assuming they don't make mistakes or would never commit a crime. Yet many naïvely presume everyone with a badge or in a position of authority and leadership is saintly, and overlook the possibility of other Sam Parkers doing what Sam Parker did to his wife. This isn't to say all (or even many) law officers are bad, but when we assume none are, crimes like these shouldn't be very surprising.
Ultimately, preventing similar incidents from happening again in the future requires not just new people, new policies, or new programs but an entirely new attitude towards law enforcement and the law in general. An attitude recognizing that no man (or woman) is above the law, regardless of race, job, or family name. An attitude that doesn't ignore obvious bad behavior from the wealthy, well-connected, or old friends. That kind of attitude must begin at the very top and flow down to be shared by law officers and citizens on every level.
The highest authority of law enforcement in Walker County is Steve Wilson, but so far his behavior has failed to display the kind of attitude we so badly need. This week we've not seen an air of humility, of regret, or of guilt. What we have seen is Steve Wilson prancing around in front of the cameras and taking credit for all the hard work others did to find Theresa Parker while putting words in the mouths of her family members. That displays an attitude that regards this as just another murder instead of a tragedy where blame partially falls on the shoulders of the very people later called to investigate it. That's no way for any law officer to behave, and definitely not the way to prevent someone else from becoming a victim of officer-involved violence.
This article is an update of Criminal Culture – February 7, 2010