2013
06.03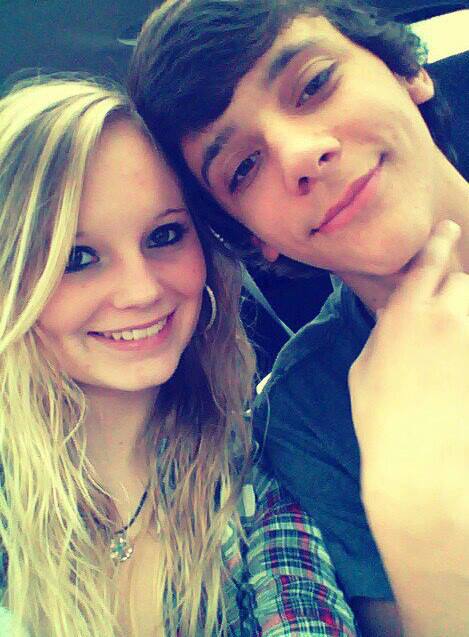 Accident on Chamberlain Rd. around 3 PM Saturday took the life of 17-year-old Josh Jackson. Also in the vehicle were Kaitlin/Caitlin Keith (with Josh in photo) and Austin Goodman, both 16. Keith and Goodman were both sent to Erlanger, Goodman was released with minor injuries and Keith (at last update) was still hospitalized.



(Photo obtained from Debbi's Flowers via Facebook.)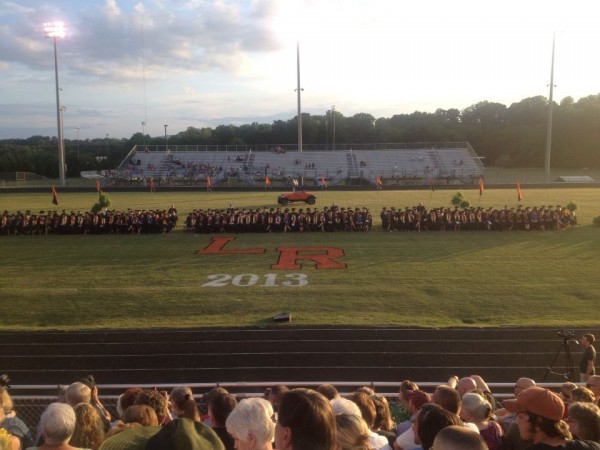 Congratulations to all the class of 2013 who graduated Friday night at Jack King Stadium.



A "housewarming party" in Chattooga County ended with several charges of statutory rape involving 14-year-olds.
This is not OK under any circumstance. NEVER, EVER OK.


17-year-old LHS sophomore Fitz Dickson was arrested Wednesday for having two knives at school. Two other boys, age 16, were also found to have knives. Unofficial reports say Dickson purchased his knives from one of the other students involved.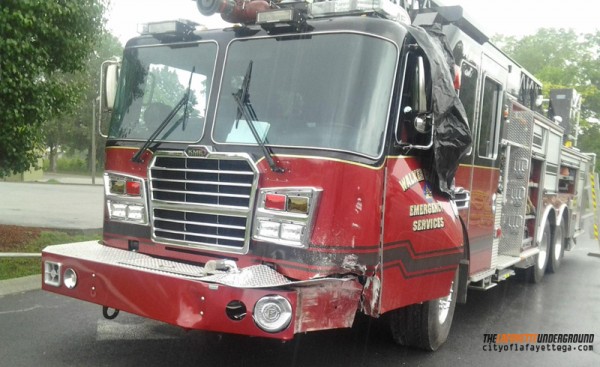 Walker County's $580,000 ladder/aerial truck was damaged Sunday morning at the Chickamauga Fred's. The half-million-dollar truck apparently got tangled up in a light pole and was so damaged it had to be towed away.
Concerned citizens who sent in photos of the incident say it wasn't an emergency call, unless you consider a Sunday morning biscuit run an emergency.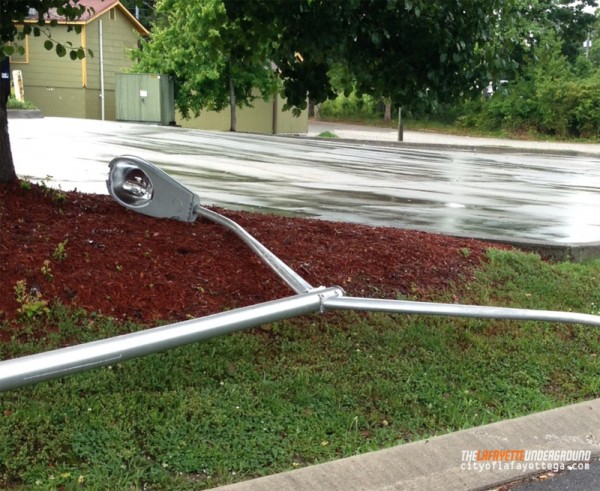 Discussion of the accident on Facebook revealed that using county equipment for personal errands is standard for Walker County fire/rescue crews on duty (they're expected to stay with equipment while on call even if they're running for food) and some fire fighters consider using equipment this way as a privilege of the job.
This could be a simple unavoidable accident, or a failure of policy/oversight at the department level. Regardless of the core cause, it's an expensive mistake that will cost the county money (either through repairs or increased insurance bills) and puts an important piece of fire fighting equipment on the disabled list for a time.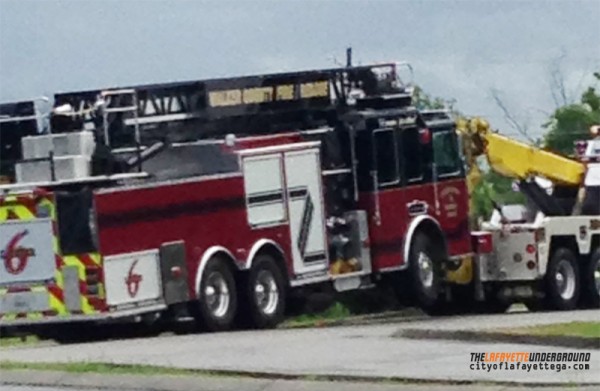 Last Wednesday the LaFayette planning commission approved rezoning a 10-acre tract of land on North Main Street next to the GSP post, across from Ledford Pharmacy. The rezoning means this property could be used for businesses instead of homes.
Interesting part is the potential for Walker County Schools to buy the land (at least the back side of it) for future expansion at LaFayette Middle, which it butts up against. Or maybe add a second driveway to help some of the LMS traffic nightmare.


GA Rep. Tyrone Brooks, accused of stealing funds meant for literacy, says he's been targeted by the FBI because he's brought attention on an unsolved 70-year-old racially-motivated murder. Which doesn't change the facts of the case at all, even if it's true.


Murray County's 30-year-old Sole Female Commissioner, during her first term in office, has put together an "ethics policy" for every department in the county to follow. Could be an example Walker and Chattooga, the only other sole-commissioner counties in NWGA, should follow.
Not that our leader(s) would know real ethics from a hole in the ground, but it's a nice thought.
Murray County had a FIFTEEN candidate election last year to fill the unfinished term of their last commissioner. The winner, Brittany Pittman, is 30 and a banker. She graduated from high school in 1999.
By comparison, our Commissioner owns a trailer park, secretaried her way to the top, and graduated before the Civil War.


A new parking deck built at the Georgia Capitol will have special parking spaces for legislators two feet wider than the other spaces meant for everyone else who parks there.
Is this meant to help them park their larger vehicles, or so they can get their larger behinds out of the car without getting stuck?


For today's links and any breaking news, follow the Underground on Facebook or Twitter.