2013
05.17
Around 8:30 AM Wednesday a single-wide house trailer on Baker Hill caught fire. Neighbors reported loud booms or bangs, and several neighborhoods in south LaFayette briefly lost power.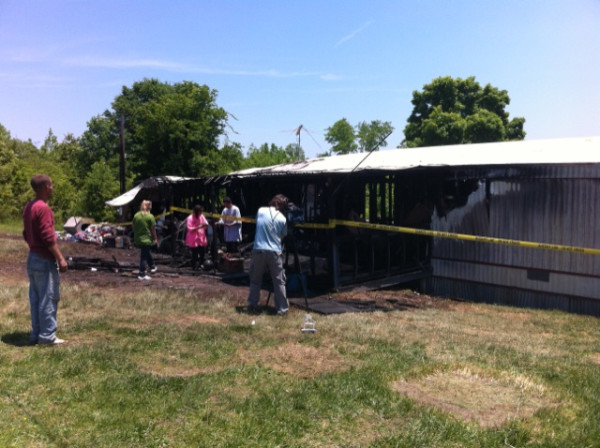 A total of 22 Walker County and Walker State Prison firefighters responded to the blaze, but trailer fires are difficult to extinguish and the nearest hydrant was some 2,500 feet away. (Baker Hill is a political/geographical oddity, as it lies outside LaFayette city limits but can only be accessed by driving through town.)
When it was all said and done the home was a complete loss. A family of FOURTEEN people, including nine children all under the age of 10, was left homeless. The Snyders lost nearly everything (they likely didn't have much to start with), and had no insurance.
The family has been temporarily put up in "a local home" by the Red Cross. They've been given some temporary help through Ledford Pharmacy, which is the suggested place to go if you'd also like to help the family out.






This morning LaFayette Middle School will be involved in an emergency drill. The drill could involve evacuating the school, and plans at one point also involved shutting down the LaFayette bypass. Not sure if that's still included in the drill.
Students who don't have parental permission to participate in the drill will be isolated in an uninvolved section of the school, watching movies or doing some kind of school work.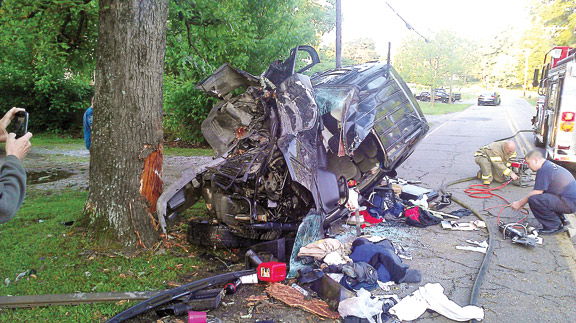 LPD has determined Jared Marsh likely fell asleep driving on Sunday morning when his Jeep slammed into a tree off Chattanooga Street. The 19-year-old was seriously injured, and at last report still hospitalized. Judging by the accident photos he's fortunate to still be alive. He WAS wearing a seatbelt, thankfully.


During Monday's LaFayette council meeting, city leaders announced a refund from an electric study overcharge. Interim City Manager Max Morrison found the overcharge and worked out a refund, and also found an overcharge for the city's water service. As a result of the refunds, the city's water and electric are now in the black for 2013. Unfortunately they didn't decide to roll back the rate increase from last month.


A former Whitfield Co. gymnastics teacher, accused of asking a 15-year-old former student for sex, lives on Hope Drive in Rock Spring. He's specifically been charged with "computer porn" (not child pornography) and child exploitation.
The suspect, 38-year-old Billy Newcom, had a clean background check and was well regarded as a gymnastics coach before he quit due to an injury.
Background checks are necessary, but we can't rely solely on those – every criminal at some point in their life had a clean background.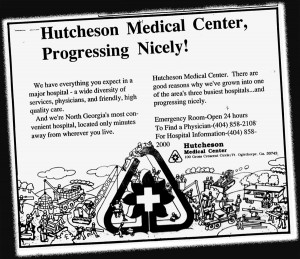 During an emergency meeting Wednesday night, Commissioner Heiskell agreed to back a new $2.5 million line of credit for Hutcheson, offered jointly with Catoosa Co. Catoosa's Commission agreed to the funding during a meeting earlier in the day. The funding was made available immediately via another loan from Regions Bank.
This is what Walker and Catoosa are doing INSTEAD of the $70+ million bond issue Hutcheson asked for. This money won't pay their debts, just keep the doors open for another six weeks while Hutcheson looks for another entity to buy or lease the entire facility.
Hospital leaders insist "the wolf is not at the door" but Hutcheson employees will be paid with a paper check this week, not direct deposit, due to not having funds earlier in the week. When payroll gets disrupted, things are not going well. The $2.5 million will be gone by July 4th; if there's no outside savior by then it's going to be a sad day for the hospital and the communities it serves.



After class ends later this month, three Walker Co schools – LaFayette Middle, CV Elementary, and Rossville Elementary – will undergo major renovations and expansion. The work is expected to take until at least next January. The plans for LMS include adding new classroom space where the hated parking circle is now. No word on how this will disrupt class schedules, if at all. The project will cost $3 million in ELOST funding.


Earlier this week Georgia briefly removed donated Bibles from drawers in state-owned lodges and cabins, but on Wednesday the material was returned by order of Governor Deal. Deal says the presence of a Bible in a dresser drawer isn't state established religion because all religious groups are welcome to donate material to share the same way.


Mayor of Lookout Mountain (city not geographic feature) resigned last night, saying he and his wife are moving out of town. The tiny municipality will have an interim mayor until November's regularly scheduled election.
Lots of turmoil in local city governments lately: LaFayette city manager pushed out, Fort O. city manager and police chief fired, LaFayette mayor will retire this year, Varnell city manager (who lived here) quit and moved out of town, Lookout Mountain mayor resigned, lots of similar activity in small towns in Tennessee. Chickamauga City Manager expected to retire in the fall…
Only place in Walker County not experiencing some turnover is Rossville, and that's only because nobody wants to be in charge of a snake pit booby trap.
All these experienced people in the area with no jobs, and LaFayette will still end up hiring another city manager from Bumville down near the Georgia/Florida state line.


Atlanta news outlets have recently raised a stink about the Fulton County tax commissioner buying himself a $39,000 SUV with county funds. Meanwhile, here in Walker, the Sole Commissioner and County Attorney both have similar vehicles also purchased with tax monies in 2011 and 2012. Walker County's budget is nothing compared to Fulton. Plus the Fulton County tax commissioner doesn't get in three or more wrecks a year like Our Miss Bebe.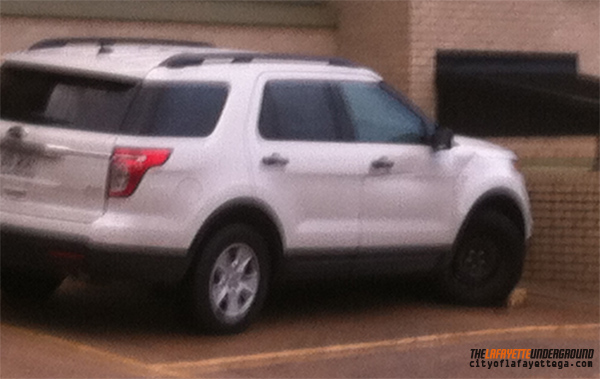 The SUV purchased in Fulton cost around $39,000. Bebe's new ride, a 2012 Explorer, costs about $30k retail. Assuming the county got some kind of deal, we're talking $28 grand or so. County Attorney Don Oliver has the same thing one year model earlier. $28k is less than $39k certainly, but Fulton County's budget is probably ten times the budget of Walker County.
You might make a case that Commissioner Heiskell needs a vehicle, but why does the County Attorney need one too?


Katherine Tumblin of Catlett was recently arrested at Trion Walmart for stealing $116 worth of various junk. Why do people try to steal such random silly things?


GA Department of Corrections has agreed to release 1,000 pages of documents about Hays Prison requested under Open Records laws. The nonprofit prisoner rights group requesting those records will drop its lawsuit, and gets $9,000 from the state for legal expenses.
The Summerville News editorializes that problems at Hays came from a lack of transparency – a policy that continues even as the institution is upgraded.
It should NOT take a lawsuit from a high profile organization to get records released.. Small media outlets are basically SOL with this stuff, and bloggers even more so. It completely violates the intention of open government law.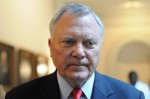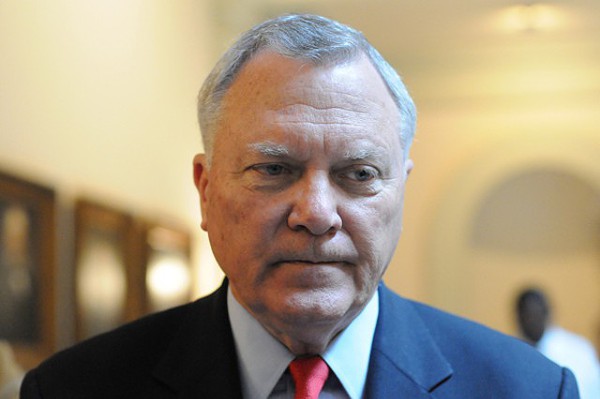 Gov. Deal vetoed a bill that would restore sales tax breaks to community health centers, nonprofit clinics, food banks, and similar groups. He said the state should review all tax exemptions and reduce the number of entities that get tax breaks – but still signed off on several measures giving tax breaks to large companies.
Now you can buy a new engine for your private plane without paying taxes, but medical equipment for a church-funded walk-in clinic will still be taxed at the normal rate.


This weekend will be great for fans of live music.
Roots Fest at Cherokee Farms will begin today and go through Sunday, featuring more than two dozen different bands or performers.
LaFayette's third annual Music on the Square will be held Saturday, with several of the same groups and a few unique artists. MoTS will be on the square downtown with no tickets or admission fees.
Draft & Craft will be held at the same time on Saturday, over on Chattanooga Street surrounding the Mars Theater District block. A renovated theater building and new ice cream stand will also apparently open up for the first time during that event.
Also this weekend, and through next week, an exhibit of Holocaust photos will be at the Dade Co. library in Trenton. Not related to music but something else possibly worth going to see.


Berry College in Rome is suing Tennessee over a state law requiring the private college to register and pay about $20,000 a year to erect billboards on highways in the Volunteer State. Tennessee says they're regulating education, Berry says TN is just unfairly trying to keep out-of-state schools from competing with its own colleges.


Also in Rome: New movie "Need for Speed" is being filmed. Production started on Thursday and should continue for several more days.



A Ringgold couple found what they say is the original secret formula for Coca-Cola in a bunch of old papers. An attempt to sell the recipe on eBay for $5 million ended up netting three times that amount.
How could you possibly verify the formula as authentic, make a batch of Coke at home?


Dalton State College has added two more Bachelor's Degrees, bringing the total available four-year degrees to sixteen. This is the closest four-year school for south Walker County.
…and you can't get HOPE at UTC or Chattanooga State.


For today's links and any breaking news, follow the Underground on Facebook or Twitter.