2013
05.20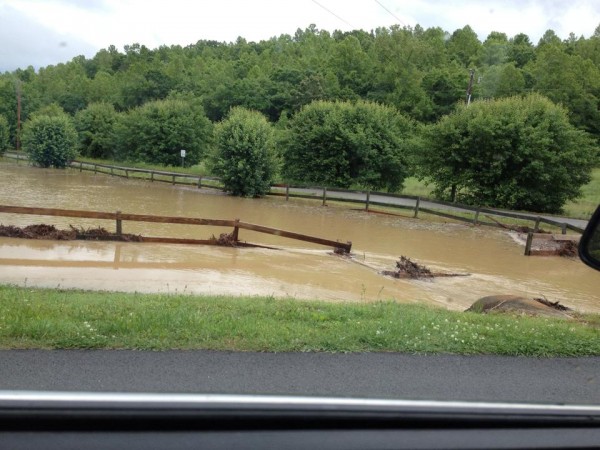 Heavy rains over the last two days have closed roads in Chattooga County (Walker County apparently doesn't officially ever close roads) and put Walker County Schools on a two-hour delay. Trion officially received 4″ of rainfall between 8 AM and 4 PM; LaFayette got over 3 inches for the day, and Rock Spring measured about 1 1/2. Some unofficially measured eight or nine inches on their home rain gauges.

Walker County was briefly under a "State of Emergency" on Sunday afternoon. Two families were evacuated during that time. So far there are no official reports of any homes damaged, only downed fences, drowned pastures, and washed-out driveways.

In Chattooga County, a rescue worker was sucked through a culvert while trying to help residents evacuate near West Halls Valley Rd. He came out the other side and was rescued, taken to Redmond Hospital in Rome, and is believed to be OK. Thank God he didn't get stuck. A total of five families were evacuated from the West Halls Valley Rd. area in Chattooga, which is where the worst flooding in our area was seen.

The photo above is from the Halls Valley Road / Lee School Road area in Walker County. Check LU Facebook for more flood photos.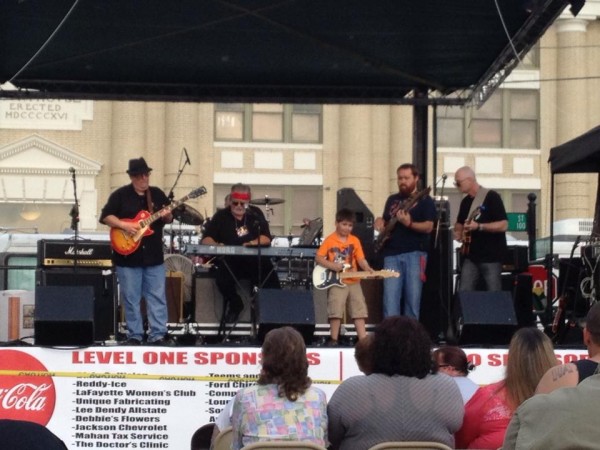 Music on the Square in downtown LaFayette was held on Saturday before most of the heavy rains fell. The third-annual event appears to have been a success; no official word yet on attendance numbers. A complimentary (or possibly competing) event on Chattanooga Street seemed to be lightly attended.


Saturday night during the late news, Channel 12 mentioned a possible shooting in Walker County. On Facebook later on, the station said the shooting was overheard on police radio but Walker County Dispatch refused to release details when pressed. So far the possible incident hasn't been mentioned elsewhere.
In the absence of official confirmation or denial, rumors and speculation have spread the story wide. There's no consensus as to what happened, except whatever happened (or was falsely reported to police) happened on "Upshaw Street" (which doesn't exist) or Upshaw Drive, which is in Chickamauga off GA 136.
Somebody in law enforcement or 911 dispatch needs to clarify if something happened or not. People need to know if simply to stop the rumors from getting bigger.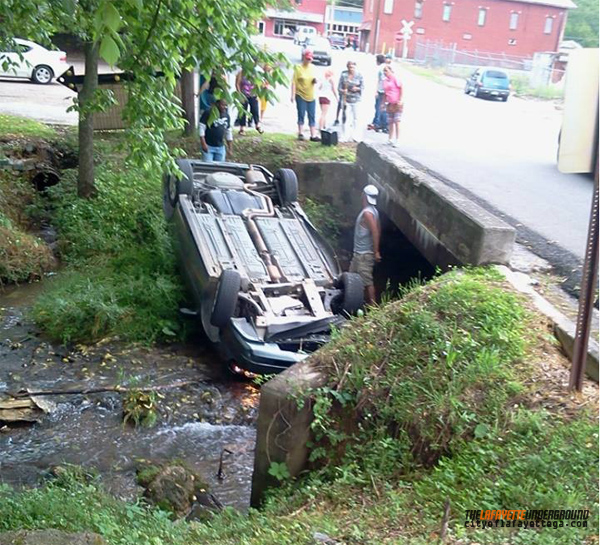 During Music on the Square on Saturday, someone drove their car off the side of Villanow Street in town and into Town Creek. Eyewitnesses say the driver was "distracted" – a friend of the driver says he was avoiding children in the street. Driver is reported to be OK, if a bit banged up.


The owner of a Rossville pool hall claims he, his business, and his customers are being harassed by a Walker County Sheriff's Deputy. The deputy keeps pulling over customers and accusing them of engaging in illegal gambling; the business owner says the deputy has a personal beef with him.
Figures the ONE business in Rossville they harass for illegal gambling is the one that doesn't engage in it. Maybe he just forgot to contribute to Stocking Full of Love this year?
This is nothing new – Rossville PD has destroyed many a business through harassment. Sounds like the deputy just decided to get with the program and do what the locals do. Maybe he's looking to change jobs?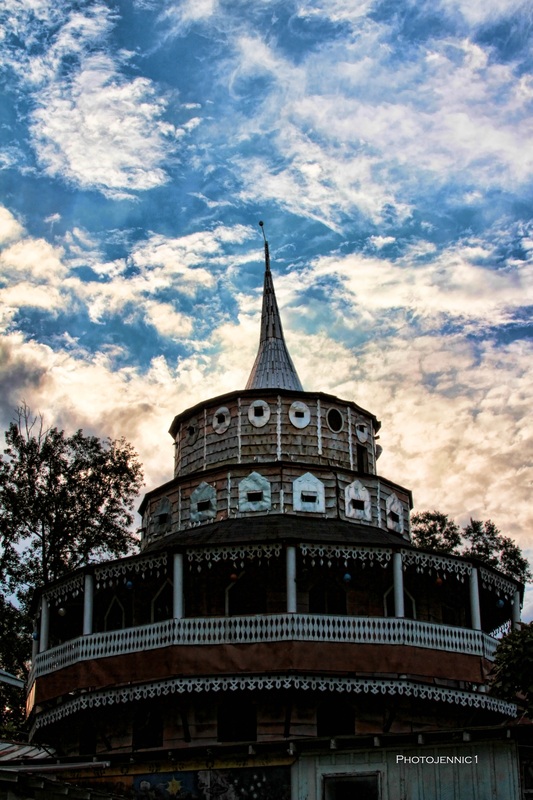 Thanks to a $445,000 private arts grant, visitors to Howard Finster's Paradise Garden in Trion will now be able to tour an air conditioned Finster museum.
Ever been to Paradise Gardens or Finster Fest ?


Pubic Officials Behaving Very Badly: A federal grand jury has indicted GA State Rep. Tyrone Brooks for using a charity to raise more than $780k for HIMSELF between 1995 and 2012. He also stole money from a fund meant to promote black leaders. Brooks faces at least thirty counts of fraud.

More details here. More on Brooks' background as a Civil Rights leader.

Tiny city of Nelson, GA just passed a new law requiring families to own firearms. The law has loopholes and exceptions for personal beliefs and isn't being actively enforced, but the city is now being sued by a prominent national anti-gun group.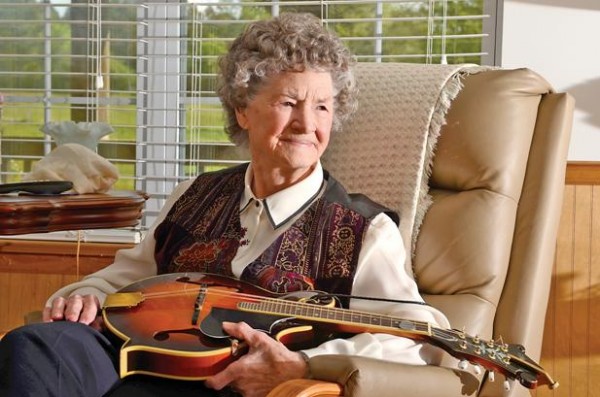 93-year-old Lidabell Beagles plays mandolin like someone half her age. The LaFayette resident didn't touch the instrument for sixty years but picked it up again after her husband passed away in 1993.

(Linked article includes video.)

Thanks to everybody who contributed photos yesterday of the flooding, and all those who got Music on the Square pics over the weekend. Some really compelling photos and information have helped all of us stay on top of the news.

LU is socially driven local coverage, which means we've got a potential reporter or photographer in 6,100+ places at the same time. The Underground depends on YOU for photos, tips, and information to stay relevant and helpful for the community. Other ways to contribute.
For today's links and any breaking news, follow the Underground on Facebook or Twitter.