2013
05.22

Flood damage: Chattooga County estimates thirty homes were damaged in their community during last weekend's flooding. Most of them were trailers parked on a campground where people were living.
So far there are no reports of damage in Walker County, although it seems a few homes were flooded over the weekend south of LaFayette. No official statements will be made until the flood reaches Chickamauga.


Commissioner Heiskell wants to create a new court system in Walker County to handle codes enforcement. She claims the county can't enforce codes because it requires a court order, and the traditional courts aren't fast enough to suit her.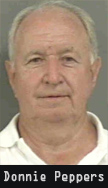 If we can't enforce codes, why do we have a codes enforcement department? She says there's one guy, but in 2011 the codes department budget was over $400,000. Where's all that money going, and what does the codes department do NOW besides erect campaign signs and drive around all day?
Another article says Heiskell wants State Judge Billy Mullinax to appoint retired State Judge Donnie Peppers to the new court. Peppers stepped down in 2011 but has stayed on the county payroll for reasons not yet made clear by Peppers or Heiskell. (Mullinax represented Peppers in his 2007 DUI; a mugshot from that incident was included in the TFP report and shared here for posterity.)
Walker County's codes were implemented several decades ago when Commissioner Heiskell was the County Administrator; she played a role in their composition and in pushing voters to approve them. She also created Walker County Police, the agency responsible for enforcing the apparently unenforcible laws. So in essence, Bebe will create a court whose budget is set by her so a judge paid by her can make rulings about her laws, for her police department to enforce.
In England the queen just waves at people..


Saturday night or early Sunday, thieves broke into fourteen storage units at LaFayette Rentals on North Main. Those are the storage barns next to Restaurant Enterprises.
Same thing happened on the same night in Catoosa. Might be a link y'think?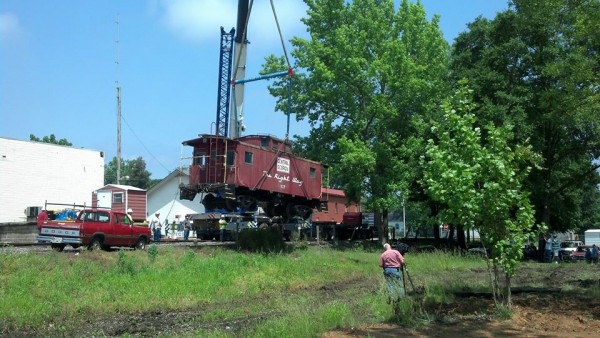 LaFayette's historic caboose was moved into place Monday over at the new park by a crane. The retired rail car will remain there on permanent display.
The city's original plan (or, rather, the Downtown Development Authority's original plan) to set up a baggage car in a swamp didn't work out, but we can have this one because an LU contributor saw a "caboose museum" mentioned in a newspaper from 1988, researched what happened to it, and got an article together. Chamber of Commerce leaders reading the 2011 LU blog post realized the old LaFayette chamber actually owned this thing, and brought it back from Summerville for installation in the park.
It only took 24 1/2 years, but the project is finally "on-track." (You're welcome.)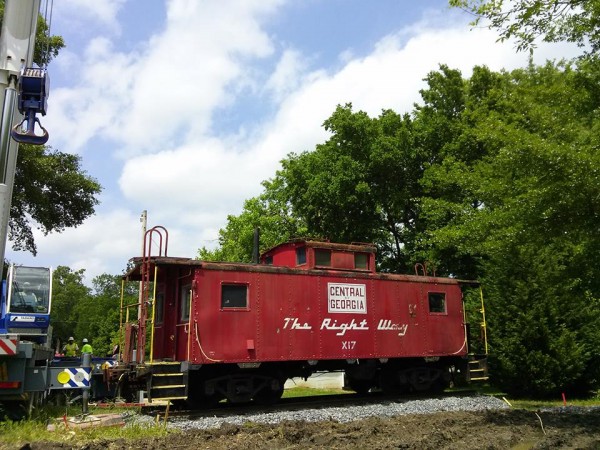 This kind of cheap neighborhood-improving family-friendly stuff is what the city should be doing. The money spent on the Hodge-Mahal softball fields (not to mention what we waste on the golf course every month) would do a project like this fifty times over.
And if the Tennessee Valley Railroad Museum trains stop down there now instead of just rolling by, it'll probably pay for itself in a couple years.



During last week's council meeting, LaFayette councilors listened to complaints about the way rec. baseball is run and then accepted a nearly half-million-dollar credit for overpayments on electricity.
As noted previously, the refund will be used to keep the city out of deeper financial troubles. LaFayette Electric customers won't benefit from the repayment, even though their rates were raised at least in part because of the amount being overpaid.


Sheriff Wilson has responded to accusations of harassment from a Rossville business owner. Wilson says officers haven't harassed the business, mentions the business owner's criminal history, and says he supports his officers 100%. He's nuts, he deserves it, and we didn't do it – all in the same comment.
All else aside (and this still smells funny), there's no justification for the deputy telling customers the man is running an illegal gambling business. He could sue the department for that if it's not true and he can prove it was said.
While the business owner may not be clean as a whistle, the deputy involved also has a spotty background of unprofessional behavior. Per the usual, Sheriff Wilson will stand behind his officer 100% even if the officer breaks every law in the book.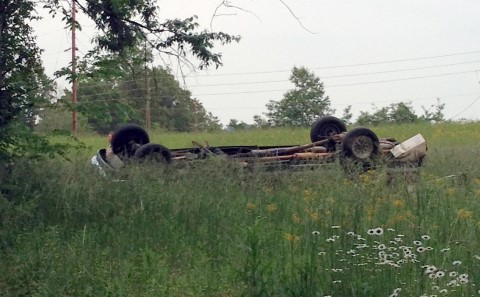 50-year-old Sheila Gail Hensley Rape was killed several days ago on GA 337 in Chattooga when her truck left the road and flipped. There's no explanation of why she lost control. Hensley lived in South Walker but had a Menlo address.


LaFayette resident Jason Hall, former City Manager of Varnell, resigned that position last month saying he wanted to help his wife run her LaFayette business The Cookie Boss. That story never seemed right, and turns out it wasn't the full truth – Hall was pushed out after Varnell's city council found "concerning" charges on his city-issued credit card.
Last week Hall and his family moved out of town after taking a job as city manager of Lyons in South Georgia. His wife still owns Cookie Boss but left it in the hands of someone else.


Remember the supposed Coca-Cola formula a Ringgold family was selling on eBay last week? The final auction was shut down by eBay and won't be relisted- and now ANOTHER guy from Ringgold is saying he has the formula too. (He doesn't seem to be especially serious.)
The original auction was showing a $15 million Buy It Now bid but apparently that was fake. Looks like the family will just have to enjoy their Coca-Cola recipe at home.


A Dalton 2-month-old was killed Sunday when its mom mistook gas for brake and pinned dad and child to the garage wall. The father is expected to be OK, infant was pronounced dead at the hospital.


Last week Georgia returned Gideon's Bibles to state lodges, cabins, and resorts, saying the availability of that donated material doesn't violate the law because any religious entity is welcome to contribute literature.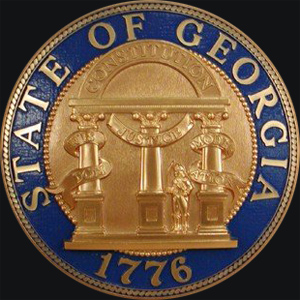 Now an atheist group is promising to collect its own books to leave in state-owned lodging. It's unclear if they legitimately want to distribute literature, put the state to the test about allowing "any" entity to put out books, or just put so many different books in the mix that the state stops putting out anything at all.
It will be interesting to see if non-theists can be as widespread and consistent as the Gideons have been for decades.
If people open state dresser drawers and find a Gideon KJV, "Why I Am Not A Muslim," and "The God Delusion" which one are they going to flip through?


GDOT has some 9,200+ unneeded tracts of land in suburban areas around the state, and probably another 3,500 tracts in rural areas. Some of the lots are over 100 acres, and thousands have value if sold on the open market. The agency is going through necessary red tape to begin selling much of the property to fill gaps in its budget. As a bonus, GDOT land sold to private owners will be taxable again.
They can start with a thousand-plus acre tract GDOT owns here in Walker County.


A 58-year-old Cartersville man set his neighbor's house on fire, damaging it beyond repair, over a conflict about uncut grass. He won't have to worry about the grass now since his neighbor (and family) are living with relatives and he's in jail.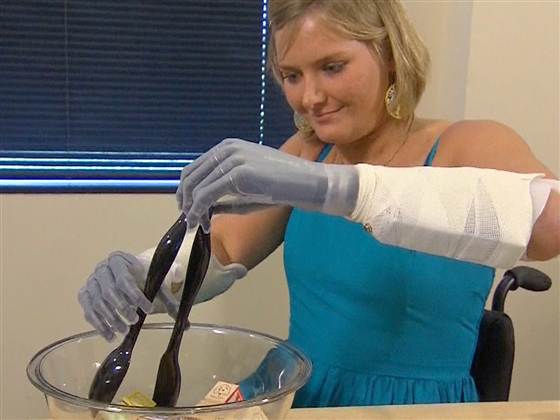 A year ago Aimee Copeland of Snellville, GA nearly died – and suffered four amputations – when she caught a flesh eating virus after cutting her leg on a zip line. Last week Copeland was given advanced prosthetic hands that will enable the now 25-year-old to live a fuller life.
In June 2012 it wasn't clear if Copeland would even survive, much less have an opportunity to live somewhat normally.


In 2014, Georgia will depend on more than $12 billion in federal funds – that's nearly a third of the state budget. The state's reliance on federal money while legislators (who set the budget) criticize federal spending is rightly described by Governor Deal as "hypocritical."
Most of the money goes to healthcare, education, and transportation. Every penny comes with strings attached.


A student at Georgia Gwinnett College was afraid to tell his parents about failing English, so he faked his own abduction. After eight days of camping out he came home and was eventually arrested by the FBI.


A Kennesaw researcher is pushing the US Defense Department to award Medals of Honor to two men involved in the Civil War Great Locomotive Chase. Those two are the only ones out of 22 involved in the Andrews Raid and great chase not given the honor, and history doesn't make it clear why they were skipped.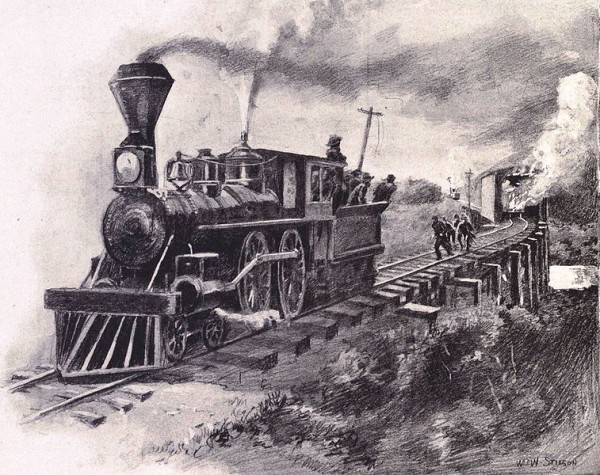 If you know your history, you'll recall the group of 22 Union spies stole a locomotive in Kennesaw and fled north through Dalton and Tunnel Hill until they ran out of fuel near Ringgold, then most were captured and later hung in Atlanta. After their arrest the men were held in the old Walker County jail in downtown LaFayette.


Rock Spring resident Jonathan Gentry has published a book – "The Lazarus Assassins." Here's his blog and a preview first chapter. Support local artists and authors when you can.
The book is available on Amazon.com in paperback and for Kindle


For today's links and any breaking news, follow the Underground on Facebook or Twitter.