2013
06.17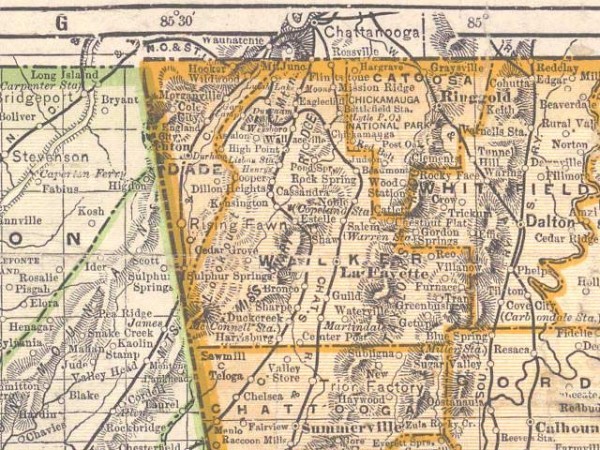 LU has been warning you about a property tax increase since before last November's election. Here comes the train:
WQCH Radio, 06/14/13:

"WALKER COUNTY GOVERNMENT IS RUNNING LOW ON CASH, AND EMPLOYEE FURLOUGHS MAY BE COMING SOON.
"COMMISSIONER BEBE HEISKELL ON THURSDAY, AUTHORIZED A BANK LOAN NOT TO EXCEED 3-MILLION DOLLARS, TO COVER SALARIES AND OPERATING EXPENSES OF THE COUNTY THROUGH DECEMBER 31st OF THIS YEAR.
"COMMISSIONER HEISKELL SIGHTED [sic] AS REASONS FOR THE SHORTFALL: A DECLINE IN REVENUE FROM PROPERTY TAXES, AS WELL AS A DROP IN FEES COLLECTED IN STATE COURT. SHE SAID THAT PROPERTY VALUES HAVE DROPPED DUE TO THE RECESSION. MORE AND MORE SENIOR CITIZENS ARE TAKING PROPERTY TAX EXEMPTIONS, AND MANY ARE PUTTING IDOL [sic] LAND INTO CONSERVATION COVENANTS, THUS AVOIDING PROPERTY TAX PAYMENTS.
"'WALKER COUNTY'S TAX DIGEST USED TO EQUAL 1.5 MILLION DOLLARS PER MIL. NOW THAT'S DROPPED TO 1.3 MILLION PER MIL,' HEISKELL SAID. 'I'VE LISTENED FOR YEARS TO PEOPLE SAYING 'DON'T YOU DARE RAISE MY TAXES', AND NOW IT'S CATCHING UP WITH US'.
"THE COMMISSIONER WAS NOT READY TO ANNOUNCE SPECIFICS ON EMPLOYEE FURLOUGH DAYS, SAYING ONLY THAT IT COULD HAPPEN 'SOON'. THE TAX ANTICIPATION LOAN WILL BORROW AGAINST NEXT FISCAL YEAR'S REVENUE, AND THE LOAN WILL BE DRAWN FROM AN UNNAMED 'LOCAL BANK'."
Last year Heiskell took out a similar loan, but it was for $2 million in August. This year we need $3 million in June. The county's finances are getting worse, requiring Bebe to rob Peter to pay Paul earlier and in greater amounts each year. This can't continue much longer without an increase in property tax. (Walker County still doesn't have a fiscal 2013 budget; the fiscal year ends on September 30.)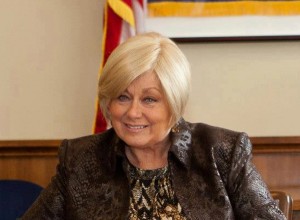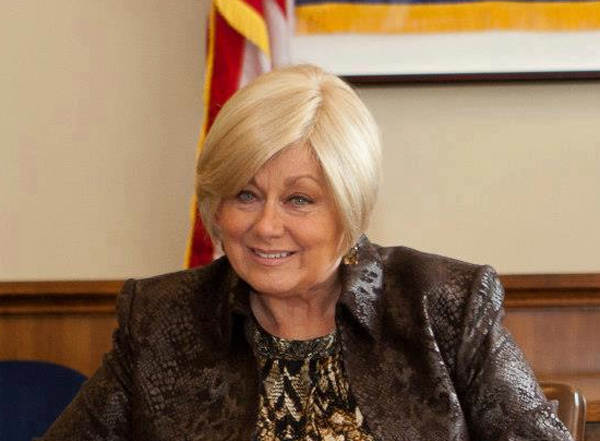 Meanwhile county employees are working five days a week on Lookout Mountain doing a project for the Davenport family, and Mountain Cove Farms is being prepped for a Civil War reenactment coming in September. The county has blown millions of dollars on foolish bullshit like those projects, and now we're taking out loans and furloughing people (likely the people needed most) before taxes go up.
Bebe and her predecessors have been saying for forty years that the BEST thing about sole commissioner government is having someone to blame when things go wrong. She's said it's best to have a single person in charge so the buck has somewhere to stop.
Maybe she's right. There's no doubt who bears full responsibility for this, and it's none of the people/entities she's named. Bebe can blame the state, senior citizens, Walker County taxpayers, or whoever or whatever she wants, but ultimately her pet projects and refusal to cut fat from the county budget is what got us to this point.




Last Monday night LaFayette City Council was asked to take out a $300,000 loan to finish library renovations, using library property as loan collateral. The idea was suggested by Commissioner Heiskell, who promised to pay the city back with 2014 SPLOST funds.
The idea was wisely rejected. LaFayette has invested more into this project than any other entity, and Bebe's broken SPLOST funding promises are one reason why the library project ended up $300k short in the first place.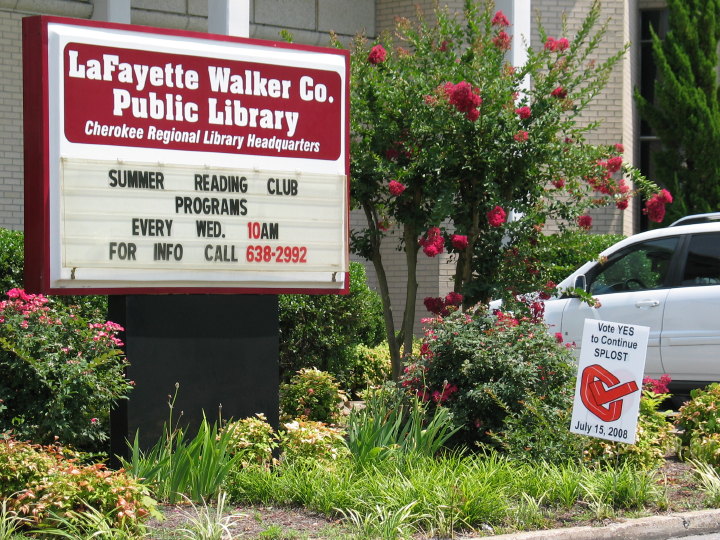 In 2008 the library was promised something like half a million dollars in county SPLOST funds, plus use of county equipment and employees for this renovation. In return, the the Library publicly lobbied voters to support the tax. After SPLOST was approved and work began, Heiskell said the value of equipment and workers would be taken OUT of the half million, leaving the library system short on a project that was (admittedly) too expensive in the first place.
In the linked article, it seems Commissioner Heiskell wants people to blame any issues with this project on the city, because of rejecting her idea. But the city has so far done everything it committed to do for the library, even though the county and school system have both pulled the rug out from under them on multiple occasions.



Walker County, which needs to borrow money to make payroll and can't give the library $300,000 for renovations, has announced tentative plans to buy the old Dow-Reichhold plant site in Kensington. Funds to purchase this 31.7-acre tract of industrial property would come from dedicated Development money, not the county's depleted general fund, but purchasing the land will further hurt the county's budget in future years by removing more acreage from the tax rolls and adding more land that has to be insured, maintained, and patrolled.
(In the last six years Walker County has purchased thousands of other acres, all now untaxed; much of that county property is empty or underused – which might be one reason why we need a $3 million loan.)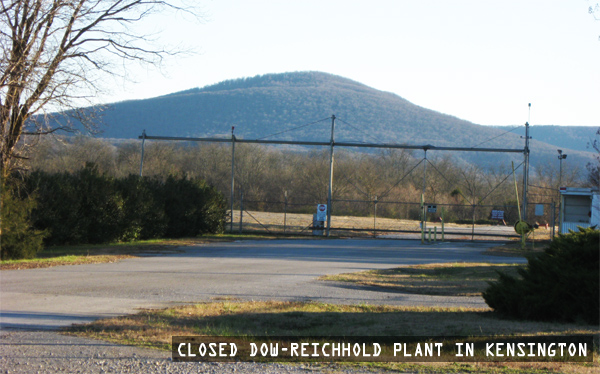 According to news reports, Walker County (i.e. Bebe) feels the property would be a good source of water for the SunRae fish hatchery, which still isn't operational. LAST June that business came into the county as a water bottler, which would be operating by July (of 2012) and hire about fifty people. Bebe said the county had nothing in it and wouldn't be spending any money for the obvious joke operation, but now here we are possibly buying land for them to have well access.
Or maybe it has nothing at all to do with SunRae at all.
Last August what remains of the Dow-Reichhold company was threatening legal action against Walker County for possibly stealing five million gallons of water from these very same wells. This could be a way to settle THAT legal issue without admitting any wrongdoing.


A Rossville pool hall has closed its doors, probably for good, less than a month after the business owner accused Walker County Sheriff deputies of harassment. Sheriff Wilson denies targeting the company, but neighbors say deputies were watching it continually and haven't been around since the place went under.


Last year a Murray County judge was accused of offering a woman a favorable decision in return for sex. Now a man who rented a trailer from Judge Bryant Cochran has pled guilty of planting drugs in the woman's car, apparently in retaliation for her accusations against the Chief Magistrate. Two Murray Co. deputies have already pled guilty of felony obstruction for their roles in this growing corruption case.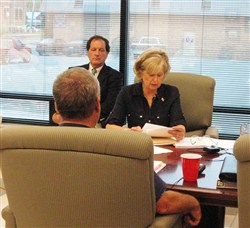 Dade County has until July 1 to back some Hutcheson debt or it will lose one of its two representatives on the hospital board. During the county's June meeting, commissioners "declined to take action" on the debt, meaning they won't meet the deadline unless a special meeting is called in the next two weeks.
Dade commissioners don't sound especially optimistic that things will get better at the hospital, and they also don't seem very happy with John Deffenbaugh for putting them into the deadline position. Oh well. They shouldn't continue to have a voice in the hospital's future if they're not willing to pay up to keep it open like Walker and Catoosa have time and time again.


GA Department of Juvenile Justice director suspended 20 department employees, including its chief investigator, after finding 20 uninvestigated cases of youth inmate sex abuse. Department policy demands sex accusations in YDC be investigated within 45 days, but some of the unchecked incidents happened last year.
Continuing fallout from the recent study showing GA among the nation's worst for sex abuse in juvenile detention centers.


Rome is Georgia's 19th largest city by population, biggest in the state without direct Interstate access. A plan to build Rome an I-75 connector has been on the drawing board for years, but that planned route crosses property belonging to the Rollins family – one of Georgia's wealthiest and most politically connected.
Last week the state admitted that road will never happen, meaning 20,000+ people lose out on a highway because of the Rollins family.
The Rollins are originally from Catoosa County. Their now-deceased patriarch once owned all of Pigeon Mountain and the land where Mountain Cove Farms is now. Rollins heirs and their various companies are among the biggest political donors in all of Georgia. In 2010 Jeff Mullis, a beneficiary of Rollins generosity, wrote a letter to GDOT opposing the highway project now being abandoned.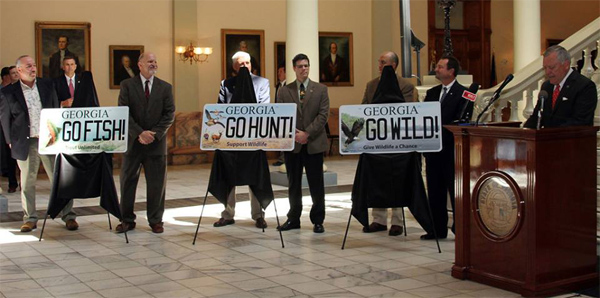 Last Thursday Governor Deal introduced three new "wildlife" license plates. Extra fees from purchasing these tags supposedly go to support GA Department of Natural Resources, but mostly end up in the state's general fund. Nice looking plates anyway.


On June 25 Commissioner Heiskell will deliver her annual "State of the County" speech to the Chamber of Commerce.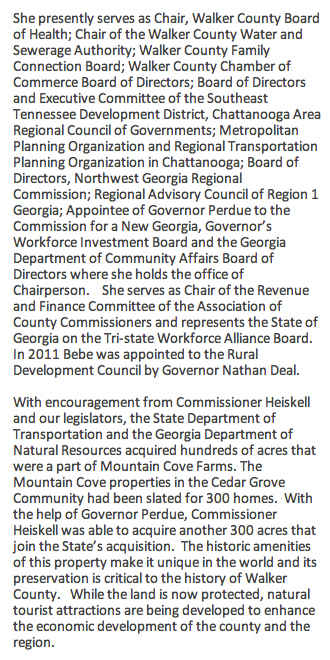 There's usually no reason to hear the speech since she says the same thing each year, but the interesting part is this link listing all the different boards and committees she's a part of. It's no wonder she doesn't have time to listen to her constituents.
One reason she's on so many of these is a lot of them require one commissioner from each county to serve on them, and we only have one. That's a good argument for having a board – to distribute the workload among several people so they all have time to attend these meetings and still give voters the time of day.
Also interesting that the five-paragraph press release dedicates an entire paragraph to brag on Bebe for "encouraging" the state to buy thousands of acres of land in Kensington, along with the hundreds Walker County purchased at Mountain Cove Farms. One of the worst, most misguided decisions of her entire 13 years in office is something the politically subservient Chamber takes time to highlight.
(Any bets on Heiskell mentioning the county running out of money during her "State of the County" address? No? Anyone..?)


In 2012, Georgia had 30 work-related deaths. The most dangerous occupations were construction and manufacturing, with 12 killed in each field. A lot of that came from highway accidents involving road construction crews. Agriculture was third with four deaths.
"Blogger" isn't on the list, so far.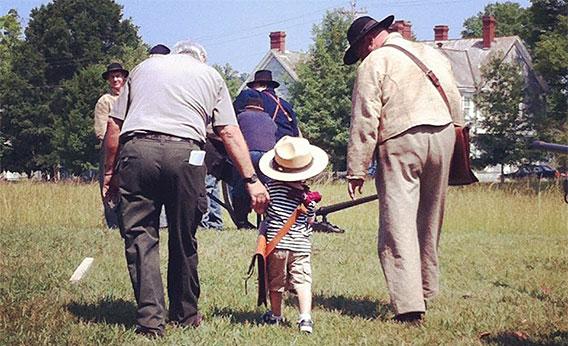 Gerry Allen always wanted to be a park ranger. After retiring from a career with Delta Airlines and bouncing around several parks around the south, he's settled in as interpretive ranger for Chickamauga Battlefield.


For Father's Day, a look at how men become dads in the first place: old-school love and courtship in Walker County. From Villanow native Jordan Scoggins.


Environmentally-friendly building projects seek LEED certification, but that requires builders to use LEED-approved materials. Georgia forests (and woodlands in most other Southern states) are harvested by companies participating in a different environmental certification, which means buildings built with GA sourced wood can't be LEED approved.
All that said to explain this: Gov. Deal has issued an order blocking state agencies from factoring LEED approval into building projects, since doing so keeps them from using Georgia timber.


For today's links and any breaking news, follow the Underground on Facebook or Twitter.