2013
06.14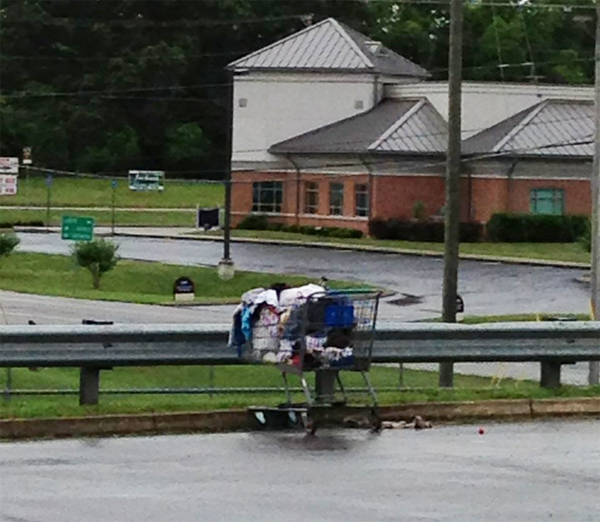 During Monday night's City Council meeting, the council discussed issues in the city electric department. Per a blurb on WQCH.net, "CITY OF LAFAYETTE EXPLORES PROBLEMS WITH NEW-TECHNOLOGY ELECTRIC METERS AND 'MISSING REVENUE' FROM POWER SALES."
Sources say LaFayette electric loses about 6% of its juice a month through "system loss" – in other words, power lost through the transmission lines and equipment. Same sources say the city's loss shot up over 10% during March or April. An employee of an unrelated power company told LU 6% is too high, and numbers at that level or higher mean the city's power grid is inefficient, either due to poor maintenance or outdated equipment.
So a whole lot of the power bill increases recently experienced could be due to power that goes into the ground for no reason other than a problem with the grid.
The city could save itself AND us money by upgrading and repairing everything, but that would cost a lot more than the current loss. The council would have to raise rates to cover the cost of fixing things to.. avoid raising rates.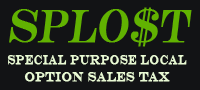 But there is a solution: electrical system upgrades and efficiency improvements within the next SPLOST cycle. Along with roads and sidewalks, LaFayette could invest SPLOST into fixing what's broken in the power grid. SPLOST can't go to run the city, but it could go to fixing the electric grid that the city basically makes most of it's money from.
SPLOST won't get any LU support unless the county makes reforms (not likely), but the tax bill will still probably be renewed. The city should add these kinds of money-saving upgrades to it's SPLOST list before it goes to voters in November.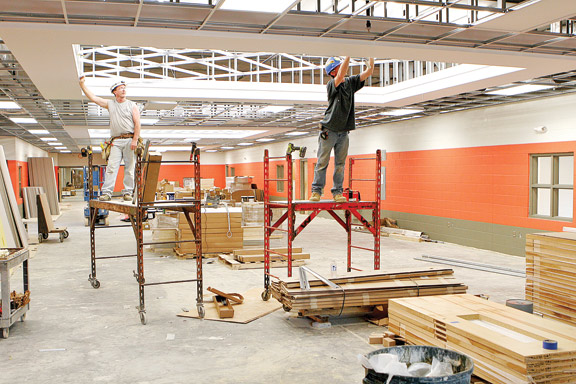 Construction crews are working 12-hour shifts to get Saddle Ridge open by August. The school has a "substantial completion date" set for July 15th and is supposed to have an open house on August 13.
Saddle Ridge principal Wendy Ingram has shared her e-mail address online, encouraging parents of incoming SR students to e-mail her with any questions or concerns they might have.
Per the linked article, Saddle Ridge will have 32 individual bathrooms for students. School employees are going to regret that setup after about two weeks. Kids will have more privacy, but that's also more opportunity to make messes unsupervised and you reduce capacity because nobody will be peeing and washing hands in the same space at the same time.
"A central common area will serve both the K-5 elementary and the sixth- through eighth-grade middle school as a cafeteria, gymnasium and auditorium."
That's not as much separation of grades as we've been led to believe in past reports. Not sure that's going to be as good as they think, either.
Hopefully it'll all work but any time you try something new there are bugs or unforeseen complications to work out.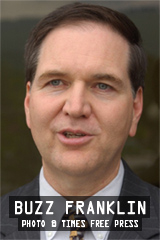 Three months ago a handful of sex crime cases being prosecuted in the Lookout Mtn Judicial Circuit were put on hold after the Dalton FBI office was found to be run in a questionable manner. Defense attorneys have been asking for information about the paused cases and any improper actions from the FBI office or local law enforcement that could lead to the cases being tossed out, but DA Buzz Franklin has been completely uncooperative. Now a new judge is prepared to move forward with or without Franklin's participation.
This will be Buzz Franklin's last term as DA. He only won by 40-something votes last year and that was before all this stuff with the sex crimes investigations came out. One of the people involved with the FBI activity works in his office and he's close to many of the law enforcement agencies that worked with the FBI, so he's got plenty of reasons to delay moving forward – but his actions in this just highlight, again, how dirty he is.



Ronald Railey of Probasco St. was arrested last week for slamming into a parked car (which then damaged a house) on Circle Drive.


Wilburn Fields, the Wallaceville "Pallet Man," asks why Walker County is suing him over his eyesore business when other junked up properties in the county are being left alone.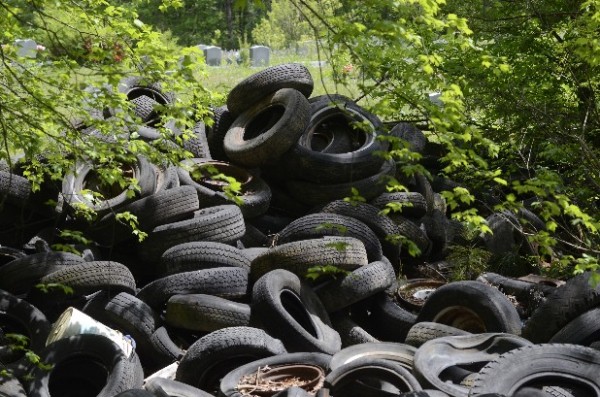 He could be more considerate with his business. It's too close to the highway and a real fire risk/rodent problem/eyesore. But he's right in saying the county doesn't enforce its rules evenly.
If we're going to have these zoning laws and property codes (which WERE approved by voters a generation ago), they need to be enforced the same for every individual and business regardless of where it is or who they are.


Commissioner Heiskell had a lot to say about the financial situation at Hutcheson during last week's public business meeting. Among many other things, she admitted that the hospital can't do it alone anymore and the counties can't keep investing more into it. HMC must find an outside entity to lease or buy the facility, but hospital employees have been whipped up into a froth of fear (by hospital leaders) and oppose any change.
The one rare issue where LU and Bebe see eye to eye, more or less.


Quick look at the two deadly accidents on Walker Co. roads during the last week; woman killed last Friday in Catlett is formally ID'd as Tandi Wilson. LU reported the name last week based on information from family members, but this is the first mention of her identity in official news reports.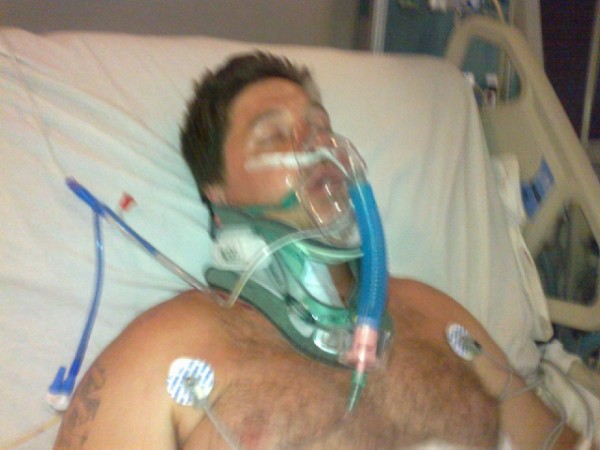 Last week a Rome man was paralyzed while trying to save a 4-year-old girl from drowning. The girl is fine but her rescuer Mike Patterson, who has no insurance, faces a long road and may not fully recover.
A Facebook page has been set up to coordinate donations for this gentleman, and to keep people updated on his progress. This has been in the news all over the world.


Money and property seized by law enforcement agencies in GA is meant to benefit department programs, but funds are essentially unaccountable. Fulton County's DA spent some of HIS department's seized money on movies, personal photos, baseball team sponsorship, and fencing for his home. All of this is technically legal, but it shouldn't be.
Questions have also been raised about how these funds are spent in the Douglas County DA's office. There the District Attorney actually called in the GBI to investigate his own office as a response to media inquiry, but since state law really says little about these funds the GBI will probably say he did nothing wrong.
Governor Deal admits there are problems with the state's forfeiture laws, and says he wants a "study" done to examine the laws and explore changes. But that could take forever.
There WAS a bill proposed to change these laws and add reform/accountability, but sheriffs and police chiefs from all over the state (including a very prominent Steve Wilson) charged down to Atlanta and scared legislators to the point they never even put the bill up for a vote.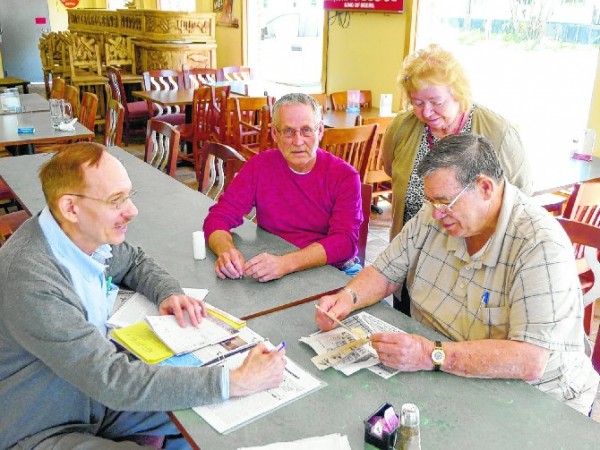 If you're one of Walker County's Democrat-favoring voters, the sad news is there's no longer a Walker County Democrat party. But the party's four remaining members have started a new group for progressives called "WAKE UP." The next WAKE UP meeting will be next Tuesday night.
After looking at the state Democrat party's current condition (lack of organization, lack of funds, and continual poor decisions in who's appointed to leadership positions), they probably made a good decision in going their own way with a new name. Will that translate into political influence? Probably not.


Dade county inmate who stole a vehicle and headed for Tennessee last Thursday was originally sentenced to six months in a drug rehab program. Now, thanks to his unplanned adventure, he'll be facing years in jail and was also beaten up by arresting officers in Rhea County TN.
This just in: drugs make you stupid.


A Gainesville 16-year-old is no more after she attempted "car surfing."
Feel bad for her family, but if you do this you're pretty much asking for hurt.


GA legislators have created a new committee to study the music business, in hopes of bringing new music-related jobs or music tourists into the state. One member of the "House Music Industry Study Committee" suggests new tax breaks for musicians or music companies.
What works for music works for everything. If Georgia had the lowest base tax rates in the country we'd be able to attract more business of every stripe. Why keep cherry-picking specific industries to benefit?



Three years ago this month LaFayette's arson problem reached a new high, finally getting some attention from the city's terrible, terrible (now former) chief of police.
Ultimately a city employee was arrested for setting 30+ fires, but got a light sentence after pleading guilty to the seven LPD could actually prove he lit.


Georgians who get stuck at the driver's license office without sufficient paperwork for new ID requirements can now turn in the remainder of their required forms online instead of making a second trip to the DDS office. Their final license will be sent through the mail.


An Atlanta area homosexual recently sued Georgia over an arbitrary ban on the word "GAY" for license plates. He won his suit, forcing the state to create an official list of banned words for tags, and got his "GAY POWER" plate.


Kennesaw's "Southern Museum of Civil War & Locomotive History" is planning a $1.1 million expansion. The extra 15,000 square feet of space will house documents and artifacts related to railroad history.
They're diversifying, adding more railroad material to balance the Civil War material. Plus there's not really a lot of Civil War related stuff out there not already in a museum or collection of some kind, but there's tons of RR stuff with nowhere to go. ..Instead of doubling down on solely Civil War tourism like Walker County.


This week's local LU sponsor is Elite Power Sportz of LaFayette. Authorized service center for Honda engines, MTD, Poulan, Briggs & Stratton, Weedeater, and Hydrogear, specializing in 4-wheelers, golf carts, cycles, and mowers. 111 N. Cherokee Street in LaFayette – tell them you saw their ad on The Underground.

For today's links and any breaking news, follow the Underground on Facebook or Twitter.