2013
05.04
May 1st was one year since the first LU Daily Update. The goal was (and still is) to provide a daily summary of news from LaFayette and other links that might be of interest to LaFayette readers.
Daily Updates stopped, for a while, last August due to burnout from covering local elections and frustration with election results. Updates stopped again this year in March and (until this point) in April because of personal issues and time constraints. But during those breaks the Underground did continue, as usual, on social media – and will resume posting Daily Updates here Monday.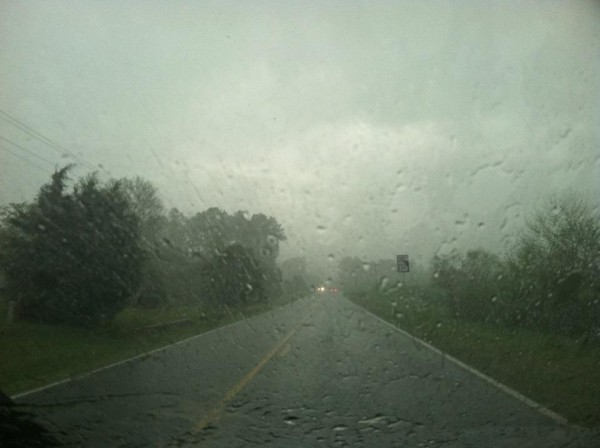 In the meanwhile, catch up on major news from March and April:
In LaFayette city government, City Manager Frank Etheridge was pushed out after only 18 months on the job. Weeks later, details and acceptable explanations for the forced resignation still haven't been provided. (A standalone LU blog post about the dismissal didn't help clarify things much – but that should be updated soon to add more detail.) Etheridge is technically employed by the city through May as part of his severance, but has already applied for a new job as Manager of Colquitt County.


During a special called meeting last Wednesday, the City Council named ex-Councilman Max Morrison to serve as interim City Manager. He started in that role Thursday. Morrison will accept no pay for the job while the council searches for a permanent occupant. One councilman says they've gotten twenty applications for the job, so far.


Mayor Florence finally revealed the city's worst kept secret, confirming (to WQCH radio) that he doesn't intend to run for mayor again this fall after more than 22 years in office. Maybe now he can focus on his vow to "get" Times Free Press reporters who asked too many questions.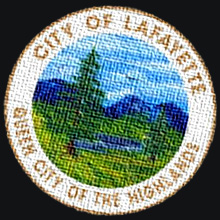 During its April meeting, the city council voted to raise electric rates by 10%. The vote was 3-2, with Chris Davis and Wayne Swanson both voting in opposition. Councilman Andy Arnold may be haunted by his advocacy for the rate increase this fall when he runs for reelection or (as many expect) tries to become mayor. Freshman councilor Ben Bradford, also up for a vote this fall, might also regret the "yes" vote come November.


An online petition asking the council to allow a vote on liquor sales in restaurants has a goal of 1,000 signatures, but is stuck somewhere around the 140 mark. Even with 1,000 names the petition isn't likely to sway a majority of the council to revisit the contentious alcohol issue, which was defeated during a close (non-binding) vote in 2009.



WQCH Radio, 03/05/13:

"WALKER COUNTY CITIZENS MAY GET THE CHANCE TO VOTE ON CONTINUANCE OF THE 'SPLOST' SALES TAX, AS WELL AS WHETHER TO APPROVE DEDICATED TAX MILLAGE TO SUPPORT LIBRARY SERVICES, THIS NOVEMBER.
"COMMISSIONER BEBE HEISKELL SAID THURSDAY, THAT THE SPLOST WILL BE UP FOR RENEWAL IN 2014 BUT UNLESS THE VOTE IS HELD THIS NOVEMBER, THE PRESENT 5-YEAR SPLOST WOULD END TWO MONTHS BEFORE A VOTE FOR RENEWAL COULD BE HELD NEXT YEAR. FOR THAT REASON, SHE IS CONTEMPLATING CALLING THE 5-YEAR PENNY SALES TAX RENEWAL VOTE, THIS NOVEMBER.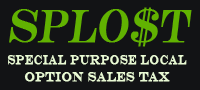 Walker County's business community should demand Bebe hold off on SPLOST renewal. Two months without the 1% sales tax won't break the county, but it could show voters the impact lowering sales taxes would make on their wallets and local business' sales. Heiskell won't do it; she's been around long enough to know it's easier to convince voters to continue an existing tax than implement one they haven't been paying – even if they only stopped paying it a few months before.
WQCH Radio, 04/25/13:

"THE COMMISSIONER PLANS TO EARMARK A PORTION OF THE SPLOST FOR ROADS PAVING, SINCE THE NORTHWEST GEORGIA AREA TURNED 'THUMBS-DOWN' ON THE TRANSPORTATION SALES TAX VOTE, LAST YEAR."
If Bebe will put language into the SPLOST measure guaranteeing at least 60% of the funds raised (60% of the county's share) will go to roads, she might find more support for the tax. Less than that and she's going to have a hard time getting another renewal. Ideally 75% would be for road work – REAL road work, not paving her driveway and building walking trails for the Davenport family – but 60% would probably be enough to sway voters still on the fence.
LaFayette leaders have hinted they will also legally earmark a portion of revenues for roads and infrastructure. If Bebe and the cities want SPLOST money then that's what they'll have to do – step up and guarantee voters in the actual ballot language that we'll get road work instead of the stupidity they delivered last time.


The November ballot will likely contain several other issues, including an additional property tax dedicated to library funding, liquor sales in county restaurants (or possibly in stores), and sunday sales of wine and beer.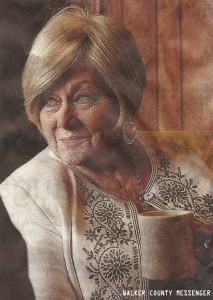 Heiskell's attitude towards alcohol seems to be (for her anyway) untypically democratic. She told the Chattanooga Times Free Press "I don't have a problem putting it on the ballot .. It might not pass. I'm just going to give [voters] the chance." She also said "I don't think I should force my will on others .. This way I can find out what people in the community want."
That's amazing language coming from the same woman who's spent the last decade-plus blocking efforts to vote on sole-commissioner government because she insists nobody in the county wants it.
But legalized liquor sales and Sunday beer are something she personally supports, and ending sole-commissioner government is an issue she opposes. She's all for the "will of the people" when the law requires a vote for her to get what she wants and the people are likely to go along with her.
It's not clear yet if a November vote in an off year would be combined with city elections, or if Walker cities and the county will have two separate votes in different places on the same day. That would make the vote messy and possibly disrupt county/city voting machine sharing.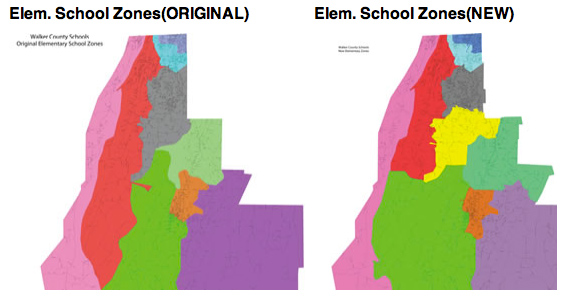 Walker Schools has released redistricting maps for all grade levels. Looks like the only schools not rezoned a bit are the two elementaries in Rossville. Biggest change will be for Chattanooga Valley Elementary and CV Middle kids living in Kensington, who will be shifted to Gilbert and LMS beginning this fall. Ridgeland HS students in the same zone will be transferred to LaFayette High.
As expected, quite a few parents are upset at having their child(ren) change schools, but there's no way to fill the new Saddle Ridge elementary and middle schools in Rock Spring without rezoning other schools in the county.



Once Saddle Ridge opens, the overall attendance at crowded schools like LaFayette Middle and Cherokee Ridge will drop, but will classroom sizes shrink? Probably not, thanks to a classroom size waiver the school board voted to continue during this month's meeting. That waiver means special education and gifted classes can exceed state rules by 42% (20 vs. 14 kids), kindergarten classes can have 26 pupils instead of 18 (44% over), and 4th through 12th grade classrooms can max out at 36 students.
Superintendent Raines admitted larger classes are "more difficult to manage" but the system's goal is to get every class as close to the adjusted caps in order to "maintain our budget" and not hire more teachers. There are no plans to bring in additional teachers for Saddle Ridge, just move current teachers from existing schools to the new facility.


For those who have been asking, here's a photo of progress on the GA 136 highway bridge over Chickamauga Creek in Kensington: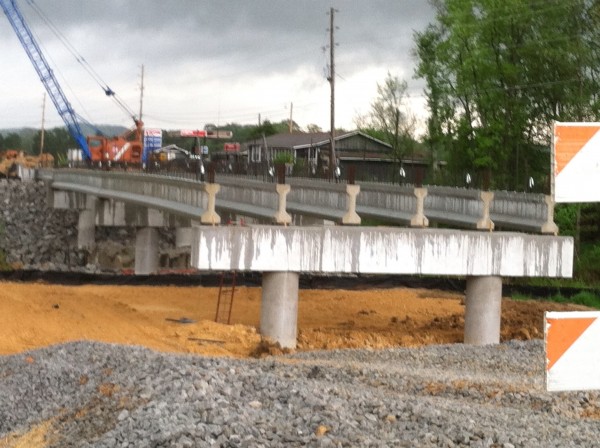 Photo was taken mid-April. The project is supposed to be completed in October, a year after it began. So far the predicted timeline seems to be on track.

After three murders in less than three months at Hays Prison, GA Department of Corrections brought in a different warden and began investing money into upgrades and repairs. The biggest expense is $1.7 million for new remote-operated locks. In order to justify the cost and get funds from the state they had to admit the prison had serious security problems.

While permanent fixes are made, some broken cell doors at Hays have temporary locks that open or close manually instead of the remote-control locks they'll eventually be replaced by. But the temp locks can still be opened from the outside, meaning prisoners still have some risk of being attacked by fellow inmates until repairs are finished.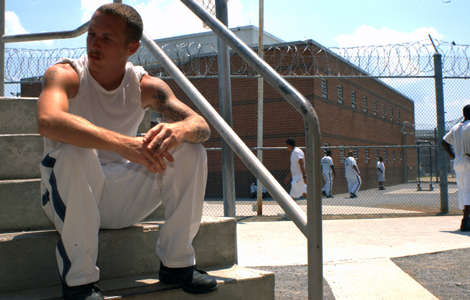 The institution's latest warden, who served as warden at Hays once before, says remodeling is on track to be done in May and prisoner visitations will begin again soon. He insists Hays is already "a great prison" and will serve as a "model" for the entire state once renovations and upgrades are complete.


What of prison leaders who let the troubled facility turn into a ticking time bomb? They all still have jobs, and some have been promoted. Yay for government jobs!

Meanwhile, GA Department of Corrections is being sued for violating open records laws due to poor cooperation with requests for prisoner records. One alleged violation? Charging a prisoner advocacy group a quarter-million dollars for a detailed open records request seeking information about broken locks and prisoner deaths at Hays.


Georgia's Juvenile prisons aren't much better run than adult prisons are.
Two GA Dept of Juvenile Justice officers have been arrested for smuggling contraband into the Muscogee County YDC. Three other YDC employees have resigned or been fired as part of the investigation. Items they're accused of sneaking in include cigarettes, lighters, cell phones, and "blunt spray" – an air freshener meant to cover the smell of marijuana smoke.

Georgia's General Assembly is trying to make changes to Juvenile Justice that could make things worse for some kids inside the system. In March the GA Senate unanimously passed a bill making GA Dept. of Juvenile Justice abuse records a secret. It fortunately was never voted on in the state House and isn't law, but could be approved next year quickly.
The bill is sponsored, in part, by Jeff Mullis. Jay Neal is a member of the House Committee that has to approve this for a vote on the other side. He needs to hear from his constituents on this one before they do something terrible for kids in YDC.

Another Juvenile Justice bill that DID pass both sides of the state legislature requires "non-violent" juvenile criminals to be sentenced to "community-based" programs instead of jail time.
"To be renewed next year, the county programs must reduce by 20 percent the number of children sent to the state facilities. That means judges can't lock up rowdy kids just to get their attention, so other options must be in place."
That means communities should get ready for an onslaught of teen criminals who know there are no consequences for their actions other than playing pattycake with a counselor for a few days if they get caught.


Also in the General Assembly…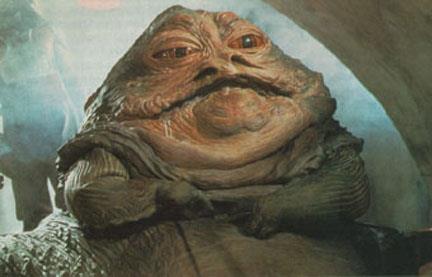 According to Peach Pundit Daily (e-mail newsletter focused on GA politics), Senator Jeff Mullis entered a committee meeting during the legislative session's final days to the "Imperial March" music from Star Wars.
"Darth Mullis: Senate Rules Chairman Jeff Mullis entered the Rules Committee meeting yesterday to music: The Imperial March, also known as Vaders' Theme. No reports of the telepathic choking of House Members… yet."
He thinks he's the Darth Vader of Georgia politics, but he looks more like Jabba the Hutt… And if he's Darth Vader, does that make Bebe Heiskell his Emperor Palpatine?
Plus he's from Chickamauga. His resume includes Chickamauga fire chief, Walker County development planner, and that's about it. So this might be a more appropriate entry theme.


While not eating free steak dinners and marching to Star Wars music, the General Assembly found time to pass a few bills.
The most closely watched issue(s) under the Gold Dome this year were about guns. Several different bills, including ones that would allow concealed weapons in churches and on college campuses, were glommed together during the final days of this year's legislative session. After intense lobbying by the University of Georgia's Board of Regents (and the governor), the combined guns bill never made it up for a final vote.
After the measure died, college students at GA Tech and Kennesaw State wore empty holsters in protest. Opponents of the bill continue to insist no students want it, but most political insiders expect the bill to easily pass next year.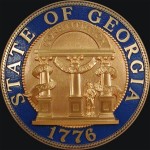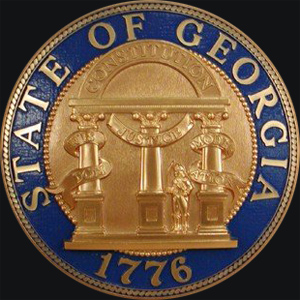 A new law authored by Jay Neal makes sexting between teens a misdemeanor. Currently sexting, even from one juvenile to another, is a felony. Supporters of the law say it keeps kids from being branded sex offenders for making a mistake at a young age. Opponents say it could making sexting more common (if that's possible) with reduced consequences for future child predators.

The state's new ethics bill – worked out by a small committee which featured Jeff Mullis as a member – is full of holes. One commentator said the bill's bad features outweigh any benefits it might provide. Good thing we have such ethical legislators.


Last week Governor Deal signed a bill changing a few parts of last year's immigration law. The forms of identification required by the law were adjusted, and those who file various paperwork with the state annually will no longer have to produce documents on renewal.
Monday Deal also signed a law giving tax breaks to businesses that invest in expanding or building sites considered "tourist attractions." This is also called the Lake Winnie Tax Break since it will let Lake Winnepesaukah write off much of the cost of their new water park, scheduled to open several weeks from now.
Here's a look at every bill signed by the governor so far. He has until May 7th to decide about remaining legislation.

Another proposed law that SHOULD have been closely watched (but seems to have been ignored by most in the media) was House Bill 1, meant to reform the state's backwards asset seizure laws.
Accused criminals are legally considered innocent until proven guilty – this is a basic Constitutonal right. However in GEORGIA accused criminals can have their assets seized based on decisions of officers, and then have to fight in civil court to get those assets back regardless of their guilt or innocence. Seized assets not returned are sold with profits going to law enforcement agencies that have little accountability over where the funding goes.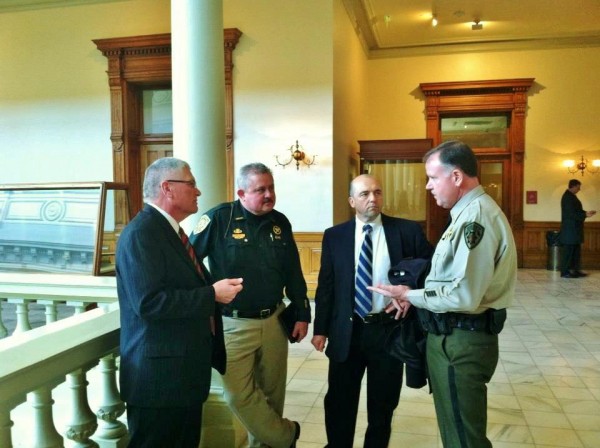 Unfortunately, HB 1 died without a vote in the House or Senate, thanks to some 90+ law enforcement department heads who held a protest in Atlanta during March. Here's our own Sheriff Wilson hanging out at the State Capitol with other cops opposed to giving citizens due process.
Wilson can't be trusted with kids's Christmas money, so why do we continue to trust him with big stuff like this?



Last week Governor Deal signed HB 628, a bill changing the board structure at Hutcheson Medical Center. Since the hospital property is owned by three counties (Walker, Dade, and Catoosa) changes in its governance must be approved by the legislature and governor.
The law gives Catoosa four board members at Hutcheson, same as Walker. It also potentially changes Dade County's board representation. If Dade wants to keep its current two Hutcheson board members, they have until June 1st to back 20% of the hospital's debt – otherwise they drop to a single board member. So far Dade leaders show no desire to spend anything else on a hospital few of their people use, and would let Walker or Catoosa buy out their stake.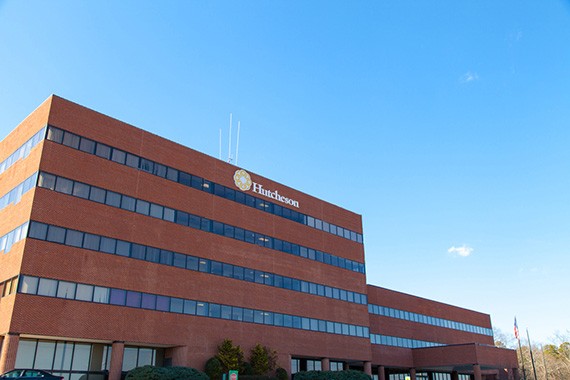 The change in governance was pushed by Catoosa County's board of commissioners and Walker Commissioner Heiskell. With this issue LU agrees with Bebe's position. Dade doesn't contribute, so why should they continue to hold the same authority over the hospital's future?
All three of Walker County's state legislators voted yes on the measure, which was written/sponsored by Senator Mullis, Rep. Deffenbaugh, and Rep. Weldon of Ringgold. It's surprising Deffenbaugh was a sponsor since he lives in Dade – many Dadeites want to keep their hospital board seat even though they don't want to contribute more to keep it open.



As Dade County deliberates about covering hospital debt, that debt grows deeper and the hospital's financial situation worsens.
WQCH Radio, 05/03/13:

"HUTCHESON MEDICAL CENTER HAS RUN OUT OF CASH, AND THE HOSPITAL 'PUT OUT THE CALL' FOR A NEW ROUND OF BORROWING TO COVER IT'S PAYROLL.
"COMMISSIONER BEBE HEISKELL SIGNED AN AGREEMENT WITH CATOOSA COUNTY THURSDAY, TO GUARANTEE A 550-THOUSAND DOLLAR NOTE. THAT'S EXPECTED TO COVER HOSPITAL OPERATING EXPENSES FOR ABOUT TWO MONTHS."
How many more times can Walker and Catoosa do this for Hutcheson?
The hospital's normal activities now make money most months (January and February produced profits; March was a $103,000 loss) but when debt payments are factored in, the hospital is bleeding cash like crazy. Overall Hutcheson now owes over $70 million dollars, an amount greater than the value of its assets:
"..the new joint-county resolution reflected a $70 million outstanding debt with an increased approximate medical vendor debt of $10 million. The debt includes $12 million to Medicare, $10 million to medical vendors; $28 million to Regions Bank; $20 million to Erlanger Health Systems."
The Erlanger deal produced nothing except more debt, and now the hospital is in worse shape than it was 2 1/2 years ago when that arrangement was worked out. At this point there are only two ways to fix what's broken: completely lease the hospital property to another medical group (Emory University Hospital of Atlanta is one name being suggested) or declare bankruptcy and restructure. Walker and Catoosa are both pushing the hospital board to consider lease options ahead of bankruptcy.


Commissioner Heiskell has indicated that Walker County is nearly done propping Hutcheson up, as Walker and Catoosa both now face liabilities north of $30 million (each) if the facility goes under. She's also laying the groundwork to fully blame a future county property tax increase on the hospital's problems.


Trion native and former Atlanta Braves pitcher Rick Camp was found dead on April 25th at his home in Rydal, GA. Camp was 59, cause of death undetermined.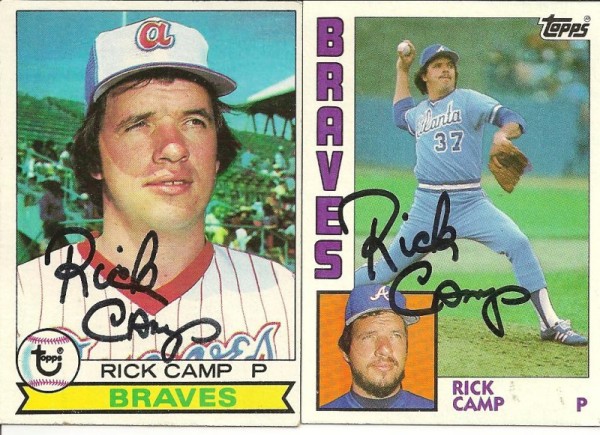 Camp went to Trion HS, then played for the Braves from 1976 to 1985. He ran a baseball camp at Berry College for a while, later became a lobbyist, and was sent to jail in 2005 for stealing funds from a mental hospital. He was released from prison in 2009. Rick Camp Obituary


The first test of Walker County's new "reverse 911" system on March 18th was a failure. Notifications during the storm event were sent too slowly and only reached a portion of the thousands who signed up to receive alerts. Emergency Services Coordinator David Ashburn blamed the issues on a software error and says they're pretty sure the system is fixed now. Hopefully we won't find out the hard way, if it isn't.
Even working properly, the system could take up to half an hour to send text message warnings to every cell phone in the county.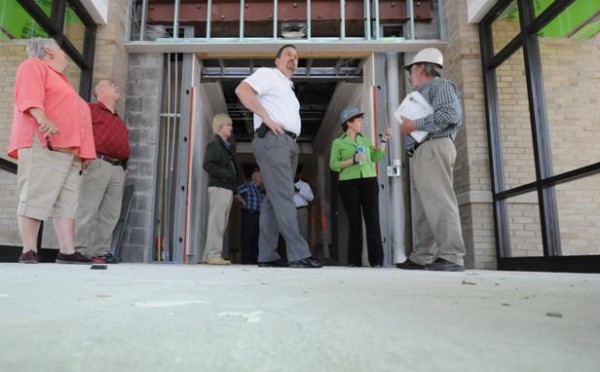 LaFayette library renovations on track to be complete by this fall. Still not clear if there will be enough money to actually open the doors once it's done. Saturday operating hours at the library's temporary location will likely end soon as a result of money problems.


In February and March more than sixty firearms were stolen from homes in North Chattooga and South Walker, between Trion and LaFayette. Every single burglary happened where nobody was home and all were done before lunchtime. The crime wave seems to have stopped, but remains unsolved.


What's 11 years of someone's life worth? According to the GA Legislature, $400,000. That's how much they voted to pay a man wrongly convicted of a crime and jailed for over eleven years. The amount is based on his lost income – and he won't get any of it until at least next January.
Many states have a legally established formula for compensating people who spend time in jail wrongly, but in Georgia the amount is set arbitrarily and not everyone gets compensation at all. Now THERE'S an issue for Jay Neal to take up next year as part of criminal justice reform.

In a similar (happier) story, a now-27-year old man falsely convicted of rape in California 11 years ago has been released and exonerated. Now with his name cleared he's been signed by the Atlanta Falcons.


During April the "CONAN" show visited Atlanta. April 2nd's episode featured Conan O'Brien visiting Resaca, just down GA 136 from Villanow, to become a Civil War reenactor:
Mispronunciation of "Chickamawguh," probably killed any chance of O'Brien being invited to the Chickamauga Battle 150th anniversary reenactment.


For today's links and any breaking news, follow the Underground on Facebook or Twitter.