2013
06.10
LaFayette City Council will meet at City Hall, 7:30 tonight.

Saturday night around 10:30 a man walking along the LaFayette bypass was apparently hit by a car and killed. Eyewitnesses reported seeing a body under a sheet for a long while afterwards as GSP investigated the accident.
News reports name the victim as 29-year-old Shawn Bryan. The driver isn't likely to be charged since Mr. Bryan was in the middle of the highway after dark when he was hit.



This is the third traffic fatality in Walker County in about eight days.
Victim from the previous fatality from an accident in Catlett last Friday has been identified as mother-of-three Tandi Wilson, age 23. Another minor accident Saturday on Hwy. 27 at the Catoosa/Walker line in front of Fieldstone Farms thankfully had no fatalities; people involved in that two-vehicle crash were able to walk away afterwards.


A downtown logo contest sponsored by LaFayette Downtown Development Authority received 44 entries, but only two of the submissions were actual logos – the rest are slogans. Contest winner will get $50 and "bragging rights."
The LU contest for a city logo, which offered a prize of $0, got five or six entries. The LU contest winner is below: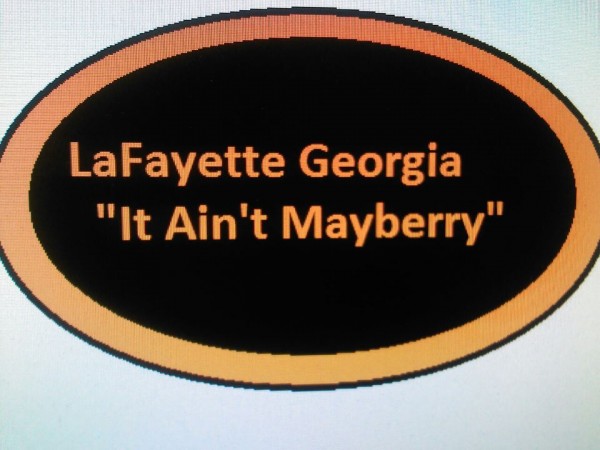 (Other entries here.)
"Overall, [DDA Director] Williams is happy with the public participation in the effort. 'A professional firm, for this kind of thing, would be very, very expensive,' he said. 'Some cities spend $50,000 to $75,000.'"
Which is why LU said they wouldn't get much response. Nobody who can do a real logo wants to do one for an insulting fifty dollars. They could have made the prize $500 and actually gotten some participation.





This summer GDOT will begin building turn lanes and installing a traffic signal at the dangerous Hwy. 27 / Kay Conley Rd. intersection in Rock Spring. That intersection is one of the most dangerous in Walker County.
David Ashburn says the county has been begging for a light there for twelve years, but the state didn't want to put one in because the intersection is within a half mile of the Rock Spring red light. Lights that close together can disrupt traffic flow, but so do accidents. It's about time this was done.
Hopefully it won't take a dozen years and countless accidents to get one put in at the Arnold Rd. intersection a little further down after Saddle Ridge opens up.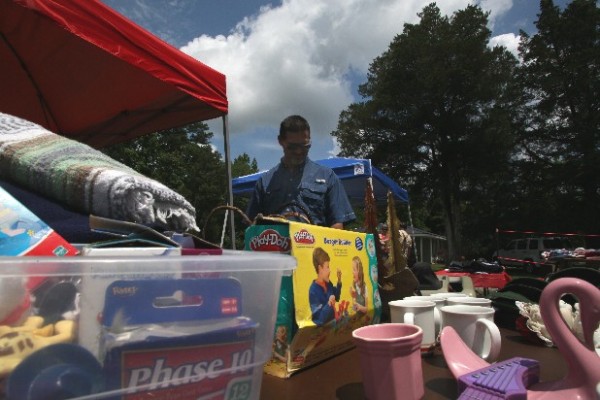 Did you swing by the GA 95 yard sale over the weekend?


Commissioner of GA Dept. of Juvenile Justice has ordered an investigation into rampant sexual abuse discovered at several of the state's YDC facilities. Article says youth victimized at the worst facility down in Paulding County were all abused by adult DJJ staff members.


Former GA legislator Nathan Dean, who served in the state House and Senate for a combined 42 years, passed away saturday at the age of 79. Dean represented the Polk County area.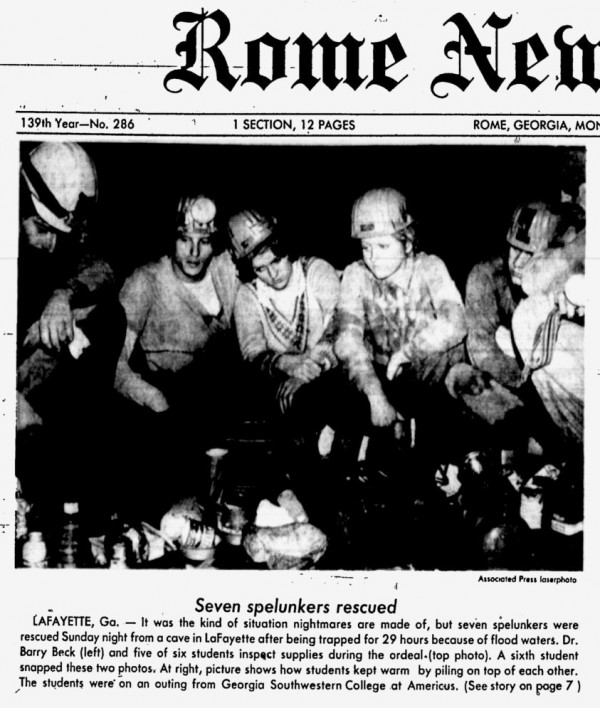 Walker County was in the news several weeks ago when Dwight Kempf of Pennsylvania nearly died in a cave under Pigeon Mountain. At the time several people asked about other notorious local cave rescues. This one, from March 1979, is probably the most well known. Six college students and a professor from GA Southwestern College were trapped underground for 29 hours in a flooded cavern.


A federal audit shows GA Department of Labor failed to catch over $58 million of unnecessary unemployment benefits over the last three years, despite a new computer system intended to verify unemployment eligibility.


For today's links and any breaking news, follow the Underground on Facebook or Twitter.