2013
11.13
Tuesday morning around 9:45, a Walker County Jail trustee doing work at LaFayette PD snuck off. Around 11 AM he was noticed missing, launching a multi-state manhunt.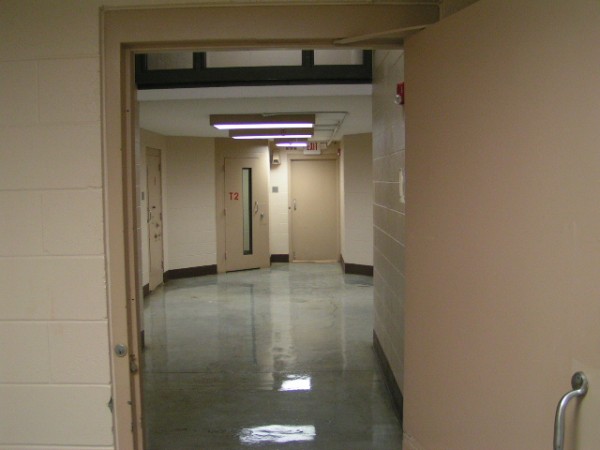 Seven hours later, Leonard Anthony Martin was arrested on his way home to Hixson, TN:
WQCH Radio, 11/12/13:

"AN ESCAPED WALKER COUNTY JAIL TRUSTEE DIDN'T TASTE FREEDOM FOR LONG. LEONARD ANTHONY MARTIN WALKED AWAY FROM HIS WORK DETAIL AT THE LAFAYETTE POLICE DEPARTMENT TUESDAY MORNING, AND LEFT WITH A FRIEND WHO WAS WAITING IN A CAR.
"SHERIFF STEVE WILSON SAID A CELL PHONE PROVIDER 'PINGED' THE PHONE MARTIN HAD BEEN USING, AND FOUND THE PAIR IN A WALMART PARKING LOT IN MARION COUNTY, TENNESSEE.
"IT TOOK AROUND 7 HOURS TO TRACK MARTIN DOWN, AFTER HIS ESCAPE AT 9:44 AM. HE WILL FACE AN ADDITIONAL FIVE YEARS, ON TOP OF HIS JAIL TIME FOR A METH CONVICTION. THE DRIVER OF THE CAR INVOLVED, JESSICA ROGERS, WAS ALSO ARRESTED FOR AIDING THE ESCAPE."
Why was someone on the "most wanted" list a few months ago left to work by himself in downtown LaFayette?
Walker Jail trustees are a bit too trusted… We've had beer parties before, inmates wandering off, guys unsupervised. Some who use their time away from supervision to sneak things into the jail for themselves or others.
Sheriff Wilson could put a stop to this by tightening up departmental policies about trustees and disciplining the people who supervise them – but consistency and discipline would be a 180° change from everything Wilson has done in the last sixteen years he's been Sheriff. It'll never happen, at least not until a trustee runs off and kills somebody.



Run-off election for LaFayette Council Ward 1 (Wardlaw v. Garmany) will be December 3rd. Early voting begins next Monday, lasting through the 26th. Early voting will be held at the Courthouse elections office, while the actual vote on December 3rd will be at LaFayette City Hall.

Here's the LU Q&A for that race, which only Mr. Wardlaw bothered to participate in.

A date for the upcoming special election to replace Jay Neal as GA Representative for House District 2 has been set for January 7th. Runoff, if necessary, will be Feb. 4th.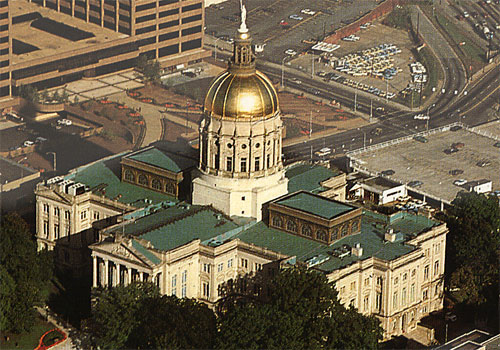 Early voting for that race will begin December 17th at the Courthouse and run through January 3rd, except for on holiday and county furlough days (Dec. 24-26, Dec. 30-Jan 1). Voter registration deadline is December 9th.
HD 2 represents West Walker County, along with parts of Catoosa and Whitfield. In Walker you can only vote in this race if you live in LaFayette, Rock Spring, Armuchee, part of Chickamauga, and part of the Center Post precincts.
Candidates interesting in being on the ballot have to register in Atlanta at the Secretary of State office, November 18-20, since this is a state election.




Two house fires, one on Old Trion Rd. south of town Monday night and another on Houston Valley Rd. in the Ringgold area early Tuesday morning have both been ruled arson.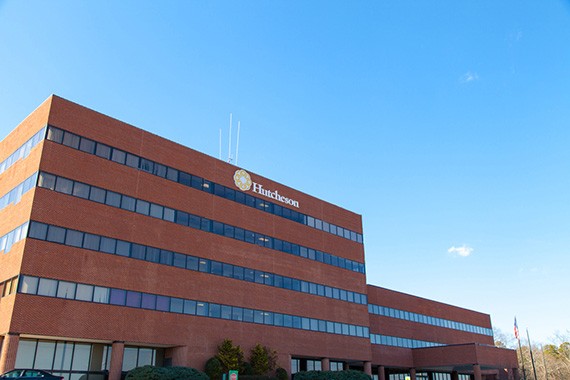 Monday leaders at Hutcheson called a special meeting where proposals to lease – or buy- the hospital were discussed and reviewed. The hospital board teased media that a new partnership could be decided and announced, but true to fashion they instead held a closed meeting and only said details would be released at a later date.
The board is apparently following up on at least one of the offers with more discussion, but negotiations continue to be conducted in the dark.
WQCH Radio, 11/12/13:

"WHILE THERE WAS MORE THAN ONE RESPONSE, HOSPITAL OFFICIALS STILL HAVE NOT ANNOUNCED HOW MANY PROPOSALS WERE RECEIVED. IN A RELEASE, THEY SAY DISCUSSIONS ARE UNDERWAY WITH 'A LEADING RESPONDENT AND THE COUNTIES' AND THAT A DECISION SHOULD COME 'IN THE VERY NEAR FUTURE'."

A little excitement during Monday night's LaFayette council meeting.
A request from defeated mayoral candidate Mike Lovelady to close Chattanooga Street in front of his Mars Theater on November 20th was nearly defeated. Councilman Bradford and soon-to-be-mayor councilman Arnold voted against the close, while councilors Meeks and Swanson voted yes. Chris Davis was out of town on business, leaving the deciding tie-breaker vote up to departing mayor Neal Florence, who supported Lovelady's proposal.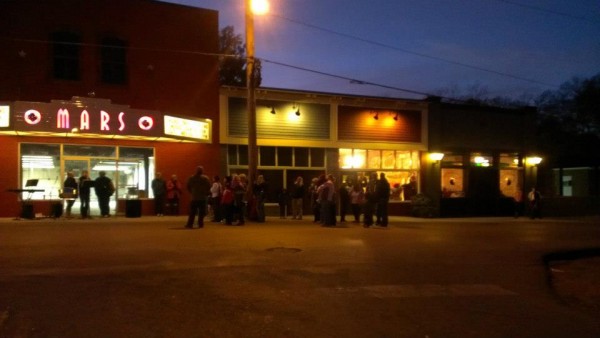 Despite getting what he asked for (narrowly), Lovelady turned to social media, demanding citizens call the council to complain about the votes against his plan for a Christmas tree lighting on Chattanooga Street.
Apparently council members who voted against the request felt that a second public Christmas event, competing with the city's official Christmas parade and tree lighting on December 6th, was unnecessary. Some on the council also seem to resent Lovelady continuing to plan events requiring street closures without asking permission in advance, just as he did with "Octoberfest" a month ago. The street closure was also opposed by Public Works Director Mark White, for reasons not yet made clear.


Also during the Monday council meeting:
WQCH Radio, 11/12/13:

"AN EXPENSIVE REPLACEMENT WAS APPROVED BY THE LAFAYETTE CITY COUNCIL MONDAY NIGHT: THE MILLION-GALLON WATER TANK THAT OVERLOOKS THE CITY FROM PEAVINE RIDGE.
"CITY MANAGER MAX MORRISON SAID OF THE RUSTY STEEL TANK, 'IT'S JUST A MATTER OF TIME BEFORE THE STATE TELLS US WE HAVE TO REPLACE IT, THEN THE PROCESS OF BUILDING A NEW ONE COULD TAKE TWO YEARS'. THE TANK IS ALSO THE PRIMARY SOURCE OF FIRE-PROTECTION WATER FOR DOWNTOWN LAFAYETTE.
"A 300-THOUSAND DOLLAR GRANT FOR THE PROJECT HAS BEEN APPROVED BY THE APPALACHIAN REGIONAL COMMISSION. THE COUNCIL APPROVED APPLYING FOR A 1.6-MILLION DOLLAR 'GEFA' LOAN TO COMPLETE THE PROJECT. THE 1-MILLION GALLON STEEL TANK WILL BE REPLACED WITH A LARGER 1.5-MILLION GALLON CONCRETE TANK. THE CITY IS SWITCHING TO CONCRETE CONSTRUCTION, BECAUSE FUTURE MAINTENANCE COSTS WILL BE LOWER.
Pretty sure there's also some money for water tank repairs in the SPLOST voters just renewed, but not enough money to totally replace that tank; $1.9 million would be almost all the SPLOST money LaFayette is expected to receive over the next six years. Once that GEFA loan comes in, the city will likely add yet another maintenance fee to residents' monthly water bills.
LaFayette has at least a half dozen different water tanks scattered all over south Walker County, including ones on Culberson Ave, Darwin Lane, Crest Drive, Probasco Street, Chattanooga Street, and Straight Gut Rd.


Last week some 150 people gathered at The Marsh House to hold a prayer vigil for 19-year-old cancer patient Brandon Lowe.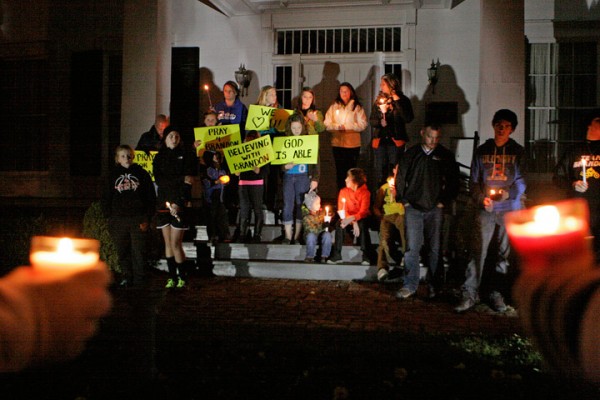 LU has editorially chosen not to do specific posts about Brandon's condition out of respect for his privacy and privacy of the family. However, there is a Facebook group which updates on him regularly if you want details.


A 17-year-old boy was shot and later died of injuries after he and two friends, ages 16 and 18, attempted to break into a home on Post Oak Rd. in the Ringgold area Monday.
News reports say the two boys were spotted trying to break into the house, while official reports from Catoosa Sheriff's Office say they were seen exiting the home after forcing their way in. A third suspect, 18-year-old girlfriend of the deceased, was waiting in a getaway car nearby.
The 18-year-old female suspect was named; 16 year old suspect and 17 year old dead wannabe-robber have not been ID'd. The homeowner, 69 years old, has also not been named and per law enforcement sources will not be charged with anything in the shooting.


Volunteers for tiny Catlett Community Church have sewn 500 sack dresses for delivery overseas during the Christmas season.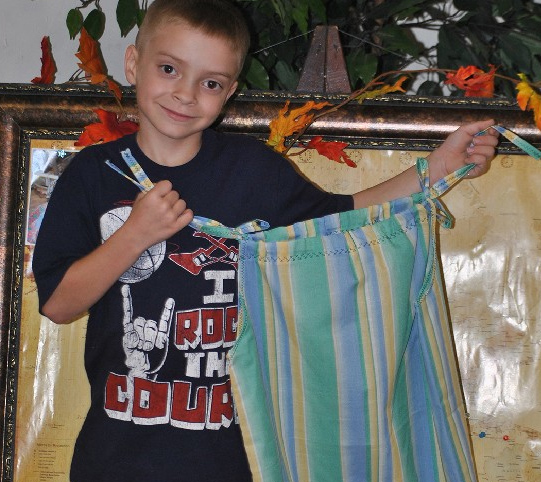 Despite having only 30 members, the church has so far collected nearly 1,100 "Operation Christmas Child" shoeboxes, some of which will contain the 500 dresses.
This shows again, it's not just the size or the number of resources available that matter, it's a desire to do something to help and effort to actually do it.


Over the weekend two little girls, ages 2 and 4, were playing on a backyard slide in Walton County. The oldest decided the slide needed lubrication, and found some gas…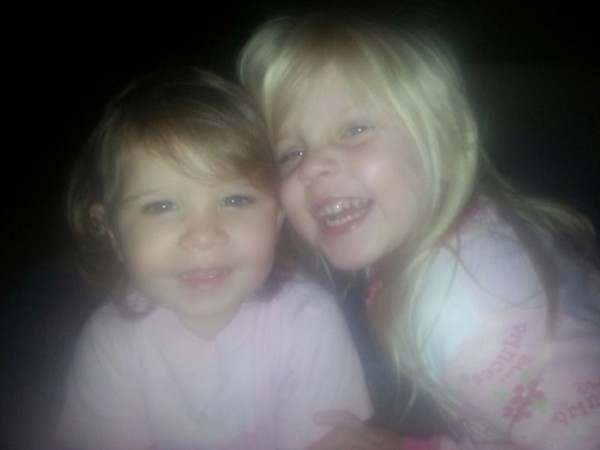 Unsupervised preschool thought processes resulted in the 2-year-old hospitalized in a "medically induced coma."
Please watch your kids.


For today's links and any breaking news, follow the Underground on Facebook or Twitter.