2013
11.01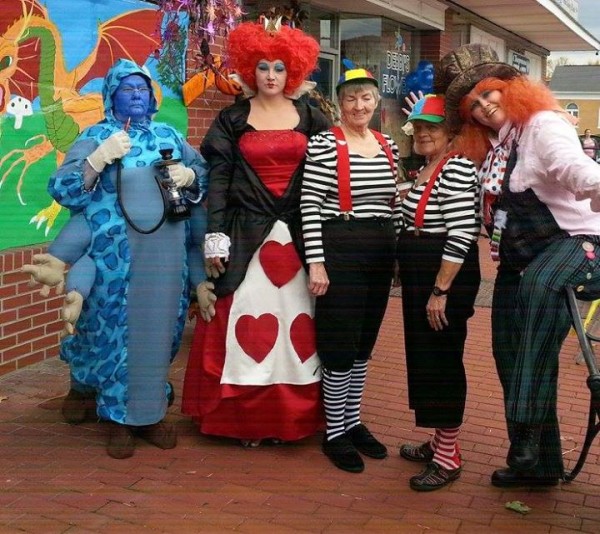 Another Halloween is done, another Scare on the Square now in the record books. The night was a bit wet, but otherwise (far as we know) uneventful. If you missed that event, or wish for a little more Halloween, Stone Ridge Community Church on West Main St. will have a "Trunk or Treat" event tonight at 7.
Also tonight, LHS Ramblers (now 1-7 for the season after beating Ridgeland last week) will play their final football game of the year, on the road, against Northwest Whitfield (7-1). Tomorrow from 4 to 7 Rock Spring Elementary will have a Fall Festival, and a rummage sale at the LaFayette Library will run from 8 AM to 4 PM.
Before jumping head-first into the Holidays, lets wrap up a few things political – namely the upcoming LaFayette council/mayor and county SPLOST votes, which will be held Tuesday. Today is the final day for early voting; polls will be open at the Courthouse elections office 8:30-4:30.

Poll on "Stop Walker SPLOST" Web site shows 70% (of the few participating so far) plan to vote against renewing the wasted sales tax. Site also has info about getting an anti-SPLOST sign; there's still time left to impact the outcome of next week's election.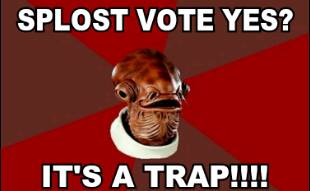 The fight for (and against) SPLOST in Gwinnett County is an interesting comparison to the same fight in Walker. Supporters of the tax added a few dollars for "school safety" to its project list, and now claim the whole thing is about schools. Opponents point out that a majority of the funds raised will go to pet projects.
At least in that case there ARE a few dollars marked for the schools. Here in Walker people who support SPLOST say it's for schools even though schools won't get a penny of it, if the thing passes.


Wednesday night, 23-year-old Andy Watts was shot to death in an apartment on Fisher Road in Rossville. Marcus Sutton, age 20, is being sought as a possible "witness" to the murder. Per Walker Co. Sheriff's Office, Mr. Sutton is also wanted on four unrelated felony charges, including aggravated assault and possession of a firearm during commission of a crime.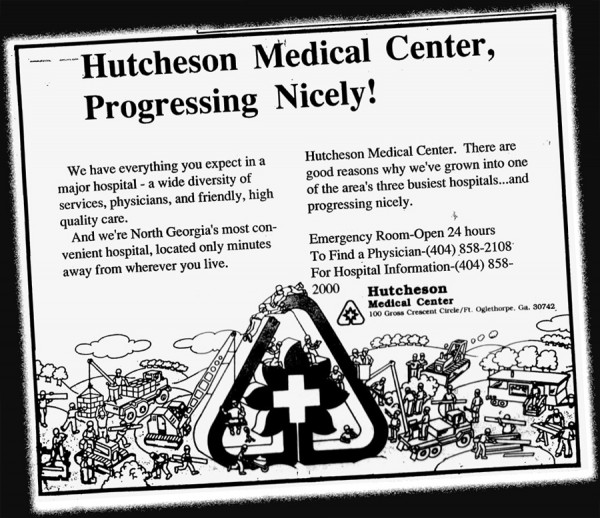 Hutcheson Medical Center continues to "progress nicely." During fiscal 2013, HMC lost $8.4 million less than it did during fiscal 2012. Unfortunately that means they still lost over a million dollars, before accounting for debt payments. The hospital lost a little over $100k in September, the last month of their financial year.

Hutcheson's CEO Rogery Forgey, who still technically works for Erlanger, announces he will resign as of November 30th. An interim CEO will be named shortly. HMC is also expected to make an announcement about their choice of "partner" hospitals on November 11th.


One crime solved:
WQCH Radio, 10/30/13:

"LOCAL POLICE BELIEVE THEY SOLVED A BURGLARY AT THE LAFAYETTE HANDI-MART STORE, ON THE SAME NIGHT IT HAPPENED.
"VIDEO FROM THE STORE, LOCATED AT 616 SOUTH MAIN… CAPTURED A GOOD LIKENESS OF 18 YEAR OLD DAKOTA LUKE NEWBERRY. DETECTIVE RANDY HIX TOOK THE VIDEO TO NEWBERRY'S FAMILY HOME, AND THEY CONFIRMED THE I.D. BEER AND CIGARETTES WERE STOLEN IN THE 1 AM SATURDAY BREAK-IN.
"NEWBERRY AND FRIENDS WERE REPORTEDLY CAMPING THAT NIGHT OFF HIGHWAY 151. WALKER COUNTY SHERIFF'S DEPUTIES ACCOMPANIED LAFAYETTE POLICE TO THAT LOCATION, BUT NEWBERRY AND OTHER SUSPECTED ACCOMPLICES HAD LEFT THE CAMP-SITE. DETECTIVE HIX PARKED HIS CAR NEARBY TO INTERCEPT NEWBERRY WHEN HE RETURNED, BUT THE PAIR, DRIVING A PICKUP TRUCK, REFUSED HIS COMMAND TO STOP AND RAMMED HIS UNMARKED PATROL CAR, DAMAGING THE FRONT OF THE LAFAYETTE P.D. VEHICLE. NO ONE WAS HURT.
"DRIVING THE TRUCK WAS 17 YEAR OLD BRENNAN SCOTT WEBB. HE WAS CHARGED WITH DRIVING UNDER THE INFLUENCE, AND BOTH HE AND NEWBERRY WERE CHARGED WITH 2nd DEGREE BURGLARY FOR THE HANDI-MART BREAK-IN. A JUVENILE, WHO HAS OUTSIDE THE STORE WHEN THE BURGLARY OCCURRED, WAS ALSO CHARGED.
"POLICE CALLED-IN THE GEORGIA STATE PATROL TO INVESTIGATE THE PICKUP TRUCK – POLICE CRUISER COLLISION AND FURTHER CHARGES ARE EXPECTED IN THAT CASE."

Another crime, still unsolved: A series of thefts from vending machines in LaFayette and Fort Oglethorpe has LPD and Catoosa Sheriff's Office hunting for three men and a yellow late-model car.
This video is from Fountain Plaza Car Wash in mid-October:
Additional security camera images from Fort Oglethorpe later in the month: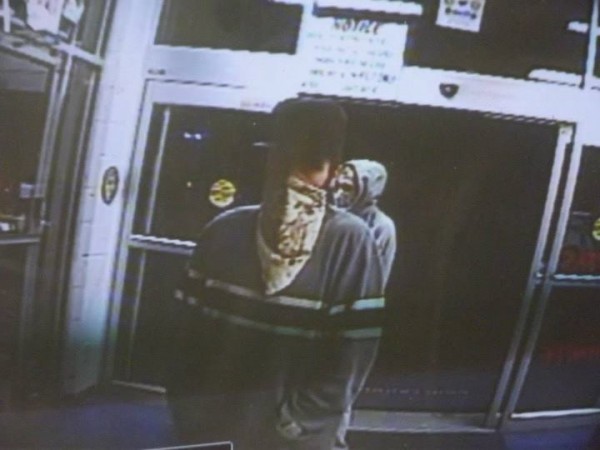 If you recognize the vehicle or the men, call LaFayette PD or Catoosa Sheriff's Office.



Investigative reporters for Chattanooga Times-Free Press have uncovered hundreds of illegal "court fees" charged to defendants in Chattooga County. People accused of crimes (yet never tried) have paid tens of thousands of dollars of these fees in the last six-plus years. Now the county is offering to refund those fees, but anyone who gets their money back could end up in court facing prosecution for previously dismissed cases.
Seems like this is just all kinds of wrong and getting worse.


Have you been by the new Housing Authority complex on South Steele Street?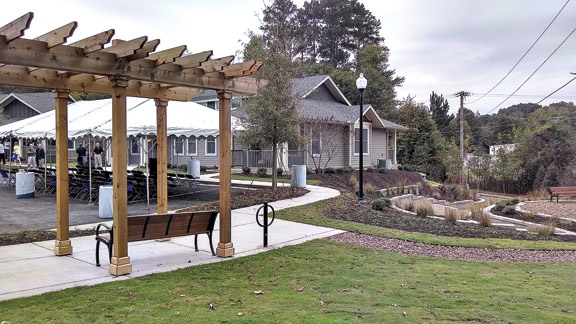 LU first broke the news of this project in progress three years ago.


Menlo residents have recently found KKK recruitment material tossed out in their yards.
Get with the times, Menlo. The KKK is out – modern racists join Aryan gangs.


A state legislator pushing for ethics reform has a plan to have the attorney general set up grand juries to investigate public corruption. Gov. Deal backs the plan, but says it should not include campaign finance issues, which is where HE always tends to come up ethically short.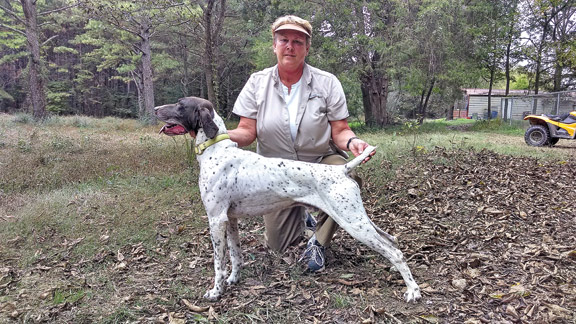 Walnut Hill Kennels on Straight Gut Rd. is one of the top training kennels for bird dogs; site recently bred and trained an award-winning German shorthaired pointer.


Paulding County Regional Youth Detention Center, a state juvenile prison run by a private company, will be shut down at year's end. The facility was recently cited as having more allegations of inmate abuse than any other YDC in the country.


CatWalkChatt.com no longer exists as a standalone Web site. It's now just a section of a larger Web site for a half-dozen Georgia papers. Was bad enough when the Messenger site merged with the Catoosa site, now it's just a mess..
Worst part is all the old stories from CatWalkChatt linked from LU over the last five years are gone. Everything from mid-October and back through 2001 or so now brings up a 404 error. Even stories linked from this year's Q&A articles, which worked on Sunday, have disappeared.
There goes your local history for the last decade, down the drain. Hopefully they'll bring it all back somehow, but it's unlikely.


Residents of Sapelo Island, off the Georgia coast, are facing property tax increases of 400-600% based on rising property values and demand for vacation homes, even though the island has no schools, police, paved roads, or businesses.
Many of the residents, Gullah-Geechee descendants of freed slaves, worry they'll be forced to leave land owned by their families for over a century due to the taxes and influx of outsiders.


A new study shows 30% of US adults consider Facebook a place to find news – but only 16% of Facebook users consider the site their "primary" news source.
Wonder what the same study would show for LaFayette? Where do you get YOUR news?


For today's links and any breaking news, follow the Underground on Facebook or Twitter.
Oh, and sorry about not doing these for the last 3 1/2 months.. Hopefully Daily Updates will be back Monday and continue every-other day indefinitely.