2012
12.04
Last week crews started a $5 million renovation and expansion at LHS. Most of the work focuses on athletic facilities, as promised by tax approved by voters in 2011.

WQCH Radio, 12/03/12: "A 5-MILLION DOLLAR CONSTRUCTION PROJECT BROKE GROUND LAST WEEK AT LAFAYETTE HIGH SCHOOL. THE PROJECT WILL ADD SIX NEW CLASSROOMS AND A 14-THOUSAND SQUARE FOOT FIELD HOUSE TO THE CAMPUS, AND WILL REPLACE THE HEAT AND COOLING SYSTEM FOR THE SCHOOL GYM.
"THE ADDITIONS SHOULD BE FINISHED BY NEXT SUMMER AND THE NEW CLASS ROOMS WILL ELIMINATE THE MOBILE CLASSROOMS NOW BEING USED.
"THE NEW FIELD HOUSE AT LHS WILL HAVE FOOTBALL LOCKER ROOMS FOR BOTH TEAMS, A LARGE WRESTLING ROOM AND TRAINING ROOM, A LOCKER ROOM FOR COMPETITION CHEERLEADERS AND SEPARATE WEIGHT ROOMS FOR MALE AND FEMALE STUDENTS."
As noted here when the EPLOST tax was up for a vote in March 2011, most of the spending will be for athletics, not academics.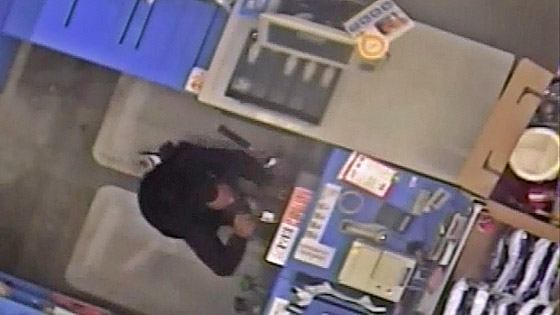 Walmart was robbed last Thursday by a black male in his 20's, used a hammer to rip open an unattended cash draw and steal about $400. Repairing the damage costs about 5x that much. He's apparently been doing the same thing all over and isn't believed to be local to LaFayette.
[Video Removed by WRCB TV]


20% of sales at LaFayette Sonic today 5-8 will go to GA Hunting and Fishing Federation's Sportsman Pantry, which processes game to feed people in need.
Hunters interested in contributing game to the Pantry should contact LaFayette Wild Game Processing at 3492 Trion Hwy. – 706 638 1354.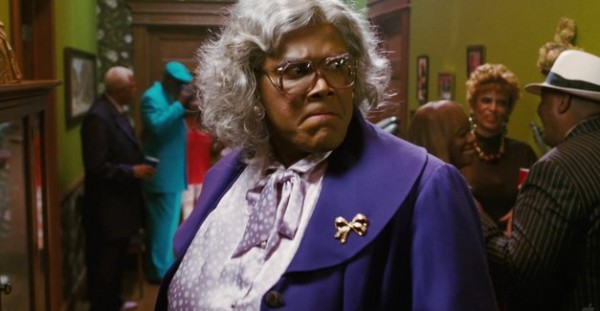 Georgia's film production tax credits have increased the number of movies made here, but how many of them don't stink? Not very many.


GA spends some $1.4 billion a year on subsidies and tax breaks for businesses. That's 8% of the state budget or $144 per resident. For what it's worth, Blue Bird is 6th highest beneficiary. Caterpillar is #1, the new Lowes distribution center in Rome is #2.
Most of these are tax breaks, not grants or loans. Biggest beneficiary INDUSTRY is agriculture, because all their purchases are exempt from sales tax. The film/television industry is third biggest beneficiary, at $60 million a year.


WQCH Radio, 12/03/12: "CONTRACTORS FOR THE DEPARTMENT OF TRANSPORTATION MADE A LOT OF PROGRESS ON THE NEW BRIDGE PROJECT ON HIGHWAY 136 WEST OF LAFAYETTE. OVER THE LAST COUPLE OF WEEKS, THE OLD CHICKAMAUGA CREEK BRIDGE HAS BEEN COMPLETELY REMOVED AND WORK HAS NOW STARTED ON SUPPORTS FOR THE NEW BRIDGE THAT WILL REPLACE IT. WORK WILL BE FINISHED ON THE BRIDGE BY NEXT SUMMER. IN THE MEAN TIME, TRAFFIC ON 136 WEST IS BEING DETOURED TO HIGHWAY 193. IT ADDS ABOUT 10 TO 12 MINUTES TO THE TRIP."
This is the project mentioned here back in October. News reports at the time said it would be closed a full year (October 12-October 13) not just until summer. With typical construction overruns it could be January 2014 before this project is done.


Renewal of the state's hospital "Bed Tax," which partially funds GA Medicaid, will be one of the 2013 legislative session's hottest issues. Some leaders insist it's not a tax, just a fee – which means they can keep it or even raise it while claiming opposition to taxes.
A year or so ago several state legislators, including Senator Mullis, wanted to expand the bed tax to fund rural trauma centers. Jeff Mullis was in the middle of that one but it was defeated by voters.

For today's links and any breaking news, follow the Underground on Facebook or Twitter.