2012
12.06
WQCH Radio, 12/04/12: "THE BUILDING PERMIT OFFICE FOR THE CITY OF LAFAYETTE HAD AN ACTIVE NOVEMBER. LEADING THE PACK IN DOLLAR FIGURES WAS THE 5.3-MILLION DOLLAR EXPANSION PROJECT AT LAFAYETTE HIGH SCHOOL; LAFAYETTE'S PIZZA HUT HAS A 120-THOUSAND DOLLAR REMODEL IN PROGRESS.
"AND THE CITY'S PUBLIC WORKS DIRECTOR, MARK WHITE, GOT A PERMIT TO BUILD A NEW 75-THOUSAND DOLLAR DUPLEX ON INDIANA STREET.
"PROJECTS PERMITTED IN THE MONTH OF NOVEMBER TOTALED OVER 5.5-MILLION DOLLARS IN THE CITY." [Emphasis added above by LU.]
Will LaFayette Public Works equipment and personnel be used for the construction of this duplex on Indiana Street? When Mark White was a councilman he built an apartment complex on Park Street that wasn't within code and resulted in a lawsuit. White also had the city pave a street in his new subdivision. As Public Works director this year he's been seen collecting rent during the day using a city vehicle, so it seems he still isn't above using city resources to benefit himself.
Observant residents do NOT like this at all; concerns about White's ethics are why LU opposed his appointment to the position back in February. City residents have to keep a close eye on him or abuse is likely to occur.
The lot White wants to develop is presumably this one on the corner of Duke and Indiana near North LaFayette Elementary. That's the only property on Indiana Street directly owned by the former councilman.


This hour long Bebe! infomercial aired on UCTV a couple days before the November election. We're told she rambles and contradicts herself several times, but there's nobody at LU with a strong enough stomach to watch long enough to verify that..
Remember, THIS is the public face of Walker County. New businesses, new residents – this is what they see when they're considering Walker County. This is what YOU VOTERS picked to be your advocate for the next four years. God help us..
Not that anybody's SEEN Bebe in person lately. There hasn't been a public Commissioner meeting since October 18th (today's was cancelled on Wednesday) and she hasn't been seen in public since the election a month ago today.


Lockdown Wednesday morning at LHS was due to a "non-credible" bomb threat. Class was only briefly interrupted when police checked out yet another bomb threat on a restroom wall. This is the first bomb threat of the current school year, several previous years have seen at least five or more, and once students actually built a fake bomb.
First public word on the lockdown came from LU Facebook based on questions and tips from parents. Follow The Underground on Facebook for the latest local breaking news and events.

Wreck Wednesday morning before 8 AM at the Probasco/Bradley/Indiana intersection. Everybody seems to be OK.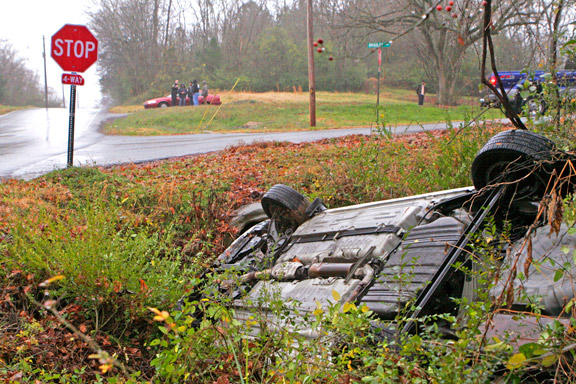 People fly down Probasco Street all the time, and there's never any police presence to slow them down. There are also no sidewalks along that street (or Indiana, or Bradley), and no shoulder in many places. It's only a matter of time before a pedestrian or driver gets killed out there.


Around 1,700 teachers and school employees retired state-wide last weekend, more than five times the number who normally retire in the middle of the school year. Many of them were motivated by a change in state law that would take $1,125 a year out of their pension funds if they retire after this year.
Local retirees include the principal of North LaFayette Elementary and Chickamauga Superintendent Melody Day.


Access Atlanta: "North Georgia crematory scandal revisited on big screen in 'Sahkanaga'"
"Gerald Cook knew Ray Brent Marsh's secret before anyone else. Eleven years ago, Cook, a driver for Blassman Oil Co., reported seeing decomposing bodies while making a delivery to the crematory. He told his boss, who informed Walker County Sheriff Steve Wilson. It would be another 10 months before anyone took his claims seriously."


Speaking of bad sheriffs..
If a GA Sheriff ever commits a big enough crime to warrant removal, the final decision is up to the Governor. In most cases governors have been hesitant to actually remove a sheriff, and Gov. Deal has continued that tradition by not taking a position on a convicted felon recently reelected sheriff down in Clayton County.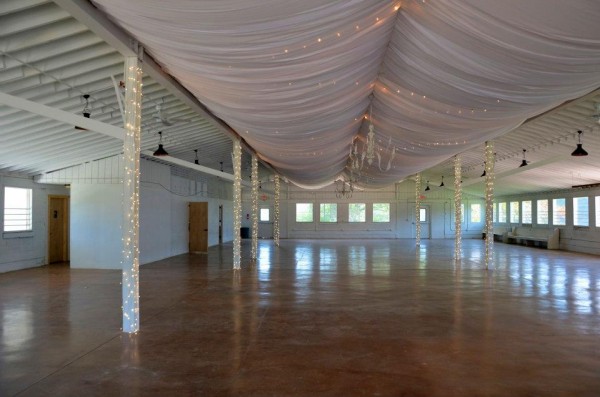 WQCH Radio, 12/05/12: "FOR A NUMBER OF YEARS, THE CHAMBER HAS HELD THEIR ANNUAL DINNER AND DANCING MEETING IN MORE 'LAVISH' STYLE, IN CHATTANOOGA. BUT THIS YEAR, ON JANUARY 18th, THE LOCALS WILL GATHER 'COWBOY STYLE' IN THE GREAT 'SHOW BARN' AT MOUNTAIN COVE FARMS."
Mountain Cove Farms, run on your tax dollars, is the newest gathering place for politicians and higher-ups… Will the Chamber actually be paying anything for the use of this facility? LU still hasn't heard back from TVA about the amount they paid (or didn't pay) for a meeting there back in October.


On the Georgia Trend list of top hospitals state-wide, Redmond in Rome was ranked #1 "Medium Sized" medical center. Hamilton in Dalton is 16th, Floyd in Rome is 19th. Gordon Hospital in Calhoun is ranked 17th best "Small Hospital." Hutcheson didn't make the list.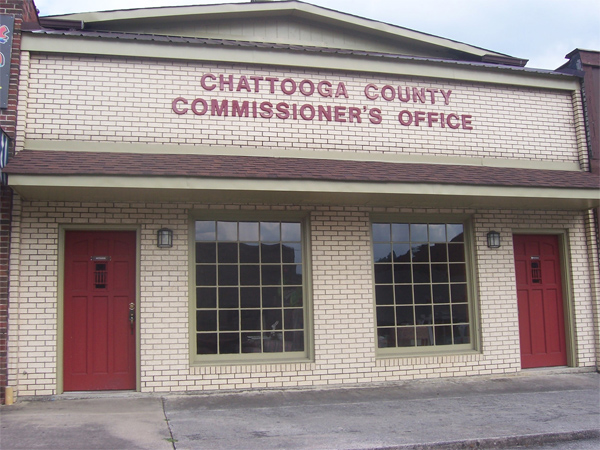 Here's another example of why the Sole Commissioner form of government doesn't work: In Chattooga County the sole commissioner is asking all departments to furlough employees and cut budgets, while he creates new salaried positions without explaining himself to the public or media. If they had a commission, decisions like this would at LEAST have to be discussed first.
Sole Commissioner government is an issue that should be addressed during the 2013-2014 General Assembly session.


More state legislators are taking a stand in favor of strengthening ethics laws and the agency charged with enforcing them, but until senior leaders in the GA House and Senate feel the same, nothing much will change.


State Senator Chip Rogers, who just won reelection down in Cherokee County, is apparently stepping down in order to take a position at GPB.
Politicians should be prohibited from taking appointed positions with the state for at least two years (if not more) after they leave office, but we're talking about Georgia here.. Taking a job with GPB is probably one of the more ethical thing Rogers has ever done.


Farmers who want sales tax exemption can't just say "I'm a farmer" at the store anymore – new state law requires farmers to register and get an exemption card. A lot of "farmers" haven't registered for this, but more than a few who have claimed the exemption in the past aren't really… farmers.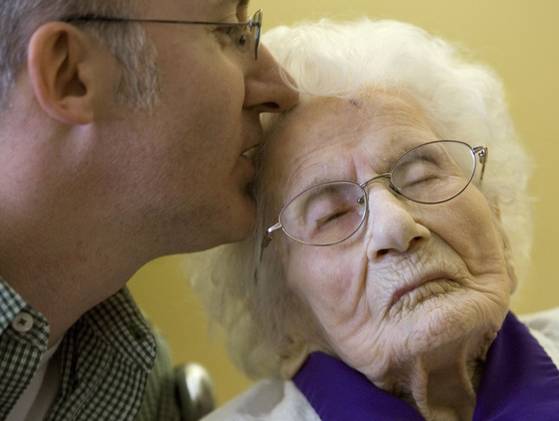 Besse Cooper, world's oldest person at 116 (and first Georgian to ever hold the title), passed away Tuesday down in Monroe. Her status as world's oldest passes to a 115-year-old Iowan.


ACLU is suing to overturn GA's recent law prohibiting most abortions after 20 weeks of pregnancy. Similar laws in six other states have survived legal challenges.

For today's links and any breaking news, follow the Underground on Facebook or Twitter.