2012
11.02
No Walker County Commissioner meeting yesterday at the Commissioner's office. For a while the Commissioner was skipping about every-other one, now it's more like two out of three. Too many people coming to take notes and ask questions, plus she's tired from campaigning.
Maybe we need a younger person who can handle the load without skipping out on her obligations, what do you think?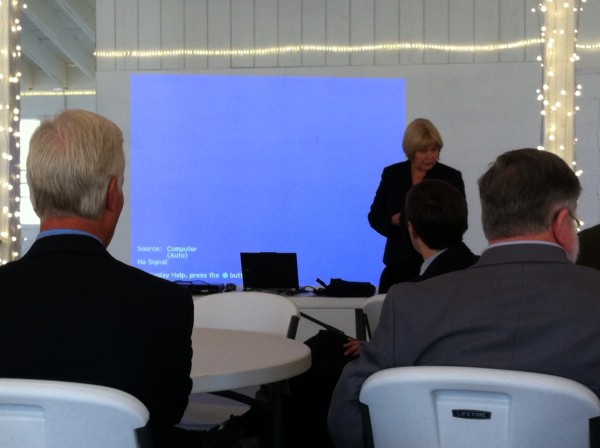 More detail about the TVA meeting at Mountain Cove Farms. Attendees included "..Heiskell, Sen. Jeff Mullis and several city leaders" but city leaders in LaFayette didn't even know about it until our post Wednesday. Another case of the Commissioner picking and choosing who gets to participate in the process, always favoring her own people.
From Commissioner Heiskell: "Interestingly enough, we have booked events without an aggressive marketing campaign for the property. Our only marketing has been through a Facebook page recently set up to provide interested parties with some details about what is available there."
So she admits they don't even market the facility properly. As stated here many times, this isn't meant to be a tourism draw or benefit the people of Walker County – it's a toy for the well-connected, county employees, friends of Bebe, and politicians she needs to impress.
Here's what LU said about this yesterday. As of 12:30 this morning, TVA has still not responded to an inquiry about the meeting.


Today is the very final opportunity to early vote in Georgia. Polls are open in five locations around the county from 8:30 to 4:30. Actual election day will be next Tuesday, November 6th. Hope you're prepared for whatever may come.
Tonight the high school Ramblers take on Northwest Whitfield bruins in their final regular game of the season. Ramblers are currently 1-7 for the year.
Also this weekend: Saturday will be LaFayette's final visit from the TN Valley Railroad Museum steam train, and the time changes at 2 AM Sunday morning (set the clock back an hour).

LMS football beat Chattanooga Valley and Dade Wednesday in the NGAC playoffs, but lost 16-0 yesterday against the Heritage Generals. Heritage will play Rossville next Thursday for the championship.


Write-in Commissioner candidate Ales Campbell with a message to county employees. Don't believe the rumors about being laid off if Bebe is voted out – vote your conscience and do what you know is right.
We've heard from relatives of county employees that they've been begged to vote for Bebe so their kin can keep their jobs… Please understand, anyone doing a good job who wants to stay on will be able to stay on. The jobs may change, positions may shift, but Ales isn't looking to fire competent people. She'll need all the GOOD people she can get after the transition.
Also know that there's no way either candidate can look at how you vote. Ales, Bebe, Steve Wilson, nobody can see which boxes you checked. Don't fear that you'll lose your job based on how you vote, because they'll never know.


LaFayette Police Department is looking to hire a new patrol officer.


Also, in lower-paying job news:
WQCH Radio, 11/01/12: "MOHAWK WILL HIRE 70 PEOPLE IN CHATTOOGA COUNTY ON FRIDAY, NOVEMBER 9th, AS THE DEPARTMENT OF LABOR HOLDS A JOB FAIR. IT'S 10 AM UNTIL 2 PM, AT THE CHATTOOGA COUNTY CIVIC CENTER IN SUMMERVILLE.
"A TEMP AGENCY WILL BE HIRING CREELERS FOR THE CARPET MILL, WITH PAY STARTING AT $9 PER HOUR. APPLICANTS MUST BE 18 OR OLDER. NO EXPERIENCE IS NECESSARY, BUT A HIGH SCHOOL DIPLOMA OR GED AND A RESUME' ARE REQUIRED. APPLICANTS WHO HAVE PASSED THE 'WORK READY' TEST, SHOULD ALSO BRING THAT CERTIFICATION."


Another old photo of Mars Theater, recently uncovered: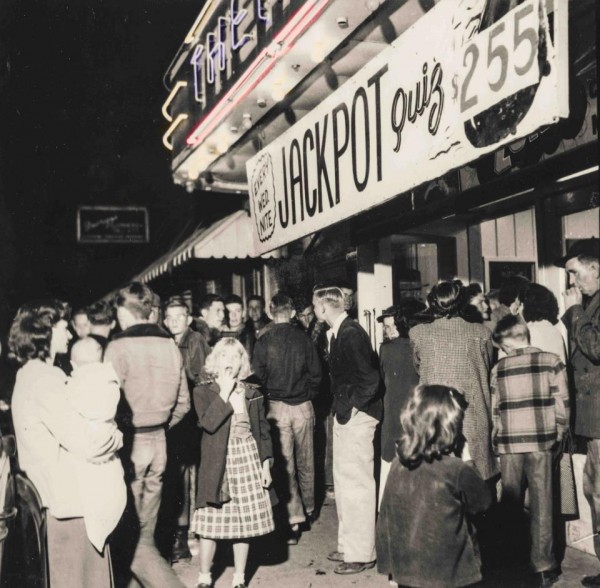 Probably not appreciated much for appearance back in 1953, but absolutely gorgeous compared to most modern architecture and signage.

A TEA Party leader runs down some common "errors" about the Charter Schools amendment. This is one of the better explanations of the measure out there.


Also this, from the Athens Banner-Herald:
"While local school boards should have primary responsibility over our schools, no governmental entity should ever have exclusive monopolistic unfettered authority over any action — and especially not in the area of our children's education. There must always be a check and balance. The proposed charter school amendment merely restores an appeal process and insures all Georgia parents and students that they will be treated fairly in applying for the establishment of a charter school."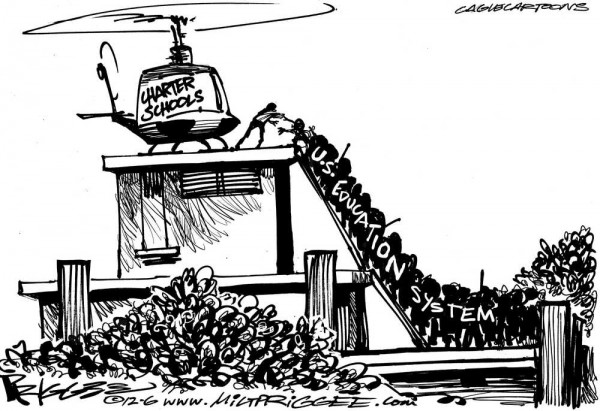 Chattooga County has regularly dumped confiscated drugs down the toilet, but an environmental group says they're polluting water and asks for a better method of disposal than crush n flush. Plus the old way has allowed at least one deputy to steal drugs for his own use.


If you're not satisfied with the two mainstream choices for the presidential race, there are a total of eight candidates qualified for president in Georgia – some on the ballot and some just as write-ins.
Only Obama, Romney, and Libertarian candidate Gary Johnson are actually on the ballot. But you can choose candidates from the Green, Socialist, Twelve Vision, and other parties – along with several out-of-mainstream Democrat and Republican candidates. Cynthia McKinney is running if you want to throw your vote away in a spectacular way.
Disappointed there's no "Rent Is Too Damn High Party" candidate down here.
If you have any trouble voting, if someone is campaigning too close to the polls, the machines don't work as they should, or other shenanigans – call Georgia Voter Fraud Hotline at 877-725-9797. (Hat tip to Alan Painter for that one)
As noted above, today is the final opportunity to early vote. State-wide turnout is probably going to set a record.


WQCH Radio, 11/01/12: "THE ENERGY ASSISTANCE PROGRAM OPENS TODAY, WITH SIGN-UPS ONLY FOR HOME-BOUND AND ELDERLY CLIENTS. IN LAFAYETTE, CALL NORTH GEORGIA COMMUNITY ACTION AT 706 638 0818."
Funds for this program always disappear fast; anyone in need of assistance (must be elderly or home-bound) is strongly advised to call them today if it's not already too late.

Friday Advertiser Spotlight: Write-in candidate for Walker County Commissioner Ales Campbell reminds you to vote for her on November 6th. That's A-L-E-S C-A-M-P-B-E-L-L for Commissioner.
For today's links and any breaking news, follow the Underground on Facebook or Twitter.