2012
11.01
Scare on the Square seems to have gone down last night without a hitch.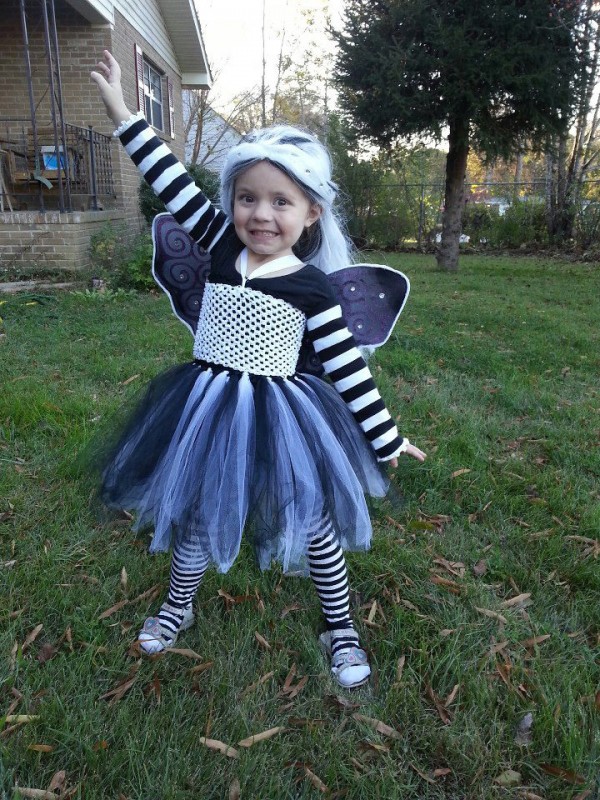 Halloween's over, it's November. Election is in five days and Christmas music will be playing on the radio somewhere today.

Windstream landline phone customers report widespread outages in the LaFayette and Villanow area. Problems don't seem to be impacting every Windstream customer, and DSL remains functional, but quite a few homes experienced lost service beginning around 4 PM yesterday.
Some AT&T, Sprint, and T-Mobile mobile phone customers also report loss of connectivity. It's likely that the same connection problem plaguing Windstream has also taken down a cell tower somewhere.
There have been no statements, so far, from any of the companies involved. Hopefully all issues will be resolved by the time you read this.


Outgoing Walker State Court Judge Bruce Roberts has filed a lawsuit against the county and Bebe Heiskell, saying he was paid less than his predecessor despite state law (in his interpretation) calling for interim judges to be paid the same as the judge they replaced. Roberts was defeated for reelection to the post by Steve Wilson puppet Billy Mullinax.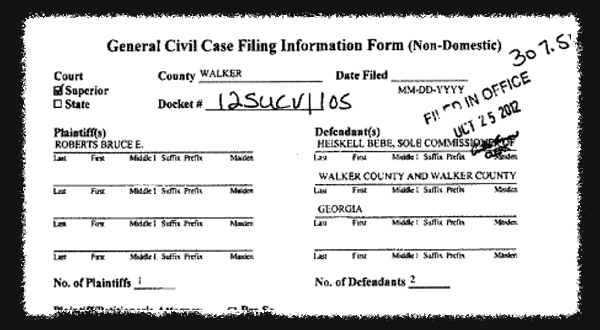 LU did a Q&A with Roberts back in July. He seems to be a nice guy and certainly more qualified than Mr. Mullinax.
The previous judge, Donnie Peppers, was favored by law enforcement and local leaders because he often charged higher fines than state guidelines allow. (Most of the people who were fined paid them, not realizing that the fines would be dismissed on appeal due to exceeding guidelines.) That means the court was more flush with cash when Peppers was there than with Roberts in charge, because Roberts actually followed the rules. That could be one reason why he was paid much less than his predecessor.
This lawsuit highlights again the inherent risk of discrimination and arbitrary treatment when county government is led by a sole person instead of a multi-member body.


During a special called meeting Tuesday night, the LaFayette council voted to consolidate four outstanding loans into a single bond sale. If the bonds sell at the interest rate expected, the city will save over a half million dollars.
WQCH Radio, 10/31/12: "A BOND-SALES COMPANY IN ATLANTA DID STUDIES ON OUTSTANDING 'GEFA LOANS' CURRENTLY HELD BY CITIES ACROSS THE GEORGIA. LAFAYETTE HAS 4 GEFA LOANS FOR VARIOUS WATER AND SEWER SYSTEM PROJECTS, WITH 3 OF THE 4 AT AN INTEREST RATE ABOVE 4 PERCENT. THE COMPANY SUGGESTED A SALE OF TAX-FREE MUNICIPAL BONDS WHICH THEY THINK WILL SELL AT AN INTEREST RATE OF AROUND 2 1/2 PERCENT, SAVING THE CITY OVER 680-THOUSAND DOLLARS. COUNCILMAN ANDY ARNOLD CALLED THAT A 'NO BRAINER' AND THE COUNCIL PASSED THE REFI-PLAN UNANIMOUSLY."
One of those loans, $600,000 borrowed in October 2010, was for improvements at the city's wastewater treatment plant. Here's what LU noted about that loan at the time:
"…maintaining and improving the sewage treatment plant is good for the city and necessary to stay compliant with environmental laws. But blaming water and sewer price increases on an 'unfunded mandate' isn't exactly fair since the city would have plenty of cash on hand to upgrade sewage treatment without a state loan if all LaFayette's SPLOST funds hadn't been blown on a $900,000 softball complex nobody asked for."
In other words, some of the debt being refinanced wouldn't exist if the city's past leaders had used available funds more wisely. Hopefully the current council will make more fiscally sound decisions with 2013 SPLOST funds than Norm Hodge and Eric Tallent made with them five years ago.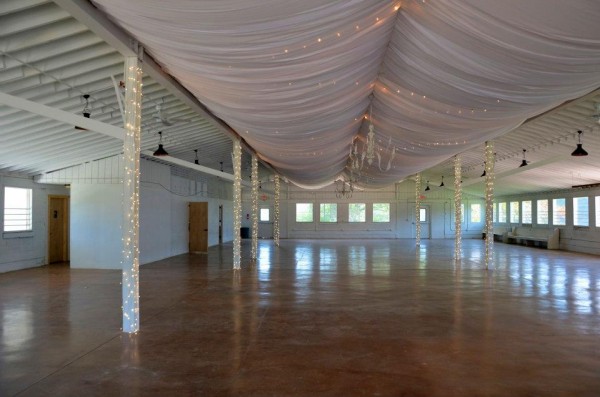 WQCH Radio, 10/31/12: "WALKER COUNTY'S MOUNTAIN COVE FARMS HAD DISTINGUISHED VISITORS ON MONDAY: A MEETING OF LOCAL LEADERS WITH THE TENNESSEE VALLEY AUTHORITY. TVA CHOSE THE 'SHOW BARN' AT MOUNTAIN COVE TO HOLD THE MEETING ON FUEL COSTS AND ENERGY RATES FOR THE REGION. GUESTS INCLUDED U.S. SENATORS SAXBY CHAMBLISS, JOHNNY ISAKSON AND BOB CORKER.
"'WE ARE HONORED THAT TVA CHOSE TO HOLD THIS MEETING AT THE MOUNTAIN COVE FARM FACILITY', SAID COMMISSIONER BEBE HEISKELL. 'THEY WERE IMPRESSED WITH THE SCENIC BEAUTY OF THE COVE AND WITH THE FACILITY ITSELF.'"
MCF has hosted several political meetings like this. Did the county charge TVA full price for use of the property? We know county employees pay a minimal fee much smaller than what a citizen pays to use the farm, and this is an event the Commissioner can brag about in her campaign. That means it's very unlikely that TVA paid much – if anything – for using the site. (An e-mail to TVA sent Wednesday afternoon has not been answered as-of posting.)
This is like Civic Center II – a political gathering place where Bebe's friends and party faithful (to whichever party she currently claims) can meet and party miles from the prying eyes of those who pay for their shenanigans.


In the same vein, here's Commissioner Heiskell discussing Mountain Cove Farms. She admits her motive for purchasing the land (the county's part) was to stop development and growth, and also confesses to buying it with SPLOST money – which is supposed to be for roads. Lots of rambling around but that's what happens when you talk to Bebe.


GA Department of Juvenile Justice is collecting non-perishable food items to provide some needy families with Thanksgiving dinner. The office is located in building 119 on the East side of the square (a few doors down from One Eleven), collection will be taken up through November 15th.
Donations beyond what's needed will be given to The Care Mission in LaFayette.


A service grading local government Web sites for transparency gives Walker County an "F" due to no contact information for department heads, no building permit information, no meeting information, and (worst of all) no posted budgets or financial data.
The only area where Walker County scored well? Online tax records.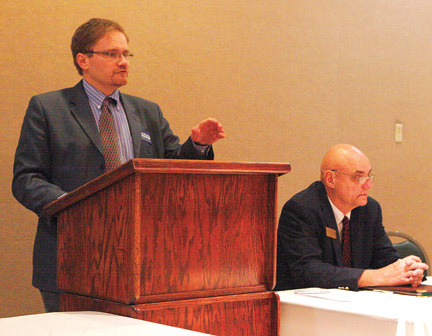 Highlights from last week's TEA Party debate between HD1 candidates McMahan and Deffenbaugh. Once again it turned into a discussion about party and Charter Schools instead of topics more relevant to the position being sought.
Write-in commissioner candidate Ales Campbell was also present, but she did not debate because her opponent, Commissioner Heiskell, refused to participate. Bebe doesn't do debates, she only answers pre-screened questions chosen by her staff or friends at the Chamber of Commerce.


GA has had a texting-while-driving law on the books since July 2010, but it's rarely enforced because actually proving someone texted behind the wheel is difficult. Another example of legislators making new rules in response to media concern without considering a law's practicality.
Adding more and more difficult-to-enforce laws just spreads law enforcement thin, or puts officers in a position of deciding what laws to enforce and what laws to ignore. Overall it adds little to public safety or health and security, but reduces the effectiveness of law enforcement and shows people that the law is often a joke.

For today's links and any breaking news, follow the Underground on Facebook or Twitter.