2012
12.08
Special Saturday Daily Update. Apologies for skipping Friday.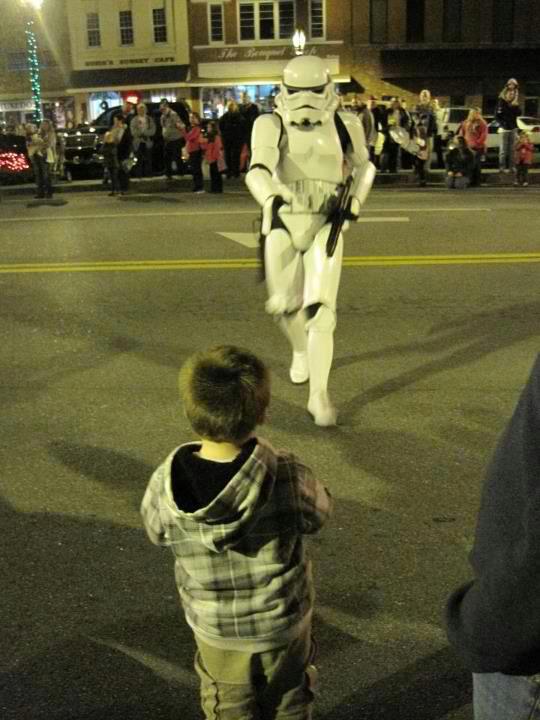 LaFayette Christmas parade was held last night. After the parade the annual Christmas Light Show (which still seems like a tacky mess but people like it) started and will run nightly at Joe Stock Park through January 2nd.
The first annual Reindeer Run 5K race to benefit Shop with a Cop will be held today at 9 AM, also at Joe Stock Park.

Late last night Ridgeland won the AAAA semifinal against Marist, final score 28-27.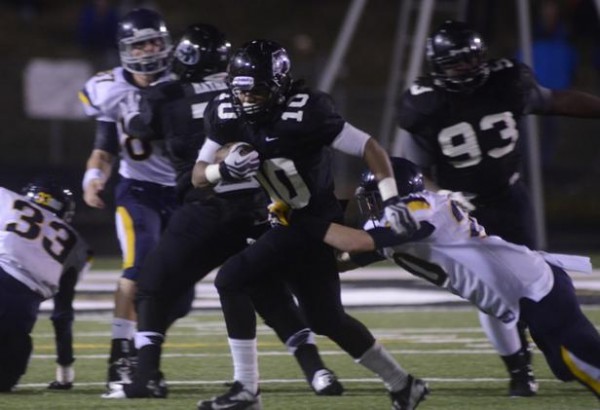 As a result, the Panthers will be facing Sandy Creek HS of Tyrone next Saturday at the Georgia Dome to determine state champion. Ridgeland lost one game all year, Sandy Creek is undefeated. The two teams have never faced each other before.
This is the furthest Ridgeland has ever gone in post-season during 24 seasons of football. Sandy Creek won the AAA state championship in 2010 and AAAA in 2009, so this won't be new for them. The game will be carried live on TV and likely streamed online.


WQCH Radio, 12/05/12: "LAFAYETTE'S DOWNTOWN DEVELOPMENT AUTHORITY DISCUSSED THE POSSIBILITY OF RETURNING PARKING METERS TO THE SQUARE, TO HELP REGULATE AN ONGOING PROBLEM WITH PARKING. THE SUBJECT WAS BROUGHT TO THE TABLE BY DDA BOARD CHAIR, MICHAEL LOVELADY, WHO OWNS ONE-ELEVEN ON THE SQUARE.
"SOME BOARD MEMBERS PREFERRED THE IDEA OF A 2-HOUR LIMIT FOR ON-THE-SQUARE PARKING. OTHERS SAID THE MAIN PROBLEM IS EMPLOYEE PARKING IN FRONT OF THEIR PLACES OF BUSINESS, LEAVING NO SPACES FOR CUSTOMERS.
If you want to put a final bullet in downtown LaFayette, put in parking meters. Owners of the businesses on the square need to make their employees park elsewhere or shut up about the problem – making people pay to park is death for business.
The DDA should have thought about this issue before they turned the corner of Withers and Main into an art display instead of a parking lot. Also tell the Sheriff to remove abandoned vehicles from the Courthouse lot, and have his officers park behind the jail. Most of them look like the walk would do them some good.
The DDA has no real authority on this issue; nothing can really be changed without permission from the City Council. Downtown parking is one issue on the agenda for Monday night's regularly scheduled council meeting – residents concerned about the possibility of parking meters coming back to the square or other downtown streets are strongly encouraged to attend. That's 7:00 Monday night at City Hall on Duke Street.


WQCH Radio, 12/05/12: "..IN OTHER BUSINESS, A NEW WALKING AND BIKE TRAIL WAS DISCUSSED BY THE DDA. IT WOULD ADD-TO AND IMPROVE THE EXISTING 'ROTARY CLUB TRAIL' ALONG TOWN CREEK, EXTENDING IT FROM THE SITE OF FORT CUMMING ON INDIANA STREET ALL THE WAY TO WEST MAIN, BEHIND THE HOUSING AUTHORITY."
As for the Rotary trail, they did an estimated $40,000 of work before on that and then turned it over to the city. The city did no maintenance and it basically disappeared into the overgrowth. The bridge was never finished and then washed away, the trail was not maintained.. The city will have to have a much better attitude about it this time around, and they're lucky any group is still willing to put in the time and money after what happened last time.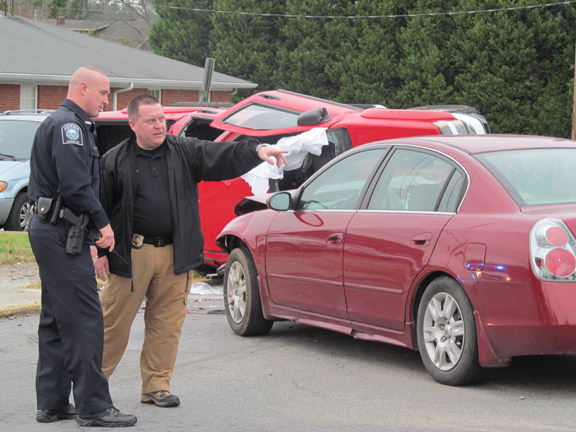 An accident Friday morning at Villanow and Cherokee was caused by a "distracted driver" who didn't stop at the intersection. He was distracted enough (and going fast enough) to flip over a pickup truck, but the only charge is apparently failure to stop at the sign.
People working nearby say another minor accident occurred at the same intersection as the Christmas parade was beginning. LaFayette drivers should never assume anyone is stopping at a stop sign, because it seems like fewer and fewer people ever do.


A committee is preparing to make final recommendations for Juvenile Justice reform in GA. Suggestions include more counseling and community service options for non-violent offenders.
The BIGGEST thing needed locally, which this doesn't address, is how to keep our local Juvenile judge from turning repeat offenders back out on the street with minimal punishment, teaching them that crime has no consequences. When's the state going to fix THAT?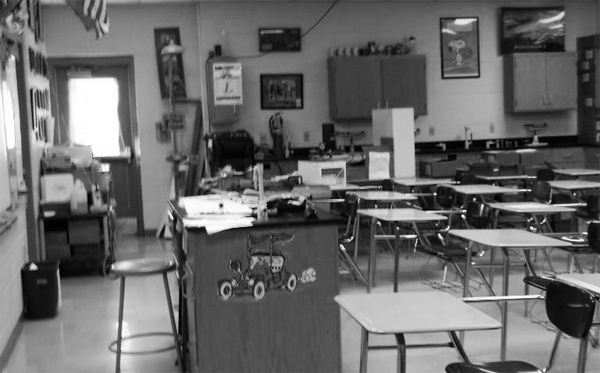 Two years ago this week, LU essentially broke the story of a toxic mercury spill at LHS. The school system never explained much about what happened, and waited weeks to tell anyone anything about the incident. Still waiting on Elaine Womack to e-mail back..
This is one of the three or four best pieces ever posted on the LU blog, although it's a bit lengthy. Everything you never wanted to know about mercury plus how potentially thousands of students (including elementary and middle school kids) in Walker County were exposed to it.

Another recently reelected State Senator has decided to step down. Unfortunately it's John Bulloch of Thomas County in South GA instead of Jeff Mullis. Maybe next time..


Next school year, teachers state-wide will be evaluated with a new system combining student performance, classroom observation, and (controversially) student ratings of their instructors. No word yet on how these new evaluations will actually impact the teachers or their pay.


Only two states require public schools to have carbon monoxide detectors; following an incident last week at an Atlanta school, the state legislature may decide to make GA the third.

Friday Weekend Advertiser Spotlight: Online Christmas shopping through Amazon.com ? Use this Amazon referral link to help out the LU. 4-6% of everything you spend comes back to help play LU's Web hosting fees and keep the site running strong.
For today's links and any breaking news, follow the Underground on Facebook or Twitter.