2012
12.11
Various eyewitnesses report that a woman was Tasered at Walmart around 7 PM last night. By most accounts the woman, who has a history of drug use and violence against police, attempted to pass a bad check, resisted arrest, and had to be tased. According to witnesses the woman began screaming about a baby, although she did not appear to be pregnant, and then removed her pants while laying on the floor.
Never a dull moment in LaFayette.
More details as they become available today on LU Facebook.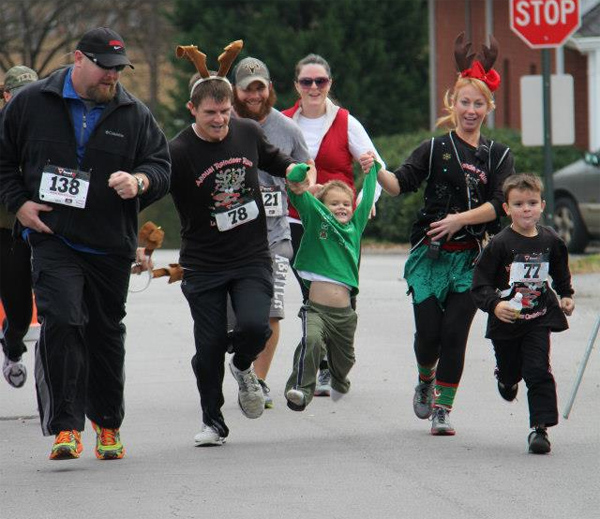 Saturday's first Reindeer Run 5K had a large turnout and has been described as a success by organizers. Here are the charity race's official results.
Reindeer Run was organized by the new Optimist Club to benefit LPD Shop With a Cop.


Outgoing Catoosa Co Sheriff Phil Summers will be an employee of Walker County Sheriff's Office beginning in January, per law enforcement sources. No word on the title or salary, but he's expected to work in the Court Services division.


WQCH Radio, 12/10/12: "IT APPEARS THAT 'THEFT FROM UNLOCKED CAR' CASES HAVE MOVED FROM THE CITY LIMITS OF LAFAYETTE, TO THE OUTLYING AREAS IN WALKER COUNTY.
"LAST FRIDAY, POLICE CAPTAIN STACEY MEEKS SAID IT HAD BEEN A QUIET WEEK ON THAT FRONT IN THE CITY, AFTER SEVERAL ACTIVE WEEKS INVESTIGATING 'ENTERING AUTO' CALLS. BUT IN EMERALD ACRES AT NOBLE, JUST NORTH OF LAFAYETTE, HOUSE AFTER HOUSE WAS HIT WITH MOSTLY CASH REPORTED TAKEN FROM UNLOCKED CARS IN THE OVERNIGHT HOURS.
"THERE IS A VERY SIMPLE WAY TO PREVENT THESE THEFTS, AND THAT IS TO KEEP CAR DOORS LOCKED AT ALL TIMES- EVEN WHEN PARKED AT HOME."
There have also been several false reports, reports of burglars around Duke Street, and an incident over the weekend where LPD apparently drew guns or tasers on some kids camping in their yard thinking they were burglars. So the parent says anyway.


More detail from Friday night's Ridgeland victory over Marist.
Tickets to the championship game next Saturday are only $18 at Ridgeland HS. The game will be at the Georgia Dome. The game is expected to be broadcast on GPB and probably streamed online.


LHS Marching Band from Friday's Christmas Parade:

ANOTHER accident reported, around noon Saturday, intersection of W. Main and S. Main at Family Dollar. Car ran the light and flipped after hitting another vehicle. Freaking heck people, that's three, maybe four, since Wednesday morning.
GREEN means go, RED means stop. YELLOW also means stop, gradually. The red octagon signs mean stop, look, then drive – but don't assume anyone else will do what you're doing else they'll t-bone you, because everybody's turned retarded.


Plans for a new Georgia Dome move forward with decisions made yesterday, but it's still wasted money in a state that claims not to have any.
The argument is Georgia itself won't have anything in the deal. But the state is responsible for the bonds if somebody defaults, the GA World Congress Center which will contribute is state-owned and state-funded, and they can't nail down a specific figure for what the thing will cost. Some of the infrastructure improvements will have to be state funded.
Plus the state hasn't finished paying for the CURRENT stadium yet.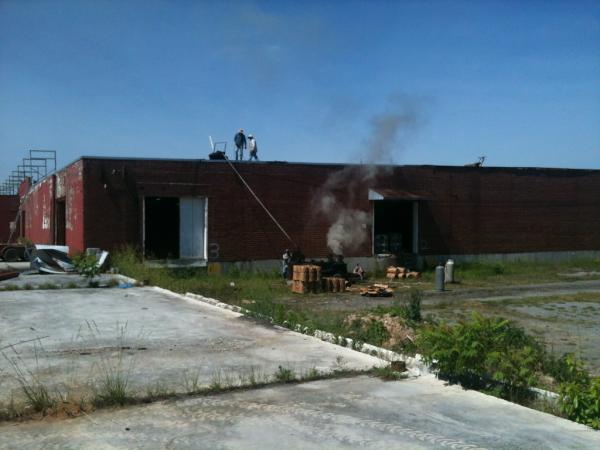 WQCH Radio, 12/10/12: "WALKER COUNTY'S ECONOMIC DIRECTOR LARRY BROOKS SAID LAST WEEK THAT PROSPECTS FOR NEW JOBS CONTINUE TO BE PROMISING. HE HAD NO SPECIFICS TO REPORT; MOST MANUFACTURERS DEMAND STRICT SILENCE UNTIL THEY ARE READY TO ANNOUNCE. ONE NEW PROSPECT COULD HAVE AN ANNOUNCEMENT IN THE SPRING, BROOKS SAID, AND IN THE LAST WEEK OR SO, THERE HAVE BEEN INQUIRIES-MADE BY THREE OUT-OF-STATE BUSINESS CONCERNS.
"AN UPDATE ON 'REAL BRIGHT SUNRAE' .. THEY'RE BACK AT WORK INSIDE THE ARCHER PLANT AT KENSINGTON. BROOKS SAID ATLANTA GAS LIGHT HAS BEEN INSTALLING UTILITY SERVICE AT THE SITE IN ORDER TO HEAT TANKS THAT WILL BE USED TO RAISE FISH AND OTHER SEAFOOD INSIDE THE SPRAWLING FORMER-CARPET PLANT."
Wait, wait. RealBrite SunRae is supposed to be a water bottler. WQCH said back in the fall they saw the water bottling equipment, and Mr. Brooks and Bebe said they'd be BOTTLING WATER by July. Where's the CORRECTION on that bad info, WQCH? Mr. Brooks? If they end up processing garbage to feed the fish LIKE LU SAID, will you fix your statements and apologize to LU and the citizens of Walker County?


We're number 1!


Looks like some November voters from Augusta don't live where they claimed, and some may not exist at all.
Sad thing is, this problem was only uncovered when the local paper there started digging into the voter registration list. In places where the local media is a sham, fraud might go undetected.


Here's a gentle reminder not to do meth: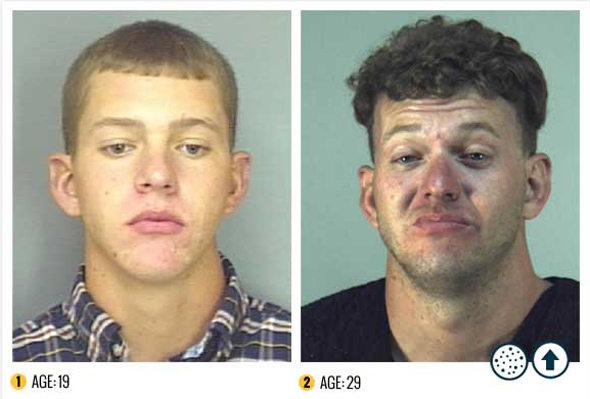 (Click the image for more, many worse than this one..)

For today's links and any breaking news, follow the Underground on Facebook or Twitter.