2012
12.12
Today is 12/12/12, the last triple-matching-digit date most of us will live to see. The next one will be January 1 2101, nearly 89 years from now – unless the Mayan Calendar apocalypse is true (it's not) and we all die on 12/21.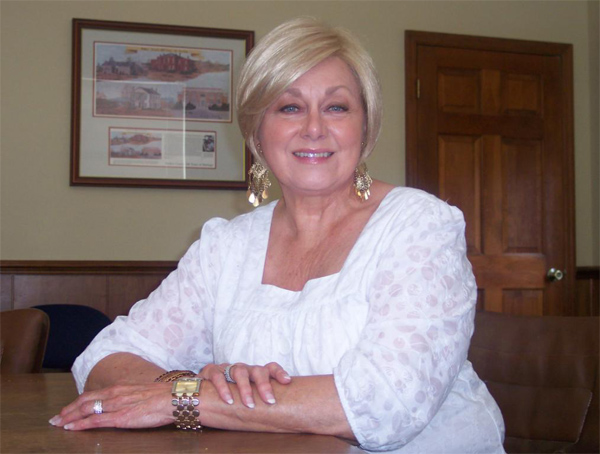 In response criticism of the Commissioner for having no meetings in nearly two months and falling off the face of the earth, her media mouthpiece says she was on vacation and isn't legally required to ever actually meet with the people of Walker County.
"County coordinator David Ashburn said there has been no need to have commissioner meetings lately, since no urgent official business has crossed Heiskell's desk in recent weeks. 'The meetings (will) resume when there's something to meet about,' he said."
Multiple citizens have asked to have things put on the meeting agenda, so the claim that there's nothing to meet about is false. The article mentions that a commissioner is required to be in the office once a week, which she hasn't done since before the November vote.
Bebe says she was on vacation in Florida and hasn't had one in years, but she was on vacation shortly after the July election too. And her office staff apparently didn't know about this vacation. They scheduled meetings for her all during the time she was gone, and claimed a week ago she was "sick" or out of the office for circumstances beyond her control.
Here's audio from two different people on the Commissioner's staff telling Ales Campbell Bebe was sick or otherwise indisposed, not on vacation:
So was Heiskell on vacation, sick, drying out somewhere…? Does she have health problems the voters of Walker County were not told about during the election, or do her staffers simply not know when she goes on vacation for five weeks?
If we had a commission, business could continue and meetings could be held even if one person takes a vacation or gets sick. When a member of a city council is gone, the remainder of the council meets, and the city secretary/secretaries don't lie (or find themselves lied to) about where the councilor went.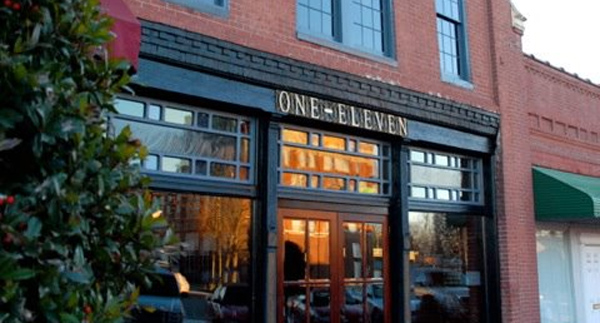 WQCH Radio, 12/12/12: "MICHAEL LOVELADY ADDRESSED THE LAFAYETTE CITY COUNCIL AT MONDAY'S MEETING, CONCERNING PARKING PROBLEMS ON THE SQUARE AND WHAT HE CALLED THE 'LACK OF CODES ENFORCEMENT' IN THE NEW MARS THEATER DISTRICT. LOVELADY CHAIR'S LAFAYETTE'S DOWNTOWN DEVELOPMENT AUTHORITY BOARD, AND HAS RESTAURANT AND BAR BUSINESSES ON THE SQUARE AND ON CHATTANOOGA STREET.
"AT LAST WEEK'S DDA BOARD MEETING LOVELADY MENTIONED THAT BRINGING PARKING METERS BACK TO THE SQUARE MIGHT SOLVE PROBLEMS, BUT HE DIDN'T MENTION THAT TO THE CITY COUNCIL MONDAY. HE SAID DDA PLANS TO DO A STUDY ON WHAT OTHER SIMILAR SMALL TOWNS HAVE DONE TO HELP WITH 'ON DEMAND' PARKING.
"ON THE ISSUE OF CODES ENFORCEMENT, HE TOLD THE COUNCIL THAT THE LOT ACROSS THE STREET FROM HIS 'CHATTANOOGA STREET TAVERN' WOULD NOT BE TOLERATED IN OTHER PARTS OF TOWN."
Lovelady is on the wrong track with the downtown parking issue. The number of parking spaces in front of City Club and One Eleven hasn't changed in some thirty years, same number of spaces that were there when those buildings had Heileig Myers Furniture and a lawyer's office. He should have considered parking when he purchased the property, and the city should have factored parking into his building permit and zoning changes. His arguments about zoning enforcement go both ways; city leaders were so excited to have him move into the square that common sense about parking went out the window. Now there's no real solution to the problem, or not one that won't be extremely expensive for him or put his neighbors out of business.
He's mostly correct about the issue with zoning and codes enforcement in West LaFayette. Codes enforcement has never been a priority on that side of town, mostly because nobody over there with political influence ever cared about appearances before. And remember, a good bit of what's over there wasn't originally part of the city when buildings were originally constructed. But he needs to complain about codes enforcement for the entire city, not just the parts he can see – and he doesn't need to use code compliance as a shield to get more property condemned so he can make it into parking for his business or move another restaurant into town. Not that he's doing that, but seems like a lot of people are suspicious of that being his intention. Again, he knew what he was buying when he bought it so this shouldn't be a huge surprise.
Should the city make people clean up their lots? Absolutely. Should the city ONLY do that with lots that border buildings owned by Mike Lovelady? No. There have been complaints about inconsistency here on LU for years, but the goal has always been consistency for the entire city, not just certain blocks.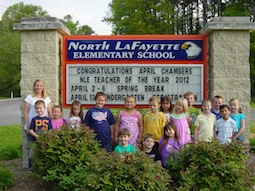 Fire alarm at North LaFayette Elementary around 3 PM Tuesday from a heater fan overheating; some grades were dismissed from the gym without book bags, older kids not impacted were told it was a "fire drill" of some kind. No real damage or injuries to report.


Times Free Press verifies what LU first reported Monday: Catoosa Sheriff Phil Summers will be a WCSO employee come January. Says he'll make "between $14.25 an $17 an hour" on top of Catoosa retirement pay.
TFP Facebook claimed he'll be a "sheriff's deputy in the court services" which also matches what LU sources said. The typical WCSO employee makes nowhere near $14 an hour. And that seems like an awful lot to pay a bailiff or somebody serving papers. Maybe that's how one sheriff thanks another for keeping his mouth shut?
Department employees who whine about being paid almost nothing yet vote for Wilson anyway should take note of this.


Murray County's new Magistrate Court Judge has uncovered all kinds of neglect left by her predecessor, who resigned after multiple allegations of sexual harassment. Who watches these judges to make sure they do at least a minimal job? Nobody, apparently.
You know there's no standards when state law is perfectly fine with a relatively uneducated bully like Bruce Coker running for the position.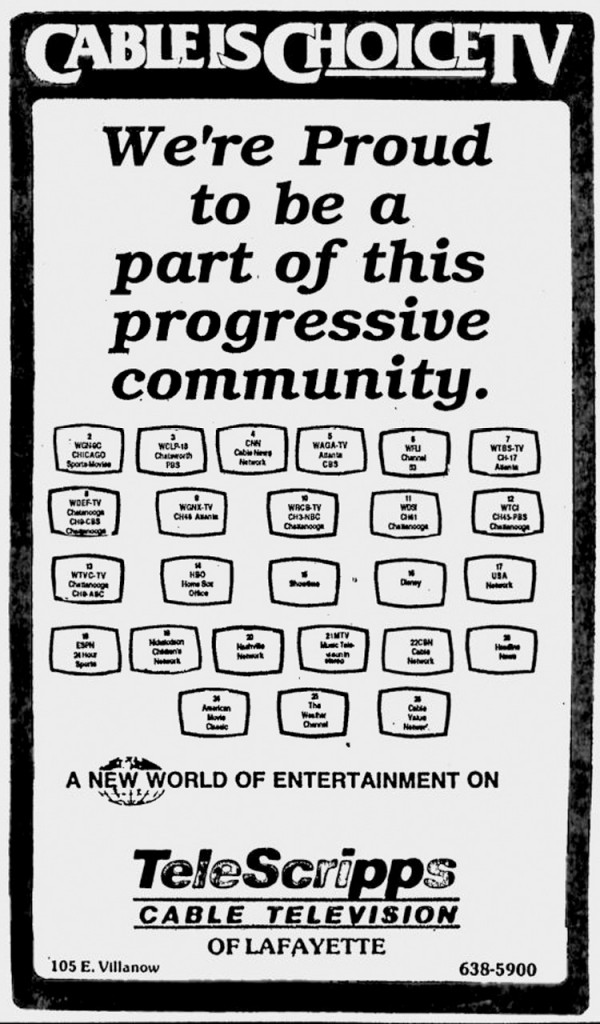 1989: When 26 channels was considered progressive.

LU Local Calendar for the rest of the month and well into 2013 looks pretty bare. If you or your business, church, civic group, etc. has anything planned for the next six months or so, e-mail LU at cal@cityoflafayettega.com to share your upcoming event.

Pretending to be a made-up state agency in an attempt to steal five laptops? Apparently that doesn't work.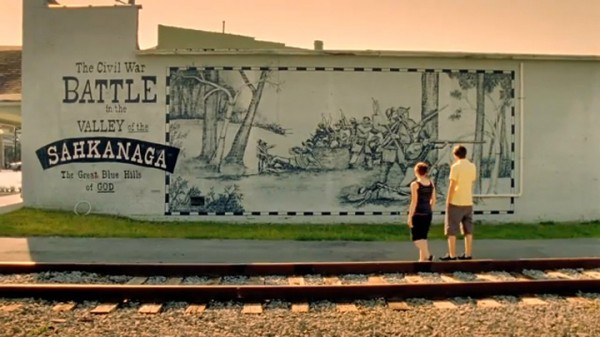 Jordan's Journey takes a look at "Sahkanaga".
While the topic of "Sahkanaga" is brought up anyway, here's a Q&A with the film's Walker-raised director in FilmMaker Magazine.


GA's fifth new Juvenile Justice Commissioner in three years has a tough row to hoe.

For today's links and any breaking news, follow the Underground on Facebook or Twitter.