2012
12.14
Despite rumors to the contrary, school in Walker County has NOT been cancelled today or tomorrow for the flu. If this happens, parents will be notified and the announcement will be shared on LU Facebook.
Apparently there's a text message going around telling people to call the school system and complain about having class despite so many kids sick with the flu. Thing is, more kids were sick earlier this week than yesterday – so by the time anything is done (if anything) based on parent calls, the kids will already be on Christmas break. It's OK, if your kid is sick don't send them, and if you're worried they'll get sick, don't send them. You're the parent, make the choice that's best for your family.

School wasn't cancelled, but this week's County Commissioner meeting was. Apparently Commissioner Bebe said on Hee-Haw UCTV Wednesday night she wouldn't have one because she doesn't feel like it. Professionalism, Walker County style.
Commissioner Meetings Skipped: October 25, November 1, November 8, November 15, November 22, November 29, December 6, December 13. Not including the OTHER meetings missed during the year, which seems like about every-other one.
Eight weeks of nothing, a time period in which the Commissioner was paid approximately $16,000 of her $105,000 annual salary. Normally commissioners who serve on a board only get paid for meetings they attend. There's more to the Commissioner job than just meeting with the people, but if she doesn't meet with the people, she's not meeting a primary obligation of the position.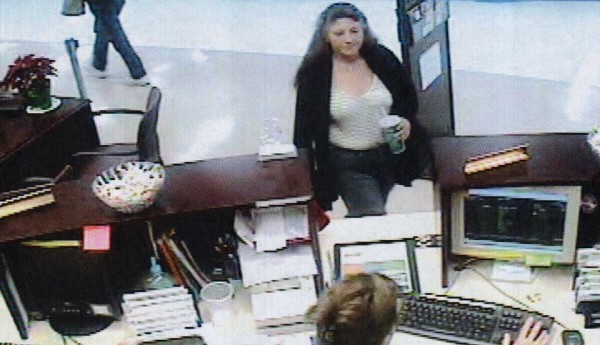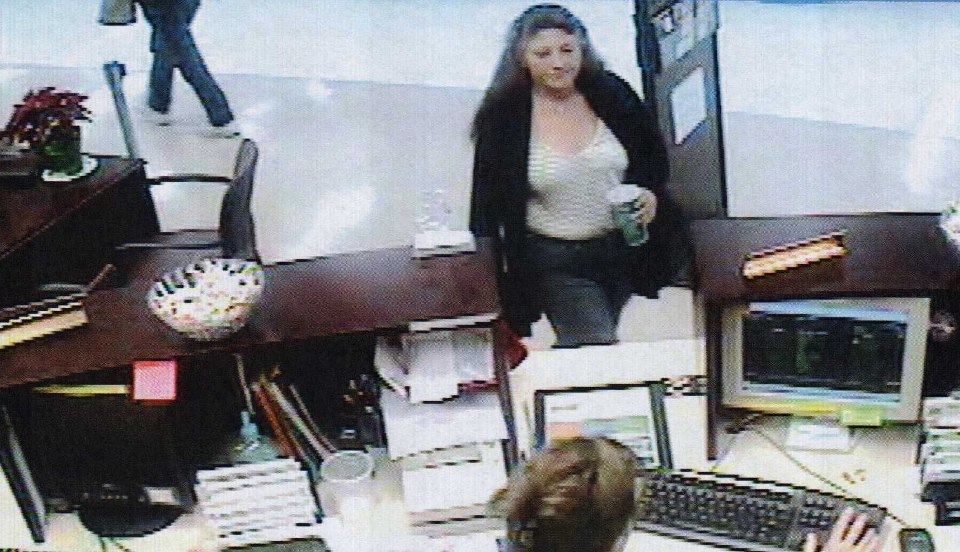 Time for another round of "name that face." LPD needs to know if you recognize this lady, and several others, involved with recent incidents at Walmart.


WQCH Radio, 12/12/12: "LAFAYETTE MAYOR NEAL FLORENCE MADE SEVERAL APPOINTMENTS TO LOCAL BOARDS AT MONDAY'S COUNCIL MEETING. THE NEW APPOINTEES INCLUDE RONALD UNDERWOOD TO THE CITY PLANNING COMMISSION, FRANCES COBB TO THE ZONING BOARD OF APPEALS, AND ELLA JEAN BAKER AND BARBARA BERRY TO THE LOCAL LIBRARY BOARD OF TRUSTEES."
So if you resign from one city committee like a baby because you don't like them firing an incompetent leader, you get to serve on some other unrelated committee? How do they pick these committee people, besides personal relationship? Did the mayor talk to dozens of people about this or just choose the same handful of people they always choose?
Apparently committee positions are totally up to the mayor's discretion, without input from the elected City Council – but committees have little authority to act on their own outside permission from a majority of the council.
"..COUNCILMAN BEN BRADFORD ALSO NOTED THE PASSING OF SUE HARRINGTON THIS WEEK. SHE AND HER HUSBAND HARRY WERE RESPONSIBLE FOR STARTING THE RECREATION PROGRAM IN THE CITY OF LAFAYETTE, IN THE MID-60's."
Sad to hear about Ms. Harrington. Half the people in LaFayette who know how to swim learned how from her.


Bebe Heiskell and County Attorney Oliver have responded to outgoing State Court Judge Roberts' lawsuit against the county with a demand he pay 53 traffic tickets dismissed in August. Roberts said he dismissed the tickets as a "nice gesture" but the county says he did it to "harm" taxpayers.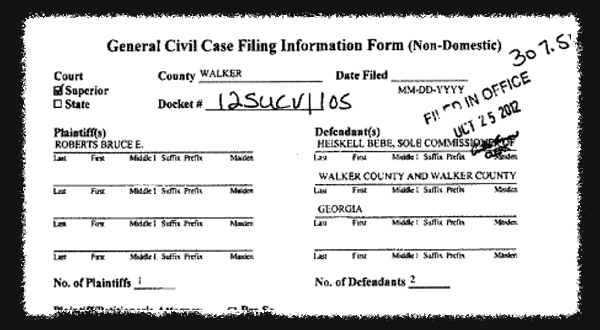 The core of the lawsuit is an agreement between Roberts and Commissioner Heiskell regarding his salary. Thanks to the antiquated Sole Commissioner form of government, it's his word against hers.
However, this latest step crosses ethical boundaries. Judges are supposed to be independent and able to make decisions without facing punishment from other elected officials; Heiskell and Oliver's demand that Roberts repay the traffic tickets reeks of interference and pettiness, regardless of whether or not his lawsuit has merit.


Lesson learned: If you don't want your meth lab discovered, don't stab anyone. Even a little bit.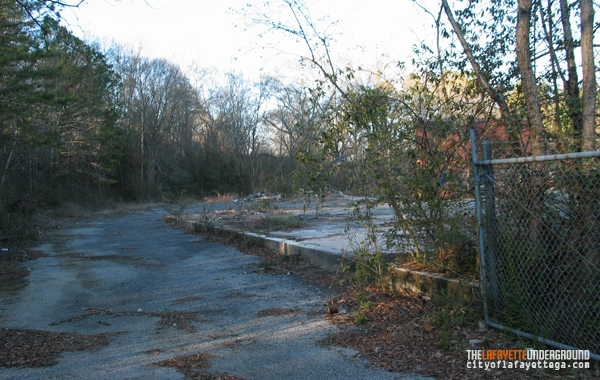 WQCH Radio, 12/13/12: "THE LAFAYETTE HOUSING AUTHORITY WILL HAVE A GROUND BREAKING CEREMONY TOMORROW [Friday] AT THE SITE OF NEW CONSTRUCTION ON THE GROUNDS OF THE FORMER HILL HIGH SCHOOL IN WEST LAFAYETTE. THE ADDRESS IS 690 CULBERSON AVENUE, AND THE CEREMONY BEGINS AT 2:30 FRIDAY. THE AUTHORITY PROJECT WILL REPLACE OLDER, SUB-STANDARD APARTMENTS WITH NEW, ENERGY-EFFICIENT PUBLIC HOUSING, ACCORDING TO EXECUTIVE DIRECTOR, RUTH BASS."
LU has been following this project since September 2010, with no progress reported until last summer. Several weeks ago the Housing Authority began demolition of outdated, closed apartments at Foster Circle – this groundbreaking on Steele Street indicates that the demolition stage is nearly complete.


Band director at Lakeview Middle in Catoosa, who resigned last week after sending an inappropriate text to a student, has now been arrested in TN for child molestation. He was band director for six years.


"LaFayette wrestlers go 2-1 in Tuesday quad-match"

WQCH Radio, 12/12/12: "RETIRING CATOOSA COUNTY SHERIFF PHIL SUMMERS HAS LANDED A JOB WITH THE WALKER COUNTY SHERIFF'S DEPARTMENT. SHERIFF STEVE WILSON HAS HIRED HIS FRIEND OF 30 YEARS, AS A DEPUTY IN THE COURT SERVICES DIVISION.
"SUMMERS DECIDED NOT TO RUN FOR RE-ELECTION AFTER 22 YEARS AS SHERIFF IN CATOOSA COUNTY. WILSON SAID HE OFFERED SUMMERS THE WALKER COUNTY JOB LAST MONTH. THE TWO SHERIFFS HAVE CO-HOSTED A TALK SHOW ON CABLE TV FOR A NUMBER OF YEARS."
This doesn't really add anything else to what's already been shared, but note that WQCH did point out that Wilson and Summers have been friends for thirty years and host that ridiculous show together. If LU mentioned that, people would be all attacking the blog for making a deal out of it.
Also, if Wilson just offered Summers the job last month, why were people talking about it back in the fall, in September or October? This job offer was a rumor for much, much longer than just "last month."
All else aside, Steve Wilson certainly does take care of his friends.


More "name that face" – anyone recognize this hunter?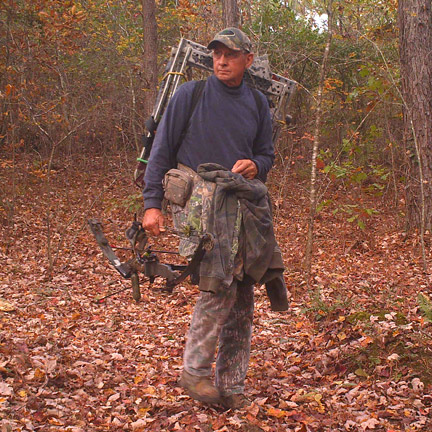 Boy, the trail cameras are high quality these days..


Monday GA World Congress Center, a state-funded agency, approved tentative plans for a new football stadium in Atlanta. GWCC leaders approved the plan without discussion, and there's been no public input on it despite the use of Atlanta-area tax dollars and quite a bit of financial liability for the state. State leaders (including your legislators) continue to do whatever they want regardless of the will of the people.
Some of you are saying "well the Falcons are winning, they deserve a better field" but this new proposed stadium is going to exclude YOU, unless you're a politician or millionaire.. Falcons' owner Arthur Blank says they'll be selling "seat licenses" which are basically lifetime rights to buy season tickets. Those are for the Arthur Blanks and Jeff Mullises of this world, not for any of us.
A petition and poll are both asking for input, unofficially. Those who feel strongly about this issue should also call their state Representative or State Senator (ha!) and tell them not to approve raising the GWCC bond limit, which is the only way the new field can ever be financed.


Three LHS football players have been named to the 7-AAAA "best players" list; Ridgeland has ten names on the roster.


Chattooga County's sole commissioner asked all his departments to cut their budgets and furlough employees, then turned around and created a new paid position for a political opponent. In response, county department heads are all asking for budget INCREASES, basically an "F-you" back to the commish who has to figure out how to pay for everything.
Another example of sole-commissioner government working well.


A little bit of Christmas from Second Baptist Church.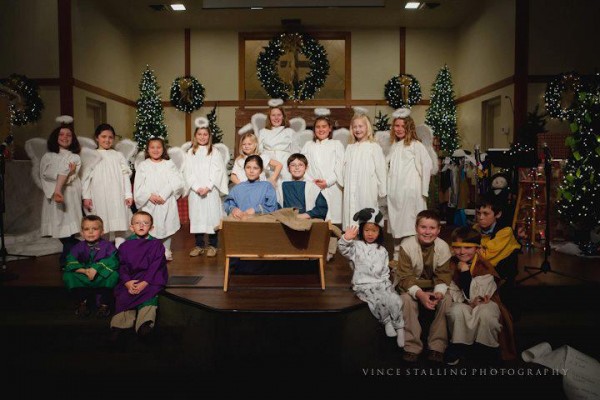 LU would love to see and share your Holiday photos; parades, outdoor decorations, etc. E-mail yours to pics@cityoflafayettega.com and they might be reshared here in the next few weeks.

A new plan, which won't begin for several years, ties state college funding to each college's ability to actually graduate students. Some schools are going to be in big trouble once this starts..


State Legislators are still pissed about the defeat of TSPLOST and apparently have no intention of repealing penalties for regions like ours that defeated the draconian, wasteful tax increase.
Jeff Mullis is powerful enough to push through a change, but don't forget the bill was HIS idea in the first place and he threatened local voters with "return to horse and buggy days" for voting against it.
Remember when the local delegation actually did what was best and followed the will of the people? Nobody's memory is that good.

FRIDAY ADVERTISER SPOTLIGHT: Time's running out to purchase last-minute Christmas gifts. Fanatics has jerseys, hats, t-shirts, toys and other gear for the big sports fan on your shopping list. Officially licensed products for fans of UGA, Tennessee, Alabama, Atlanta Falcons or Braves, NASCAR, and more – order today and get delivery by Wednesday the 19th, free shipping for purchases over $50 and only $4.99 for smaller orders.
For today's links and any breaking news, follow the Underground on Facebook or Twitter.