2012
09.14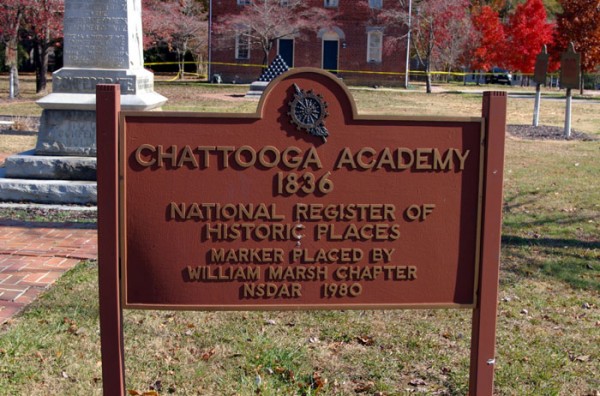 After the city fired Economic Development Director Catherine Edgemon for poor job performance, the entire Historic Preservation Committee (which she also led) resigned in protest and shut down the Chattooga Academy Facebook page.
Former assistant director Ronald M. Underwood made the following statement on his personal Facebook page:
"Due to recent developments and decisions made by the City Manager,Council and a couple of DDA members the City no longer has a sitting Historic Preservation Commission, they were going to force changes the commission decided that we cannot function under, I along with other members have resigned, there will no longer be any walking tours, exhibits, Christmas model train exhibit among other things, I will not be doing any more volunteer work for the City, The City is going to lose funding for projects that are ongoing due to us not being allowed to attend meetings that the state requires, I could go on & on but but it seems no one cares, everything that we had planned for the future is dead, this city has lost one of the best group of people (commision members) that has ever been, If you people sit back & allow this to continue our town is going down hill fast, I have enjoyed the things that I have been involved in but I can no longer deal with the present leaders the City has in place, and the DDA no longer has a support group to work with them."
Some Edgemon supporters are also claiming this is an attempt by the city council to establish a "shadow government" of hand-picked people at the DDA and Preservation Committee who won't be responsible to voters.
Thing is, nobody forced anyone to resign except Ms. Edgemon. The Preservation Committee is throwing a fit, they want to be in charge of both preservation and development (which are on opposite ends of the spectrum at times).
And it's not much of a "shadow government" since they have minimal authority outside of what the City Council allows them to do anyway. Their meetings are public and most decisions must be approved by the council. What are they going to do, have a shadow government meeting and decide to paint things an evil color?
Here's a response to Underwood's comment from LaFayette Councilman Chris Davis:
"This was the Historic Preservation Commisions Decision Alone. In no way will we let the walking tours, exhibits and other projects die out . There are many people that cares about the history of our town. No funding will be lost with these changes and we are already in the process of re-establishing a new committee and a facebook page for the Chattanooga Academy. If anyone would like to set down and talk about the changes that are taking place feel free to call me at 423-421-6866. I am sorry that the members of the HPC feels that they cant work with us anylonger but we will rebuid a new comittee and continue with great things in our great city.
"I will not coment on why Ms. Edgemon was Let go due to it being personel issues but I will say I hope Mr. Underwood understands that She is not the controller of either Board and she never should have been asigning board members . It is the Board of the DDA and the HPC that selects the members based off of certain criteria and sends the names to the City Council for there approval."
Drama is a sign of immaturity, which is surprising considering most (now former) members of the Preservation Committee are well past retirement age. Hopefully a new committee will be chosen fairly, represent the city better than the old committee did, and move LaFayette's preservation efforts forward in a sensible manner.

Here's the county's official position on work being done for walking trails on Lookout Mountain. This one from The Chattanoogan glosses over the environmental damage and resident opposition to the work being done.

LaFayette PD warns of vehicle break-ins in the Indiana St. / Park St. / Dogwood Cr. areas. Keep your vehicles locked and keep an eye out for suspicious activity.
City of LaFayette Facebook, 09/13/2012: "The LaFayette Police Department has announced a series of entering autos concentrated in the Indiana Street, Park Street, and Dogwood Circle areas. Unknown suspects are targeting unlocked vehicles in these areas. The suspects are prowling through the vehicles and taking any available items. The Police Department encourages all citizens to lock their vehicles and secure all items. If you see suspicious activity, please call 911."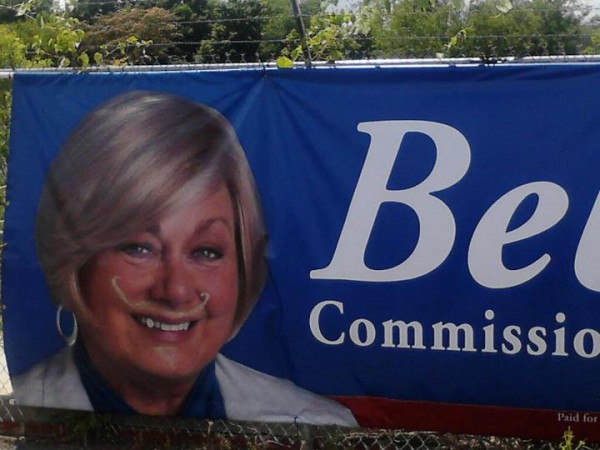 Commissioner Heiskell says she won't raise your property taxes this year even though the county's revenue will drop due to $6.5 million in decreased property values.
If she raised taxes this year she would be guaranteed a defeat in November, regardless of how badly the revenues are (or aren't) needed. Hopefully this decision is being made for the sympathetic reasons she claims, and not based on anything political. If the county runs out of money again in 2013 and requires yet another loan before the fiscal year is over, we can expect a big increase next summer to stay solvent.

WQCH Radio, 09/13/12: "THE STATE 'POT-COPTER' WAS FLYING OVER THE AREA AGAIN ON TUESDAY, BUT THEY MADE NO BIG FINDS IN WALKER COUNTY. DRUG TASK FORCE CHIEF PATRICK DOYLE WAS PLEASED, SAYING 'THAT MEANS WE'RE DOING OUR JOB'. THE TEAM WAS LOOKING FOR LARGE, COMMERCIAL POT-GROWING OPERATIONS.
"THE HELICOPTERS CRUISE THE SKIES ABOVE THE AREA A COUPLE OF TIMES EACH YEAR, BUT DOYLE SAYS THEY'RE SEEING A NEW TREND: MORE POT IS BEING GROWN INDOORS, OUT OF VIEW FROM THE SKIES. ONE RECENT BUST IN CHATTOOGA COUNTY DISCOVERED MARIJUANA BEING GROWN IN A HAND-DUG UNDERGROUND BUNKER."
They shouldn't be so quick to say "we're doing our job" as a response to not finding anything. Obviously the drugs are still in the community, even if they're grown underground or being smuggled in from elsewhere.
Wonder why so many growers are moving indoors and underground? Maybe because every time they use the "pot copter" it's headline news? People aren't stupid, even pot farmers know what the helicopters are for.. This just drives them deeper underground or forces growers to be more creative in how they hide the crop.

LMS Softball is now 10-5 for the season after a 14-0 win over Dalton. The team hasn't been scored against in the last three games.

Threats to lay off half of Chattooga County's deputies is apparently how the lame-duck Sheriff there responds to requests to cut his department budget. The commissioner (theirs, not ours) says they have no intention to cut that many patrol officers.

Between 2010 and 2011, median household income nationally dropped a bit but overall poverty levels did not go up, and in the south poverty actually decreased slightly.

As a result of cuts to the GA Secretary of State budget, the state archives center located in Morrow will no longer be open to the public.

Friday Advertiser Spotlight: OtterBox
manufactures and sells the perfect protective case for your smartphone or iPad. Supported brands include Samsung, Blackberry, Motorola, HTC, and Apple. They even have cases for the just-announced iPhone 5. Check them out at OtterBox.com.