2012
09.13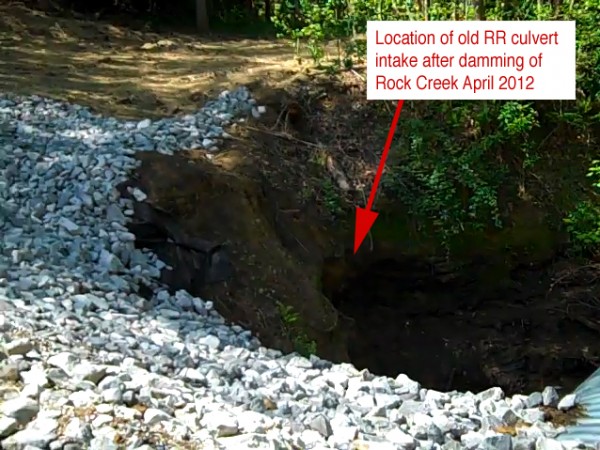 Walker County has reached a $65k "settlement" with the state in response to damage done to waterways on Lookout Mountain as part of a county leader's pet project. The fine will be paid out as a project for EPD, not in cash. Slap on the wrist; Bebe and her people got the project done the way they wanted, and she still insists they did nothing wrong. The only losers here are Walker County taxpayers and residents of Lookout Mountain opposed to the project.
WQCH Radio, 09/13/12: "GEORGIA'S ENVIRONMENTAL PROTECTION DIVISION IS REQUIRING WALKER COUNTY TO DO A 'CORRECTIVE ACTION' ON WORK WHERE THE DURHAM TRAIL PROJECT MEETS ROCK CREEK, ATOP LOOKOUT MOUNTAIN. INSTEAD OF A FINE, THE AGENCY IS MAKING THE COUNTY DO REMEDIAL WORK ESTIMATED AT 65-THOUSAND DOLLARS.
"THE CORRECTIVE ACTION PLAN CALLS FOR INSTALLATION OF AN ARCHED METAL CULVERT UPSTREAM, TO PROTECT THE OLD RAILROAD CULVERT THAT IS NOW MORE THAN 100 YEARS OLD. THE DURHAM TRAIL FOLLOWS THE ABANDONED ROAD-BED OF AN OLD MINING RAILROAD ON THE MOUNTAIN."
That hardly sounds like something worth $65,000 and it's still part of finishing the Lookout Mountain trail system. It's the punishment equivalent of ordering bank robbers to spend stolen money on something they wanted to buy anyway.
Why such a light punishment? Bebe Heiskell has been working politically since before this became public to make it go away. She and County Attorney Don Oliver (who actually oversaw the trail work and tried to hide the damage) asked State Senator Jeff Mullis to pressure EPD into looking the other way or issue a minimal punishment.
Mullis' unwarranted involvement in this situation (bought through the Joint Development Authority he's paid to run) is likely why the county got a $65-thousand-worth-of-projects-slap instead of losing hundreds of thousands in federal and state road money ("an election disaster for all of us") as Mr. Oliver warned might happen in an e-mail to Sen. Mullis.
Hopefully we can go into more detail on this later on.

LaFayette "Main Street & Economic Development" Director Catherine Edgemon was terminated by the city Tuesday.
Her role as development director and leader of the Historic Preservation Commission were conflicts.. The two often overlap and have different goals. Overall she's been ineffective, and the city's leaders came to realize how little she was getting done in that position. You can't blame sore ankles on poor job performance forever.
Jan Shattuck has been appointed temporary director of the Downtown Development Authority until a permanent replacement is named. City leaders apparently have someone in mind for the job already, but will have to post it for public application if Edgemon doesn't appeal her termination.
Edhgemon's firing hasn't yet been covered in the "mainstream" media but a change in DDA Board Members was reported yesterday on WQCH:
"AT MONDAY'S COUNCIL MEETING SEVERAL APPOINTMENTS WERE MADE TO THE DOWNTOWN DEVELOPMENT AUTHORITY BOARD. THEY INCLUDE MICHAEL LOVELADY – REAPPOINTED TO A FULL TERM – AND NEW APPOINTMENTS FOR SHARON CUNNINGHAM, JOE MOORE AND MELINDA SPIER. THEY WILL BE REPLACING OUTGOING BOARD MEMBERS BRIAN PRAETHER, MARILYN JACKSON AND FRANCES COBB."

The Write-In Ales Campbell campaign continues:
Meanwhile, Heiskell supporters are complaining about the state law regarding write-in candidates. They say it's unfair for Ales to just "walk in" and qualify without going through a primary or pay qualifying fees – but write-in candidates always face an uphill battle because their names aren't on the ballot. Traditionally it's been almost impossible for a write-in to gain traction against an incumbent, and Campbell's performance is more about people's dissatisfaction with Heiskell than about any supposed unfairness in the law.
Apparently any law that doesn't automatically give Heiskell her job back is unfair and should be changed. Expect Senator Mullis or Representative Deffenbaugh (if he's elected) to address that during next year's legislative session.

Freedom From Religion Foundation has contacted the school system again to ask three more questions about the football program at Ridgeland: Does Coach Mariakis reference the Bible for motivational talks, will students still be fed at churches, and can ball players opt out of student-led prayer. Seems like some of this has already been addressed.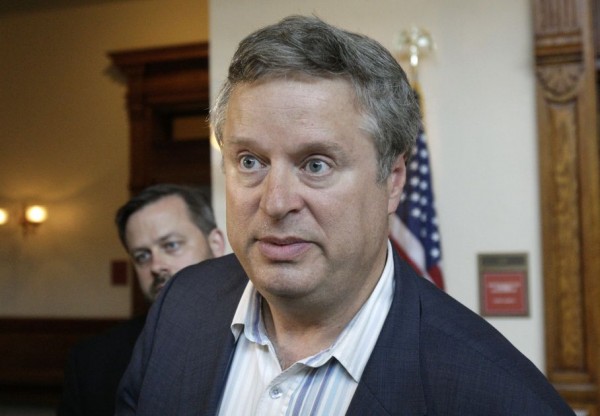 GA Senator Don Balfour of Snellville, a Waffle House executive who somewhat resembles Rodney Dangerfield, is being investigated by the GBI for abusing expense reports. Earlier this year he paid a tiny fine to the state over this and thought it was buried, but now the most powerful man in the state legislature could end up in big trouble.
Hopefully the GBI will be more serious about things than the EPD seems to be..

Someone stole several hundred dollars donated for St. Jude hospital from a bucket at the Dalton Chili's. Outrage over this theft is justifiable; it's one thing to steal, but another thing entirely to steal from sick children. Absolutely heartless.
…but what about the donated $829 Bruce Coker and Steve Wilson stole from kids in Walker County? Theft by taking vs. theft by misappropriation is still theft.

Our section of Chattahoochee Nat'l Forest has a new chief Ranger. Welcome Jeff Gardner.

Here's a slideshow with about three-dozen different movies and TV shows that have been filmed, at least partially, in Georgia.
They didn't include "Water for Elephants" filmed in Walker County last year or "The Walking Dead" TV series shot in Atlanta. Other Georgia productions left off the list include "Glory" and "X-Men: First Class." Can you think of any other movies or shows filmed in Georgia but not included in the slideshow?