2012
09.17
Special LaFayette council meeting tonight at 7 to discuss and finalize the 2013 city budget. If you live in the city try to go – ask questions and hold your elected leaders accountable for the places and ways money is being spent.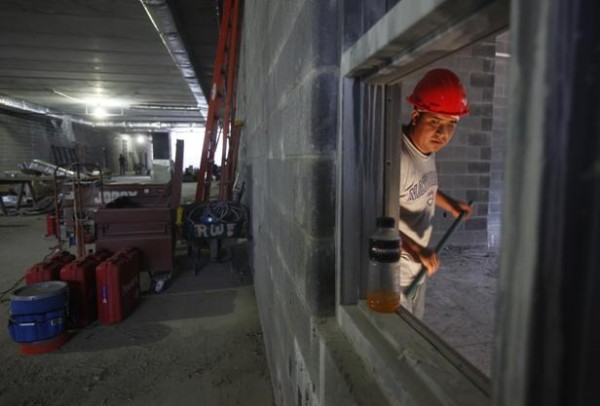 Chattanooga Times-Free Press update on Saddle Ridge K-8th school going up in Rock Spring. Apparently the building is designed to facilitate "open learning" activities.
These are methods used for years by "non traditional" schools and dismissed for a long time by the ones now scrambling to adopt them.

Here's Walker County's position on work being done for walking trails on Lookout Mountain. This glorified press release on Chattanoogan.com glosses over the environmental damage and resident opposition to the work being done.

Friday night in Cedartown, LaFayette High football was "steamrolled" 35 to zip. Before last week LaFayette hadn't played Cedartown since 1999, and still hasn't won against the Bulldogs since 1986. So far LaFayette is 0-2 for the season.
Thursday LaFayette Middle lost to the Heritage Generals in a 22-14 game, opening their 2012 season.
Ridgeland had its first home game Friday against River Ridge. Support for coach Mariakis and student-led prayer was strong, and the Panthers won 42-8.

WQCH Radio, 09/14/2012: "WALKER COUNTY MAY SOON BE IMPLEMENTING A 'REVERSE 9-1-1' EMERGENCY ALERT SYSTEM. COUNTY COORDINATOR DAVID ASHBURN SAID THURSDAY HIS OFFICE HAS BEEN NOTIFIED THAT A 1.5-MILLION DOLLAR GRANT HAS BEEN APPROVED FOR THE PROJECT. ..
"COMMISSIONER BEBE HEISKELL SAID THEY LOOKED INTO A SYSTEM OF STORM WARNING SIRENS BUT WALKER COUNTY'S HILLY TERRAIN AND LARGE SIZE WOULD KEEP THEM FROM BEING EFFECTIVE.
"ASHBURN SAID THE REVERSE 9-1-1 SYSTEM CAN MAKE 'ROBO-CALLS' TO HOME AND BUSINESS TELEPHONES IN SPECIFIC AREAS OF THE COUNTY, WHEN AN EMERGENCY THREATENS. RESIDENTS WILL ALSO BE ABLE TO ADD THEIR CELL PHONE NUMBERS TO THE SYSTEM, IF THEY LIKE, FOR INSTANT NOTIFICATION IN THE EVENT OF ANY LOCAL EMERGENCY."
This will be a real benefit to the county if they actually set it up and run it properly.

Gateway Bank no longer exists as an independent business, and the Gateway name no longer exists as-of last Saturday. Welcome to LaFayette, First Volunteer Bank.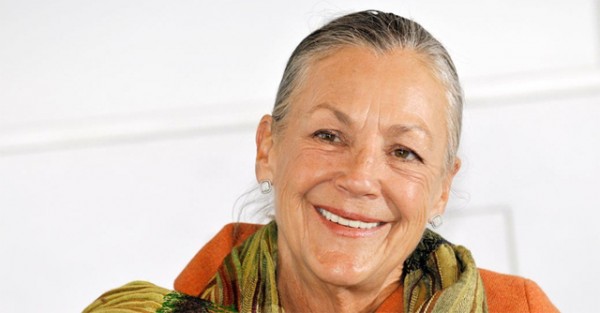 Alice Walton, a Walmart fortune heir and world's second-richest woman, has reportedly contributed to a fund promoting the GA charter school amendment in November. The battle here over that is becoming significant around the country; if it passes here other states may soon follow.
It's not a Walmart issue, more like a personal interest for the donor, or possible family connections in the state.
If this amendment is passed it will push school systems to listen to local parents who ask for charters. That's the bottom line. The state won't be opening schools UNLESS the local school boards refuse to do what the parents ask for. Opening the door for charters is a crack that eventually lets in vouchers, and if we get vouchers we can have the school system(s) our kids deserve.
Private school and other educational options shouldn't just be for the rich or kids whose parents can manage to teach them at home. Every child should be able to attend the best school, not just the school someone slotted them into. Sometimes the ideal solution will be public education, sometimes not – it should be up to the parents, not the politicians.

Chattooga County's Sheriff's Department has fallen off a cliff since incumbent Sheriff John Everett lost the primary election in August. No one in Chattooga's government can explain why most of their county inmates are being housed in Floyd, at a rate of $35 per day times 55 people. Commissioner Winters says they cut the inmates by sending them to Rome but the Sheriff hasn't cut any staff at the jail, which means it's just burning money.
Now the S'ville news says Everett has disappeared, nobody knows where he is, and he told his staff 75% of them will be unemployed in January. What a piece of work.
This is the kind of behavior we can expect if Wilson or Heiskell are ever voted out in Walker County – destructive behavior, months of bills being passed to someone else and a lot of internal strife and destruction. Everything they could do in their power to ruin the county for whoever replaces them. Threats of exactly that happening are why Heiskell won the election by 214 votes – employees scared of what she'll do if she loses power.

Three years ago the LaFayette Optimists club, under leadership of our old friend Bruce Coker, closed down. Now a younger group of community leaders (including LPD Det. Stacey Meeks and councilman Davis) have started a new Optimists chapter for the LaFayette area. The stated goal is to build "a group of people that we can call upon to channel resources and money toward underprivileged children in the community"

Next Saturday Lafayette Walker County Library will be trying something new. "Paws to Read" lets kids who struggle with reading to adults read to a therapy dog for twenty minutes. For info call 706-638-2992. They only have six slots available so better call soon if you have a child who might benefit from this.
For more upcoming library activities and other community events, check the LU Local Calendar.

Dalton is spending money on a study about the viability of building a hotel and water park next to NWGA Trade Center. Walker residents benefit from any new jobs on that side of Dalton, lots of Walker County folks work on that side of the county line.

Pricetag for the new Falcons stadium is now over $1.2 billion and climbing. All the state legislators (including Jeff Mullis) who approved this in 2010 should be voted out of office and run out of the state.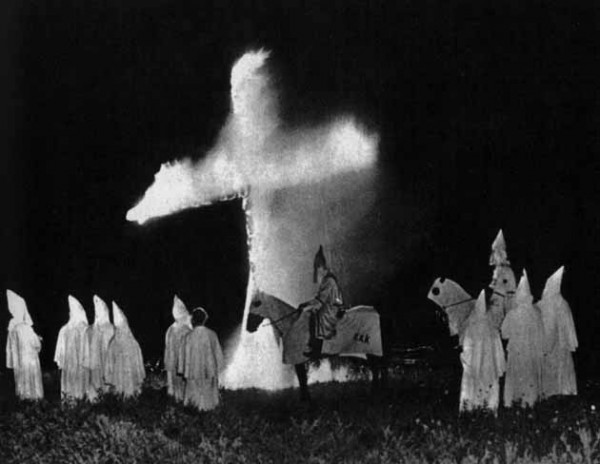 Several months ago, as discussed here, a KKK group in Northeast GA applied to the state's Adopt-A-Highway program and was rejected. Now, as predicted, they're suing Georgia for discrimination – with assistance from the ACLU.
The state shouldn't discriminate. If they want to pick up trash let them. The whole thing was an attempt to get attention and probably a plan to sue the state – which could have been avoided if the state had just approved them and let it go.

As a result of cuts to the GA Secretary of State budget, the state archives center located in Morrow will no longer be open to the public.