2012
09.19
LU editors are hashing out Q&A questions for November elections, planning to include candidates for Sheriff (Wilson and Westbrook), Commissioner (Heiskell and Campbell), and GA House 1 (McMahon and Deffenbaugh). If you have any suggested questions, post them in comments below or e-mail us at lu@cityoflafayettega.com. Questions should be going out to candidates in a couple days.
There's no expectation of answers from all the candidates, especially since three of the six ignored Q&A's sent out in July – but it's an opportunity for every candidate to get their side of the story out, even ones who don't find much support here. Their refusal to respond says as much, sometimes, as the responses.
Candidates: Please contact LU with your current preferred e-mail address so you're sure to get the Q&A to you on time. Please don't answer any questions here or discuss answers with your opponent(s) or other candidates so the answers are all fresh and from you.
Q&A responses will be posted here during the week before early voting begins so everyone can vote with as much information as possible.

Times Free Press reports the same thing as LU: LaFayette Historic Preservation Commission members resigned in protest over firing of Economic Development director Catherine Edgemon. Not sure if LU is the source on this (same info reported here) or if they verified independently. Members of the Commission say they didn't resign over Edgemon, they quit because of proposed new rules for how the HPC would interact with Downtown Development Authority.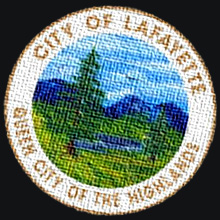 The proposed change was to make the HPC a city committee like the airport committee and recreation committee, with a council member and other citizens appointed to serve, instead of the independent group it has been with members chosen by one person. The changes haven't been finalized or voted on yet, so their decision to leave over a tweak seems a bit premature. (Premature being the only aspect of this the word "mature" can go with.)
Meanwhile people on the Edgemon side of things are saying she was fired a day after being given "a new job description" and being told she wasn't following it. But city leaders say that's not the case, her job description is the same as it ever was – and she hadn't been doing it.
Edgemon is a holdover from the time of Johnnie Arnold, so it's possible her job description wasn't very clear to begin with. But it's probably a formality to allow her to be terminated, since she didn't seem too interested in anything resembling economic growth or helping local businesses, which is what her job was supposed to be.
When the committee becomes about doing stuff instead of eating lunch and talking, the people who only eat and talk find other things to do.

The charter schools debate shouldn't be about whether or not it's good for existing schools, but about what's good for the kids. Is it better to only have one option, or several?

WQCH RADIO, 09/17/12: "THERE WERE NO FAILURES IN LAST WEEK'S KITCHEN INSPECTIONS BY WALKER COUNTY ENVIRONMENTAL HEALTH. 'A' SCORES WENT TO ARBY'S AND THE DARI DIP IN LAFAYETTE. SCORING 'B's' WERE ONE-ELEVEN, CHINA BUFFET AND THE SONIC IN LAFAYETTE. AND SCORING A 'C' WAS WANDA'S RESTAURANT IN ROCK SPRING."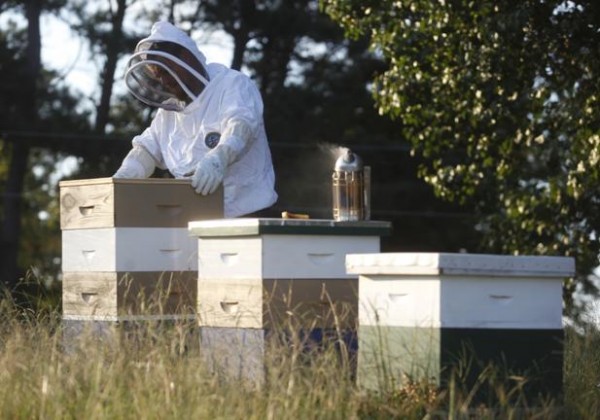 Psychologically fragile war veterans, including Nick Lemley of Ringgold, are finding peace and therapy in small local farms.
As a side note, quiet country farms are also good places for troubled or abused kids. Good therapy in dirt.

The town of Lyerly in Chattooga County, which has less than 500 residents, can't find anyone interested in running for a vacant spot on the city council. The mayor says they'll just appoint somebody next year to fill the slot.
Lyerly needs to dissolve its charter and absorb into Chattooga County. Everybody in city elected government there is in the same family and they don't have a police or fire department. We dissolved the City of Linwood in 1994 because nobody wanted to serve on the council and the city couldn't pay its bills. They had nearly as many resident as Lyerly and a city fire department.
Despite being so small, Lyerly is still required by state law to have a city council. The council must meet regularly and have a quorum (majority of members present) to vote for anything. That ensures the >500 people who live there get adequate representation.
Walker County has a population of over 68,000 people and state law allows us to be led by a sole elected person who can vote by herself in a closet as long as the meeting is announced in advance and declared "public."

A student in Alpharetta GA was arrested after school leaders became concerned over books he checked out of the school library. Police conducted a consensual search of his vehicle and arrested him for having two airsoft (paintball/bb-type) guns and an army knife in his car.
School no-tolerance laws passed by your state legislature (and most legislatures in the country) after high-profile school shootings like Columbine are the reason why it's illegal to have a military knife or an airsoft gun in your car on school property. Even a Swiss army knife or a pink plastic BB gun would have put him in jail.
Under the no-tolerance laws there's no tolerance, no counseling, etc.. He'll end up with a stiffer punishment than the LHS wrestlers who were carrying, maybe selling, pot on campus last year.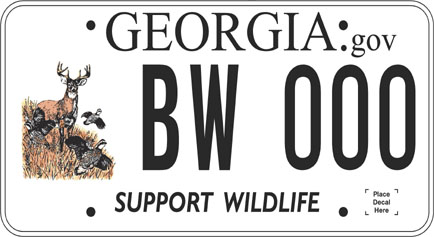 GA raised the price for speciality car tags two years ago. Since then the state has made a lot more money selling the tags, but overall special plate sales have dropped. The state's general budget has profited at the expense of groups like UGA or spay-neuter advocates with special tags.
Just give directly to the organization. It's becoming ridiculous.

Managers at an Applebees in Covington called police after a customer in the store refused to stop breast feeding her child in the dining room.
As long as she was being discreet about it.. If she was standing on the table with her shirt off, yes call the police. Otherwise the restaurant manager(s) were in the wrong.

Joshua's Law adds a 5% charge to all traffic/speeding tickets in Georgia, with funds meant to pay for driver's education in schools around the state. But since the measure passed in 2007, only $8 million of the $76 million collected has actually gone to driver's ed. The rest has fallen into the GA general budget where it's wasted along with the rest of state tax dollars.
This fits in with the GA General Assembly's pattern of refusing funds for things deemed crucial by the citizens, while continually funneling money into their pet projects and wasteful ideas. That's the origin of bad ideas like TSPLOST.
LaFayette Underground, 10/31/10: "Why are roads made a last priority in the budget, taken care of after so much unneeded junk and waste? Because important budget items can be pushed to the edge and still find voter support. Citizens of Georgia wouldn't vote in favor of a tax to cover state senator paychecks, Georgia Dome renovations, Atlanta airport expansion, MAGLEV train studies, or new misspelled signs for highways renamed after Civil War soldiers – but when those items are paid for with general fund monies, taxpayers willingly approve new taxes for core government responsibilities like roads, schools, and public safety."

Continued progress in West LaFayette: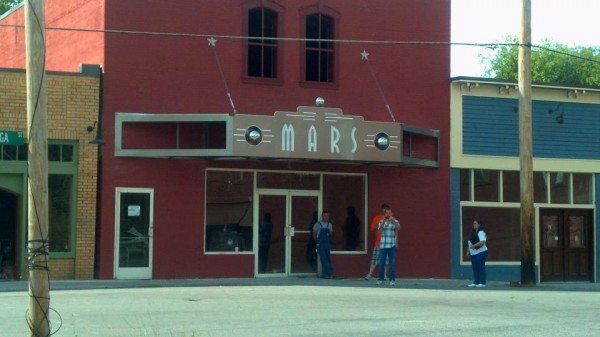 It's not exactly historically accurate; the new marquee was partially built before photos showing the original were found. But it looks very nice. Hopefully the project owners will find a tenant for this building and the ones next to it once their new restaurant opens at the end of the block. Any day now..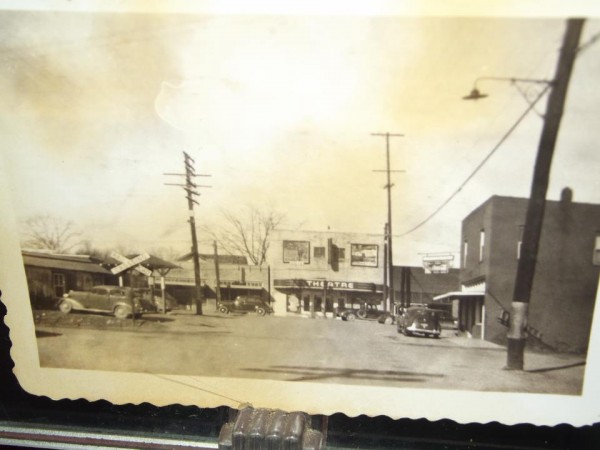 Building rehab on the "bad" side of town is needed progress. But across the street, a small non-profit has been working to rehab people (physically and spiritually) for the last half-decade. A true worthy cause if ever there was one.

People all over the state are protesting (online at least) a decision to close the state's archives center to the public six days a week. Wonder how many of the people upset about this have actually ever used the archives?
They will still open it at least once a week, and it will be available by appointment. The records will still be available, they're not rolling in shredders.
Sometimes things have to cut back in the interest of saving money. Nobody's willing to make a sacrifice.