2012
12.17
LU will be on light duty this week before Christmas; Daily Updates will be posted Monday-Wednesday-Friday only.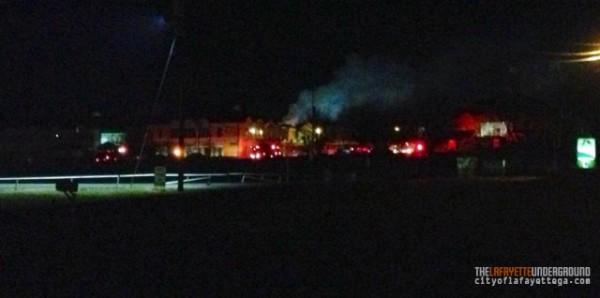 A fire broke out at Georgia Northwestern Technical College in Rock Spring around 7 PM Saturday night. Fire crews were initially called out to GNTC's 400 building, but found the fire in nearby building 200, which has recently been undergoing construction work.
According to the GNTC Facebook page, in a post now removed, the fire was minor: "Fire dept responded to an alarm…. damage was over one room. Water damage mostly. All handled with minimal damage."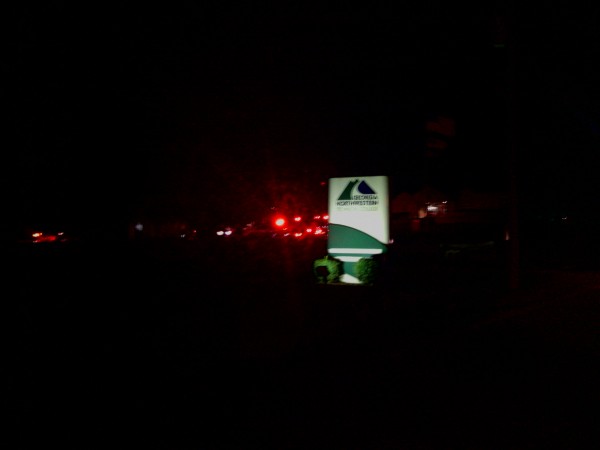 So far there has been no media coverage of the fire beyond Underground posts here and on Facebook, and no official confirmation that there WAS a fire beyond the removed post on GNTC's Facebook. Hopefully more details will be available today.

Friday's elementary school shooting in Connecticut is, thank God, not local news. But it certainly puts life, and petty things like.. well everything else.. into perspective.
Be grateful this Christmas and New Year for what you have, especially your children and family. Nothing else really matters in comparison.


WQCH Radio, 12/15/12: "FLAGS IN GEORGIA WILL FLY AT HALF-STAFF UNTIL DECEMBER 18th TO MOURN THE 20 CHILDREN AND 6 ADULTS KILLED AT A CONNECTICUT ELEMENTARY SCHOOL ON FRIDAY. ..GOVERNOR NATHAN DEAL SIGNED THE ORDER, SAYING 'THE RESIDENTS OF GEORGIA SHARE THE GRIEF OF THE FAMILY AND FRIENDS OF THOSE WHO WERE KILLED AND INJURED'."


Final score from the Georgia Dome Saturday afternoon: Ridgeland 10, Sandy Creek 45.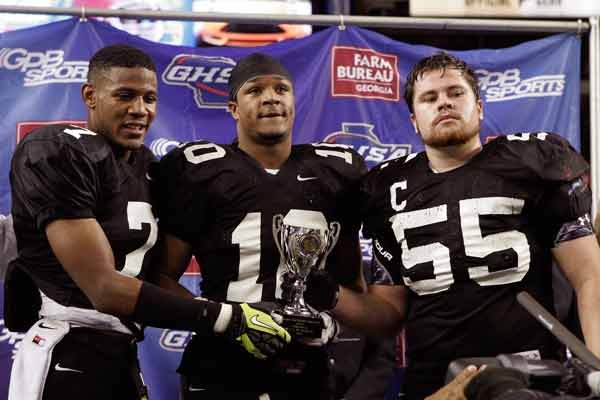 The game was one-sided and terribly disappointing. Ridgeland had a great season up until this final championship game, and then took the field in Atlanta like they had never seen a football before. Ridgeland v. Sandy Creek somewhat resembled Ridgeland v. LaFayette, only this time Ridgeland took the usual LaFayette position in being destroyed.


Last week, after more than a month of inactivity, work was being done again on the downtown sidewalk/street shrinking project. The project is still a waste, but they need to finish it. Work isn't likely to be done over the holidays but hopefully won't last long into 2013.

WQCH Radio, 12/14/12: "THE CITY OF LAFAYETTE GOT A 'THANK YOU LETTER' FROM ELECTRIC CITIES OF GEORGIA FOR SENDING A LOCAL CREW TO HELP RESTORE POWER FOLLOWING HURRICANE SANDY.
"ELECTRIC DEPARTMENT SUPERINTENDENT MIKE STEWART SAID TWO LINEMEN FROM HIS DEPARTMENT, THOMAS ELLIS AND TIM GOODSON, RESPONDED TO THE CALL FOR HELP IN THE NORTHEAST.
"ANOTHER COUPLE – WHO WERE HELPED BY THE LOCAL CREW – SENT THEIR OWN LETTER OF THANKS. STEWART SAID THEY HAD TRACED THE GEORGIA TAG NUMBER ON THE CITY OF LAFAYETTE TRUCK TO DETERMINE 'WHO IT WAS THAT HELPED THEM', FOLLOWING THE NATURAL DISASTER."
Remember how many northern states sent down linemen to help here after the 2011 tornadoes? Typical exchange of service following a disaster. Good job city electric department.


Last Monday the Summerville city council nearly put "liquor by the drink" up for a public vote, but the mayor intervened. If S'ville ends up allowing hard liquor, will LaFayette be far behind?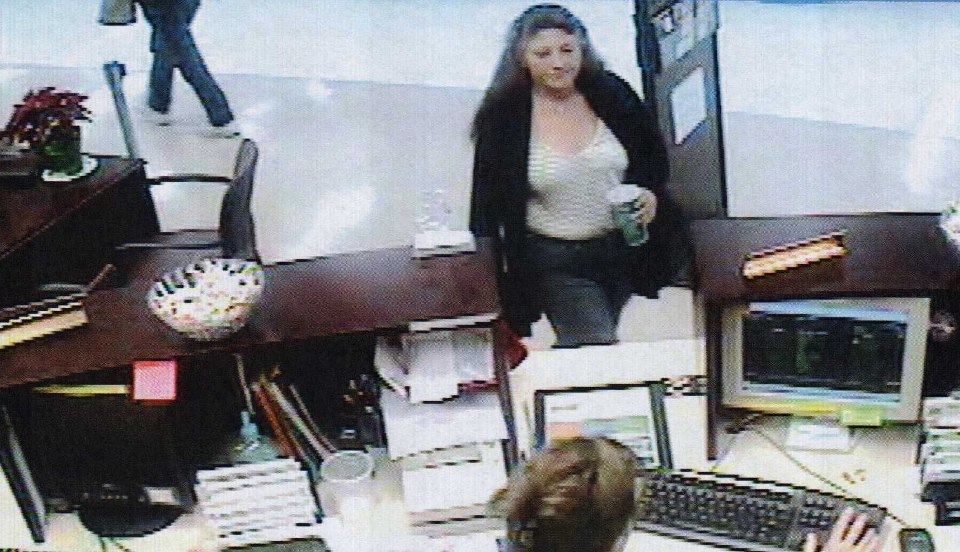 The woman whose photo was shared on LU Facebook Wednesday and on the blog Friday was identified through one of the posts. Debra Roach was arrested for shoplifting $495 of Flash drives from Walmart. Good work, whoever ID'd her. The power of social media.


Rossville is pretty much screwed. Out of control crime and government neglect/abuse kill business, and the few businesses left there only draw in robbers and shoplifters. This is the town most people see on their way into Walker County; it's a wonder they don't all turn around at the state line.
"Across the street from the now-empty Reliks store, shoplifting is so common at the Family Dollar at 115 Chickamauga Ave. that a recording interrupts music over the loudspeakers and asks customers to alert cashiers to thieves."
Rossville – the Detroit of Walker County.


A leading state Representative told media four fellow legislators were removed from House committee positions because of the "a–hole factor." [That's her actual comment.] Not based on their ideology, but on their inability to get along with others.
It's not necessarily bad when politicians can't get along with each other. When they all get along and cooperate, they compromise their values and plot bad things against the rest of us.


This month in Georgia History…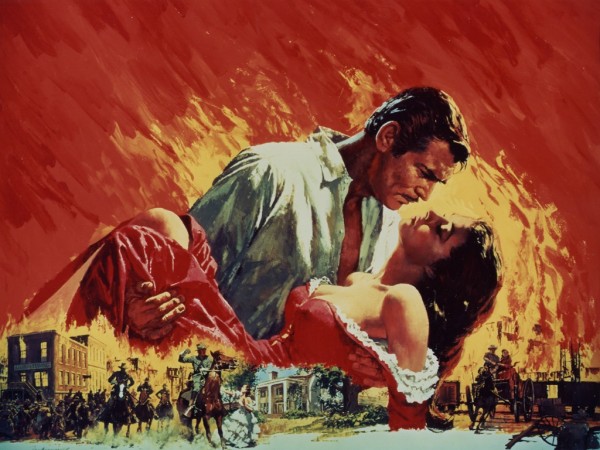 "Gone With the Wind" premiered in Atlanta, December 15 1939. This film defines the south for many, even though quite a bit of it was exaggerated or invented. And nobody ever really talked like that before GWTW, although some do now in a bit of an homage to the film.


Marsh House candlelight tours, Saturday and Sunday nights through the rest of the month, $5 for adults and $1 for kids. Have you ever toured the house?


A state legislator vows to give schools with good scores more flexibility in how they allocate funding, and negotiate standards with schools that fail. He also says the Charter Schools Amendment approved by voters last month gives the state authority to take over troubled schools and replace "dysfunctional" school boards.
They're not going to mess around with local schools here, this is all about Atlanta schools that falsify test scores and have board members who have no business in leadership.


A thirteen year old girl in Mableton, GA is being charged with murder as an adult after she allegedly concealed her pregnancy and killed her newborn before burying it under leaves in the woods. Classmates knew she was pregnant and knew the chid was killed. This is wrong in so many ways, where do you even begin?

For today's links and any breaking news, follow the Underground on Facebook or Twitter.