2012
12.19
LU is on light duty this week before Christmas; Daily Updates will be posted Monday-Wednesday-Friday only.
Contractors working for LaFayette Housing Authority expect to have the thirty new apartments on Culberson/Steele and Foster Circle done in July. Foundations at both sites could be poured in January.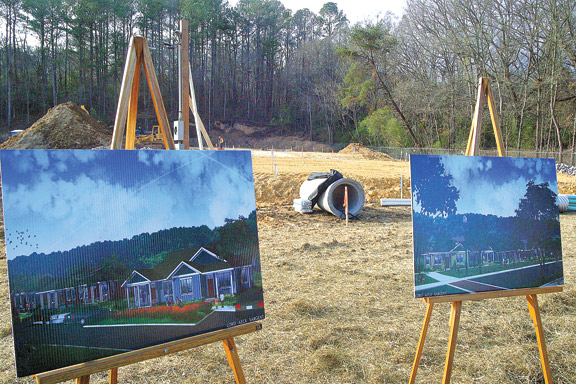 LU has been following the development of this project since 2010 with posts here, here, and here.


Friday's tragedy in Connecticut has pushed some Georgia schools to review their security/emergency procedures, and some have added a police presence to reassure the public about school safety. Do you feel Walker schools are secure, or is the same conversation needed here?
"Georgia PTA President Donna Kosicki says every state school has a plan of action in case of an emergency, but parents also must do their part."
What part can parents play in an emergency? They don't tell you anything when it's happening, you can't go rush in and take your child home during a lockdown… For security reasons, parents don't even know what procedures schools have for these kinds of emergencies. The only part a parent might play in this would be not sending their child to school with a gun, or not sending their child to school at all.
Nominee for dumbest quote of the month.


On the same sad subject: In February, Connecticut proposed a bill that would have allowed officials to put someone like school shooter Adam Lanza into a mental institution; the measure died due to concerns that it would infringe on civil rights of the mentally ill.
Georgia, like Connecticut, has laws that allow people to be institutionalized only after they've harmed others or themselves, not when they're deemed a risk.
Georgia's network of hospitals for those who WERE institutionalized has been mostly dismantled by a lawsuit settlement between the state and Department of Justice. Most mental health treatment in this state is now being handled by outpatient centers (actually local jails) with mentally ill and disabled people living in group homes or just on the street instead of in mental hospitals.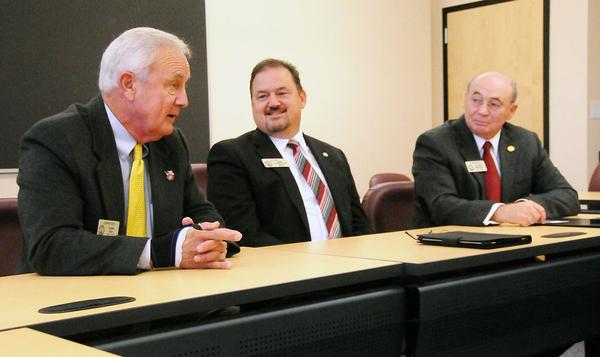 WQCH Radio, 12/18/12: "AT A MEDIA EVENT AT DALTON STATE COLLEGE, LOCAL REPRESENTATIVES SAID THE STATE BUDGET WILL BE THEIR BIGGEST CHALLENGE WHEN THE GEORGIA GENERAL ASSEMBLY CONVENES IN JANUARY. REVENUE IS GROWING AT A SLOW PACE, AND FEDERAL AID IS UNCERTAIN – PLUS THE IMPACT OF THE NEW HEALTH CARE LAW IS AN UNKNOWN, AT THIS POINT. THE STATE'S REVENUE IS UP SLIGHTLY FROM THE SAME PERIOD IN 2011, BUT IS STILL BELOW PRE-RECESSION LEVELS.
"LAWMAKERS ARE ALSO LIKELY TO TACKLE ETHICS REFORM, THIS SESSION. GEORGIA VOTERS OVERWHELMINGLY SUPPORTED A LIMIT ON GIFTS FROM LOBBYISTS TO ELECTED OFFICIALS IN A QUESTION ON JULY PRIMARY BALLOTS. STATE REPRESENTATIVE JAY NEAL OF LAFAYETTE SAID THEY'LL HAVE TO BE CAREFUL ABOUT HOW THEY CHANGE THE LAW SO THAT WHATEVER GIVING IS ALLOWED, IS STILL 'TRANSPARENT'.
"EXAMPLE: 'A LOBBYIST MIGHT COME AND SAY 'I CAN'T TAKE YOU TO DINNER, BUT I KNOW SOMEONE AT A COMPANY THAT WOULD LIKE TO TAKE YOU TO DINNER", NEAL SAID. CURRENT LAW PLACES NO LIMIT ON LOBBYIST GIFTS TO LEGISLATORS, BUT REQUIRES THAT THEY BE REPORTED."
A few weeks Rep. Neal said, in essence, that it's OK to take a meal or sports tickets from a lobbyist (he requested and got Vols tickets) if you can't be bought. He's ethically superior so he's fine to take legal bribes, they don't influence him. Which is what everybody says about themselves.


Prep Central: "Sandy Creek denies Ridgeland's state title bid"
CatWalkChatt: "Title game defeat will not define Panthers' true legacy"
Over the weekend in Virginia, LHS Wrestling went 2-4 in the "VAC Duals" whatever that means. (Not wrestlers here, sorry.)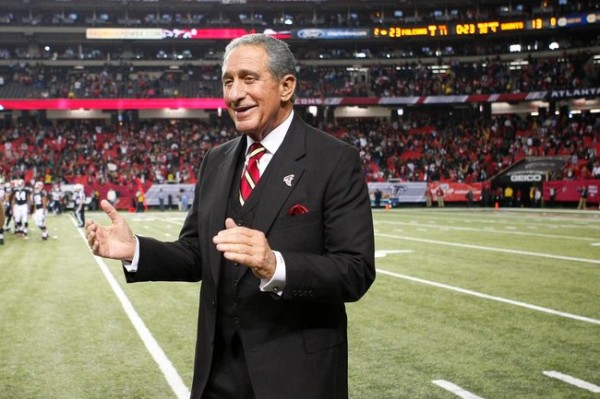 NY Times on the proposed new Atlanta Stadium.


WQCH Radio, 12/17/12: "GREAT SCORES, ALL A's AND B's, IN LAST WEEK'S INSPECTIONS BY WALKER COUNTY ENVIRONMENTAL HEALTH. HERITAGE HEALTH AT SHEPHERD HILLS SCORED AN 'A' WHILE MAJESTIC MANOR AT ROCK SPRING SCORED A 'B'. LOCAL RESTAURANTS WITH AN 'A' INCLUDE TRIPLE-Y MEXICAN, WENDY'S, THE SONIC, LITTLE CAESARS, AND THE LAFAYETTE GOLF CLUB. DON LOLO'S SCORED A 'B'."
Recent health inspections are available online here.

People who have been arrested have to pay thousands of dollars to get their names and faces removed from Busted-type Web sites. One GA legislator wants to block mugshot-only publications from charging for removal, and force local law enforcement to copyright photos so they own the right to them.
This has a bonus of making it easier for p**ed off leaders to remove their own mugshots (and mugshots of relatives/friends) from these listings. Not a problem in Walker though, the Sheriff's Department no longer releases mugshots with daily arrest reports due to *ahem* new software.


What keeps businesses from moving to Georgia? Educational shortcomings? Poor government ethics? Nope, we just need a better "brand." Or not..
The state was recently ranked 8th best for business in a poll, but the state's economy doesn't seem to reflect that sentiment. Better branding and advertising won't make a difference one way or another.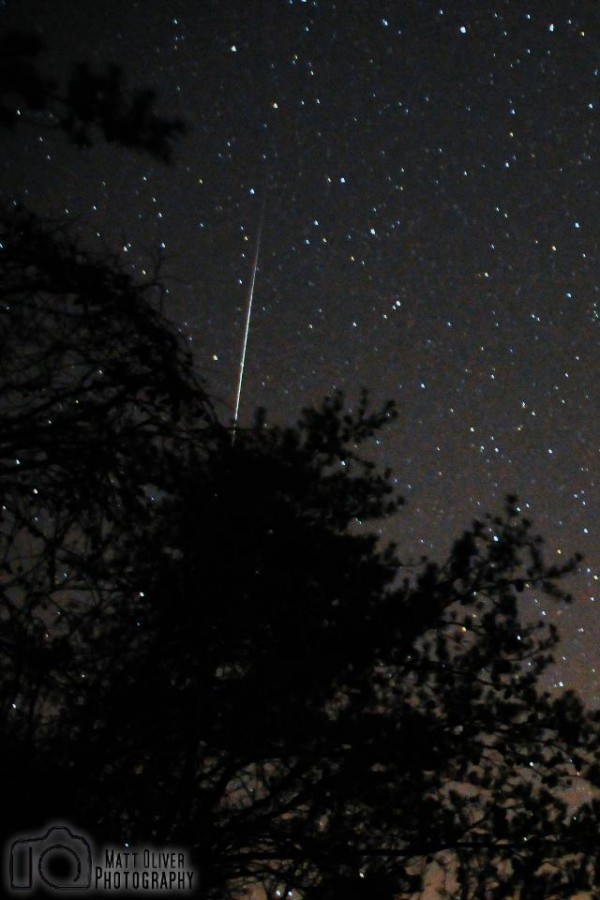 Photo of last week's meteor shower taken from atop John's Mountain in East Walker.


A handful of corrections officers and an administrator have been fired or suspended from Augusta Youth Development Campus (a state juvenile prison) after five inmates escaped in October.


GA's Supreme Court Justice told legislators that budget cuts have backed up state courts and are hurting business in the state. Gov. Deal says court budgets and raises for judges aren't a priority compared to funding education.

For today's links and any breaking news, follow the Underground on Facebook or Twitter.