2012
12.21
It's December 21st, first day of winter and supposed end of the world – but here we are. Very windy today, but the world spins on otherwise.
Walker County continues not to have Commissioner meetings; This week's cancelled meeting makes 64 days with no public meeting of county government. EMA Director David Ashburn said on UCTV that Bebe will have a meeting NEXT Thursday, two days after Christmas, to sign paperwork for the fire department before year ends.

Name That Face: Do you recognize the woman in the stripe sweater? She was involved in "financial card fraud" at Walmart. Call LPD if you have any ideas.


There was some vague rumor about violence at Ridgeland Thursday, the rumors spread to Rossville Middle, but none of the threat were credible. Ridgeland's SRO was "away from school at a training session" which left teachers to check out the building and verify student safety.
Good thing it was just a rumor. "Sorry Mr. Armed killer, our SRO is at training. Come back with your AK-47 tomorrow and he'll be happy to meet with you."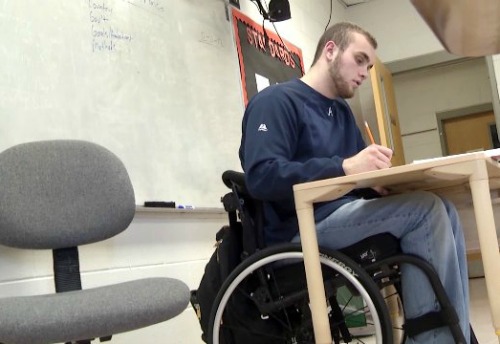 Austin Whitten is back at LHS after surgery and therapy following his June swimming pool accident.


WQCH Radio, 12/20/12: THE OWNER OF A VILLANOW HORSESHOEING SCHOOL WILL NOT FACE CRIMINAL CHARGES IN A CASE INVOLVING ACCUSATIONS BY THREE YOUNG FEMALE STUDENTS. WALKER COUNTY CHIEF MAGISTRATE SHEILA THOMPSON RULED THERE WAS NOT CAUSE TO ISSUE A CRIMINAL WARRANT AGAINST RALPH CASEY.
"THE YOUNG WOMEN, WHO ATTENDED THE HORSESHOEING SCHOOL ALLEGED THAT THE 69 YEAR OLD SCHOOL MASTER HAD ACTED ABUSIVELY TOWARD THEM, IN VARIOUS WAYS."
Good news for Mr. Casey.. It seems like the accusations just didn't add up in this case. Claims against him first surfaced about a month ago.
There is still one additional outstanding charge not yet dismissed.


In a similar vein that seems to be more serious, the Lakeview Middle band director who resigned for texting students has been involved (they say) with three different "incidents." Some of the texts he sent ask females for "cuddles" and others ask for photos.
Does your kid have a phone, and if so do you ever check what's on it?


LMS basketball; Ramblers beat Trion Tuesday 39-36.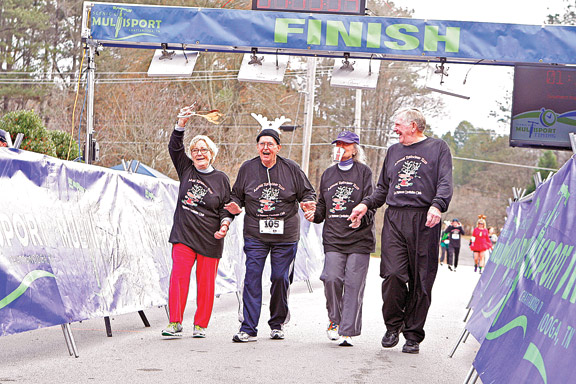 ?244 people participated in the Reindeer Run's two races (the 5k and "fun run"), raising over $4,000 for the new optimist club, which gave $2,500 of that to Shop With a Cop.


Comcast is raising rates on some packages by a few bucks a month, beginning in January.
Comcast TV and Internet are better than locally available satellite packages, but the customer service and price tag are much worse.


During last week's meeting, LaFayette council made some financial decisions that will save the city about $800k a year in interest payments. New bonds will also pay for required upgrades at the city wastewater processing plant. None of the savings will be passed on to city utility customers, but might push the need for a tax or utility rate increase back for a few years.
A a side note, LaFayette has about 7,000 people and the council always meets for about two hours once a month, if not twice. Walker County has over 60,000 and the commissioner meets for fifteen minutes every third month and says there's nothing to discuss. Does that seem backwards to anyone else?


Governor Deal warned legislators that increasing medical costs (as required by federal law) and weak tax revenues mean the state doesn't have money for major new projects. They will of course ignore him once the session starts in January, and pull more money out of essential areas to pay for their own play-pretties.


One tiny Texas school district, half an hour from local police, protects students by giving teachers guns and weapons training. Superintendent there is intentionally vague about how it works, for reasons of security, but says other districts have been asking how to implement a similar program. (Don't mess with Texas.)


Chattanooga Times Free Press: "Georgia jobless rate lowest in nearly 4 years"
OK, so where are they..?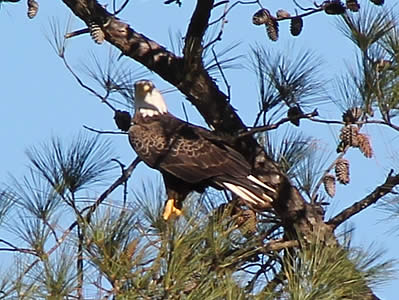 Berry College in Rome is now home to a pair of nesting bald eagles. They've set up a Webcam with a live feed of the eagle nest.


Many GA residents this year have found themselves stuck in a bureaucratic nightmare while trying to renew drivers' licenses. Much of the new hassle comes from federal laws for a national ID card, which states must comply with by mid-January. In 2014 you'll need that card to fly on a plane, enter a federal courthouse, or do business with the federal government.
..wasn't there something about this in the Bible? Seriously scary.


Some state legislators still haven't given up the idea of suing or somehow badgering Tennessee into giving up some access to the Tennessee River. This has always been, and still is, a silly lost cause.


To save money, GA has begun selling state-owned aircraft and having state employees who fly use charter planes. This is a no-brainer and should have been done this way all along. A rare move that makes sense; probably some hidden angle to it that benefits a leader..
But does Uga the bulldog still have his own plane?

Friday Advertiser Spotlight: Christmas is Tuesday but there's still time for online shopping! Amazon.com offers free next-day shipping on select jewelry, offer valid through 2 PM Eastern on Saturday 12/22. Jewelry prices start as low as $10.
For today's links and any breaking news, follow the Underground on Facebook or Twitter.