2012
11.26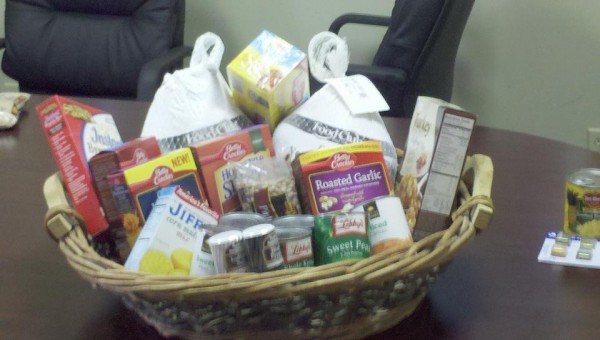 Hope you and yours had a wonderful, relaxing Thanksgiving. Now back to business..
(Photo above is one of 33 Thanksgiving baskets provided to needy families through the Department of Juvenile Justice, local businesses, and individual donors.)

WQCH Radio, 11/23/12: "GREAT NEWS ON THE LOCAL ECONOMY: IT'S BEEN EXACTLY FOUR YEARS SINCE WALKER COUNTY'S UNEMPLOYMENT RATE WAS THIS LOW. THE LATEST FIGURES FROM THE DEPARTMENT OF LABOR PLACE THE OCTOBER RATE AT 6.8 PERCENT. THAT'S DOWN 7-10ths OF A PERCENT FROM SEPTEMBER, THE BEST SHOWING SINCE OCTOBER, 2008. THE PERCENTAGE DECLINE MEANS THAT THERE WERE 275 FEWER PEOPLE UNEMPLOYED IN WALKER COUNTY, OVER THE MONTH.
"OTHER AREA COUNTIES HAD SLIGHT DROPS IN UNEMPLOYMENT FOR THE PERIOD: CATOOSA AT 6.2 PERCENT FOR OCTOBER, DADE AT 7 PERCENT, AND CHATTOOGA COUNTY AT 10.2 PERCENT. WHITFIELD COUNTY, HOWEVER, SPOILED THE TREND WITH UNEMPLOYMENT RISING THERE FROM 10.9 TO 11.1 PERCENT. THE DALTON METRO REMAINS THE HIGHEST UNEMPLOYMENT AREA OF THE STATE."
This is the official measurement which only tracks people getting unemployment benefits, so it doesn't mean much. The best measurement of unemployment going up or down is to look at how many people you know who didn't have jobs a month ago, and check if they have one today.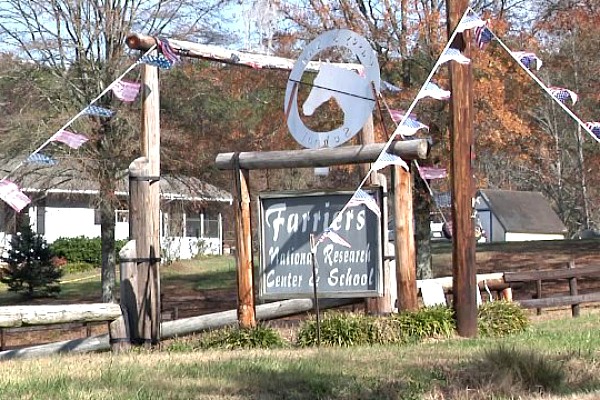 Three former students from Ralph Casey's horseshoeing school in Villanow accuse him of hitting them or making sexual propositions; Casey says the girls were all kicked out of the school for drinking.
Here's the school's Web site, if you've never heard of it or want to find out a bit more about what they do or who they are.


Sunday week ago, another bunch of unprepared under-dressed young adults had to be rescued from a Walker County cave. No serious injuries this time; rescue required 35 emergency responders.
As always, don't go caving down there unless you know what you're doing and have proper clothing.


High school sports news:
LHS boy's basketball starts the season off right, winning two games against the Ringgold Tigers.
Ramblers Wrestling also off to a good start, beating Chattooga and LFO by more than thirty points each in the year's first two matches.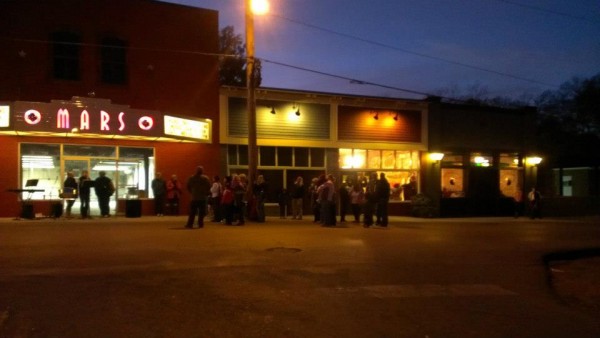 Friday was the grand opening for Chattanooga Street Tavern and Heirlooms Vintage Rentals in the Mars Theater complex on Chattanooga Street. Saturday the same block hosted a Christmas celebration with live tree and appearance from Santa Claus.


WQCH Radio, 11/21/12: "THE LAFAYETTE CITY COUNCIL ADOPTED A NEW PAY-SCALE PLAN FOR CITY EMPLOYEES AT A CALLED MEETING MONDAY NIGHT. THE PLAN, WHICH WAS SLIGHTLY MODIFIED FROM PAY SCALES WRITTEN FOR THE CITY BY THE CARL VINSON INSTITUTE AT THE UNIVERSITY OF GEORGIA, CAME IN UNDER THE BUDGETED AMOUNT FOR SALARIES IN 2013: A TOTAL OF AROUND 4.65 MILLION DOLLARS.
"CITY MANAGER FRANK ETHERIDGE SAID COMPARED TO THE 2012 SALARY NUMBERS USED IN THE VINSON STUDY, 2013 PAYROLL WILL BE DOWN SLIGHTLY. THAT'S BECAUSE SEVERAL EMPLOYEES RETIRED OR WERE TERMINATED AND HAVE BEEN REPLACED WITH EMPLOYEES STARTING AT A LOWER SALARY LEVEL, HE SAID. NO ONE WAS ASKED TO TAKE A CUT IN SALARY, UNDER THE PLAN.
"THE SALARY SCALE UPDATE WAS INTENDED TO BRING LAFAYETTE'S EMPLOYEES IN LINE WITH PAY FOR SIMILAR POSITIONS AT OTHER CITIES ACROSS THE REGION."


Georgia laws regarding seized assets are essentially "guilty until proven innocent" – something complained about here several times before. One state rep. wants reforms to make it harder for law enforcement agencies to keep property allegedly involved with criminal activity.
The article has a small quote from Sheriff Wilson; he doesn't really take a position one way or the other but seems to think the current laws are OK. Of course he does – Walker SO confiscates all kinds of stuff and doesn't properly account for the profits.


"A live action short film entitled 'Edgar Allan Poe's Mystery Theater' is looking for extras to be part of mid-1800's theater crowd shooting at Berry College on Dec. 2nd."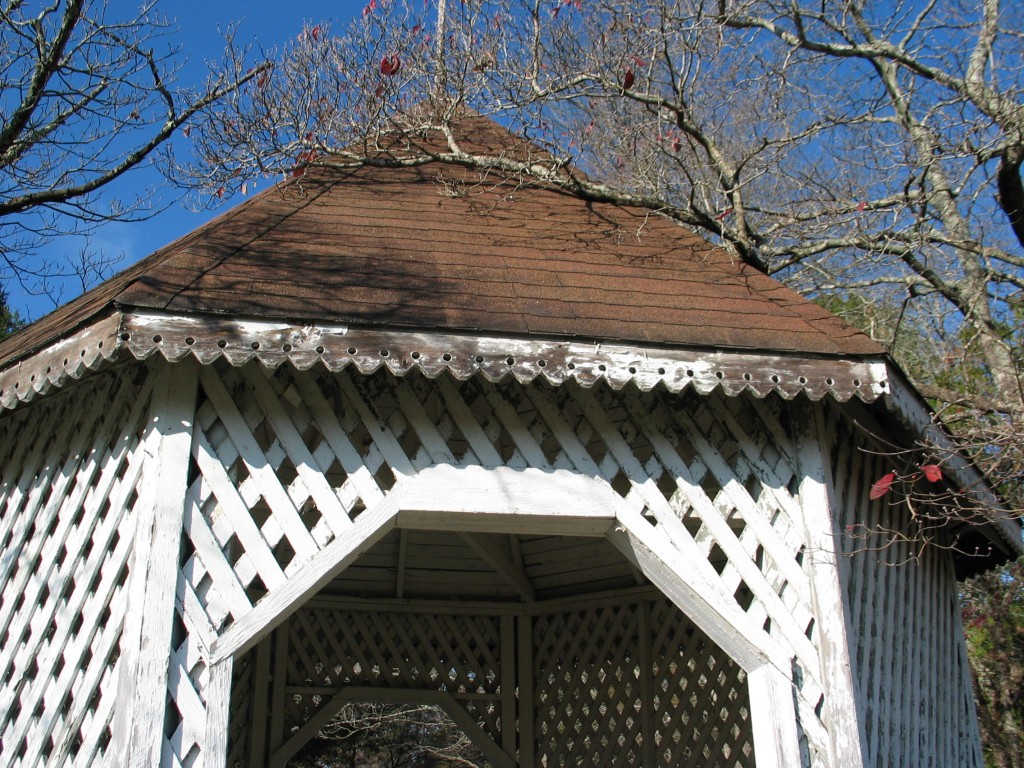 Three years ago on LU: Serious management problems at LaFayette Cemetery hit the mainstream news.
A few months later the city cleaned up the garbage LU photographed and painted the buildings, made some long-overdue repairs. They also clarified rules about what can and can't be left on graves. A new cemetery committee was also created but it mostly just serves as a scapegoat when problems do arise – people on the board say it never meets and can only advise the council, which actually makes final decisions about what is or isn't done. And the city left the cemetery in the hands of Public Works instead of back to its own separate department, which is what caused the problems to begin with.
Besides the occasional misplaced plot record, the cemetery is doing a little bit better today.


Do you hunt? There's an app for that now too. Free software for iOS and Android has maps, weather, species information, and annual license purchases.
Another new service offered by the state: average wait times for Department of Driver Services offices. Pick out the day with lowest wait times before you go renew your license.
But the biggest online service of all:
WQCH Radio, 11/24/12: "THE GEORGIA LOTTERY WILL BEGIN SELLING TICKETS ON-LINE – SUNDAY. GAMES WILL INCLUDE POWERBALL, MEGA MILLIONS AND FANTASY 5, TO START. NO OUT-OF-STATE SALES WILL BE ALLOWED, AND PLAYERS MUST REGISTER AND BE AT LEAST 18 YEARS OLD TO PLAY."
Georgia is really jumping into this Internet thing lately. After eighteen years of mainstream Web usage, maybe it's not a fad afterall.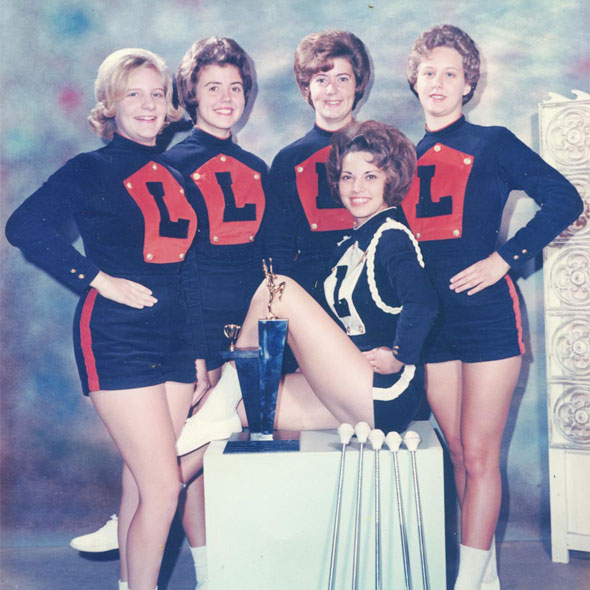 Local genealogy blogger Jordan Scoggins takes a look back at the 1964 LHS majorettes and Lamb's Photo Studio.
Why do young women from the past look like old women? Is it the hair?


Last week in Georgia history, Georgian Rebecca Latimer Felton became the first woman to ever serve in the US Senate. She was appointed to replace someone who died and served only one day, ninety years ago Wednesday.
She advocated for the rights of women, but she hated Jews and disliked blacks, and was cool with child labor. Guess she was a one-issue liberal.
She was also the only woman to ever serve as US Senator from Georgia, at 87 she was the oldest person to ever join the Senate as a "freshman", and she had the shortest tenure in history at one day.


In the last four years, Georgia has gained roughly 800 jobs state-wide due to having the country's highest tax credits for film and TV productions. No word on how much those credits actually cost the state to provide.

For today's links and any breaking news, follow the Underground on Facebook or Twitter.